You Can Ask Us Questions Via WhatsApp
Take the stress out of learning to driving with our Automatic lessons.
Intensive Driving Courses
Pass your driving test in just one week with our Pass Fast Courses.
Trailer Towing Lessons - Caravans - Horsebox, whatever your needs.
Learn to drive from just 12 years of age at our off road venue.
Get your catagory C & C+E HGV Driving Licence.
Driving Instructor Training
Train to be a driving instructor with our local team.
If this will be your first driving lessons then please relax, you're driving instructor will pick you up from the arranged meeting point and take you to a quiet suitable area to start your driving lesson, this could be somewhere like Heathfields Way / Sweetmans Road or Lower Blandford Road by the high school. You're driving instructor might even take you to the Peacemarsh area in nearby Gillingham, but dont worry, if you're driving instructor has to drive you to Gillingham from Shaftesbury for your first driving lessons then they will use this time to talk to you about driving a car and to demonstrate the correct procedure. No time will be wasted.
If you have had driving lessons before then again please don't worry, all of our driving lessons start off with Q&A, we want to know your history or back ground of driving experience or knowledge, and don't worry as this isn't a test, we just want to know where you are at with your driving lessons so we know where to start off with your driving lessons. We don't want to waste time unnecessarily trying to teach you what you already know.
If your still having doubts about starting your driving lessons with us and feel a little nervous, please take a look at our great collection of over 600 customer reviews left for our team of driving instructors here at 2nd2None Driving School.
Primrose Jeans - Shaftesbury
Been amazing experience. I had James as my first instructor and he taught me a lot and then I had Lorraine as my second instructor who helped me get it right and we had lots of fun on lessons really enjoyed it. First time pass !!!!!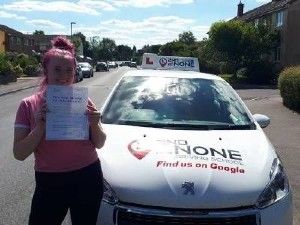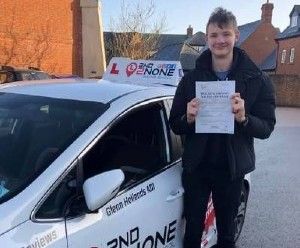 Manual Driving Lessons Shaftesbury
Taking your driving lessons in a manual car is still very much the most popular option, passing your driving test in a manual car will give you the most options with your driving licence and allow you to drive all Category B vehicles including automatic cars.
With our local manual driving lessons our driving instructors will be happy to give you regular weekly driving lessons at a time that suites your own availability, this can be the same time each week or you can mix it up a little and have your driving lessons at different times of the day. This can prove usful especially as your own driving progresses as it will allow you to experience many different traffic conditions that often change throughout the day.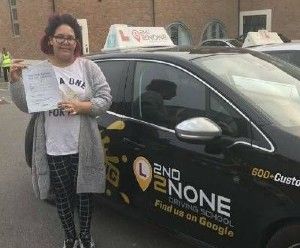 Automatic Driving Lessons Shaftesbury
So why take your driving lessons in an automatic car?
Learn to drive in and automatic car is becoming more and more popular and not just from people that have struggled learning to drive in a manual car.
Learning in an automatic is so much simpler, it takes away a lot of the stress and greatly speeds up most peoples progress when learning to drive. There is no clutch of fidgety gear stick to worry about, you dont have to worry about over revving that noisy engine as the car changes to the appropriate gear for you as you speed up or slow down.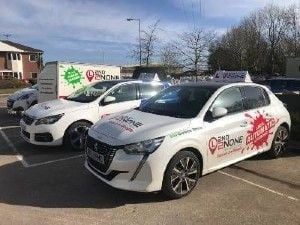 Intensive Driving Courses Shaftesbury
Pass your driving test fast with one of intensive driving courses here in Shaftesbury.
Courses to suit your needs from 18hr to 48hrs
The option of manual and automatic cars
Your driving test booked and guranteed for the final day of your course
Free re-test just in case you don't pass first time
Pay a deposit when you book and pay the remaining balance later on
Courses run Mon-Fri between 9-4
A great local reputation with great results from our courses
Over 600 customer reviews from local pases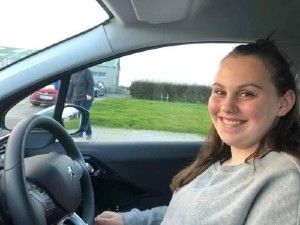 PRE-17's Driving Lessons Shaftesbury (12+)
Learn to drive from just 12 years of age with our Pre-17 driving lessons at Henstridge Airfield and The Bath and West Showground.
Driving days run once a month and will give you the perfect head start to your driving lessons.
By starting to drive at a younger age the children that attend have a more positive attitude to driving and the potential dangers they face while driving on the road. The earlier in age this education starts the better and safer driver they will often be when they come to driving at 17.
All driving sessions must be booked in advance.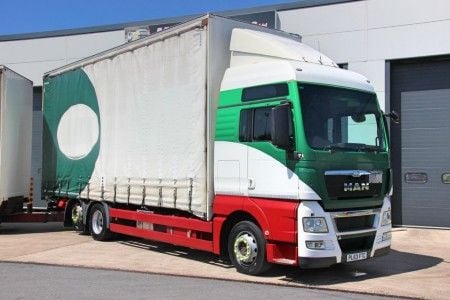 HGV / LGV Driver Training Category C
Get behind the wheel of our HGV and be trained to drive large vehicles.
The Category C is a smaller truck, normally used for making local deliveries. Rigid, Class 2 and LGV all refer to the same licence and our training courses can help you achieve yours.
LGV drivers will always be in great demand – currently the UK has a driver shortage of over 100,000 drivers so you will always be in demand.
Driving a category C vehicle can earn you on average £26,000 - £32,000 per year.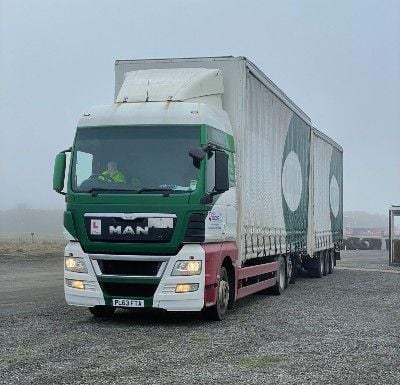 HGV / LGV Driver Training Category C+E
Get behind the wheel of our HGV and be trained to drive large vehicles and trailers.
The Category C+E means you can drive the largest trucks on the road and earn much higher wages. These vehicles are used for transporting goods across the UK and around the world and are essential to keeping the UK economy moving.
LGV drivers will always be in great demand – currently the UK has a driver shortage of over 100,000 drivers so you will always be in demand.
Driving Category C+E vehicles can earn you on average £36,000 - £50,000 per year.
Become A Driving Instructor in Shaftesbury
Have you got what it takes to be a driving instructor?
Local driving instructor training
Train around your current commitments
All training will be done on a one to one basis
Flexible payment option
Option to earn while you learn
Guaranteed position here with our driving school once qualified
Give our team a call today to discus becoming a driving instructor here in Shaftesbury.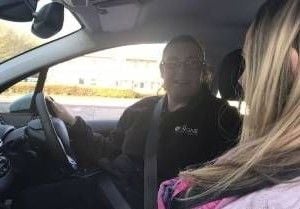 Just some of our local driving test passes
Since 2012 we have had literally hundreds of local driving test passes in Shaftesbury and now have over 800 customer reviews on this website,
below are just a few of our driving test successes.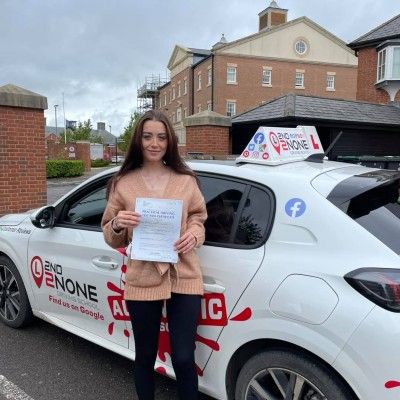 I passed today first time with two minors in Dorchester after an intensive driving course with James. I've suffered with extreme driving anxiety and found that James put me at complete ease. He focused on the things I was struggling with and anything I felt less sure of. He explained things so that I could easily understand. He was very reassuring and helped build my confidence up tremendously. We even took a trip on the motorway after I expressed my concerns about them. I couldn't thank James enough for all he's done, I wouldn't have been able to do it without him.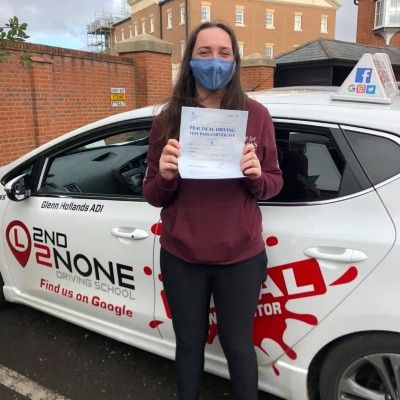 Glenn helped me pass first time within a 4 day intensive course. My experience was as good as I could've asked for and better. Thankyou so much for getting me ready and prepared for every aspect of driving! Highly recommend!!!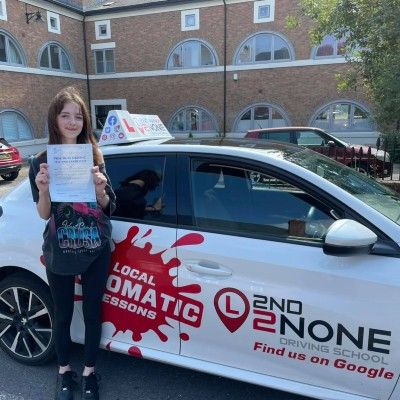 Learnt to drive automatic with James at 2nd2none. I was a really nervous driver and wasn't sure i would be able to pass my test, however, with James' help i managed to pass 1st time with only 3 minor faults!! would 100% recommend James to anyone feeling a little anxious about driving!!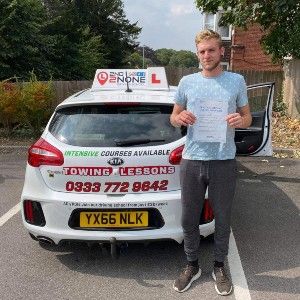 Thank you very much to Stuart for helping me pass my test in just three days! The attitude, atmosphere and the entertainment were definitely the key to me passing! I Have never felt more comfortable in the car and don't think I would have picked up the skills necessary to have passed it if I hadn't had Stuart, over all very good experience and I would highly recommend the company to my friends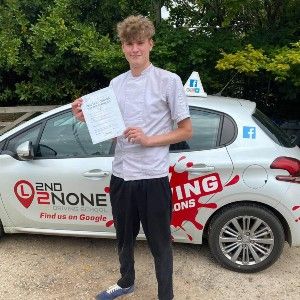 I struggled to get lessions and tests because of the virus but when I managed to get them I was massively grateful to have Stuart as my instructor , he was great at making things clear and easy to understand and my driving got a lot better in a very short space of time , really would recommend this driving company.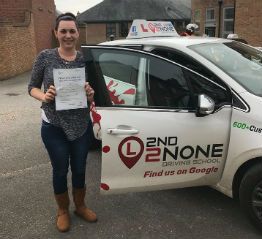 I can't believe I passed, James helped me so much I couldn't thank him enough. Even at my lowest he always to make me feel better. Absolutely amazing instructor and driving school.

Why Did You Choose Our Driving School For Your Driving Lessons: I heard so much good things about them.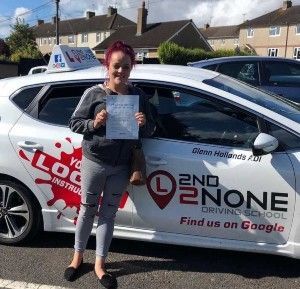 Thank You So Much To Glenn At 2nd2none Driving School!
I didn't have the best start as my intensive was booked for March - but the Covid came along 🙃 I'd already used a whole day before Covid and everything was stopped!
However you picked me up dusted myself off and started again....
Without you I'd of never got my pass today!
He made each intensive day fun and enjoyable, he made me feel comfortable and quickly picked up where I needed help.!
Glenn you've be a top instructor, I've listened, laughed & learned. 10/10 ⭐️⭐️⭐️⭐️⭐️
You've helped me come so far (even if it does mean the same roundabout several times 🤪) but I got there in the end, because of you!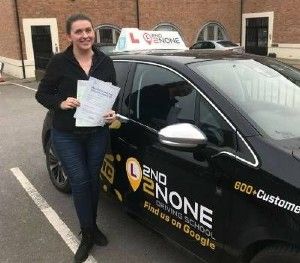 James is the best teacher I have ever had. I don't think I could have passed the test without his help. Perfect balance between friendly encouragement and conveying information in an easy to understand way. With his help I passed first time with only 2 minors. Just a few months ago I was a very nervous driver and thought I would never be able to drive. I can't thank James enough!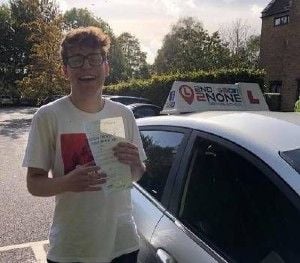 Dylan said " Yes, the lessons were very useful, I enjoyed them and learned very fast, it was easy to book lessons - especially Holly. I chose this school because all my friends recommending me after passing."
Our head office is based in Shaftesbury, please feel free to call in to our office anytime between
Monday to Friday 9:30 - 17:00 to speak to us about your driving lessons.
Our office can be found at
Unit 40b Wincombe Business Park
Shaftesbury
SP7 8FS
01747 440500