You Can Ask Us Questions Via WhatsApp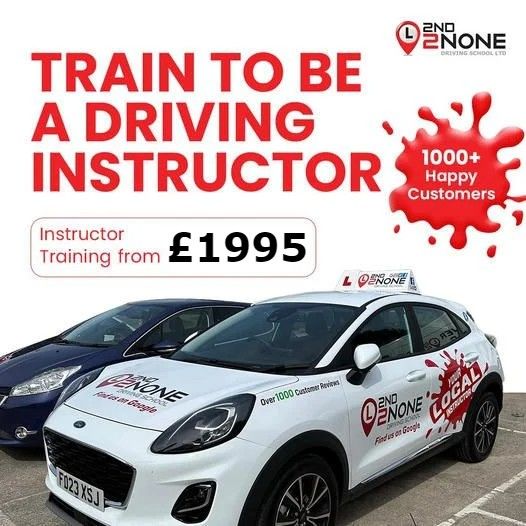 Driving Instructor Training Available From Just £1995
Our full driving instructor training course costs just £1995.00, with a 100% refund on these training costs when you become a 2nd2None Driving Instructor.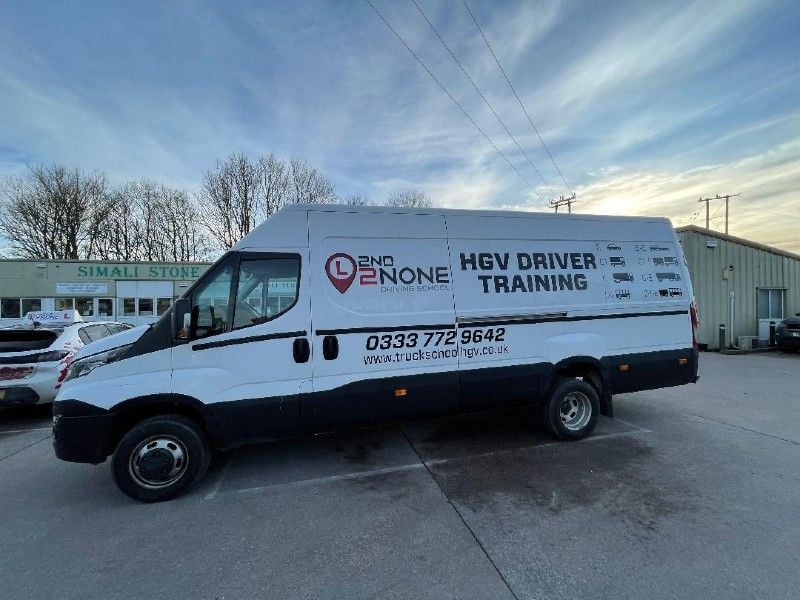 HGV Driving Courses Available now in Shaftesbury
Category C1, C, and C+E are available in Shaftesbury and the surrounding areas.
HGV drivers can earn in excess of £30.000 a year, and there has never been a better time to be an HGV driver with national HGV driver shortages across the country.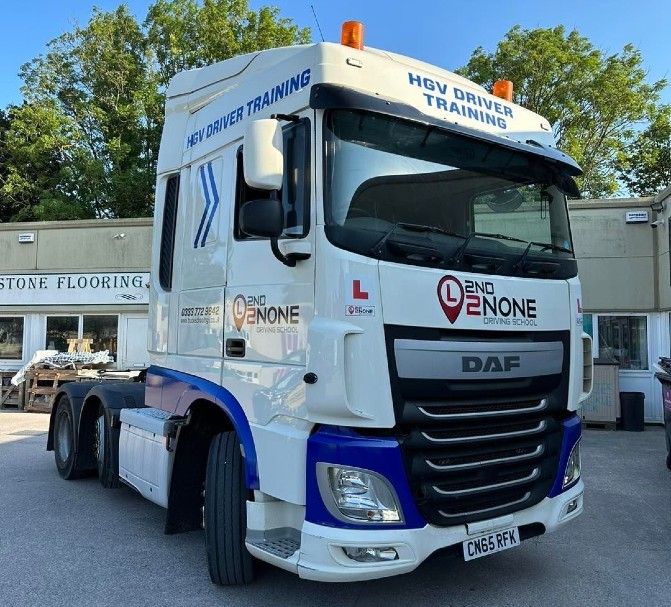 Take the stress out of learning to driving with our Automatic lessons.
Intensive Driving Courses
Pass your driving test in just one week with our Pass Fast Courses.
Trailer Towing Lessons - Caravans - Horsebox, whatever your needs.
Learn to drive from just 12 years of age at our off road venue.
Get your catagory C1, C & C+E HGV Driving Licence.
Driving Instructor Training
Train to be a driving instructor with our local team.
Welcome to our driving school
Shaftesbury Dorset is a fantastic place to live and work with its rich local history and quaint sleepy streets and of course the famous Gold Hill, but at the same time for many it can be a bit remote and a challenge to access the nearby towns and villages and this is where learning to drive in Shaftesbury can really help you access the outside world with ease.
Not far from the A303 being able to drive will allow you to gain easy access to the nearby city of Salisbury or the towns of Wincanton or Yeovil and even further afield via the many adjoining routes such the A30 to Sherbourne or A350 to Dorchester, Weymouth or Poole for some decent shopping.
Our local team of driving instructors based here in Shaftesbury are able to help you become a safe, considerate and confident driver; we are here to help you gain your much desired freedom and independence.
It doesn't matter what your previous driving experience is or even if you are a complete beginner, you're driving instructor will treat you as an individual and tailor your driving lessons to help you progress.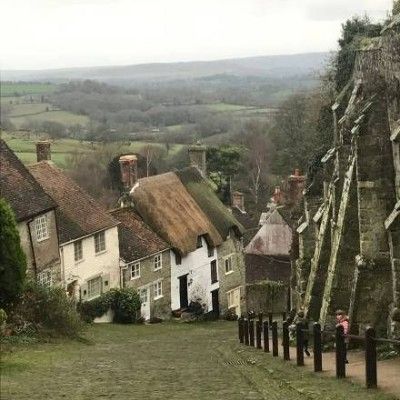 If this will be your first driving lessons then please relax, you're driving instructor will pick you up from the arranged meeting point and take you to a quiet suitable area to start your driving lesson, this could be somewhere like Heathfields Way / Sweetmans Road or Lower Blandford Road by the high school. You're driving instructor might even take you to the Peacemarsh area in nearby Gillingham, but dont worry, if you're driving instructor has to drive you to Gillingham from Shaftesbury for your first driving lessons then they will use this time to talk to you about driving a car and to demonstrate the correct procedure. No time will be wasted.
If you have had driving lessons before then again please don't worry, all of our driving lessons start off with Q&A, we want to know your history or back ground of driving experience or knowledge, and don't worry as this isn't a test, we just want to know where you are at with your driving lessons so we know where to start off with your driving lessons. We don't want to waste time unnecessarily trying to teach you what you already know.
If your still having doubts about starting your driving lessons with us and feel a little nervous, please take a look at our great collection of over 600 customer reviews left for our team of driving instructors here at 2nd2None Driving School.
Avrora Mock
Best driving instructor ever! Honestly! Makes me laugh when I do something wrong or when I'm worried about a roundabout, went over the parts i did wrong if I asked, brilliant! He went through anything I didn't understand until I got it. Thank you James!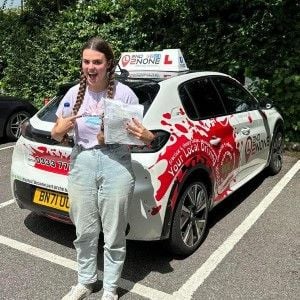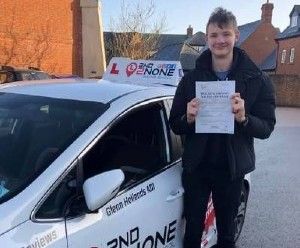 Manual Driving Lessons Shaftesbury
Taking your driving lessons in a manual car is still very much the most popular option, passing your driving test in a manual car will give you the most options with your driving licence and allow you to drive all Category B vehicles including automatic cars.
With our local manual driving lessons our driving instructors will be happy to give you regular weekly driving lessons at a time that suites your own availability, this can be the same time each week or you can mix it up a little and have your driving lessons at different times of the day. This can prove usful especially as your own driving progresses as it will allow you to experience many different traffic conditions that often change throughout the day.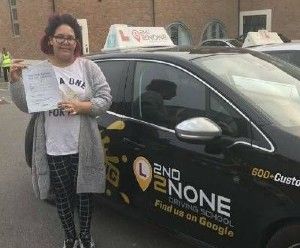 Automatic Driving Lessons Shaftesbury
So why take your driving lessons in an automatic car?
Learn to drive in and automatic car is becoming more and more popular and not just from people that have struggled learning to drive in a manual car.
Learning in an automatic is so much simpler, it takes away a lot of the stress and greatly speeds up most peoples progress when learning to drive. There is no clutch of fidgety gear stick to worry about, you dont have to worry about over revving that noisy engine as the car changes to the appropriate gear for you as you speed up or slow down.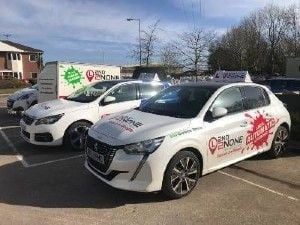 Intensive Driving Courses Shaftesbury
Pass your driving test fast with one of our intensive driving courses here in Shaftesbury.
Courses to suit your needs, from 18 hours to 48 hours
The option of manual and automatic cars
Your driving test booked and guaranteed for the final day of your course
Free re-test just in case you don't pass first time
Pay a deposit when you book and pay the remaining balance later on
Courses run Mon-Fri between 9-4
A great local reputation with great results from our courses
Over 1000 customer reviews from local passes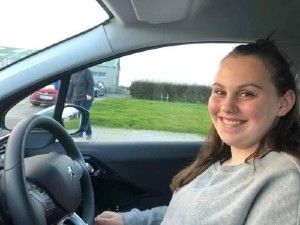 PRE-17's Driving Lessons Shaftesbury (10+)
Learn to drive from just 10 years of age with our Pre-17 driving lessons at the Motcombe Show Ground near Shaftesbury and The Bath and West Showground near Shepton Mallet.
Driving days run once a month and will give you the perfect head start on your driving lessons.
By starting to drive at a younger age the children that attend have a more positive attitude to driving and the potential dangers they face while driving on the road. The earlier in age this education starts the better and safer driver they will often be when they come to driving at 17.
Minimum height requirement of 4ft feet 8 inches.
All driving sessions must be booked in advance.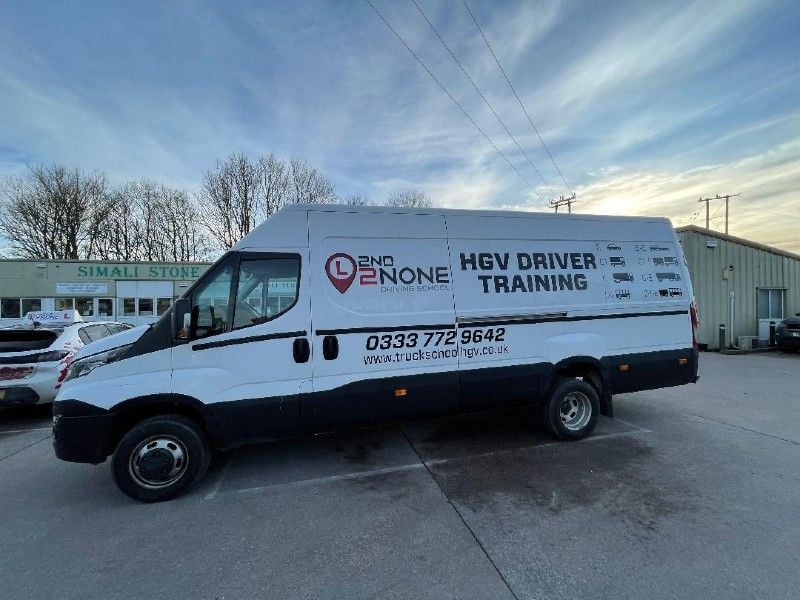 HGV Category C1 covers any vehicle between 3500kg and 7500kgs
This would be vehicles such as Ambulances, Tow Trucks, Motor Homes and Horse Boxes.
We can also provide C1+E Training to tow a trailer over 750kgs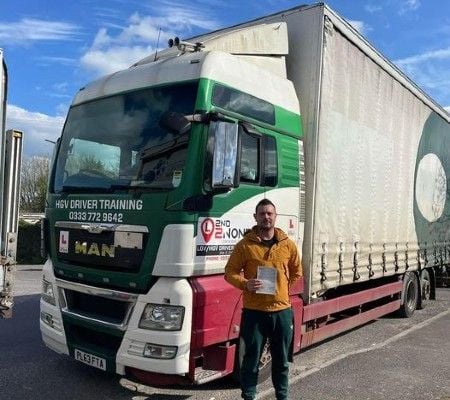 Get behind the wheel of our HGV and be trained to drive large vehicles.
The Category C is a smaller truck, normally used for making local deliveries. Rigid, Class 2 and LGV all refer to the same licence and our training courses can help you achieve yours.
Driving a category C vehicle can earn you on average £26,000 - £32,000 per year.
Get behind the wheel of our HGV and be trained to drive large vehicles and trailers.
The Category C+E means you can drive the largest trucks on the road and earn much higher wages. These vehicles are used for transporting goods across the UK and around the world and are essential to keeping the UK economy moving.
Driving Category C+E vehicles can earn you on average £36,000 - £50,000 per year.
James did an amazing job teaching me for my C1 over a couple of days. I managed to pass first time! After James support, I would 100% recommend 2nd2none for anyone!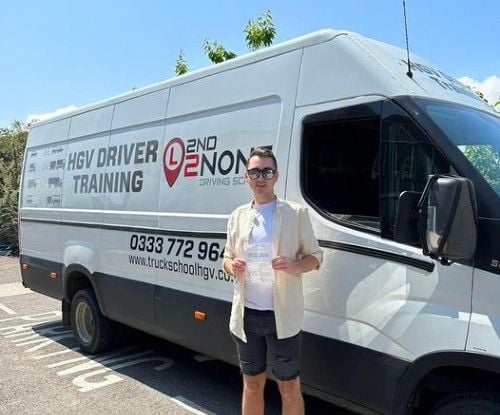 Become A Driving Instructor in Shaftesbury
Have you got what it takes to be a driving instructor?
Local driving instructor training
Train around your current commitments
All training will be done on a one to one basis
Flexible payment option
Option to earn while you learn
Guaranteed position here with our driving school once qualified
Give our team a call today to discus becoming a driving instructor here in Shaftesbury.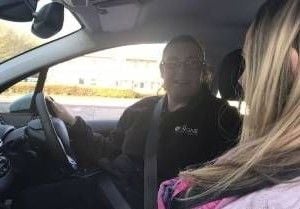 Just some of our local driving test passes
Since 2012 we have had literally hundreds of local driving test passes in Shaftesbury and now have over 800 customer reviews on this website,
below are just a few of our driving test successes.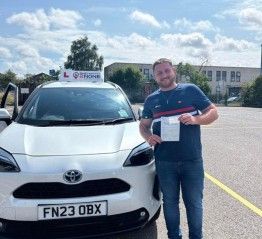 I had james as my instructor and he's honestly amazing patient and really understanding! I couldn't of done it without his support and thank you to Holly for finding me a test at such short notice! Amazing team 5 starts.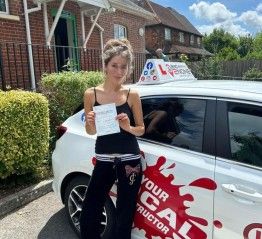 All the love to Glenn for taking me on and getting me to pass my test. Thanks for the constant support in making me a calm & confident little driver !! So refreshing to have an instructor who understands you and is willing to work with you.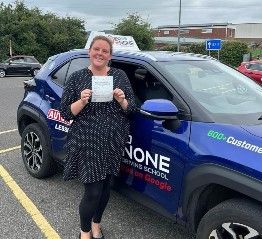 Briony Luffman - Shaftesbury
I passed my test today with Glenn with 0 faults in Poole!! Honestly couldn't have done it without him giving me the boost that I needed and keeping me calm all the while. Also, couldn't have done it without Andy. You were not only calm but helped me when my confidence was down. Both of you have helped me get to where I needed to be!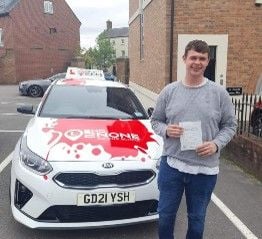 Jordan Taylor - Shaftesbury
I started learning how to drive manual late last year. I was very nervous about my first lesson. However, my driving instructor, Lorraine, made me feel very comfortable while pushing me to drive outside of my comfort zone. In short time, I was driving almost independently, although Lorraine was in the passenger seat to correct me on techniques if needed. She was an awesome teacher - taught me everything I needed to know and had confidence in me even when I did not. I would highly recommended 2nd2None to anyone who is looking to learn how to drive. Ask for Lorraine if you're learning manual!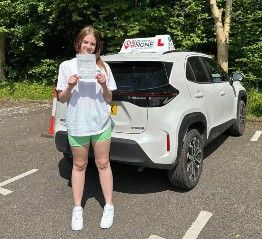 Lauren Bishop - Shaftesbury
James was a really good teacher and has always had a lot of perseverance. Even when things would go wrong he was always really good with helping keep me calm and just teaching me the best ways through it. I would have never passed first time if I hadn't had him as my driving instructor and I would 100% recommend him.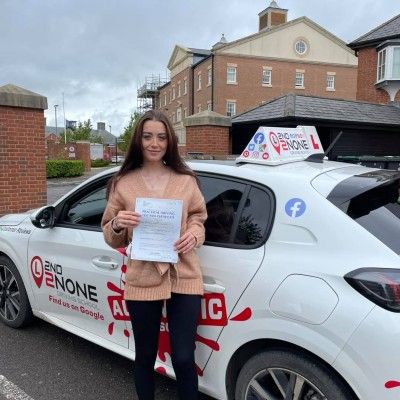 Bryony Sherlock - Shaftesbury
I passed today first time with two minors in Dorchester after an intensive driving course with James. I've suffered with extreme driving anxiety and found that James put me at complete ease. He focused on the things I was struggling with and anything I felt less sure of. He explained things so that I could easily understand. He was very reassuring and helped build my confidence up tremendously. We even took a trip on the motorway after I expressed my concerns about them. I couldn't thank James enough for all he's done, I wouldn't have been able to do it without him.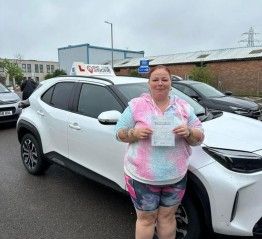 Had a great intensive with Stuart he was amazing made me feel relaxed and was a great laugh and James was amazing made me feel great for my 2nd test thank you to you both.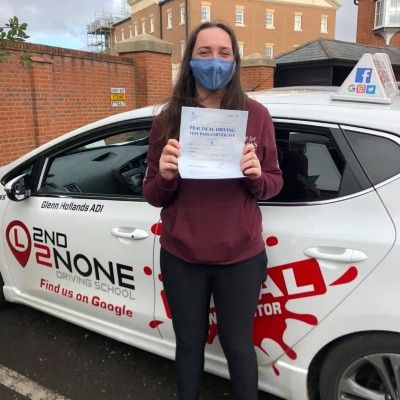 Glenn helped me pass first time within a 4 day intensive course. My experience was as good as I could've asked for and better. Thankyou so much for getting me ready and prepared for every aspect of driving! Highly recommend!!!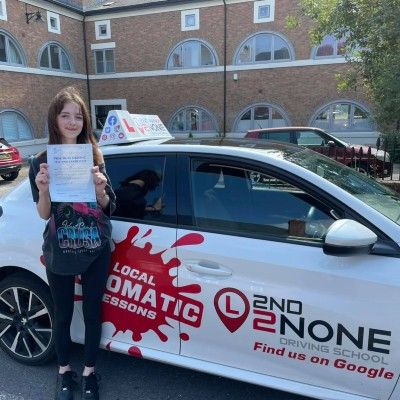 Learnt to drive automatic with James at 2nd2none. I was a really nervous driver and wasn't sure i would be able to pass my test, however, with James' help i managed to pass 1st time with only 3 minor faults!! would 100% recommend James to anyone feeling a little anxious about driving!!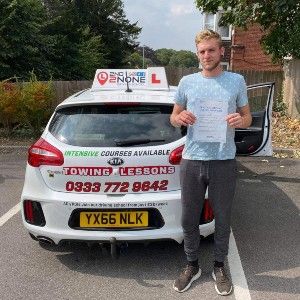 Thank you very much to Stuart for helping me pass my test in just three days! The attitude, atmosphere and the entertainment were definitely the key to me passing! I Have never felt more comfortable in the car and don't think I would have picked up the skills necessary to have passed it if I hadn't had Stuart, over all very good experience and I would highly recommend the company to my friends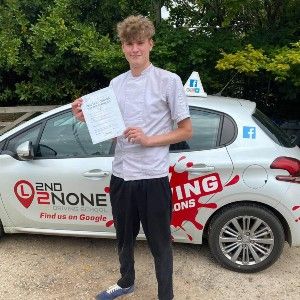 I struggled to get lessions and tests because of the virus but when I managed to get them I was massively grateful to have Stuart as my instructor , he was great at making things clear and easy to understand and my driving got a lot better in a very short space of time , really would recommend this driving company.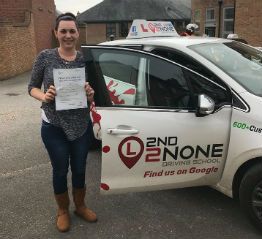 I can't believe I passed, James helped me so much I couldn't thank him enough. Even at my lowest he always to make me feel better. Absolutely amazing instructor and driving school.

Why Did You Choose Our Driving School For Your Driving Lessons: I heard so much good things about them.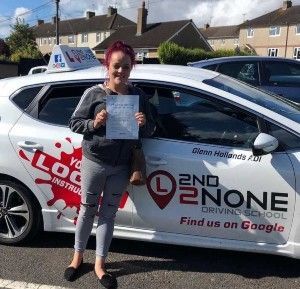 Thank You So Much To Glenn At 2nd2none Driving School!
I didn't have the best start as my intensive was booked for March - but the Covid came along 🙃 I'd already used a whole day before Covid and everything was stopped!
However you picked me up dusted myself off and started again....
Without you I'd of never got my pass today!
He made each intensive day fun and enjoyable, he made me feel comfortable and quickly picked up where I needed help.!
Glenn you've be a top instructor, I've listened, laughed & learned. 10/10 ⭐️⭐️⭐️⭐️⭐️
You've helped me come so far (even if it does mean the same roundabout several times 🤪) but I got there in the end, because of you!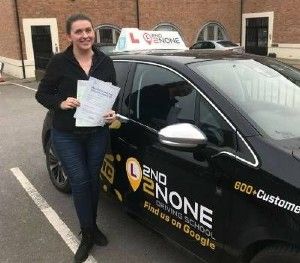 James is the best teacher I have ever had. I don't think I could have passed the test without his help. Perfect balance between friendly encouragement and conveying information in an easy to understand way. With his help I passed first time with only 2 minors. Just a few months ago I was a very nervous driver and thought I would never be able to drive. I can't thank James enough!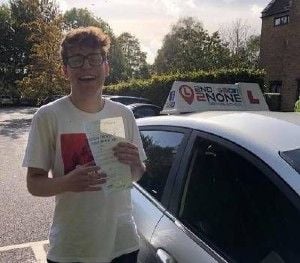 Dylan said " Yes, the lessons were very useful, I enjoyed them and learned very fast, it was easy to book lessons - especially Holly. I chose this school because all my friends recommending me after passing."
Our head office is based in Shaftesbury, please feel free to call in to our office anytime between
Monday to Friday 9:30 - 17:00 to speak to us about your driving lessons.
Our office can be found at
Unit 40a Wincombe Business Park
Shaftesbury
SP7 8FS
How many lessons will I need?
The number of driving lessons you will need will vary depending on many things, including distance to the driving test centre, how often you have a driving lesson, and of course, your own ability to learn and master your driving skills. The DVSA recommends an average of 45 hours with a driving instructor and around 20 hours of private practice. This, of course, can vary, as no two pupils are ever the same, but your driving instructor will do their best to make sure you become a safe and confident driver.
Is one hour of driving lessons enough?
In our experience, a 1-hour driving lesson isn't enough for a learner driver to master the skills being taught, especially at the beginning of their driving lesson journey. Your location can also be a big factor, as the more rural you are, the more time it can take to reach suitable training areas and driving test centers.
A 1-hour driving lesson each week could mean you are learning to drive for over 18 months, and we would normally recommend a 2-hour driving lesson each week, which will reduce your overall learning time down to around 6–8 months.
Can I pass my driving test in Two weeks?
With our intensive driving courses, it is possible for you to pass your driving test in around 6-7 days. Because you are learning intensively, you will normally require fewer hours than you would with weekly driving lessons.
My friend passed in 10 hours
Learning the skills required to not only be a safe and considerate driver but also to reach the driving test standard is extremely unlikely to be achieved with just 10 hours of driving experience.
Sometimes our friends like to impress us by boasting of their own achievements. If a friend did indeed pass their driving test after just 10 hours of driving lessons, what other driving experience had they had previously before taking the driving lessons?
How many hours of driving lessons should I take each week?
The more hours you have, the quicker you will reach the driving test standard and the quicker you will be driving safely and independently. We would recommend a minimum of 2 hours of driving a week, ideally done in one driving lesson. If you did 2 hours of driving lessons twice a week, so 4 hours a week, you would of course progress quicker and save money on the cost of learning to drive.
How will an intensive driving course save me money?
The best thing about intensive driving courses is the time they save you when learning to drive. Because you are taking driving lessons each day for 1-2 weeks, you will remember the skills being taught, and you will actually get more time to practice them than you would with weekly driving lessons. The average amount of time needed for someone learning to drive with weekly driving lessons is 45 hours with an instructor and another 20 hours of private practice. With an intensive driving course, we often find a 36- or 42-hour course is more than enough for a complete beginner to become a safe driver because the training is compacted into 1-2 weeks with a driving test on the final day of your course.
Which is better, Manual or Automatic driving lessons?
It's a personal choice. Manual driving lessons will give you a greater choice of cars that you can drive once you have passed your driving test, but at the same time, manual driving lessons can be a challenge for some as you have to master the clutch and gear selection while also doing everything else. This, of course, can mean learning to drive takes longer and can cost you more.
Automatic lessons can take away a lot of the stress of learning to drive because the car changes gear for you and you only have two pedals, basically a go and stop pedal. Driving can be so much easier and more relaxing. The downside to learning to drive an automatic is that you are somewhat restricted in what you can drive once you pass your driving test; there are not currently as many secondhand automatic cars on the market, and therefore, for anything decent, the price for an automatic car can be higher, although this is likely to change in time as more and more new cars are only being sold as an automatic option, and that is only likely to increase with the arrival of more electric cars on the market.