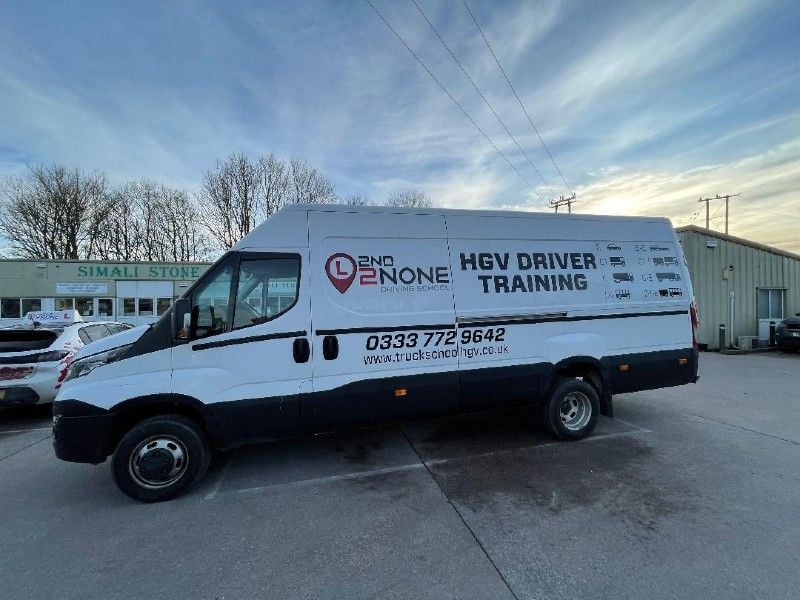 HGV Driving Courses Available now in Warminster
Category C1, C and C+E is available NOW!
HGV drivers can earn in excess of £30.000 a year and there has never been a better time to be an HGV driver with national HGV driver shortages across the country.
Driving Lessons Warminster
So your after your independence and freedom and the first port of call is your drivers licence. We understand how important passing your driving test is to you and we share this importance with you.
Our aim is make sure you can pass your driving test with ease and to do this we make sure all your driving lessons are structured in a way that you can understand and follow.
And we have Over 900 Customer Reviews that you can read right here to see how others have found their experience of learning to drive with 2nd2none driving school.
We pride ourselves on our higher than average standards of driving tuition and customer service and we teach you everything you need to know to not only pass your driving test 1st time but to remain a safe driver for life.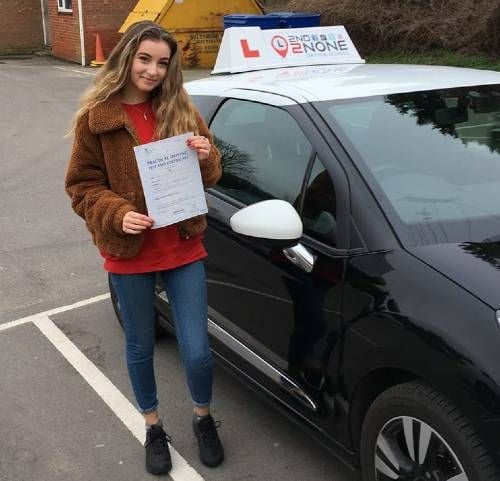 Book your driving lessons in Warminster
Manual Driving Lessons in Warminster
We have several local driving instructors in Warminster who provide manual driving lessons and manual intensive driving courses. All our driving lessons are a minimum of 2 hours and your driving instructor will allow you to choose to take your driving test in Salisbury, Yeovil, Dorchester, Trowbridge or Chippenham.
Call 0333 7729642 to book your driving lessons in Warminster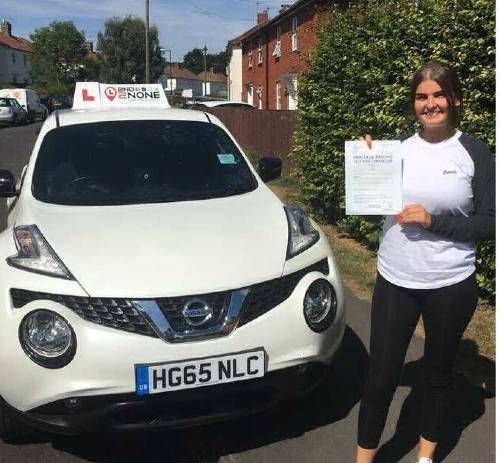 Automatic Driving Lessons Warminster
We can now provide you with both automatic weekly driving lessons and automatic intensive driving courses in Warminster, Automatic driving lessons allow you to progress much quicker with your driving lessons as it takes away the need to learn control of the gears and clutch. This of course allows you more time to concentrate on the road ahead, which means you will no doubt progress quicker with your driving lessons.
All Automatic Driving Lessons in Warminster are for a minimum of 2 hour lessons.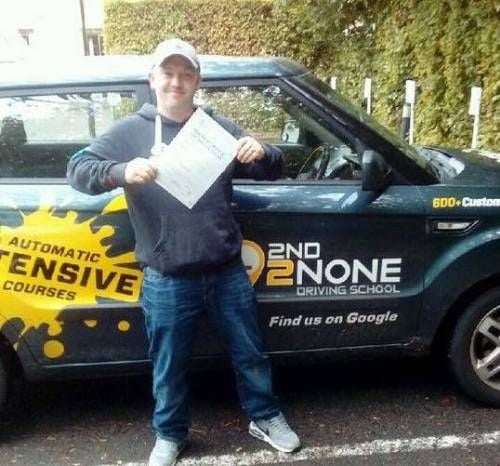 Intensive Driving Courses Warminster
As well as weekly driving lessons in Warminster, we are also able to provide you with one week intensive driving lessons with a driving test at the end of your course. These can be a great way to get to test standard quickly and ideal if you are short of time or you just dont want to wait a few months to be on the road.
We can cater for any level of driver or experience and have courses from 12 hours for experienced learners that need a little polishing up on their driving skills. Or we have a 36 hour driving course for complete beginners or even a 42 hour course for the more nervous pupils out there.
These courses are available as either Manual or Automatic intensive driving courses.
Call 0333 7729642 now to find out more about our intensive driving courses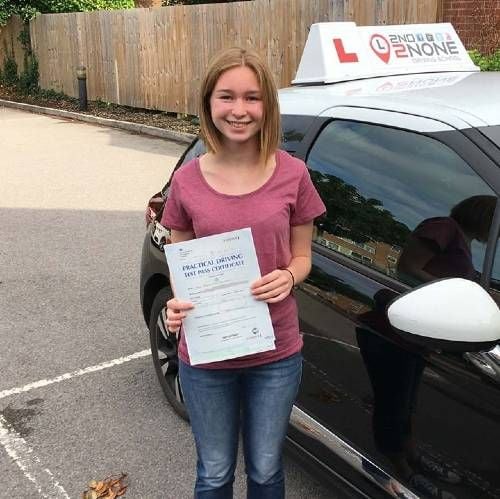 Under 17's Driving Lessons
Living in Warminster you are in easy reach of two of our under 17s driving lessons venue's. The Royal Bath & West Showground and Henstridge Airfield.
Our under 17s program is designed to be great fun for anyone aged 12 and over that meet the minimum height of 4ft 8ins. This program also has a serious side to it and is designed to create a thought provoking process towards road safety for young teenagers.
Each year hundreds of young first time drivers are involved in road traffic accidents, with our under 17s program we hope to do our part to help reduce some of the risks that teenagers often meet while driving on our roads.
By starting road safety education at an earlier age it has been proven to help change teenagers attitude towards driving and help keep them safe while driving for those first inexperienced years.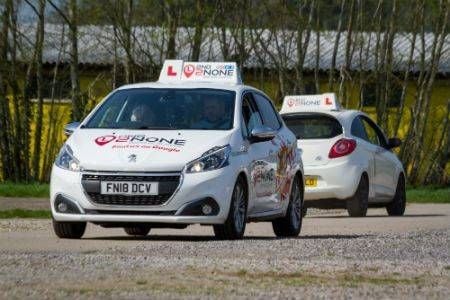 Just a few over over 1000 customer reviews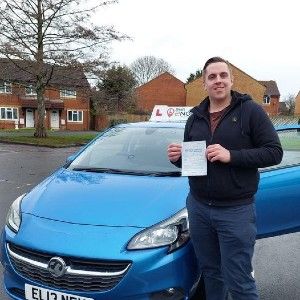 Couldn't be happier with my experience learning with Kerry. I felt very confident with driving from my first lesson through til passing. If I had to it again I'd go with second 2 none again.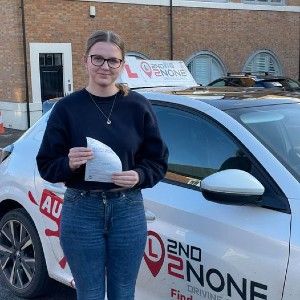 Katie Atkinson Warminster
My lessons with James have been very good and very helpful! Thankyou so much i'm so happy.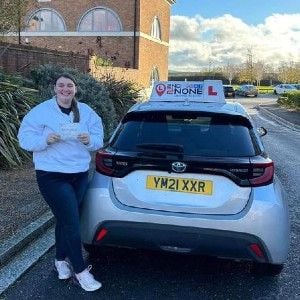 Stuart is an amazing instructor, I was very nervous about my driving but Stuart was incredible I can't fault him one but he's amazing I can't thank him enough I would highly recommend him and the driving school they are amazing they are all so lovely.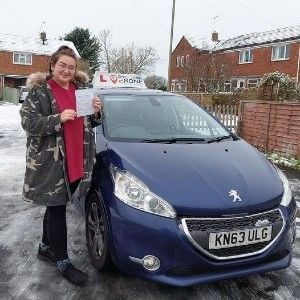 Kerry is an absolutely amazing instructor, and I can't recommend her enough! She is great, and I will really miss my lessons with her.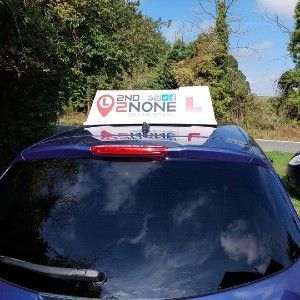 My Instructor Kerry was amazing, focused on making sure I improved when doing something wrong, got me through my test first try.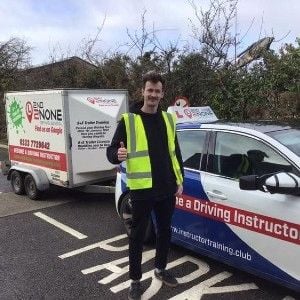 Very satisfied, all members of staff were very kind and easy to get along with. super easy to book. Would recommend to anyone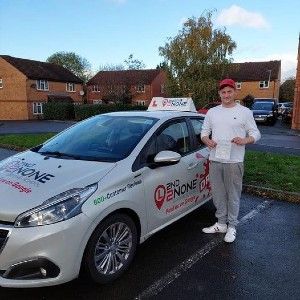 Amazing teacher absolutely brilliant, thank you Kerry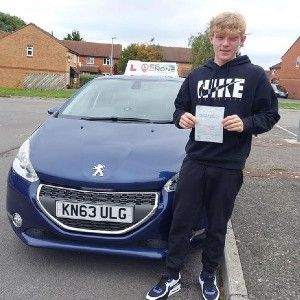 Kerry is a very good instructor, lots of thought in to lessons and helpful last minute test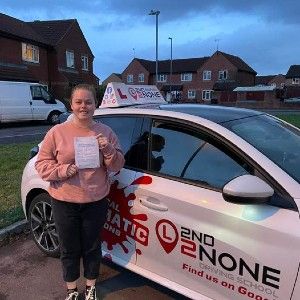 Good driving lessons, good for building confidence, and passing test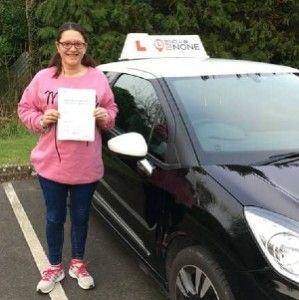 My driving instructor was Mike Palmer and I absolutely loved learning to drive, I was so nervous at the start but Mike was always so good with me and very patient.

My driving lessons were structured so I could understand and make progress and it was very easy to book lessons with Mike, he was so accommodating with my work pattern

Before I found this driving school, I looked around and I liked the offer of booking block lessons to start with and then paying each week also being able to get extra lessons when available, the office staff were very helpful.

The free Theory Test Pro app on our website was also very helpful.
Great instructor, would recommend James to anyone.
Congratulations to Chris Willis from Warminster on passing his driving test 1st time in Salisbury after undertaking a 30 hour intensive driving course with his driving instructor.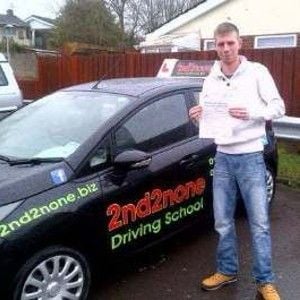 Thanks to james on helping me pass my test just two days ago and i am loving the freedom of driving thanks mate :)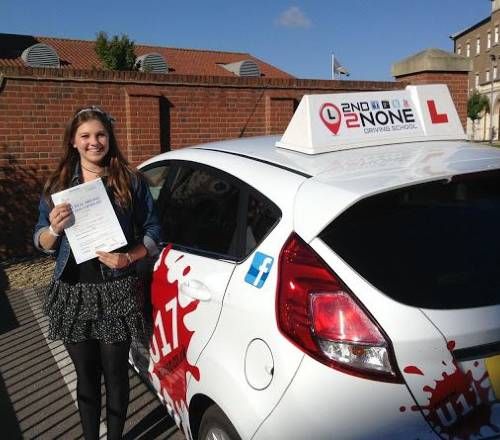 Rea Empson
Just passed my test with 4 minors. Couldn't have done it without the help of my mentor James. He is a fab instructor, his lessons are good fun and structured and he is always supportive, even when I feel unsure. He is always reliable, on time and honest, and he always sets a clear aim at the start of each lesson you know you are improving each time. Thank you James!!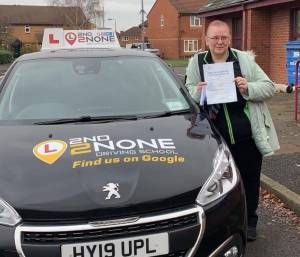 Congratulations to Amanda Donavon from Warminster on passing her test today 02/12/20 in Trowbridge with only 2 minor faults in the automatic car.

All the best from your driving instructor Laura and the rest of the team here at 2nd2None Driving School.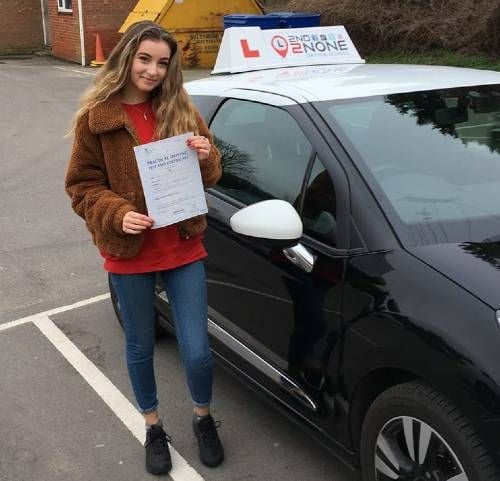 2nd2None Driving School
6 Foreminster Court
Warminster
BA12 8DA
0333 7729642