Driving Instructors Wanted across Cornwall
Due to demand we are activly looking for additional driving instructors to join the team here at 2nd2None Driving School.
Fully qualified ADIs and PDIs required, PDIs can expect extra support and training as part of their franchise with us.
Franchise for anywhere in Cornwall, just £49 per week and two weeks franchise free after 12 months.
Get full use of the Total Drive diary system and free access to Theory Test Pro for your pupils.
Local driving instructors across Cornwall delivering high standards and quality driving lessons.
Most people learn to drive in Cornwall with weekly ongoing driving lessons, these can fit around your other commitments like school, college or work.
All of our local driving instructors are DVSA approved and work to the DVSA driving sylabus to help create the good drivers of tomorrow. All of your driving lessons will be for a duration of 2 hour sessions.
As well as weekly driving lessons we are also able to provide you with one of our Intensive Driving Courses - Intensive Courses are perfect if you are in a hurry to pass your driving test in a short period of time. We have a range of courses from just 12 hours for experienced learners and up to 42 hour courses for complete newbies.
Intensive Driving Courses are now also avialable in an Automatic car as well as Manual.
Under 17's Driving Lessons Cornwall
We have been running Under 17's driving lessons in Cornwall since May 2015 and continue to run PRE-17 Driving Lessons at Stithians Showground on a monthly basis.
Open to anyone aged 12+ that meets the minimum height of 4ft 8in
At our venue you will learn the basics of driving such as Clutch Control, Moving Off, Changing Gear and Stopping. Then as you progress you will lern how to manoeuvre the car and practice reversing exercises as well as Parallel Parking and Bay Parking.
Become A Driving Instructor with us
Have you got what it takes to become a driving instructor?
There is always a big demand for driving instructors and its job that can offer some great rewards.
If you would like to find out more about our driving instructor training packages then please get in touch with our customer services.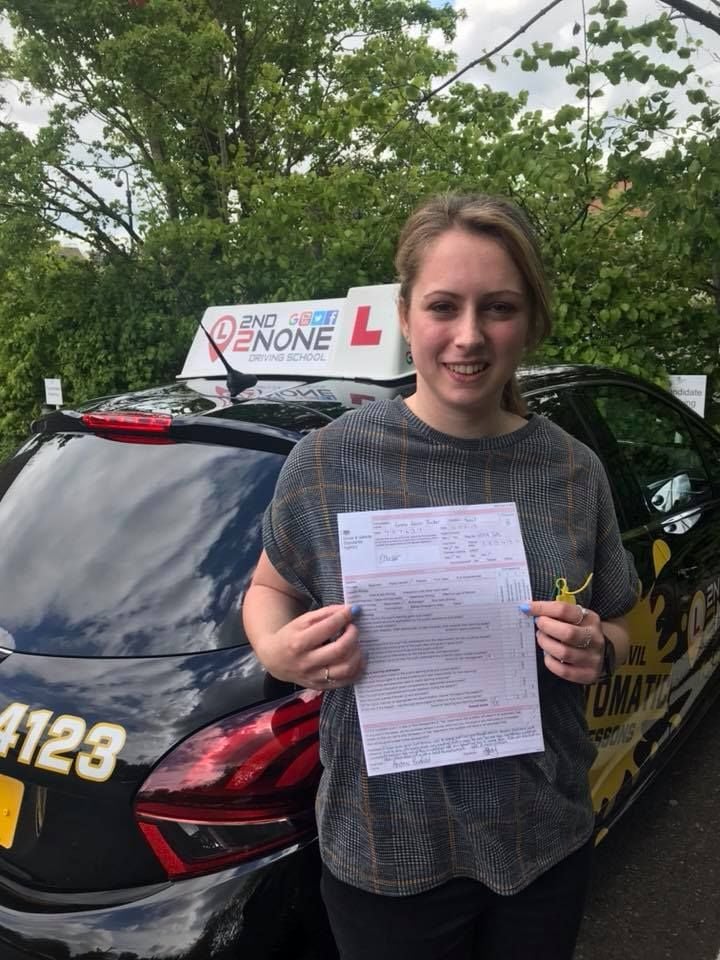 Please sellect your area below for your nearest 2nd2None Driving Instructor
Bodmin - St Austell - St Dennis - Truro - Newquay - Bude - Camborne - Falmouth - Hayle - Helston - Launceston - Penzance - St Ives - Redruth - Liskeard - Wadebridge - Under 17s Lessons - Intensive Driving Courses - Mullion
Our Mission Statement
The purpose of 2nd2None Driving School is to provide high quality driver education in combination with unrivalled customer service.

• We will distinguish our self from competitors by providing excellent and unrivalled customer services
• The office staff will endeavour to answer all customer calls in person between 09.00 am to 18.00 pm Monday to Friday.
• Instructors will endeavour to arrive at the appointed lesson time at least 90% of the time or offer an apology
• Instructors will offer an interactive recap of previous lesson to set base line for tuition
• Instructors will state firm aims and objectives for the current lesson so pupil is in no doubt as to the purpose of the lesson and what they are trying to achieve from the session.
• Instructors will teach in a non confrontational manner.
• Instructors will offer feedback and encouragement linked to specific areas of development
• Instructors will interactively summarise the lesson so pupil is fully aware of strengths and weaknesses and whether the objective was achieved
• Instructors will endeavour to reply to text messages and calls from customers as soon as possible and at the very least the same day.
• Instructors will keep tuition vehicle in a reasonably clean and tidy condition that reflects the branding and professional image of the driving school
• Instructors will ensure that personal hygiene is of the highest order including body odour and bad (coffee / cigarette) breath

We aim to be the best at what we do