Driving Lessons Thornbury
Learn to drive in Thornbury with the best driving school in Town.
Over 800 Customer Reviews - Structured Driving Tuition that delivers
501 Driving Test Passes in 2019
Driving Lessons Thornbury
Learn to drive in Thornbury with our team of local driving instructors, we have three driving instructors covering the area, Joe Hill, Gareth Phillips and Nick Webb.
Joe offers manual driving lessons in his KIA SEED and covers Thornbury and the surrounding area. Gareth provides Automatic Intensive Driving Courses in his Toyota Corola Hybrid and Nick provides Manual Intensive Courses in Thornbury and the surounding area using his Peugeot 208.
Pass your Driving Test 1st Time
From each of your driving lessons you can expect true professionalism from any of our team, all are dedicated and caring driving instructor professionals that just want to help you become a safe and considerate driver.
Your driving instructor will deliver real value for money that will give you the very best chance of passing your driving test first time. We are not the cheapest driving school in Thornbury but we really do believe that you get what you pay for in life and your driving lessons should be no different.
Everyone is different so the amount of driving lessons you need will vary from person to person but with our experienced instructors you will take less driving lessons and be given the very best chance of passing your driving test 1st time. Cheap driving lessons can really will give you what you pay for, possibly Inadequate below standard tuition that in the long run could cost you hundreds more and take you weeks or months of extra lessons that you wouldnt need if you take your driving lessons with one of our experienced driving instructors here in Thornbury.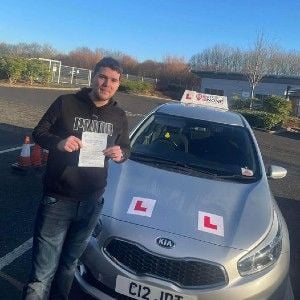 Joe is a patient and knowledgeable instructor. He is friendly and polite. Joe put me at ease during my lessons and made me feel very relaxed from the start.

Joe taught me all aspects of learning to drive.

I would recommend Joe to anybody in Bristol who is learning to drive and wants an instructor who will take away any first time nerves and make it an enjoyable and relaxing experience. If you make mistakes, Joe does not make you feel like an idiot. He stops and talks you through what you did wrong and will show you how to do it again.
Most people learn to drive by having weekly driving lessons in Thornbury and we would recommend that as a learner driver, you have two hour lessons at a time. Two hour driving lessons will allow you to learn more and spend more time on each subject meaning you can be ready for your driving test quicker than if you only took hourly lessons each week. This in turn can help you save money as you will need less hours to be ready for your driving test.
Your Thornbury based driving instructor Joe, will be more than happy to pick you up from home, work or college and will then take you to a suitable area to start your driving lesson.
So what are you waiting for, book your Thornbury driving lessons today.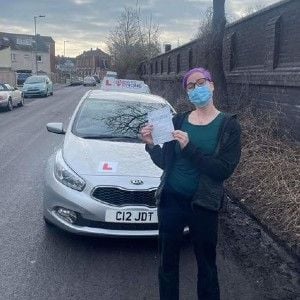 Very profesional! I would like to say a big THANK YOU! To my instructor Joe Hill who managed to help me to get on the roads in less than 4 months!
Intensive Driving Courses Thornbury
Intensive Driving Courses are also available in Thornbury and the surrounding areas. These are sometimes also referred to as Thornbury Crash Courses and these intensive courses can be an ideal way for you to reach the driving test standard sooner and be ready to take your driving test at an earlier date than you would with conventional weekly Yate driving lessons.
This can be a perfect way to learn to drive if you need your driving licence fast as maybe a new job offer depends on it or you are simply too busy for weekly driving lessons. By having your driving lessons close together, it can also mean you need less hours of driving overall to reach the driving test standard and so in turn an intensive driving course in Thornbury can save you money on the cost of learning to drive.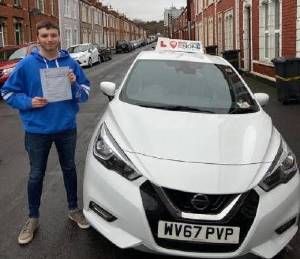 Passed first time, Joe Hill is very good at what he does he has a calm persona and has a great deal of knowledge. Money well spent.
Automatic Driving Lessons Thornbury
Automatic Lessons are available as Intensive Driving Courses in Thornbury
Yate Automatic driving lessons can be ideal for anyone who struggles with changing gear, who finds driving a very complex task (even after a fair few lessons, when for most of us the whole clutch-gear-biting point thing has switched to autopilot mode)
It also makes driving a lot less stressful as all you need to do is control the brake and the accelerator which give you so much more time to think about the road and other road users and not thinking about your clutch and gears. We often find this can also lead to you needing less overall driving lessons as you will pick up driving a lot quicker which can save you both time and money. And with Yate on going traffic problems and delays plus all the stop start this can involve, driving an automatic car can really make your journey through Yate's busy streets much less stressful and maybe even enjoyable.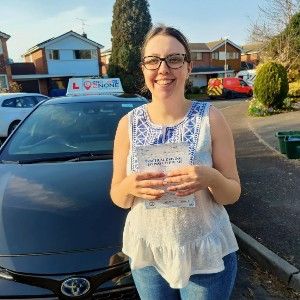 Driving Instructor Training Thornbury
Are you looking for a new and rewarding career, do you want a job that can make a real difference and that allows you to reach your full potential as well as earning a good income for your time and effort?
Maybe training as a driving instructor might be the right move for you.
Natalja Irbe
I find James very helpful, easy to get on with, everything he explains is simple and to the point. Very good trainer really happy with the results passed part 2 on first go with James help,
Looking forward to part 3 and will definitely come for help to James with it.
Give our team a call to find out more about training as a driving instructor in your local area or you can follow the link below. We are also able to offer finance on your training costs.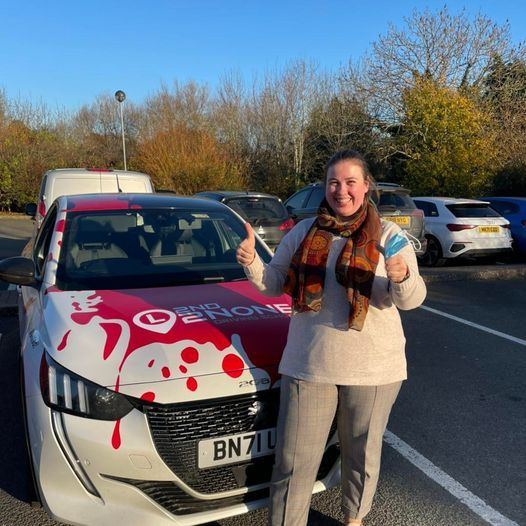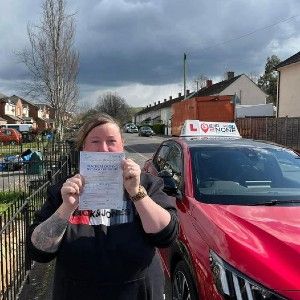 Nick- where do I even start , I've had so many lessons in the past and a few instructors that have come and gone through no fault of my own. Then I finally found nick! I knew from that day I would pass with him, I suffer quite badly from anxiety and dyslexia and nick throughout kept me calm, he was patient and believed in me.i passed 2nd time and at a diffrent test center to where I was originally learning and nick helped me throughout. He worked non sociable hours to suite my hours and would go above n beyond to kelp me , an absolute credit to 2nd 2 none. I'm going to miss our banter , thankyou so much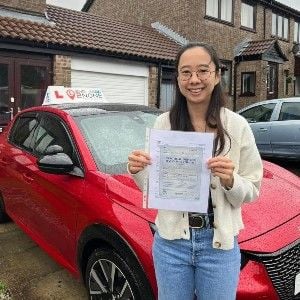 Nick was a great instructor - he was patient and really helped build my confidence up before the test! Thanks Nick!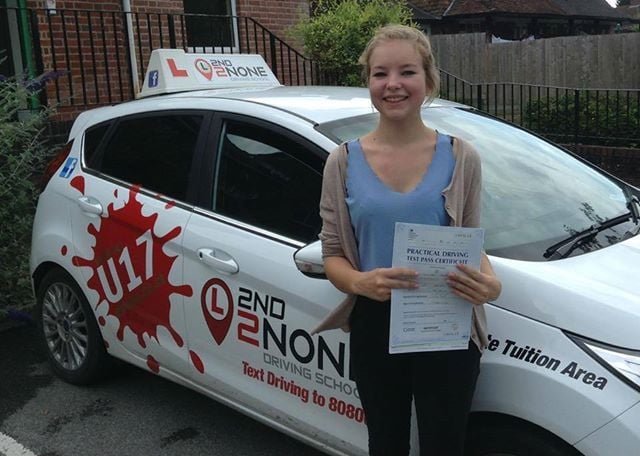 Without James I wouldn't have been able to pass, after my accident he built up my courage to learn to drive again. The free access to Theory Test Pro was my revision to pass my theory and without it I probably wouldn't have. Overall, my driving experience was fun, giggliy and a memory I plan to keep forever. Thank you James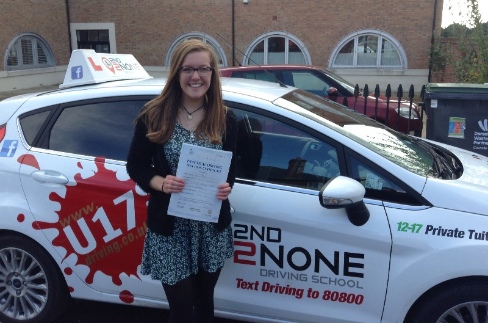 When I first started driving, I was so nervous, but learning to drive with 2nd2None was great, I felt at ease in no time, and I've just passed my test first time! My instructor, James, was very helpful, and I wouldn't have been able to do it without him! Thank you 2nd2None Driving School!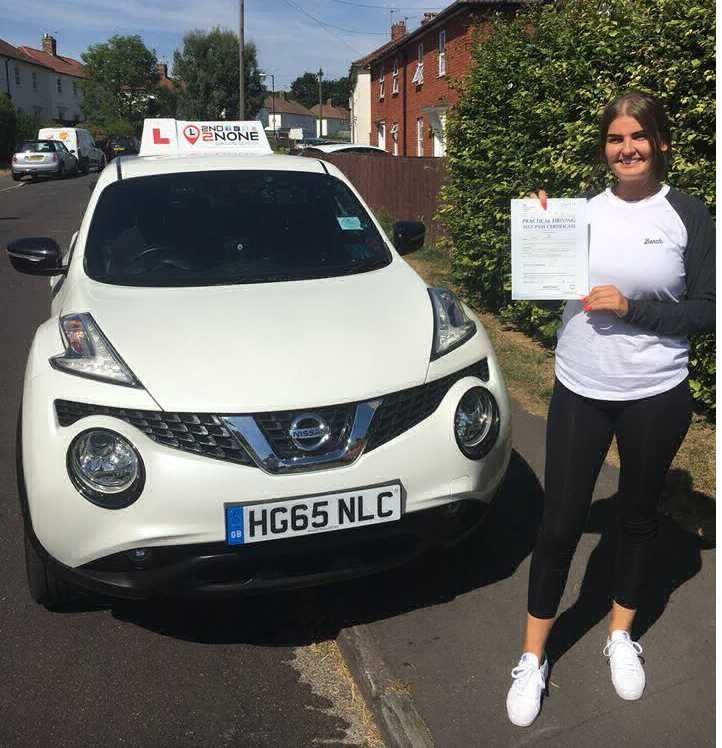 My driving instructor was Adam Butler. I've done an 18 hour intense course with Adam from 2nd to none, I was very anxious about driving, as soon as I met him he made me feel at ease I would highly recommend him to anybody, I just passed my practical driving test with 2 minors. He concentrated on my weaknesses and made me so much more confident on the road. I can't thank him enough!! Thank you Adam!!!