Driving Instructor Training is available from Just £2250.00
Our full driving instructor training course costs just £2250.00, with a 100% refund on these training costs when you become a 2nd2None Driving Instructor.
AUTOMATIC DRIVING LESSONS
Take your driving lessons in Bath in an Automatic car - Click Here to find out more .................
Pass your driving test fast with one of our Intensive Crash Courses in Bath - Find out more here ...............
Learn to drive in a manual car in Bath. We have several local driving instructors offering manual lessons locally,,,,,,,,,,
Its not surprising that most people think that all driving instructors in Bath are the same, but did you know that 30% of learner drivers change their driving instructor each year before ever making an attempt at their driving test. Thats a staggering 234,000 people that changed their driving instructor, plus only 45% of pupils ever pass their driving test first time.
So what makes us any different from every other driving instructor in Bath.
Our experienced local team of driving instructors will provide you with structured driving lessons that deliver great results. They will use their knowledge and experience to involve you in the lesson and not only teach you how to drive, but also help you unerstand and make the right decisions, they will help you analyse your faults and help you understand the best way to help you improve your driving skills not just for the driving test but for a life time of safe driving.

Please Leave Us Your Customer Review
Manual Weekly Driving Lessons
Most pupils learn to drive with weekly driving lessons in Bath, Your driving instructor will in most cases be able to give you a regular day and time that suits your schedual. We encourage our pupils to take two hour driving lessons from the off.
Two hour driving lessons will also give you a lot more time to practice and speed up the learning process which means you will be ready for your driving test much sooner than if you just had a one hour driving lessons each week - This in turn will save you a lot of money on learning to drive.
If your a new learner driver then please don't worry, your driving instructor will take you to a quiet area like Shaws Way or Egerton Road to start your driving lessons away from the busy traffic. Hansford Square is another quiet area for you to get started with the basics.
Your lessons will progress at a speed that is suitable with your learning ability and comfort, your instructor will encourage you to progress and take steps forward but a pace you are comfortable with.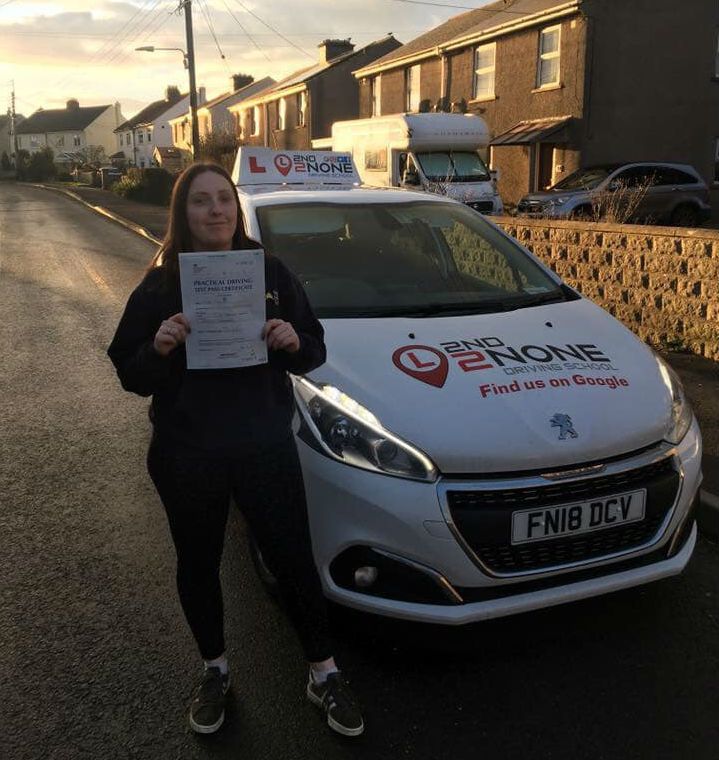 Automatic Driving Lessons Bath
Take your automatic driving lessons in Bath and learn to drive in the latest Automatic Toyota Yaris Hybrid. Automatic Driving Lessons in Bath are available as both weekly automatic driving lessons and Intensive Driving Courses.
Automatic driving lessons can be ideal for anyone who struggles with changing gear, who finds driving a very complex task (even after a fair few lessons, when for most of us the whole clutch-gear-biting point thing has switched to autopilot mode)
Driving an automatic car has definite benefits too. The car changes gear for you at the appropriate time, so you'll rarely over-rev an automatic car; and although your fuel consumption may be slightly less economical than a manual car, overall it can make a worthwhile difference in the level of effort required when driving on longer journeys.
It also makes driving a lot less stressful as all you need to do is control the brake and the accelerator which give you so much more time to think about the road and other road users and not thinking about your clutch and gears. We often find this can also lead to you needing less overall driving lessons as you will pick up driving a lot quicker which can save you both time and money.
Automatic Intensive Driving Courses are now available in Bath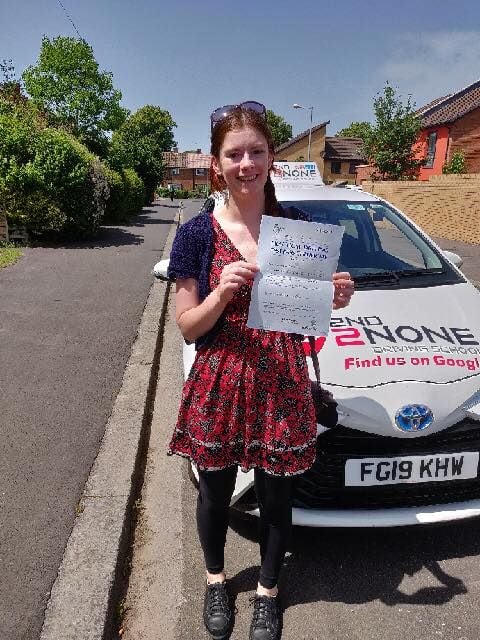 Intensive Driving Courses Bath
Available as both Manual and Automatic Driving Courses in Bath
As well as weekly driving lessons in Bath we are also able to offer you One Week Intensive Driving Courses in either manual or automatic cars. Intensive driving courses are also sometimes known as 'Crash Courses' and taking an Intensive driving course can be a great way to learn to drive in Bath if you are short of time and need to pass your driving test within 1-2 weeks.
We offer a range of intenisve courses in Bath to suit different levels of driving experience, we have 18 hours courses for the more experienced learner over 3 days, and up to 42 hours courses over 7 days for complete beginners or more nervous learner drivers. We guarantee to book your practical driving test for the final day of your intensive course, that way there is no wait for an available test and this will give you a much better chance of passing the practiacl driving test on your first attempt. Please be aware due to DVSA test times there may be a short wait to start your intensive driving course - Some companies wont make you aware of this when taking payment for intensive driving courses.
You will have the choice of driving test centres in Bristol, Chippenham or even Trowbridge if you wish for your practical driving test, just let us know which you would prefer when booking your intensive course.
Please note you must have passed your Theory Test before we can book your Practical Driving Test and your intensive course. We can book your theory test for you and our free theory test pro account will help you with everything you need to pass first time.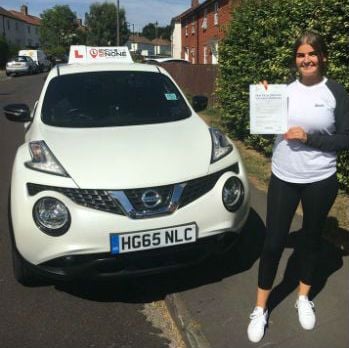 PRE-17's Driving Lessons 12+
If you are eager to learn to drive but you havent turned 17 yet then you may be interested in our one to one Under 17 Driving Lessons that are held on a regular basis at The Royal Bath and West Showground and Henstridge Airfield.
These under 17 driving sessions have proved very popular and are a great way of getting a head start with your driving and have also been proven to help reduce road traffic accidents among 17 year old drivers that first attended under 17 driving sessions such as ours.
Most people book one hour sessions but to make the trip worth it from Bath you can also book two hour session. Please see our under 17s driving lesson pages for more details on these events.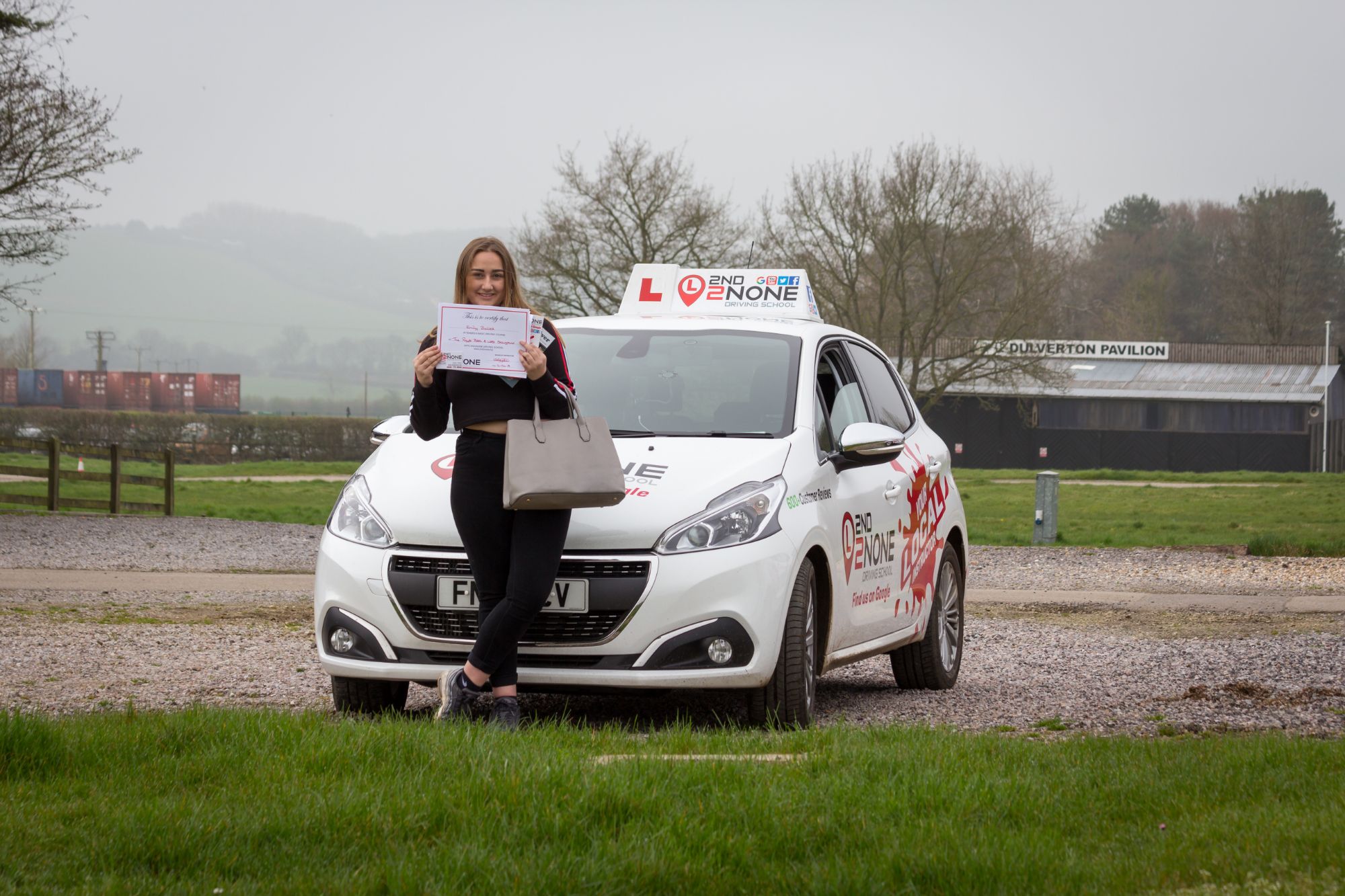 Driving Instructor Training Bath
Have you been searching for a new career, a career that allows you to be flexible with your working day, a career that is both rewarding, extreamly satisfying and also pays a decent wage.
If any of the above sounds familier to you then training as a driving instructor could be just what you have been looking for. You can choose your own hours, choose your own days off, be out on the road meeting new and interesting people, getting real job satisfaction and a sense of achievement.
We have years of experience in helping people from all walks of life and previous careers to train as a driving instructor. The training can be flexible and take place around your existing commitments.
To find out more about becoming a driving instructor in Bath, please click on the button below.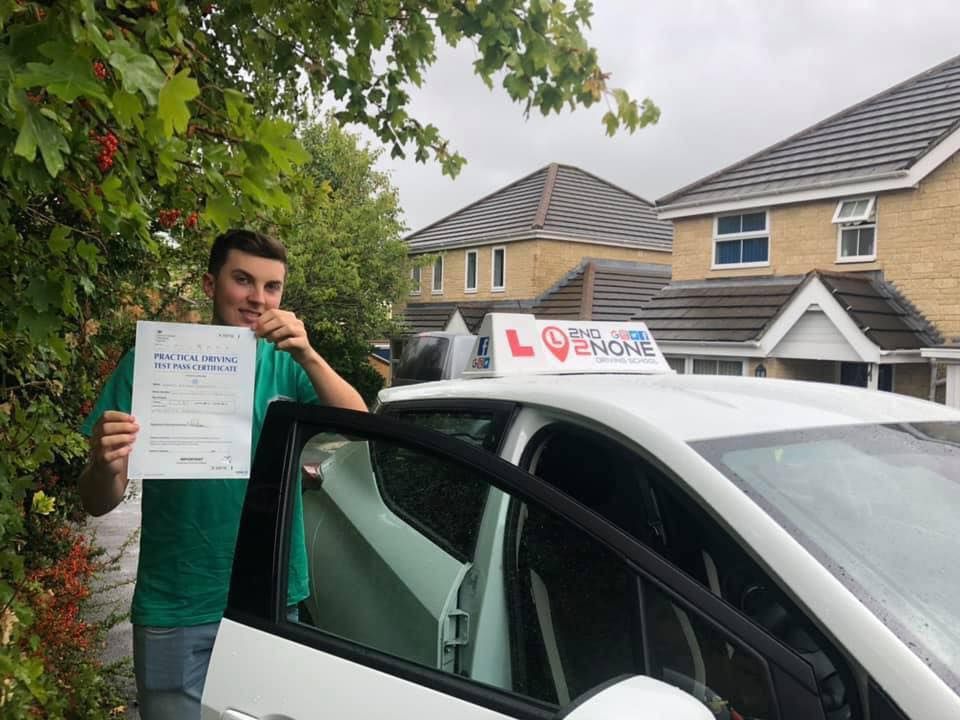 Harry Charlton
Review from the family:
We are over the moon that Harry passed his test today...he has had a really hard time with this previously.
But I have seen such a difference with his manner and confidence after each day.
That can only come from a person who can deliver training and confidence properly.
Believe me I know working 31 years in BT as a Senior Manager.
I can guarantee we have one happy lad..and his job also could have been on the line if he didn't pass.
Once again...thank you so much to Nick.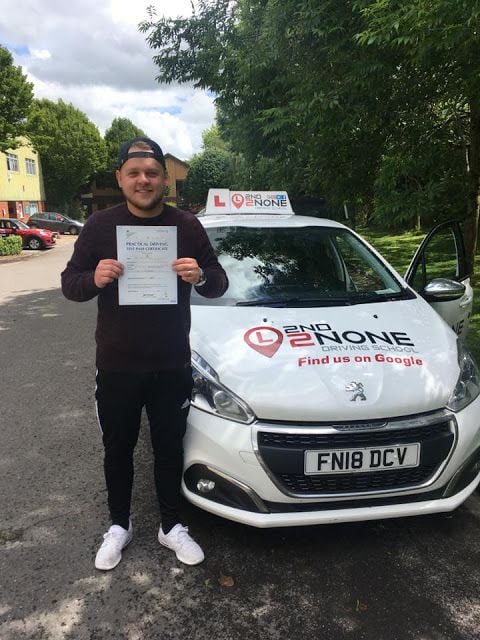 Lee Kimberley
I would like to say a huge thank you to my driving instructor Nicky. I couldn't of asked for anyone better. I passed my test first time with no minors and I couldn't of done it without her. She gave me the confidence back to get back behind the wheel. Truly am thankful for all her help and tuition and also a huge thank you to 2nd2none for all your help and wonderful service. Highly recommended!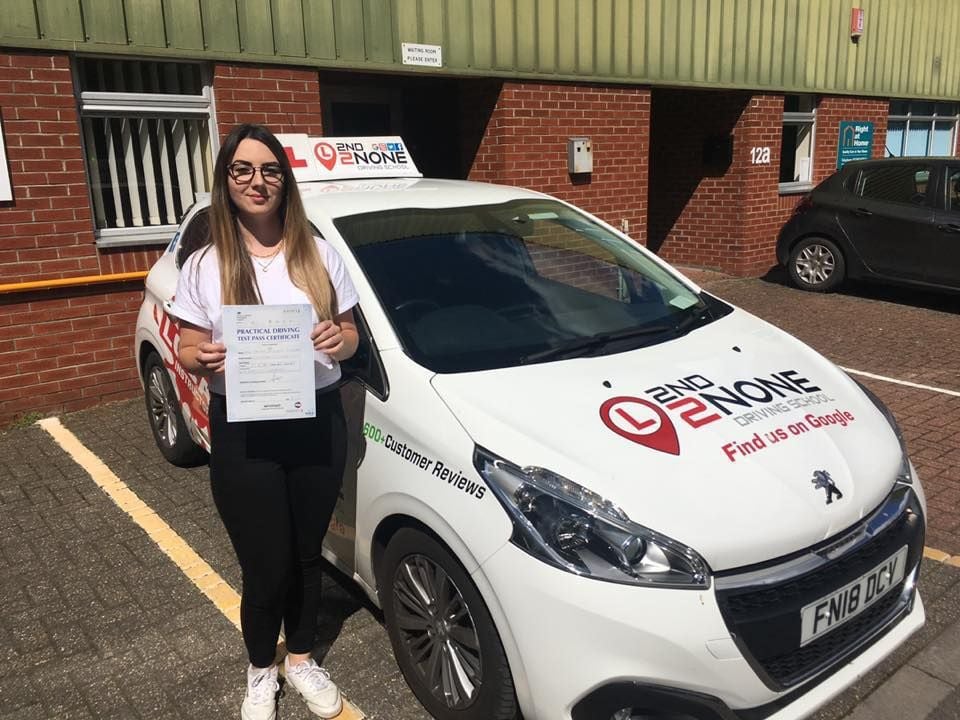 Shannon O' Sullivan
I really enjoyed having all my lessons with 2nd2None. My instructor Nicky was absolutely brilliant, she made me feel at ease and always provided me with constructive feedback during lessons. I passed on my first attempt, so I definitely would recommend!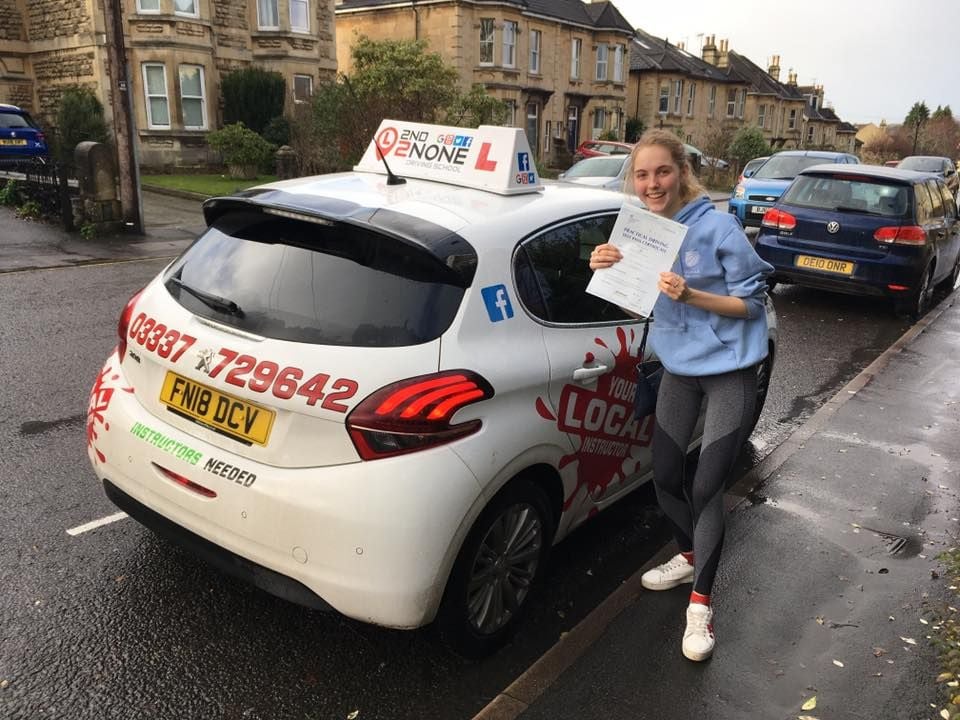 Olivia Mcaleer
I passed my driving test first time. I couldn't have done it without my instructor Nicky who gave me confidence to drive from the very start as well as giving informative structured lessons. It was very easy to book lessons and the times were flexible.
I would definitely recommend this driving school.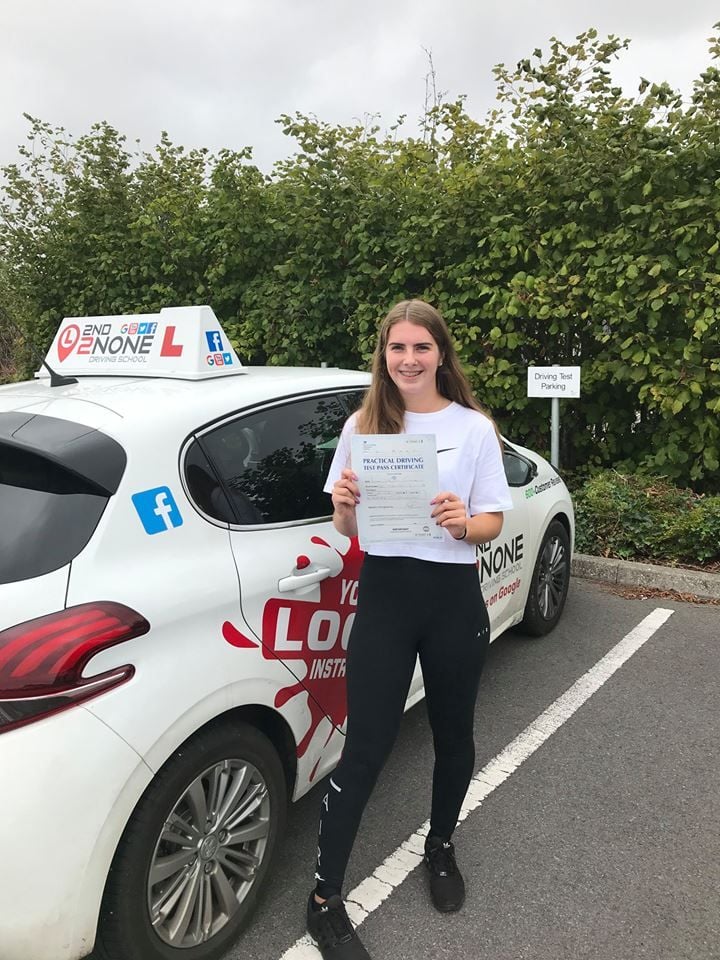 Lauren Whitcher
My driving instructor was James Orgar, Very good instructor and company would highly recommend, came away with just 1 minor!

Why Did You Choose Our Driving School For Your Driving Lessons:
They offered intensive courses and covered my area.

Is There Anything We Could Of Done Better: No

Please Rate Our Service 5/5: 5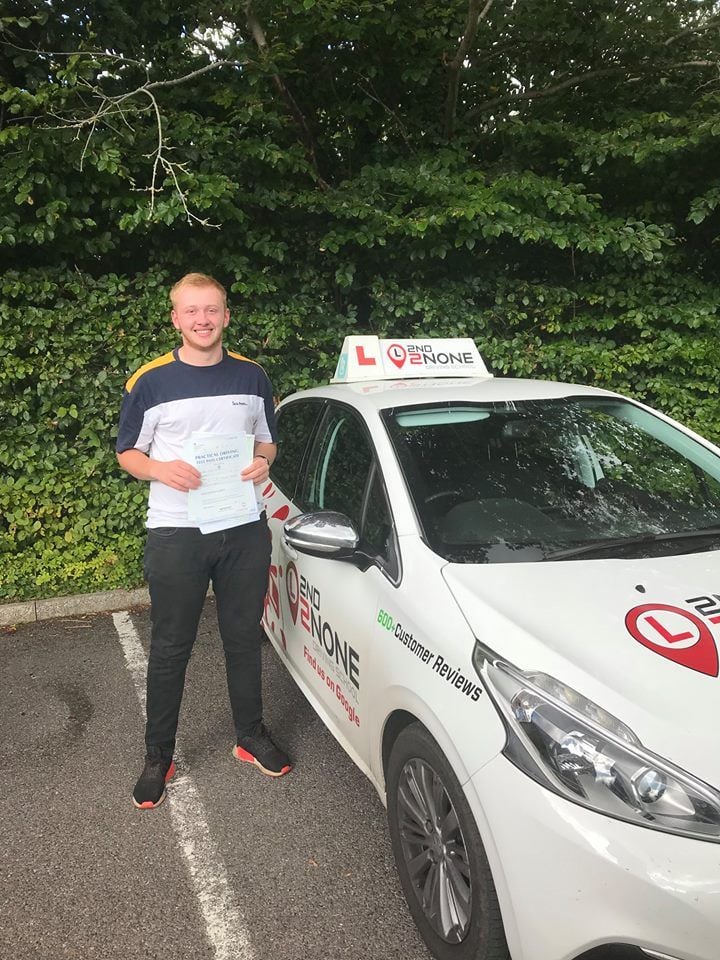 Ryan Westby
Passed first with 3 minors after a 36 hour course. James was patient throughout, made the driving enjoyable and not as stressful as first thought. Would highly recommend both James and 2nd2None
Why Did You Choose Our Driving School For Your Driving Lessons: Wanted to pass in a short space of time and had a sibling who had driven before with 2nd2None
Is There Anything We Could Of Done Better: No
Please Rate Our Service 5/5: 5