Ask Us Questions Using WhatsApp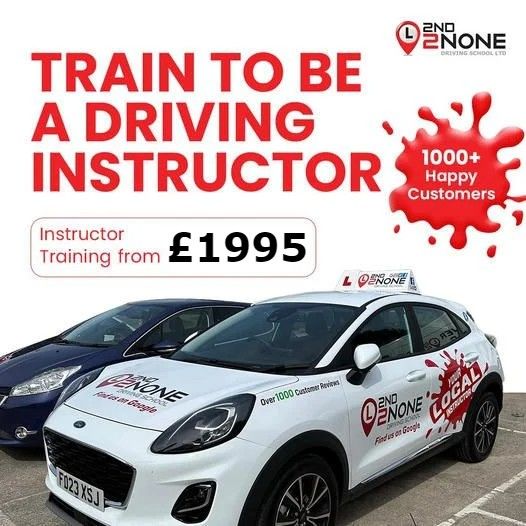 Driving Instructor Training from Just £1995
Our full driving instructor training course costs just £1995.00, with a 100% refund on these training costs when you become a 2nd2None Driving Instructor.
Learn to drive in an Automatic Car - No Clutch - No Gears - Click here for more information........
Intensive Driving Courses
Pass your driving test fast with our intensive driving courses - Click here for more information..........
Learn to drive from 12+ at our off road driving venues - Click here for more information .............
Help and Guidance for drivers. This section is for both the learner, supervising and experienced drivers
LGV / HGV Driver Training
Looking to gain new commercial categories on your drivers licence. Categories C1, C!+E, C, C+E
We have local driving instructors across the Southwest, please Click Here to see if we are in your area.....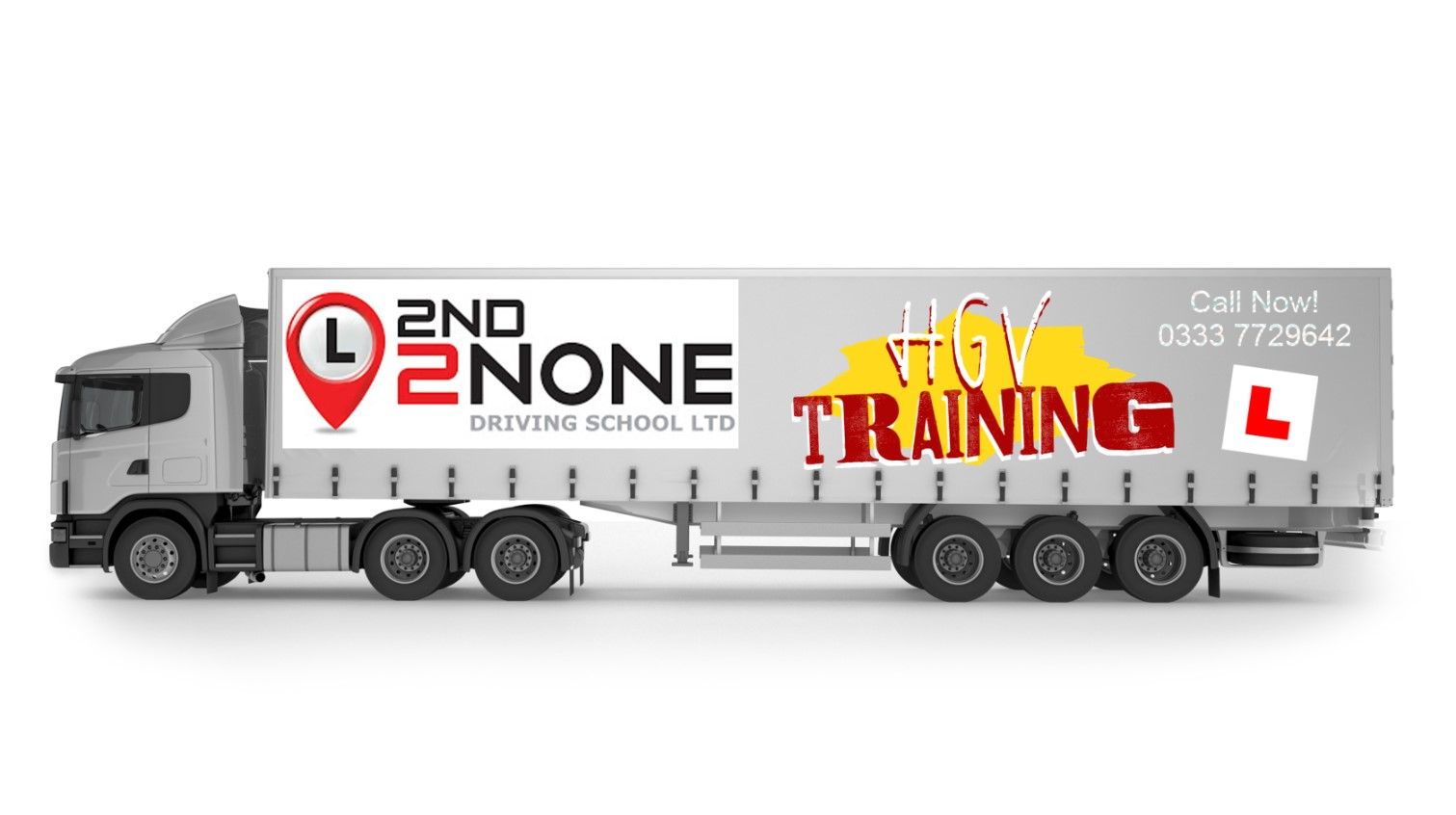 Local Driving Instructors
Just think, what you could be doing right now if only you had your full driving license!
Get your Freedom and Independence by learning to drive with a local driving instructor from 2nd2None Driving School. Our team covers a large area of the Southwest, and in most locations we can offer you the choice of Manual or Automatic cars, weekly driving lessons or an Intensive Driving course.
HGV Driver Training for Categories C1, C1+E, C, and C+E is available from select locations, and our experienced driving instructor training experts can even help you train to become a Driving instructor. We will fully support you once you have qualified as an DVSA registered Approved Driving Instructor.
Our local team of driving instructors helped 501 people pass their driving test in 2019, Combine this with our great collection of over 1000 customer reviews, and you know you are in the right place.
But wait, before you call us, read on and see why it is so important that you choose the right driving instructor for you, and how the wrong choice can not only cost you time with the need for extra lessons but also a whole lot more money as well.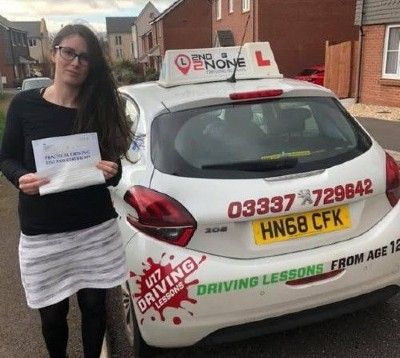 Learn to drive with one of our local driving instructor professionals, and each of your driving lessons will be adapted and tailored to help you progress towards reaching the driving test standard at a pace that suits your ability and comfort zone.
Most people think that all driving instructors are the same, but did you know that an amazing 30% of learner drivers change their driving instructors before ever taking a driving test. That's a staggering 234'000 learner drivers that change instructors every year.
So what does this tell you about driving instructors? Well, for one, we are not all the same, and your choice of driving instructor is a very important one that can make a massive difference to your progress and the cost of learning to drive.
Driving Blind at Henstridge Airfield
Driving Instructors from 2nd2None Driving School recently had a fun-filled day giving the wonderful people from Dorset Blind Association and Somerset Sight the chance to get behind the wheel and experience driving our cars.
This is something we have done once a year for the past 6 years, and it's something that a lot of us look forward to being involved in.
Our top speed for the day of this latest event, June 15, 2019 was 81mph in the Manual 208 and 85mph in the Automatic 208. We held this event at Henstridge Airfield, where we also run our regular Under-17 Driving Sessions.
Our team currently helps over 800 people each week with their local driving lessons.
We have over 1000 driving lesson customer reviews left for our team by previous customers.
We have a fantastic following of supporters across social media, with over 10,000 genuine followers on Facebook and Twitter.
We only give you Structured driving lessons that deliver results.
We provide you with two-hour lessons so you can learn quicker and save money.
You're driving instructor will be flexible with your driving lessons; you can have your lesson on a day and time that suit your schedule.
We will be happy to start your driving lesson from home, work, college, or school if arranged with your instructor prior to the start.
We have a strict no-shouting policy.
We can take a secure payment over the phone, or you can pay your instructor directly via BACS or our pupil app.
Our office staff and instructors are here to help you throughout your learning process, no matter what your query is regarding driving or theory questions.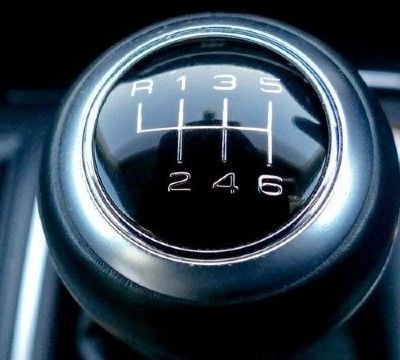 We offer manual driving lessons across the Southwest region of the UK, including Bristol, South Gloucestershire, Somerset, Bath, Wiltshire, Dorset, Devon, and Cornwall. We have a great team of more than 34 local driving instructors providing this service using a variety of dual-controlled cars. Please check with us that we cover your postcode area.
The type of car you will use for your driving lessons will depend on the instructor you are assigned, but relax, as it will be the exact same car that you will take your driving test in when you are ready. Our customer service team will be able to advise you on the type of vehicle before you book your lessons.
Most of the instructors work Monday through Friday with occasional weekend lessons; lessons are usually available between 8 a.m. and 8 p.m.
Please call our customer support team for more details on weekly local driving lessons where you live.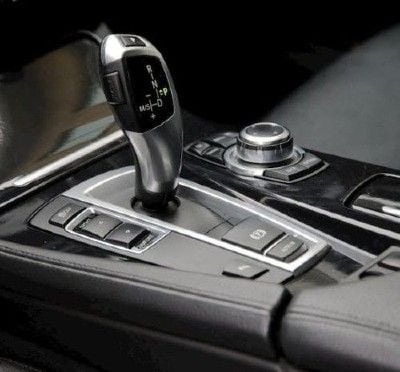 Automatic Driving Lessons
Learning to drive in an automatic car can take a lot of the stress out of learning to drive and make the whole process easier to achieve.
Most pupils will get on fine with clutch control and changing gears after a couple of hours, but for some of us, it can prove a real challenge, especially when we have everything else to concentrate on while learning to drive.
We have a team of experienced driving instructors that specialise in delivering Automatic Driving Lessons in the following areas: Bristol, Bath, Chippenham, Trowbridge, Warminster, Frome, Shaftesbury, Gillingham, Wincanton, Yeovil, Exeter, Holsworthy, Bude, Launceston, Barnstable, and the nearby areas.
Automatic Intensive Driving Courses are also available in most areas.
Intensive Driving Courses / Crash Courses
Intensive driving courses are the perfect way to get your driving experience and pass your driving test in record time.
We have a range of courses over 3 to 8 days designed for all levels of previous driving experience, and we promise to book your driving test while you are on the phone and work the course back from the driving test date.
You will need to have passed your theory test before anyone can book your practical test, and depending on where you live, there may be a wait for a driving test date. Our customer service team will be able to give you the next available date while on the phone.
We often get great results with these driving courses, but as the name suggests, these courses are intensive and may not be suitable for everyone. Please discuss any concerns you might have with our team before booking.
Intensive driving courses are available in both Manual and Automatic cars and are available in most areas across the Southwest of the UK with our experienced team of driving instructors. Each intensive course comes with a free driving test re-test just in case you don't pass the first time due to nerves getting the better of you on the day.
Please check with our customer service team when booking on the availability of manual and automatic cars in your local area.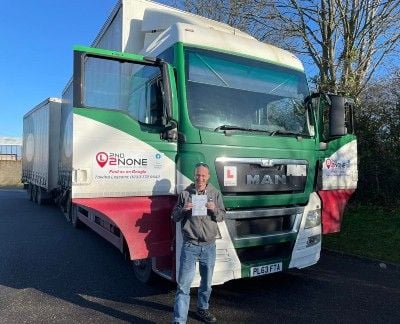 We are able to provide driver training for the following categories
LGV C1 (Rigid Lorry): 3500 kg–7500 kg
LGV C (Rigid Lorry): 7500 kg–32000 kg
LGV C+E (Articulated Lorry): up to 44000 kg
If you passed your driving test after January 1997, then you will be restricted to driving Category B vehicles, which are only allowed a weight of no more than 3,500kg (3.5t) or vehicles with no more than 16 seats in the case of a minibus.
In order to drive larger vehicles like Horse Boxes, Recovery Vehicles, Ambulances, larger delivery vehicles, minibuses with more than 16 seats, or any of these with a trailer over 750kg, you will need to upgrade your driver's licence to include these categories, and we can help you do this.
Our training vehicles are based in Shaftesbury.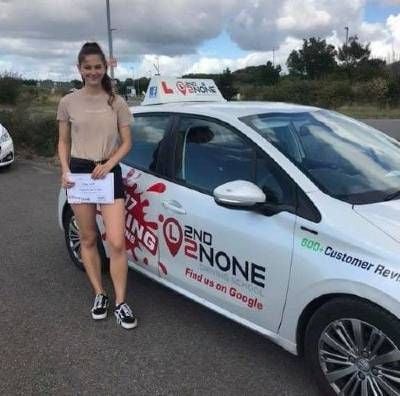 Under 17's Driving Lessons
This can be a great way to start your learning-to-drive experience in the safety of our off-road driving course. These courses are open to anyone aged 10 or older and allow you to learn the basics of driving without the constant fear and worry of busy traffic that you will find on the roads.
Most pupils that attend our Pre-17 driving days are aged between 10 and 17, but our oldest pupil so far at our Bath & West venue was 100-year-old great-grandmother Joyce Morgan from Bristol, who is registered blind but had a great time at the driving experience day back in 2017. A video of her driving session can be found on our Youtube channel.
Everything you learn here will go towards your driving lessons when you turn 17 and can actually help you progress much quicker on the road once you start. These courses are run once a month in Dorset and Somerset.
We have also run driving days for the wonderful people from the Dorset Blind and Somerset Sight associations, giving them the chance to experience driving at our venues. Please contact us for more details if you would like to know more.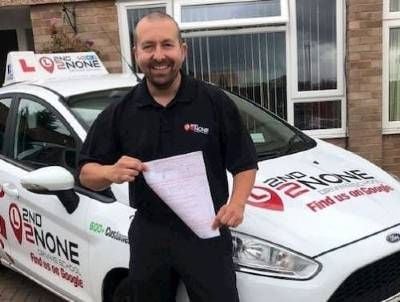 Train to be a Driving Instructor
Planning a career change? Start the journey to becoming an approved driving instructor as part of our team. Working as a driving instructor is a hugely rewarding career. You get to meet new people and watch them grow as drivers and young adults.
It takes hard work and dedication to qualify as an ADI with 2nd2None Driving School. The good news is that our team of instructor trainers will be there to help and support you at every step of the way. And better still, you can fit your training program into and around your lifestyle and existing work commitments.
Once you are qualified, the world is your oyster. Many of our instructors value the flexibility that this line of work offers, with the chance to be your own boss while working under the safety net of our established brand.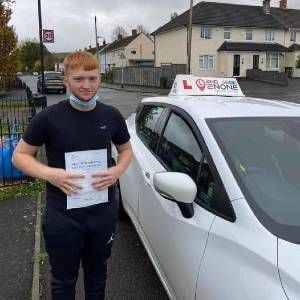 Special thanks to Nick Webb for helping me pass my driving test today at Kingswood. amazing guy, good teacher, and very easy to get along with. Strongly recommend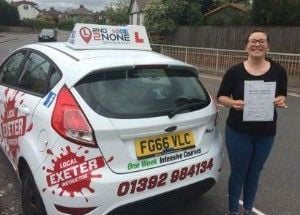 I finally passed my test. I've been a really nervous driver, but Jim from Exeter made me feel comfortable, and my confidence grew in leaps and bounds!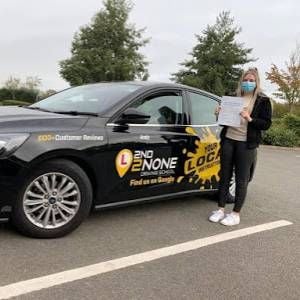 Andy Dunn was a brilliant instructor; he was patient and helped me feel confident and at ease while I learned to drive.
Would highly recommend!!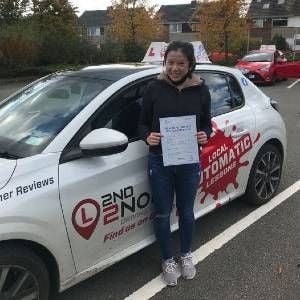 James is an amazing teacher, and 2nd2none helped me pass the test even during COVID times. Really helpful and excellent driving school.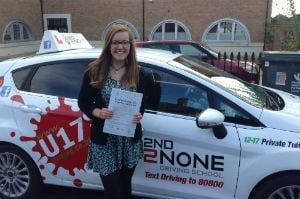 When I first started driving, I was so nervous, but learning to drive with 2nd2None was great; I felt at ease in no time, and I've just passed my test for the first time! My driving instructor, James, was very helpful, and I wouldn't have been able to do it without him!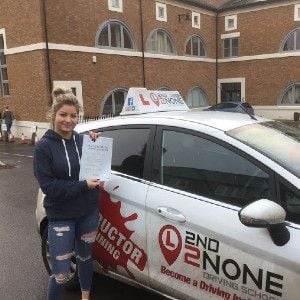 I did my intensive course with James, and he got me to a pass standard after I was ready to give up. He is a really friendly and nice instructor. Thank you!
Why Did You Choose This Driving School? They had the best reviews!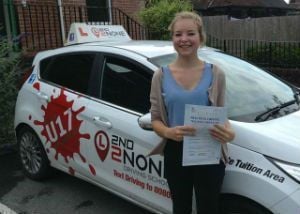 Without my driving instructor, James, I wouldn't have been able to pass. After my accident, he built up my courage to learn to drive again.
The free access to Theory Test Pro was my revision to pass my theory, and without it I probably wouldn't have.
Overall, my driving experience was fun, giggly, and a memory I plan to keep forever. Thank you, James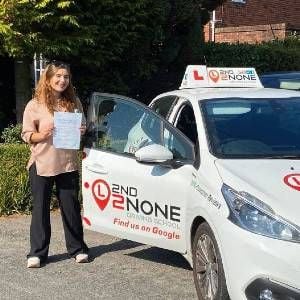 I took an intensive course with Ray in August and then took three more lessons with Nicky prior to my test. Both instructors were so kind, patient, and clear, and they made me feel so confident behind the wheel. I took my test six weeks after my first ever time behind the wheel of a car and passed it the first time. The intensive course was great; I couldn't believe how much I learned in just 5 days, and the catch-up lessons got me prepared perfectly for the test. I could not recommend them highly enough; both Nicky and Ray were so fantastic! And I'm so happy to have passed! Thank you a billion trillion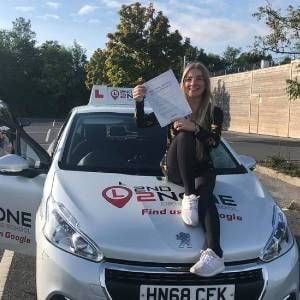 I just passed my test with Jim in Exeter, an amazing instructor I would highly recommend. I felt well prepared for the test, and I feel ready to drive independently. Thanks very much, Jim and 2nd2none!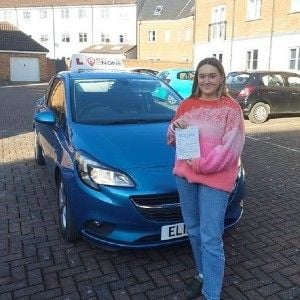 Emilia Rose Dadswell-Jones - Trowbridge
The most patient and calming driving instructor (I've had four, and she's been the best by FAR!). Thanks again, Kerry!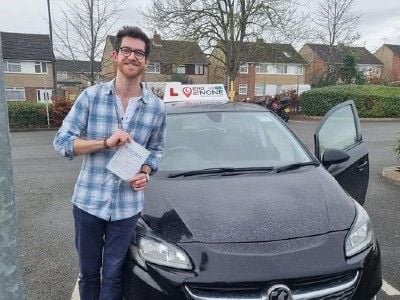 I just want to say another massive thanks to Steve. Gave me confidence in my driving from the first lesson. I passed the first time, and I couldn't have asked for a better instructor.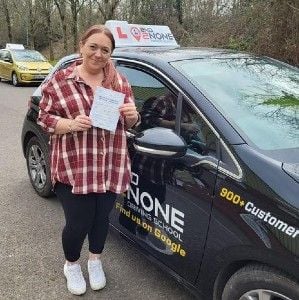 I was a nervous learner, but Stacey was fantastic. Thank you, Stacey, for getting me to my test.
As we are a regional driving school providing manual and automatic driving lessons and one-week intensive driving courses across the Southwest of the UK, we have local driving instructors in all major Cities and towns across the Southwest.
Bristol, Bath, Chippenham, Devizes, Trowbridge, Frome, Radstock, Midsomer Norton, Shepton Mallet, Yeovil and Gillingham Dorset, Shaftesbury, Salisbury, Warminster, Blandford Forum, Poole, Bournemouth, Dorchester, Weymouth, Exeter, Redruth, Truro, Falmouth, Helston and the surrounding areas
Please contact us if your area isn't mentioned, as we may still be able to help.
Chartered Fishing Trips in Poole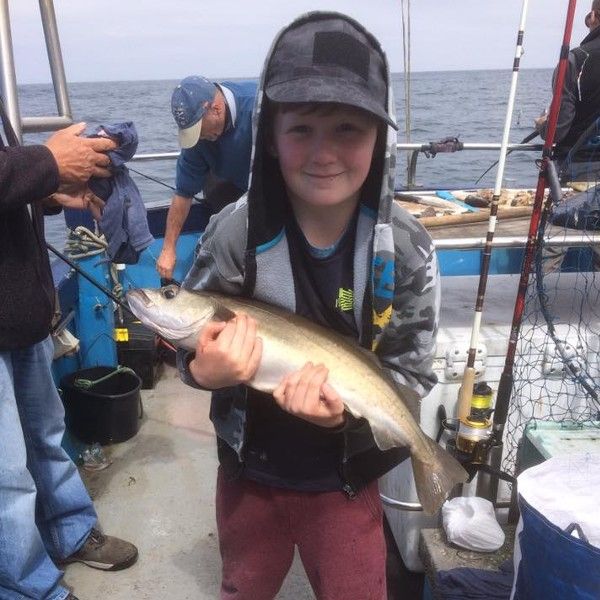 Simali Stone Ltd is a leading Stone Flooring & Limestone Flooring supplier based in Dorset, England.
We supply a wide range of natural stone flooring products including limestone, sandstone, slate and travertine. We also offer a bespoke stone flooring service where we can source and supply any type of stone flooring.
Simali Stone have over 25 years experience in the stone flooring industry and our team of experts are always on hand. We will offer advice and assistance where required. We pride ourselves on our high levels of customer service and our commitment to providing the best products.