Manual and Automatic Driving Lessons along with One week intensive driving courses
Over 600 Customer Reviews - 339 Driving Test Passes in 2017
322 Driving Test Passes in 2018
Driving Lessons Keynsham
Living in Keynsham means a driving licence is essential to access the outside world for leisure purposes or to improve your job prospects. You only learn to drive once, so your choice of driving instructor in an important decision.
So Why Choose Us for your driving lessons in Keynsham?
We all learn in different ways, so its important to choose a driving instructor in Keynsham that will respond to your needs. Our driving instructors in Keynsham deliver high quality, structured driving lessons that safely build your confidence, knowledge and understanding at a pace that is suitable for you. We also strive to make your driving lessons in Keynsham enjoyable while teaching you everything you need to know to not only pass your driving test first time but also to become a safe driver for life.

Our driving instructors work hard to guide you through the learning to drive syllabus and keep you informed of your progress each week. While we cannot guarantee everyone will pass their driving test first time, our driving instructors aim to help you achieve this feat. A couple of weeks before your driving test you will be given the opportunity to sit a mock test which will give you a better idea of what to expect.
We have over 600 Customer Reviews for you to see how others have found their driving lessons with our local driving instructors.
To book your driving lessons in Keynsham and to make a start towards that driving test pass please call our friendly office staff on 0117 9051155
Automatic Driving Lessons Keynsham
Take some the stress away with your driving lessons by going automatic.
Automatic driving lessons are now available in Kenysham as either weekly driving lessons or as an intensive driving courses. With Automatic driving lessons there is no clutch or gears to grapple with, just simply select drive and off you go.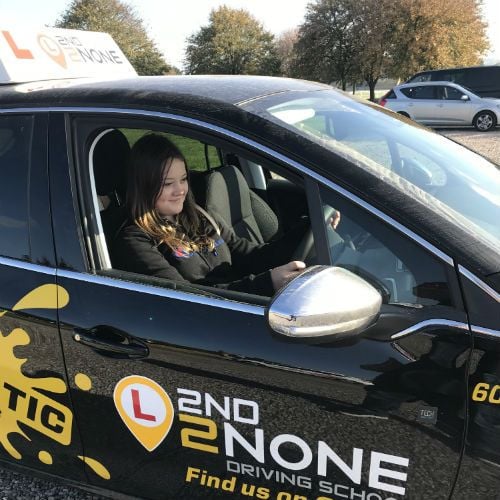 Intensive Driving Courses Keynsham
We are also able to offer you a One week intensive driving course in Keynsham and the surrounding areas. These are sometimes also referred to as Bristol Crash Courses and these intensive courses can be an ideal way for you to reach the driving test standard sooner and be ready to take your driving test at an earlier date than you would with conventional weekly Bristol driving lessons.
This can be a perfect way to learn to drive if you need your driving licence fast as maybe a new job offer depends on it or you are simply too busy for weekly driving lessons. By having your driving lessons close together, it can also mean you need less hours of driving overall to reach the driving test standard and so in turn an intensive driving course in Keynsham can save you money on the cost of learning to drive.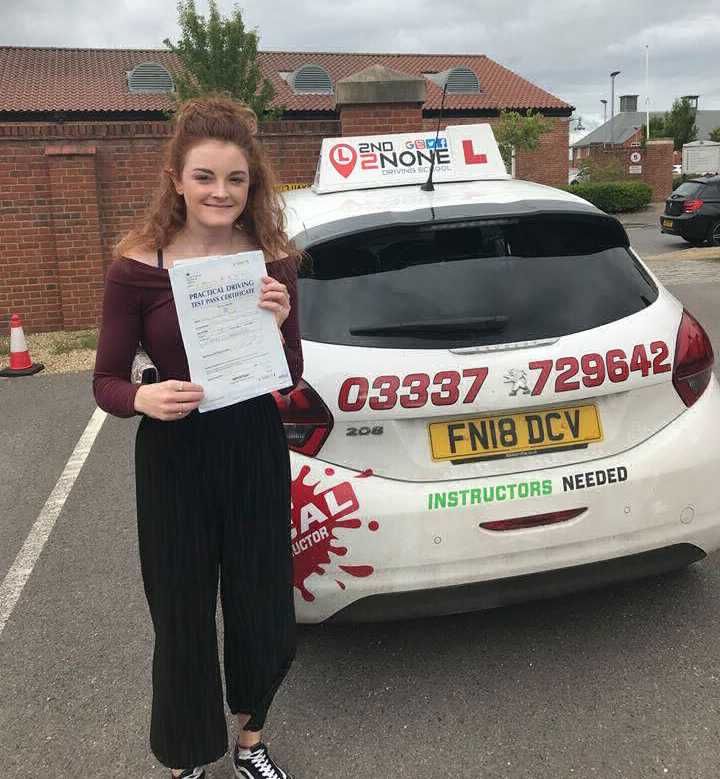 These type of intensive driving courses can be very tiring and require serious commitment from you. They may not be suitable for everyone and it is recommended that you have at least had a couple of driving lessons before considering a one week intensive driving course.
Before we can book your practical driving test at one of the local Keynsham driving test centres, or your intensive driving course with one of our local driving instructors, you will need to have passed your theory test as we prefer to book your practical driving test for the last day of your intensive driving course as this proves to be better for you than having to wait for the driving test.
Call our customer services team on Bristol 0117 9051155 for more details or take a look at our Keynsham One Week Intensive Driving Course page. You might be able to pass your driving test in time for the weekend.
Intensive Courses in Keynsham are available in both Manual and Automatic cars.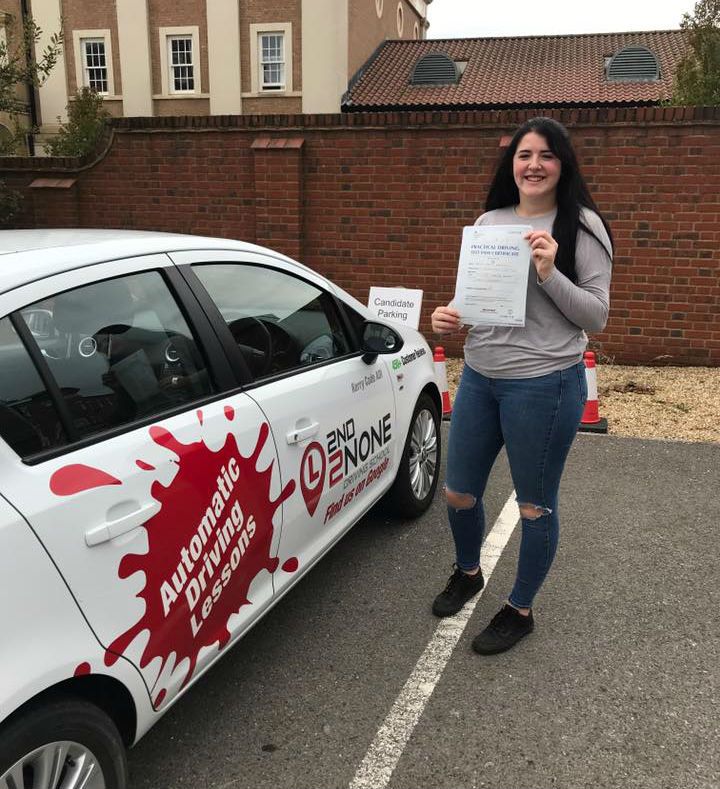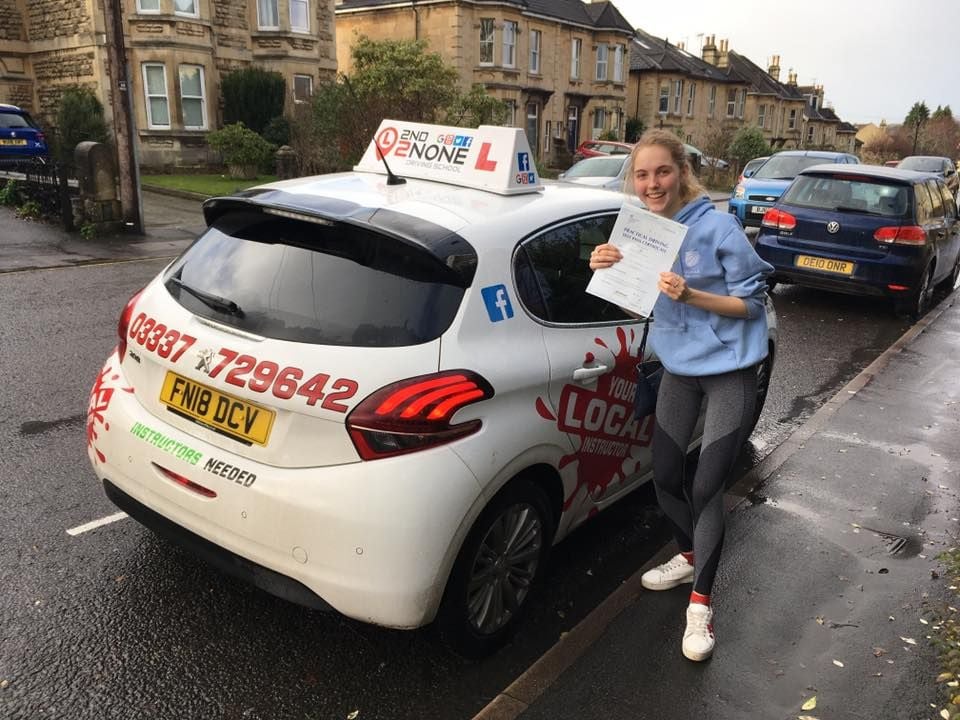 I passed my driving test first time. I couldn't have done it without my instructor Nicky who gave me confidence to drive from the very start as well as giving informative structured lessons.
It was very easy to book lessons and the times were flexible.
I would definitely recommend this driving school.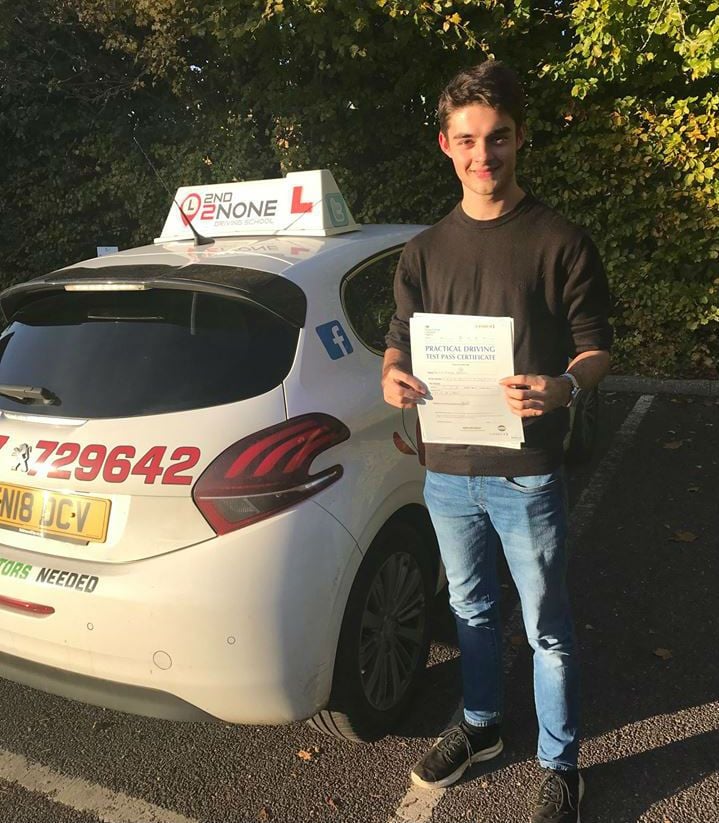 A great experience and definitely worth doing if you wish to drive quickly and safely. The course covered everything including motorway driving and is a great experience to learn.
Before doing my intensive driving courses I had done a Under 17's driving experience with the company that helped me cope with the 5 day course better, the instructors are nice and friendly as well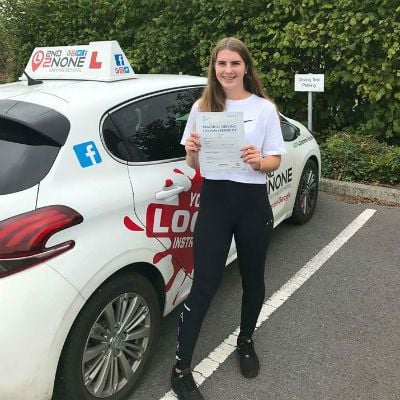 My driving instructor was James Orgar, Very good instructor and company would highly recommend, came away with just 1 minor!

Why Did You Choose Our Driving School For Your Driving Lessons:
They offered intensive courses and covered my area.

Is There Anything We Could Of Done Better: No

Please Rate Our Service 5/5: 5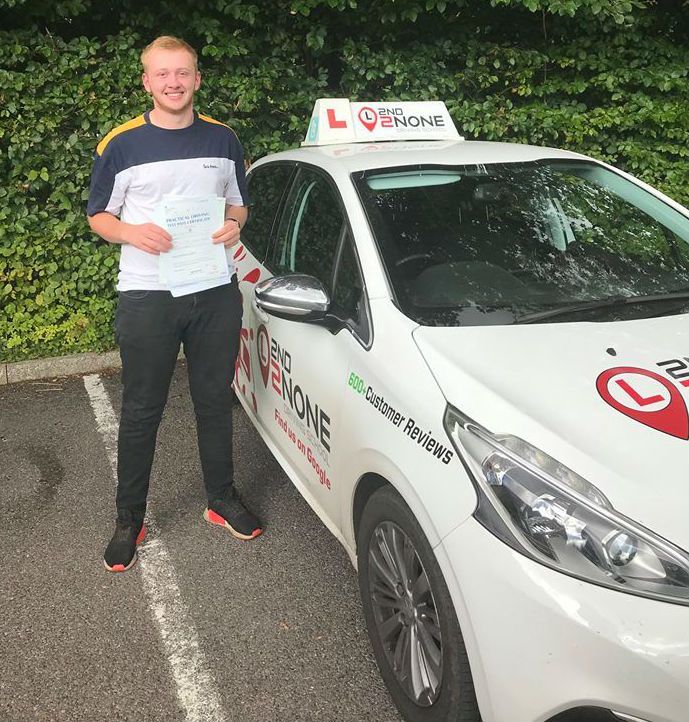 Passed first with 3 minors after a 36 hour course. James was patient throughout, made the driving enjoyable and not as stressful as first thought. Would highly recommend both James and 2nd2None

Why Did You Choose Our Driving School For Your Driving Lessons: Wanted to pass in a short space of time and had a sibling who had driven before with 2nd2None

Is There Anything We Could Of Done Better: No

Please Rate Our Service 5/5: 5