Read over 900+ Customer Reviews from our previous happy pupils and see why our team should be your first choice for driving lessons.
No Gears, No Fears, learn to drive in an automatic car and remove the need for the complicated clutch and gears. Making driving stress free.
Pass Your Test Fast with one of our intensive driving courses.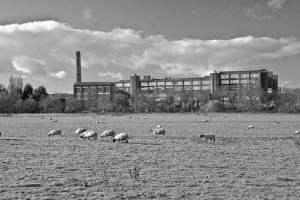 Driving Lessons Keynsham
Learn to drive in Keynsham and you can get your freedom and independence and also greatly improve your job prospects and social circles.
So Why Choose Us for your driving lessons in Keynsham?
Everyone learns in different ways, so its important to choose a driving instructor in Keynsham that will respond to your needs. Our local driving instructors in Keynsham are Steve, Gary and Andy and their aim is to deliver high quality, structured driving lessons that safely build your confidence, knowledge and understanding at a pace that is suitable for you. We also strive to make your driving lessons enjoyable while teaching you everything you need to know to not only pass your driving test first time but also to become a safe driver for life.
You local team of driving instructors will work hard to guide you through the learning to drive syllabus and keep you informed of your progress each week. While we cannot guarantee everyone will pass their driving test first time, our driving instructors aim to help you achieve this feat. A couple of weeks before your driving test you will be given the opportunity to sit a mock test which will give you a better idea of what to expect.
George Spencer
Andy was a fantastic instructor. From day 1 he was always trying to push me with challenges to make me a better driver, and with each lesson I felt that I was always progressing with driving skills to prepare me for the test. Andy always had a smile on his face and was always dedicated to teaching you to the highest of standard. Couldn't be more happier with the experience and the instructor, would recommend to anyone who is thinking about learning to drive...

Thanks again Andy 👍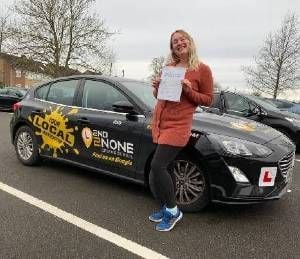 Manual Driving Lessons in Keynsham
Manual driving lessons are still very popular and will allow you to drive the greatest range of vehicles both manual and automatic once you have passed your driving test.
We have two local manual driving instructors providing driving lessons in Keynsham.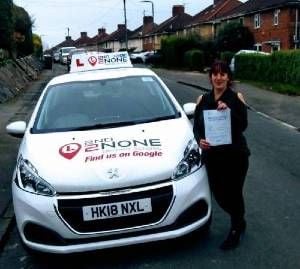 Automatic Driving Lessons
Automatic Driving Lessons in Keynsham
Take some the stress away with your driving lessons by going automatic.
Automatic driving lessons are now available in Kenysham and the surrounding areas as either weekly automatic driving lessons or as an automatic intensive driving courses.
With Automatic driving lessons there is no clutch or gears to grapple with, just simply select drive and off you go. This will make things a lot easier for you and will allow you more time to concentrate on the road ahead instead of worrying about what gear you are in.
Talitha Joy
Andy Dunn is an excellent instructor. He's personable, considerate and fair. Always having your driving needs at the forefront of his mind, Andy is always considering the learning needs of his pupils. His teaching techniques are so informative that each lesson you take will leave you feeling prepared or progressed towards the test. After a couple of different driving instructors, Andy shone above the rest, I could try to convince you why but if you book with him you'll understand. Couldn't be happier with my experience learning from him. THANK YOU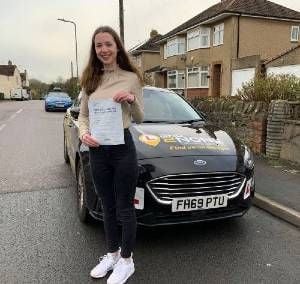 Intensive Driving Courses
Intensive Driving Courses in Keynsham
Are you in a hurry to pass your driving test?
If you are, then why not consider one of our Intensive Driving Courses in Keynsham. Intensive Driving Courses or Crash Courses as they are sometimes called, can be a great way of learning to drive and passing your driving test in record time.
Our intensive driving courses run Monday to Friday normally between 9am and 4pm and your driving test will be booked for the finl day of your intensive driving course.
Learning to drive this way will save you months of lessons and in doing so will mean you also need a lot less hours to reach the driving test standard, in turn this can save you a lot of money over normal weekly driving lessons.
Please contact our customer services for more details on the next available intensive driving course in Keynsham.
Cathy Cluett
Thank you 2nd2none for helping my daughter Erin pass her test first time today.😁
Garry is an amazing instructor and can't recommend him enough. Thank you Garry !
Call Driving Lessons Keynsham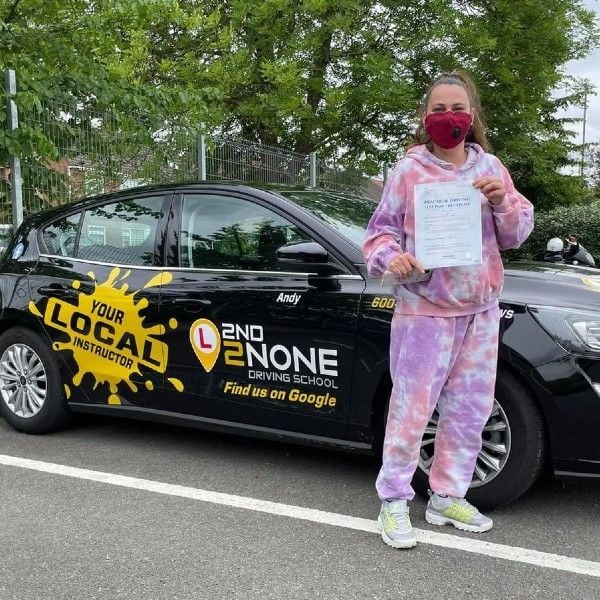 Maggie Parker
If you ever need a driving instructor ask for andy passed my driving test today he is honest patient and he never just takes your money he cancelled some of my lessons because I didn't need them thank you Andy can't recommend 2nd2none enough if you ever need lesson pick this company and if possible ask for andy thank you again Andy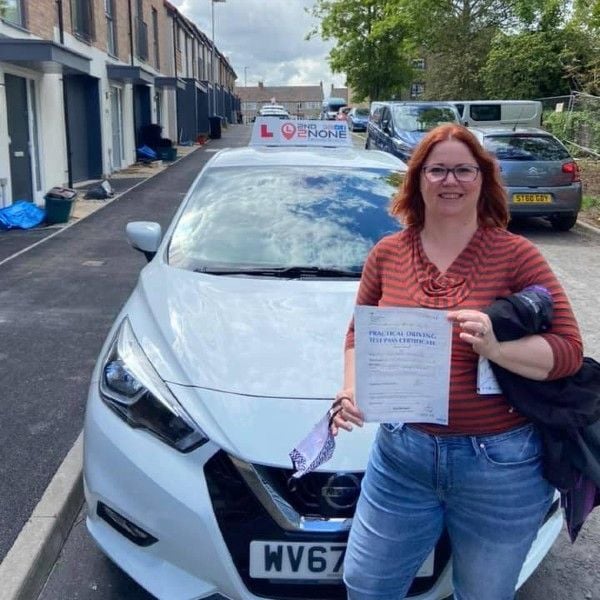 Nicola Mossbrucker
I fully recommend Nick if you need an instructor. I am an experienced international driver who needed help unlearning old bad habits and understanding the U.K. way. I took the 3 day intensive course before my practical. Nick was patient but also direct in addressing the areas I needed to improve. He reassured me along the way. I passed my test on the first try. Thanks!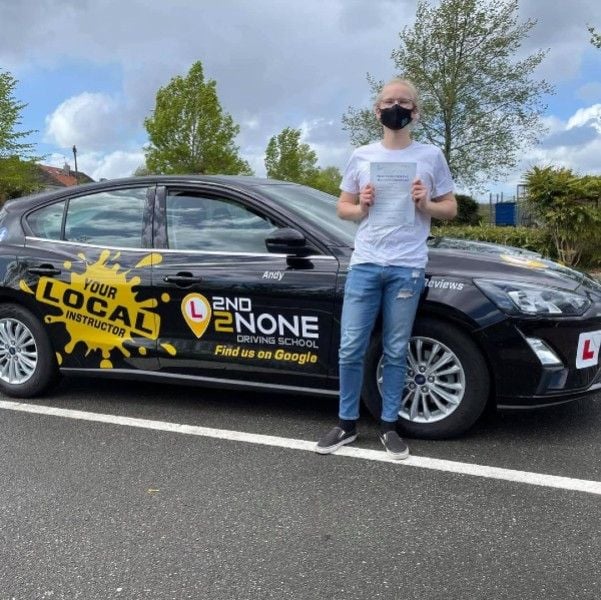 Adam Selman
Would absolutely recommend Andy Dunn. He's an incredible teacher who was patient, understanding and went above and beyond to make sure I got a test as soon as possible. Highly recommend to absolutely anyone who's looking to learn.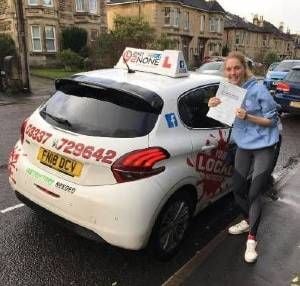 Olivia Mcaleer
I passed my driving test first time. I couldn't have done it without my instructor Nicky who gave me confidence to drive from the very start as well as giving informative structured lessons.
It was very easy to book lessons and the times were flexible.
I would definitely recommend this driving school.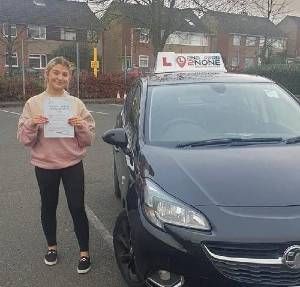 Milly Dando
A massive congratulations to Milly Dando from Bristol on passing her driving test today 31/12/19 at Bristol Kingswood test centre on the first attempt with only 4 minor faults, completing a perfect park on the right.

All the best from your driving instructor Steve Elliott and the rest of the team here at 2nd2None Driving School.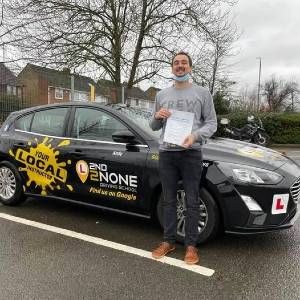 Jake Neil
Andy Dunn is an exceptional instructor, passed first time thanks to his brilliant lessons. Couldn't recommend him highly enough