Driving Lessons Launceston
Local Driving Instructors delivering Automatic Driving Lessons
Driving Lessons Launceston
Living in Launceston a driving licence can make all the difference allowing you to access the outside world and can seriously help you improve both your social life and your job prospects.
We know you want to pass your driving test yesterday and driving lessons Launceston aim is to help you reach the driving test standard as quickly as possible while also helping you gain the driving experience needed to keep you safe on the roads.
All your driving lessons will be structured to make the most of your time, we dont want you to just be driving aimlessly around the busy roads of Cornwall without any sence of direction of what you are trying to achieve. At the same time we dont want you sat on the side of the road for hours at a time talking theory. We promise to first tell you what you need to know and then get you moving as soon as possible to get you the most practise at the chosen lessons subject.
All your driving lessons will be interactive and are designed to keep you involved and engaged in the learning process. Remember your driving lessons in Launceston should be relaxed and enjoyable and you will be expected to progress at your own rate as no two people will ever learn in the same way.
Have a read of over 800 Customer Reviews here on this website to see why we should be your No1 choice for driving lessons in Launceston Cornwall.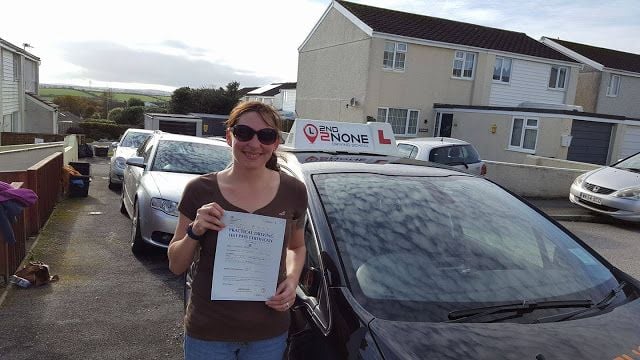 Intensive Driving Courses Launceston
Intensive Courses Now Available in Both Manual and Automatic Cars
As well as weekly driving lessons we are also able to provide you with an Intensive Driving Course in Launceston and across Cornwall. These are sometimes known as crash courses in driving and are usual run Monday to Friday for a full week with the driving test on the final day. So if you need to get your driving licence fast for a job offer or if you just dont have the time to learn over a longer period with weekly driving lessons.
Before we can book your practical driving test for you you will need to have passed your theory test.
These courses are not suited to everyone and they can be a big strain on you as there is a lot to learn in order to reach the driving test standard.
The Intensive Courses are best suited to someone that has already taken previous driving lessons although we can cater for complete beginners with longer driving courses to suit.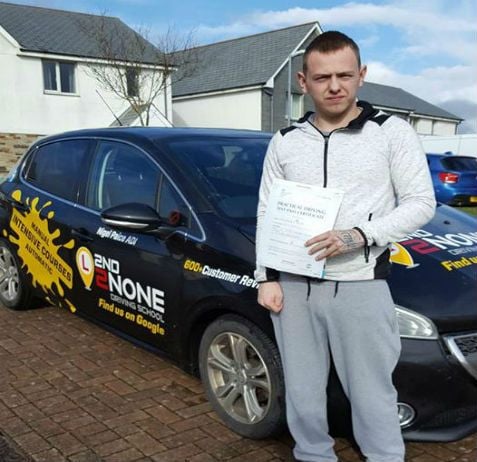 Automatic Driving Lessons Launceston
Launceston Automatic driving lessons can be ideal for anyone who struggles with changing gear, who finds driving a very complex task (even after a fair few lessons, when for most of us the whole clutch-gear-biting point thing has switched to autopilot mode)
Driving an automatic car has definite benefits too. The car changes gear for you at the appropriate time, so you'll rarely over-rev an automatic car; and although your fuel consumption may be slightly less economical than a manual car, overall it can make a worthwhile difference in the level of effort required when driving on longer journeys.
It also makes driving a lot less stressful as all you need to do is control the brake and the accelerator which give you so much more time to think about the road and other road users and not thinking about your clutch and gears. We often find this can also lead to you needing less overall driving lessons as you will pick up driving a lot quicker which can save you both time and money.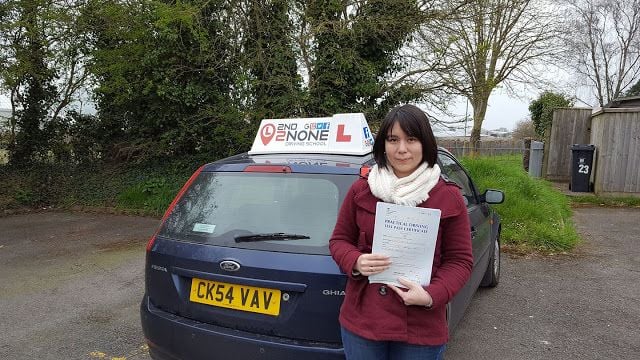 Under 17's Driving Lessons in Cornwall
As well as on the road driving lessons for those of you 17+, we are also able to offer you Under 17s driving lessons at Stithians Showground near Truro. Each session will be one to one with a qualified driving instructor and are available to anyone aged 12+ that meet the minimum height of 4ft 8ins.
The Under 17s driving lessons are ran every other month and all sessions need to be booked in advance online or by calling 0333 7729642 BOOK UNDER 17's DRIVING LESSONS HERE ONLINE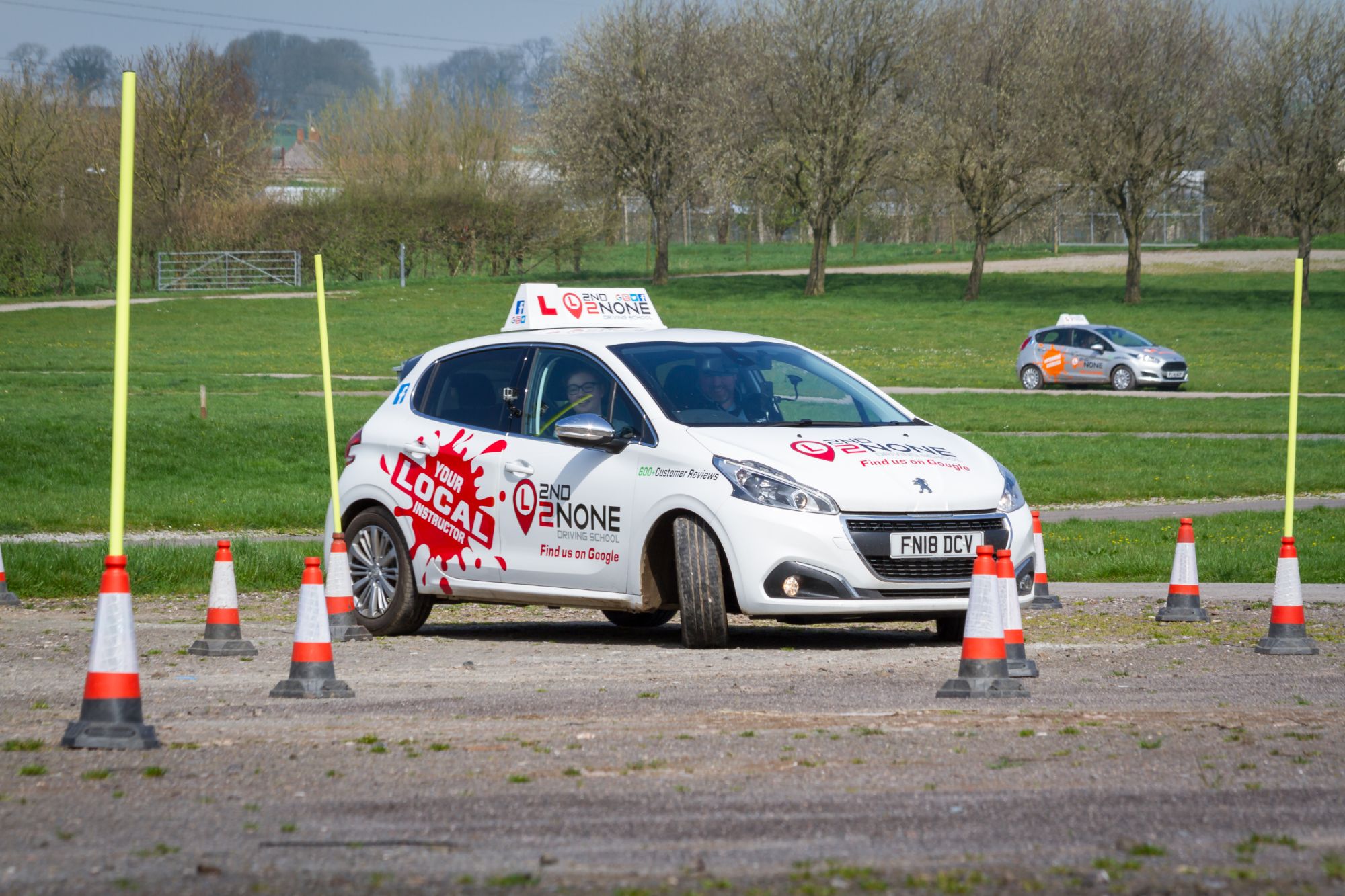 Just passed my test with 4 minors. Couldn't have done it without the help of my mentor James. He is a fab instructor, his lessons are good fun and structured and he is always supportive, even when I feel unsure. He is always reliable, on time and honest, and he always sets a clear aim at the start of each lesson you know you are improving each time. Thank you James!!
So All Driving Instructors in Launceston are the same, But are they?
It comes as no big surprise that most people you ask think that all driving instructors in Launceston are the same and they will all treat you in the same way!
But did you know that 30% of learner drivers change their driving instructor before ever making an attempt at a driving test. That's a wopping 234,000 people every year that change their driving instructor.
Why do so many people change their driving instructor you may ask if we are simply all the same! Plus on top of this only 44% of pupils pass their driving test first time.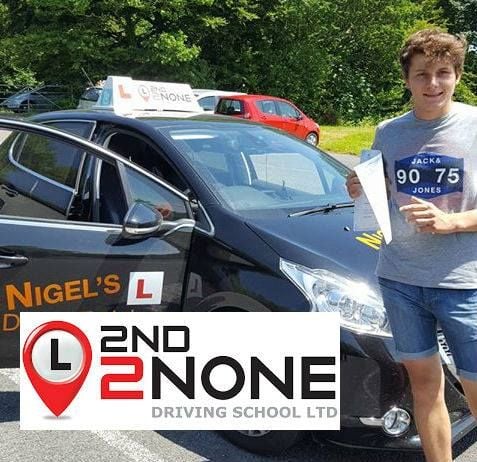 So what should you be looking for when choosing the right driving instructor in Launceston?
So what is it that you are looking for in a driving instructor in launceston. Do you want a driving instructor that will explain everything clearly, that will give you the training and help you to pass your driving test first time with the least amount of driving lessons but still be taught everything you need to make you a great and safe driver for life.
Choosing the wrong driving instructor for your driving lessons in Launceston could mean you end up spending a lot of time sitting by the side of the road or just driving around the local roads with no objective or structure to your driving lessons and not really teaching you much at all, let alone what you need to pass your driving test and this can lead to a lot higher cost of your driving lessons.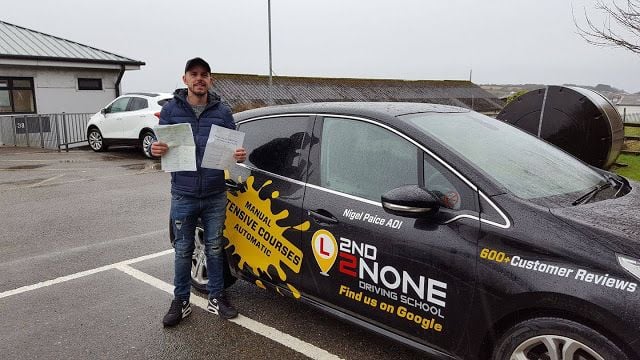 Cheap deals sound great, But are they anygood?
So how do you know if you have found the right driving instructor in Launceston? Do you go for the ultra cheap deal that sounds really good and wont cost you much but the driving instructor or driving school doesn't have any customer reviews and probably has a poor pass rate.
With these driving instructors you don't really know what you are getting until it is too late and it can actually end up costing you a lot more money due to the extra time and lessons needed to reach the driving test standard.
Your best and safest option would be to choose a driving instructor based on the quality of lessons in which if done right, can actually mean you need less hours than if you chose the driving instructor with the cheaper deal and in turn save you a lot of otherwise wasted money and time.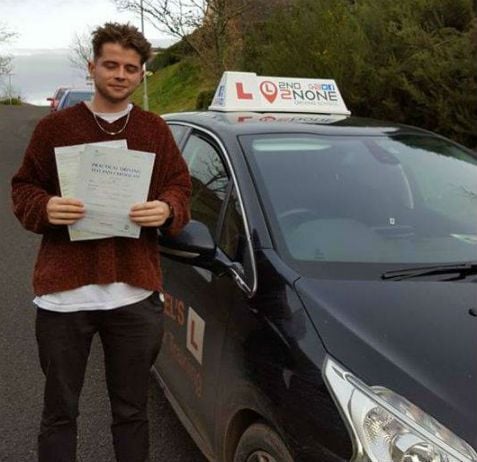 Giving you a better learning experience
All our driving instructors in Launceston will set you achievable aims and goals at the start of each driving lesson and will then get you on the road driving. We do not make you spend unnecessary hours sat at the side of the road watching other learners drive by, or ask you to just drive around the roads of Devon aimlessly and in the process not really learning anything of great importance.
Our aim is simple! To give you the exact structored driver training you need to pass your driving test 1st time as quickly and cheaply as possible while also making you a safe and considerate driver for life and that is why we are trusted by over 600 customers each week to deliver their driving lessons across Devon and Cornwall and help them pass their driving test.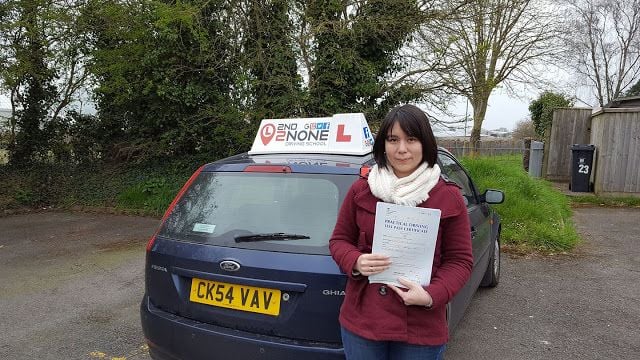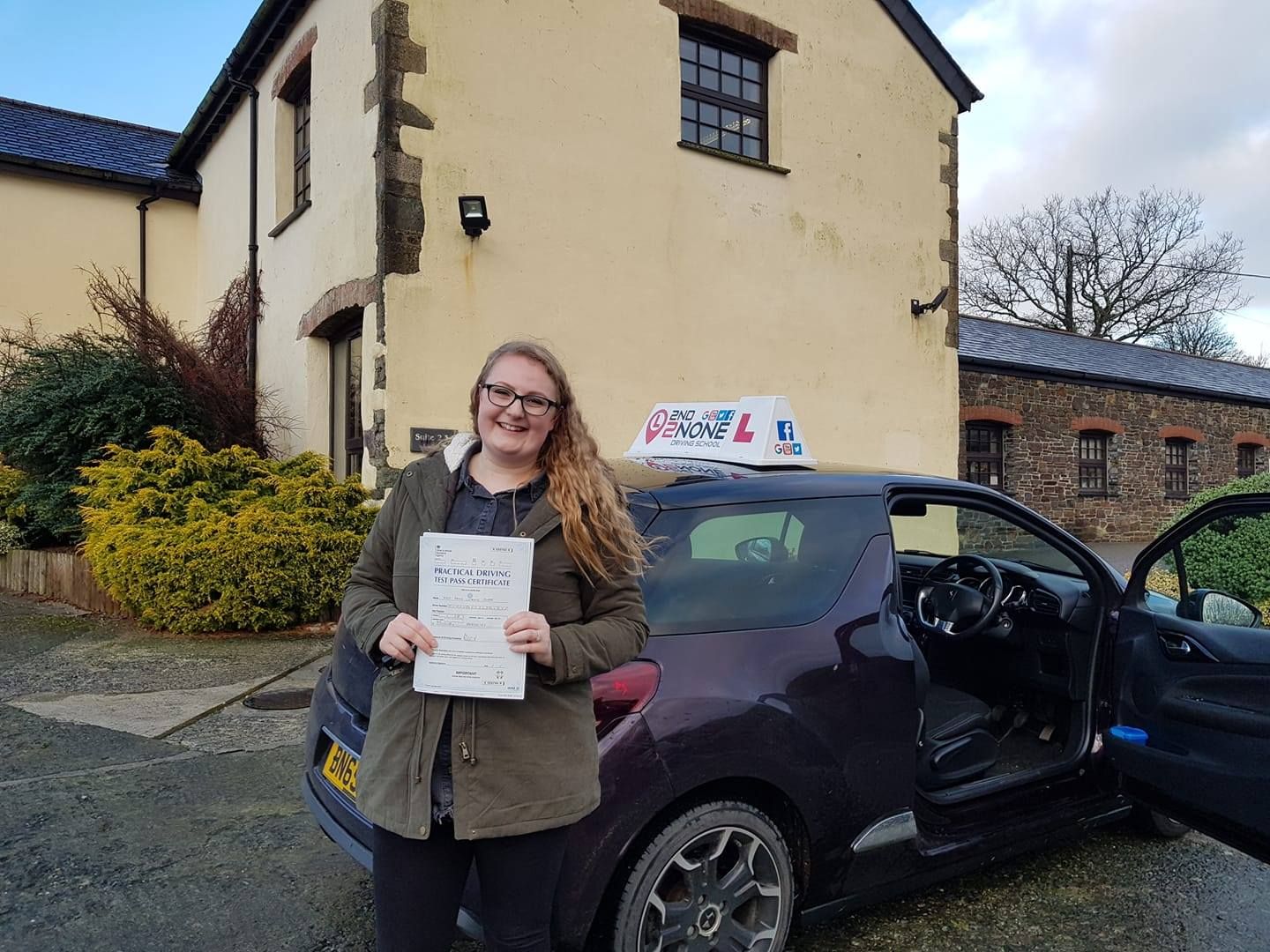 Congratulations to Katie Jones from North Tamerton, for passing her driving test FIRST time today 05/12/2018 at Launceston DTC.
Well done and safe driving from your Driving Instructor Nigel Paice and all at 2nd2None Driving School.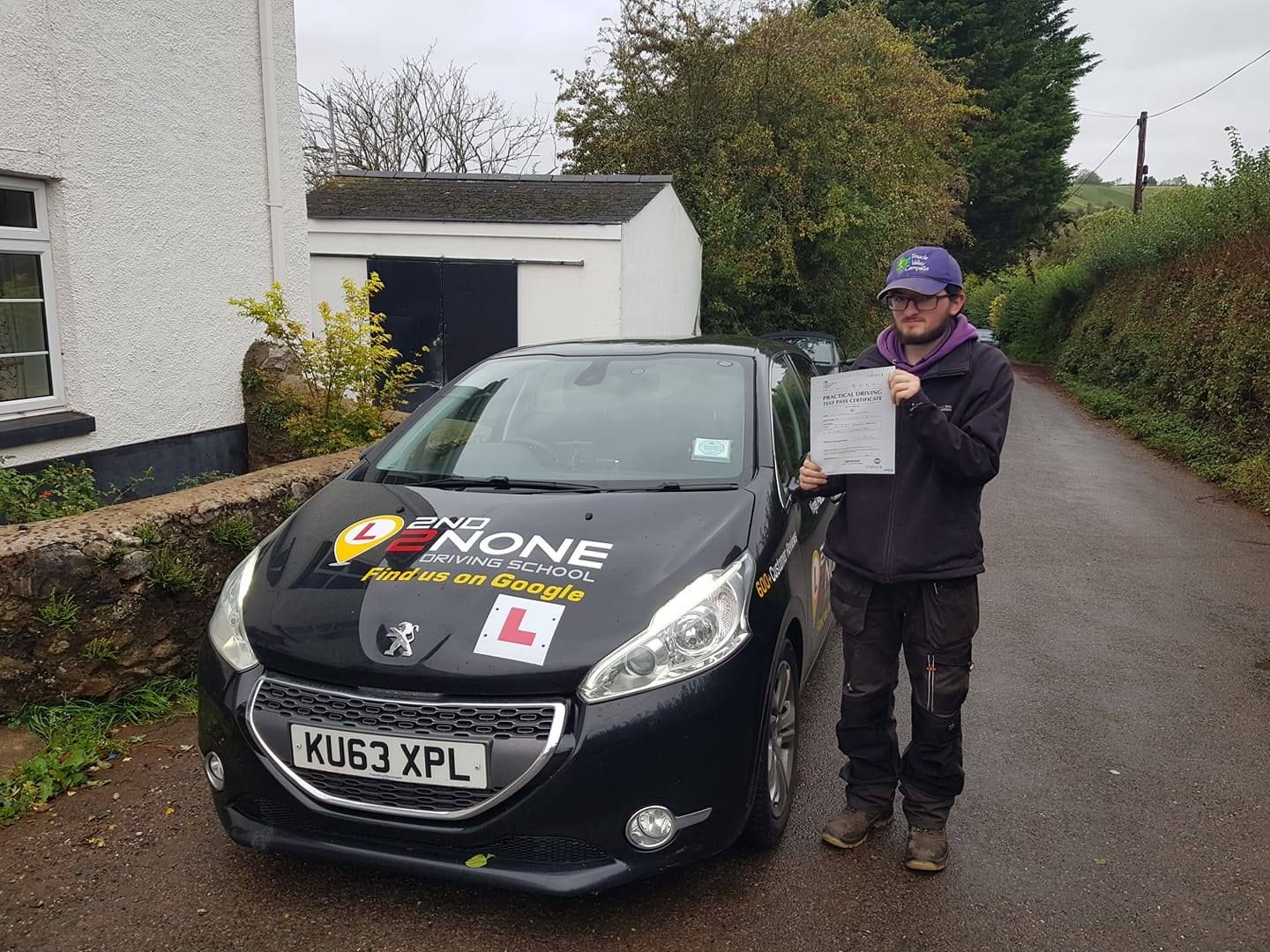 Huge well done to Cameron Stockman who passed his driving test today12/10/18 at Newton Abbott test centre with just 1 driving fault.

Keep safe from your driving instructor Nigel Paice and all the team here at 2nd2None Driving School.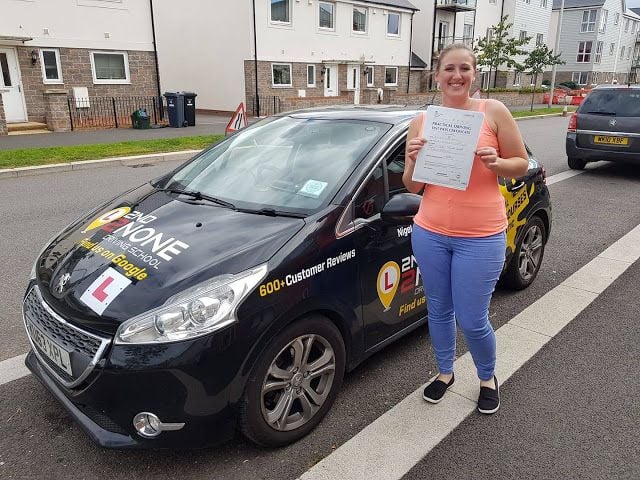 Congratulation to Sarah Johnson for passing her driving test today 14/09/18 at Exeter driving test centre on her 1st attempt, after completing a 30 hour intensive driving course.

All the best and Drive Carefully from your driving instructor Nigel Paice and all the team here at 2nd2None Driving School.