You only learn to drive once, so its important that you choose the right driving instructor to get you through your driving test.
Driving lessons Portland aim to make your driving lessons both informative and fun and we will teach you everything you need to pass your driving test and become a safe driver for life.
As no two people ever learn the same way, we will tailor your driving lessons to your individual needs and experience. Our driving instructors in Portland will make you feel relaxed and at no point will they raise their voice or do anything to make you feel uncomfortable.
Have a read of Over 800 Customer Reviews and see for yourself what other customers have experienced while learning to drive with us.
Please feel free to call us with any questions you may have.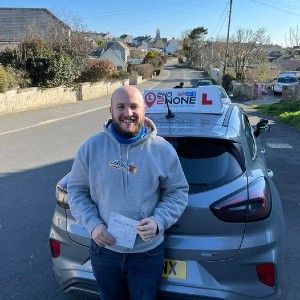 Intensive Driving Courses Portland
We are also able to offer you a one week intensive driving course in Portland and Weymouth. These are sometimes also referred to as Crash Courses and these intensive courses can be an ideal way for you to reach the driving test standard sooner and be ready to take your driving test at an earlier date than you would with conventional weekly driving lessons.
This can be a perfect way to learn to drive if you need your driving licence fast as maybe a new job offer depends on it or you are simply too busy for weekly driving lessons.
By having your driving lessons close together, it can also mean you need less hours of driving overall to reach the driving test standard and so in turn an intensive driving course can save you money on the cost of learning to drive.You will need to have passed your theory test before we can book your practical driving test and we prefer to book your practical driving test for the last day of your intensive driving course as this proves to be better for you than having to wait for the driving test.