Local Driving Instructor Nigel Paice provides automatic driving lessons as well as automatic Intensive driving courses in Bude and the surrounding areas.
Call our customer services on
Automatic Driving Lessons in Bude
Get your Freedom and Independence with our automatic driving lessons in Bude Cornwall
Learning to drive is something you only do once, so its important that you choose the right driving school or the right driving instructor for your driving lessons in Bude to get you through your driving test 1st time.
Not all driving instructors in Bude are the same, and making the wrong choice can seriously cost you a lot of money and possibly put you off driving forever.
Did you know nationally around 30% of learner drivers change their driving instructor each year thats a staggering 234'000 people that change their drivbing instructor before ever taking a driving test. Dont become one of these statistics, make sure you thoroughly research the best driving school in Bude for you.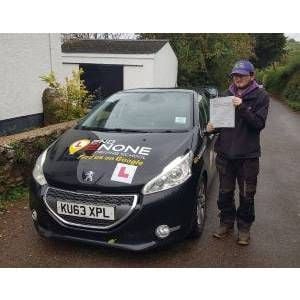 When choosing a driving school for your driving lessons in Bude you should first check out their customer reviews, if they dont have any then this should ring alarm bells with you because in todays world the customer and their review are everything and what make us one of the most popular driving schools in Newquay.
Have a read of over 800 Customer Reviews for our driving school. And last year we managed to rack up 302 driving test passes which is more than five driving test passes each week, many of them being local pupils from Bude and from across North Cornwall.
You should also be able to see social proof of driving test passes, have a look at our facebook feed for the latst driving test passes, you may even see someone you know as we have had quite a few driving test passes from the Bude area.
Automatic Driving lessons Bude is able to provide both weekly Automatic driving lessons as well as Automatic Intensive driving courses in Bude and the surrounding area for those of you that want to pass your driving test fast.
Automatic Driving Lessons Bude
Bude Automatic driving lessons can be ideal for anyone who struggles with changing gear, who finds driving a very complex task (even after a fair few lessons, when for most of us the whole clutch-gear-biting point thing has switched to autopilot mode)
It also makes learning to drive and once you pass your driving test, driving itself a lot less stressful as all you need to do is control the brake and the accelerator which give you so much more time to think about the road and other road users and not thinking about your clutch and gears. We often find this can also lead to you needing less overall driving lessons as you will pick up driving a lot quicker which can save you both time and money.
Automatic driving lessons may also be available as an intensive driving course in Bude.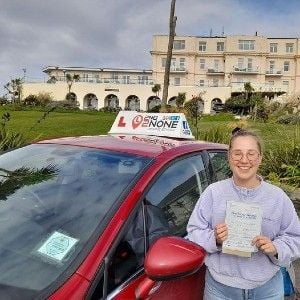 Manual Driving Lessons Bude
Unfortunately at this time we can only provide Automatic Driving Lessons in Bude
Most people in Bude learn to drive with manual lessons and we recommend that your lesson should be of a two hour duration. Two hour driving lessons will greatly improves the speed you learn to drive and reach the test standard.
This in turn can help you save money as you will need overall less hours to be ready for your driving test. Our local driving instructor Nigel Paice provides manual driving lessons in Bude and the surrounding areas.
We even have a discounted intro deal for new learners to get you started with your driving lessons in Bude.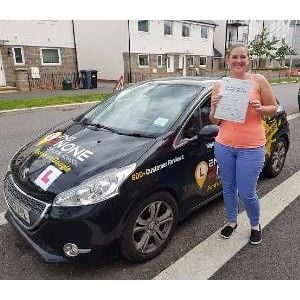 Intensive Driving Courses Bude
Our Automatic Intensive Driving Course or as they are sometimes known as Crash Courses can be ideal if you are in a hurry to pass your driving test or if you dont have the time to spare for weekly driving lessons.
All Intensive driving courses will need to be booked in advance and you will need to have passed your driving Theory Test first.
We have intensive one week courses to suit everyone, 12, 18, 24, 30, 36, 42 hours courses are available. We can even spread your intensive driving course over two weeks with a half days training if you prefer to do it this way.
Available as Automatic Driving Courses Only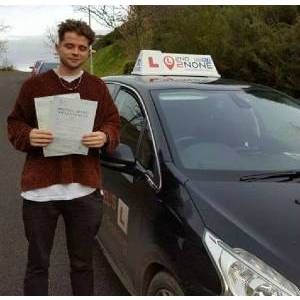 I did a three day course with James and I was really nervous on the road. James is patient and reassuring, and has a good way of explaining manoeuvres. I would definitely recommend this company as I passed first time, despite being nervous. Thanks James!

I chose 2nd2none because of all the good reviews.