Driving Lessons Shepton Mallet
If your looking for a local friendly and patient driving instructor in Shepton Mallet then you are in the right place.
Your local driving instructor is Richard Fensham and he provides manual weekly driving lessons in Shepton Mallet and covers the Yeovil test centre.
As a driving school we have an amazing collection of over 700 customer reviews right here on this website for you to read and in 2019 our team of driving instructors helped 501 people to get their freedom and independence of a full driving licence.
As well as weekly driving lessons, our team are also able to offer you Intensive Driving Courses or as they are sometimes known, Crash Courses in the choice of both manual and automatic cars and are able to cover several driving test centres including Yeovil, Bristol, Trowbridge, Taunton and further afield if required,
To book either weekly driving lessons with Richard or an intensive driving course with another member of the team, please use the contact buttons below.
HGV C+E driver training as well as C1 ambulance training is available from our North Dorset offices based in Shaftesbury SP7 9QJ
We can provide complete training for car to C+E and can take care of your medical and theory exams as well.
Please call us for a quote on 0333 7729642
We also provide HGV tractor unit driving experience days at the Royal Bath & West Showground every other month, only requirement is that you have a full car driving licence.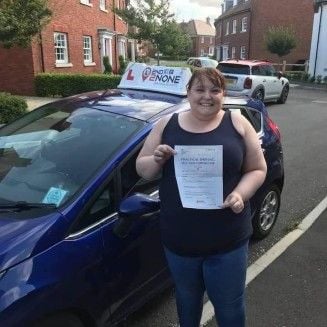 Congratulations to Rebecca Cottrell from Yeovil who passed her practical test in Yeovil 9/8/2021 today under a lot of pressure because we had to change cars at the last! It's been a very long road but we got there!!
Safe driving from your driving instructor Richard Fensham and the rest of the team here at 2nd2None Driving School.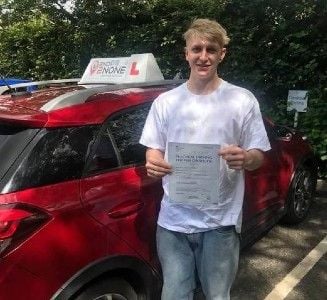 Congratulations to Myles Yeandle from Bruton who passed his practical driving test today 9/7/2021 first time with 2dfs!
Good job & safe driving from your Driving Instructor Richard Fensham & all the team at 2nd2None Driving School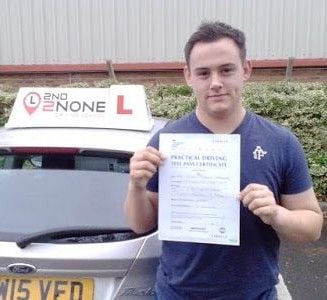 Thank you Rob and 2nd2none! I've just passed my driving test first time and completed my 1week intensive course with Rob. It has been great, At first I was kindly welcomed into the car and felt that I was in safe hands while learning to drive. Throughout the whole week Rob showed me everything of how to drive the car and I probably had visited every road and roundabout in Weston. I couldn't of asked for a better Instructor really!
Local Driving Lessons Shepton Mallet
What will you be doing once you get on the road with a full driving licence?
We dont just sell driving lessons, we sell you freedom and independence as well. Make one of the biggest changes in your life by booking your driving lessons today.
But first, read on below to see why choosing the right driving instructor is so important and what a difference it can make both to the time it takes you to pass your driving test but also how much it will cost you.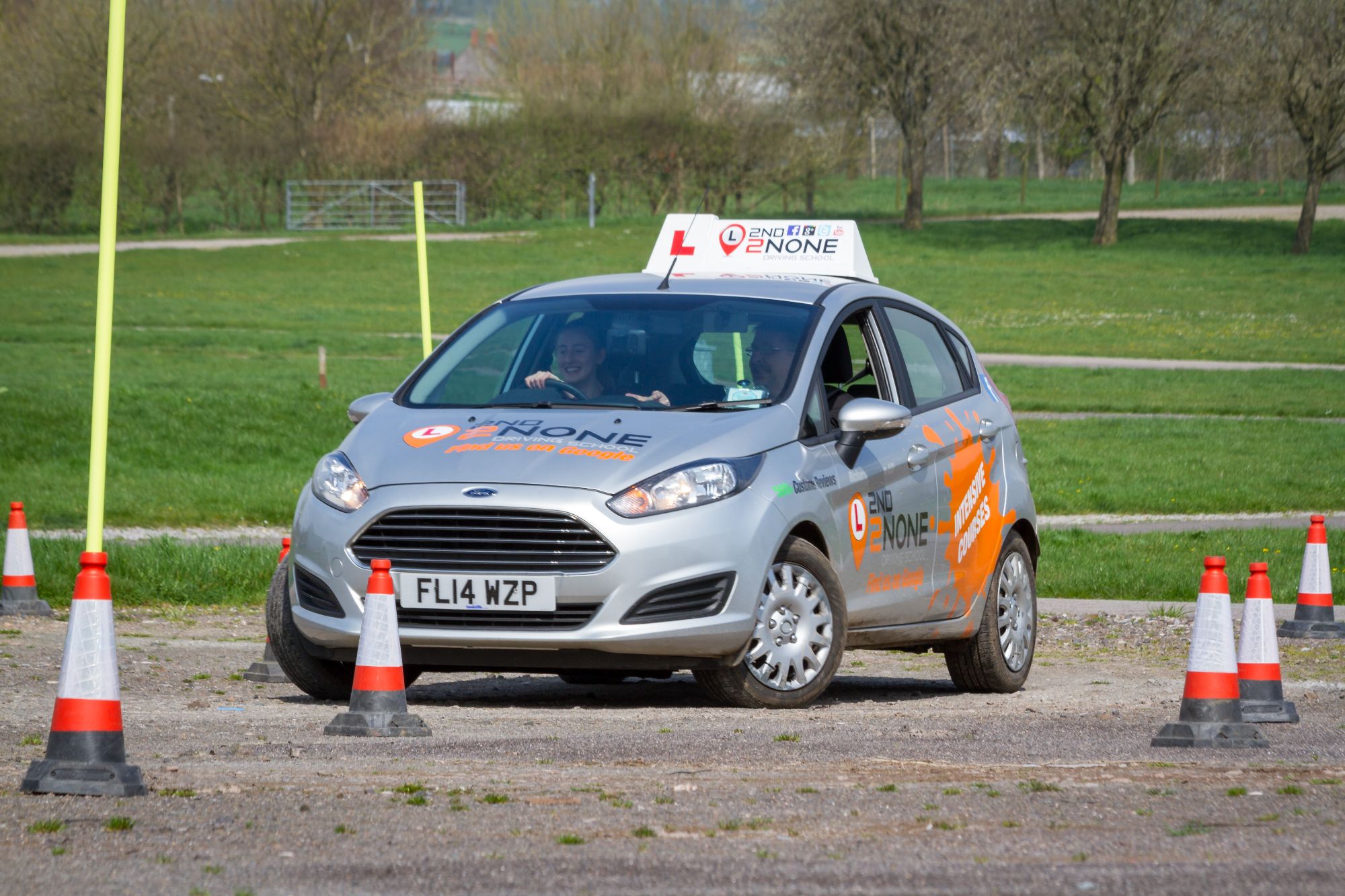 Its not surprising that most people think that all driving instructors in Shepton Mallet are the same, But did you know that 30% of learner drivers change their driving instructor before ever taking a driving test.
Simply put we are not all the same and your choice of driving instructor for your driving lessons can make a huge difference both to your progress and to the cost of learning to drive. Choosing the wrong driving instructor has also been known to put some people off learning to drive altogether.
So what makes us different from the average driving instructor in Shepton Mallet?
Firstly all our driving instructors are full trained which unfortunatily isnt always the case. Each of our driving instructors regularly update their teaching skills through driving instuctor work shops so we always know the best methods for getting the results you want.
Each of your driving lessons with us will follow a strict lesson sylabus and at the beginning of each driving lesson your driving instructor will recap with you your previous lesson and set an aim for the current driving lesson, there will be no just driving around Shepton Mallet wasting your time.
As a driving school we demand high pass results from our driving instructors and it is our goal to deliver very high standards of driving tuition that get you through your driving test on your 1st attempt with the least cost to yourselves, while also making you a safe and considerate driver for life that is able to cope with any situation the road may throw at you.
To start your journey in life book your driving lessons in Shepton Mallet today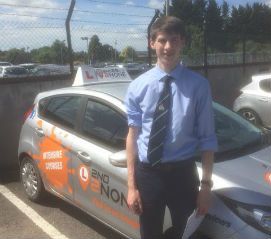 Your Local Driving Instructor In Shepton Mallet
Your local driving instructor is Richard Fensham, Richard did his driving instructor training with 2nd2None Driving School back 2016 and has been happily teach pupils in Shepton Mallet ever since.
Richard has helped hundreds of pupils pass their driving test over the years and has some great reviews from happy customers right here on this website.
Manual Driving Lessons Shepton Mallet
With our weekly driving lessons, our driving instructors will be happy to give you regular times or different times and days each week to suite your availability. You will be able to start your driving lessons from home, work, school or college as long as it is pre arranged with your instructor before hand. We can offer you two hour driving lessons which will reduce your learning time and your cost of learning to drive. At this time im sorry to say we do not offer Automatic driving lessons in Shaftesbury.
We are happy to take pupils to Yeovil, Bristol, Trowbridge or Westbury driving test centres or even further afield if required.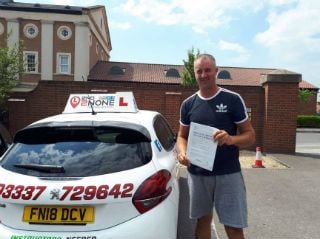 Automatic Driving Lessons Shepton Mallet
Automatic Driving Lessons now available in Shepton Mallet and the surrounding area as weekly intensive driving courses only.
Take it easy with our intensive driving courses.
Please call us on 0333 7729642 for more details.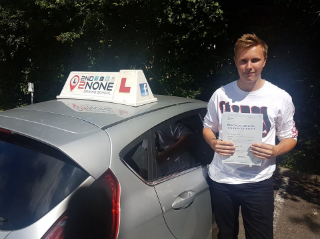 One Week Intensive Driving Courses Shepton Mallet / Crash Courses
One week driving courses are ideal if you are in a hurry to pass your driving test or you dont have the time to spare for weekly driving lessons due to school or work commitments. All Intensive driving courses will need to be booked in advance and you will need to have passed your driving Theory Test first.
We offer Intensive driving courses from 12 hours to 42 hours so there is a driving course to suit all levels of driving experience. Once you have passed your theory test give our office a call on 01747 440500 to check the dates for the next available test date and then we can get your one week intensive driving course booked in. Please take note there can be upto 8 weeks wait for a driving test at all test centre at certain times of the year.
One Week Intensive Driving Courses are now available as both Manual and Automatic Lessons.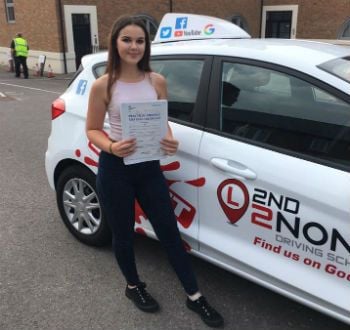 PRE-17's Driving Lessons Shepton Mallet (12+)
If you are eager to learn to drive but you havent turned 17 yet then you may be interested in our Under 17 Driving Lessons that are held once a month at Henstridge Airfield or The Royal Bath & West Showground.
These under 17 driving sessions have proved very popular and are a great way of getting a head start with your driving and have also been proven to help reduce road traffic accidents among 17 year old drivers that first attended under 17 driving sessions such as ours.
The Under 17's driving sessions are open to anyone aged 12+ that meet our minimum height of 4ft 8ins and are all one to one with qualified driving instructors using dual controlled cars.
Please see our under 17s driving lesson pages for more details on both these events.