Driving Lessons Glastonbury
Here at 2nd2None Driving School you dont just get driving lessons, You also get your freedom and independence that a full driving licence can bring. Being able to drive can make the biggest changes to your life both work wise and social. Think, no more waiting for the bus on a cold and wet morning, or begging for a lift from your friends and family, being able to drive means you can pretty much do what you want and more importantly when you want.
Its tough looking for the right driving instructor or driving school in Glastonbury Somerset with so many to choose from how do you know which driving school is the right one for you and your needs. Shockingly most people think that all driving instructors are the same but did you know that an average 30% of learner drivers change their driving instructor before ever taking a driving test.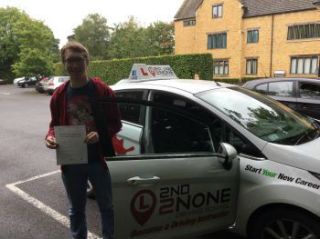 Put it another way, thats a staggering 234'000 people every year that change their driving instructor. So firstly this should tell you that we are not all the same, in fact there are some very big differences between driving schools and different driving instructors in Glastonbury, So choose wisely as the choice you make can make a very real difference to the time and amount you pay to get your full driving licence and your freedom.
So what can you expect with your driving lesson in Glastonbury?
Firstly professionalism from your driving instructor, and our office staff that have been trained to assess your needs and offer you the best package to get you on the road in the shortest of time. Maybe you require regular weekly driving lessons spread out over a few months and this is the way most people learn to drive. And if you wanted to pass your driving test even faster we can provide you with one of our tailor made intensive driving courses in Glastonbury and Street with one of our specialist intensive course driving instructors.
Whatever your requirements im positive our team can help.
From your very first driving lesson with your driving instructor, you will be driving the car. We dont want to spend hours of your time sitting at the side of the road explaining everything from a text book in great detail, of course we will tell you what you need to know to make your driving lesson a progressive successful one but thats it. No Time Wasting.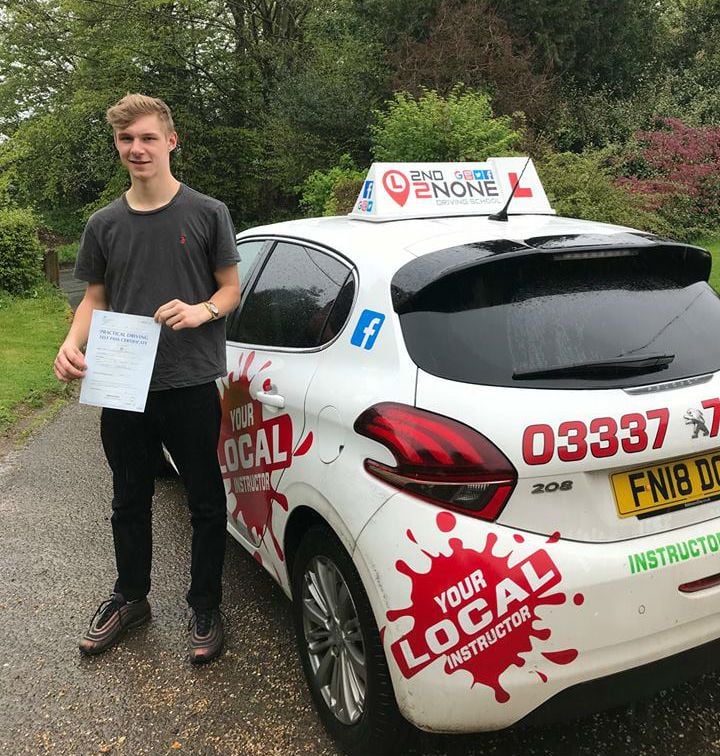 Each of your driving lessons will have a clear aim and achievable goals set for you at the start of your lesson by your driving instructor. So no just driving around Glastonbury & Street aimlessly, which would not only waist your time but also your money like some driving schools might unintentionally be doing. At the end of each driving lesson your instructor will give you feedback on your progress and set your agenda for your next driving lesson.
We aim to get you through your driving test as soon as possible with the least cost to yourself while also making sure you have all the skills necessary to become a safe driver for life.
So you can see what we are really like, we have over 700 Customer Reviews that have been left by previous pupils so you can have a read and see what they have thought about their driving lessons with our driving instructors.
All of our pupils are also given full access to Theory Test Pro through our website so you can save money on your Theory books and get the Theory Test done and out of the way as soon as possible.
Hollie George
Passed my test second time today! Thanks Chris for being patient and encouraging the entire time, never thought I'd be able to pass before taking lessons with 2nd2none :)
Lotti Parfitt
Passed my test today in Yeovil. Huge thanks to Richard for being very patient and a very good instructor. I also found the Under 17 sessions helpful in preparing me for driving as soon as I turned 17.
Leanne Pearce
Was with a driving instructor for nearly a year but didn't seem to be getting anywhere, so gave up for a year. I decided to try 2nd2none, had about 20 hours of lessons and past my test first time. Would highly recommend. Thank you for all your help Chris Jennings :)
One Week Intensive Driving Courses Glastonbury
Why wait months to pass your driving test when you can do it all in just one week with an intensive driving course. Our specialist intensive driving instructors will teach you everything you need to know and help you pass your driving test in just one week.
We can cater for pupils at any level from complete beginners to the more experienced learner driver. To find out more please take a look at our One Week Intensive Courses in Glastonbury & Street page from the menu above.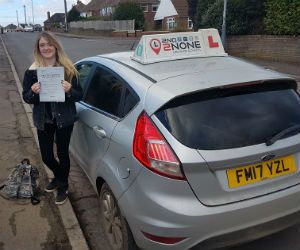 Under 17's Driving Lessons
As well as driving lessons for 17+ in Glastonbury and Street we also run regular under 17s driving lessons at Henstridge Airfield and the Royal Bath and West Showground. Sessions are available for anyone aged 12+ as long as they meet the minimum height of 4ft'8.
Under 17s are very popular with events now selling out very quickly. Please give our office a call if you would like to know more or you can visit the under 17s driving lesson page on this website.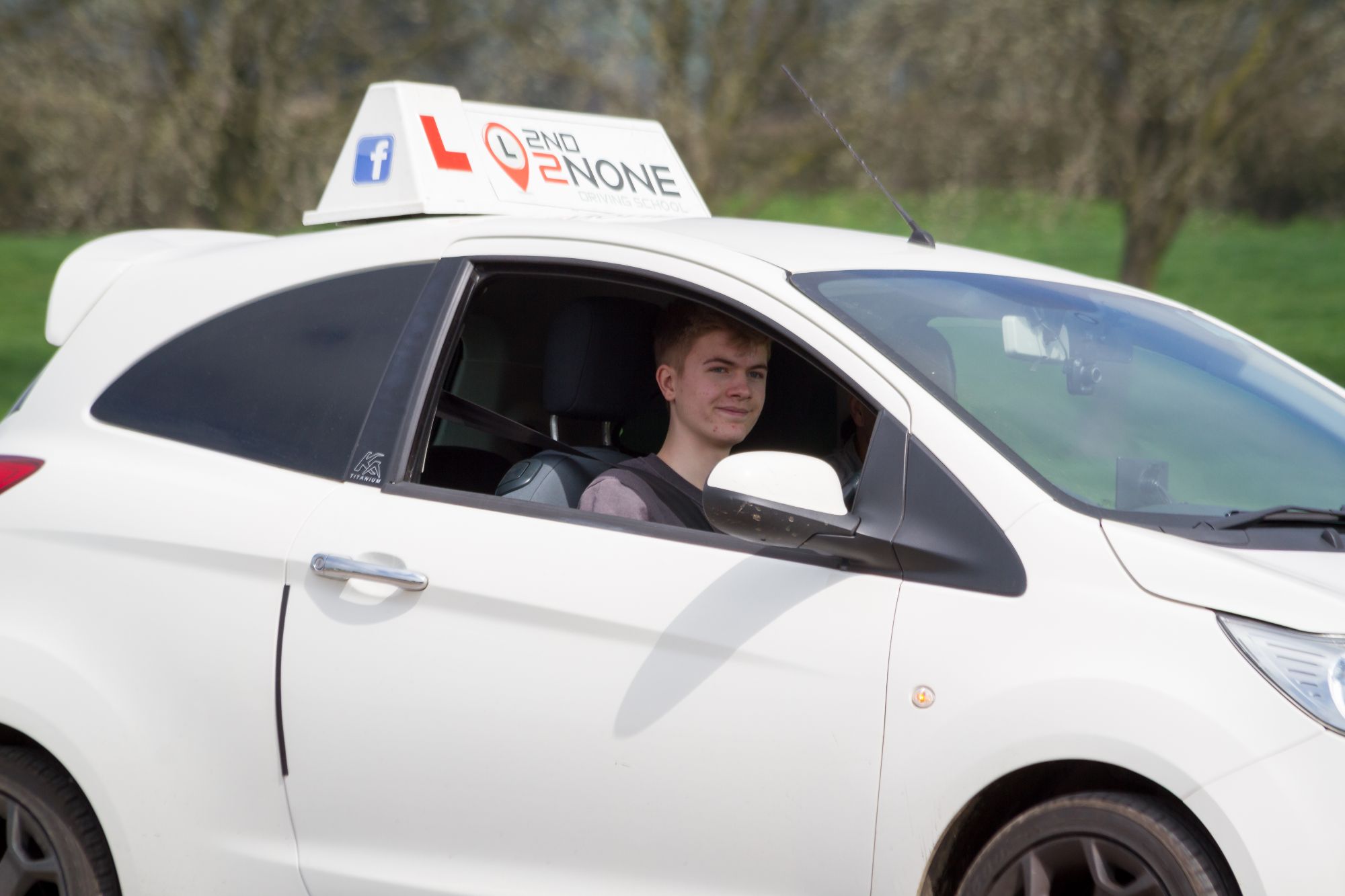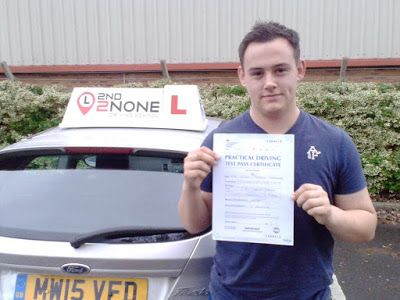 Ewan Treble-Westlake. Street Somerset
Thank you Rob and 2nd2none! I've just passed my driving test first time and completed my 1week intensive course with Rob. It has been great, At first I was kindly welcomed into the car and felt that I was in safe hands while learning to drive. Throughout the whole week Rob showed me everything of how to drive the car and I probably had visited every road and roundabout in Weston. I couldn't of asked for a better Instructor really!
Amber Norton-Ashley. Street Somerset
A big Congratulations to Amber Norton-Ashley from Street who passed her driving test in Yeovil on Saturday 24/10/15 after completing an Intensive driving course with her driving instructor Robert Sturman.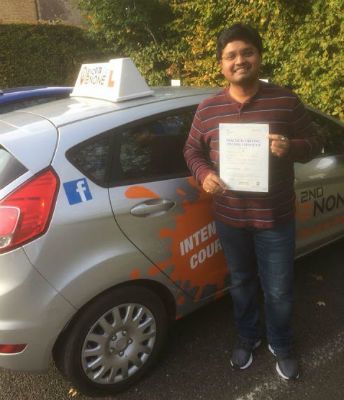 Congratulations to Sourav from Glastonbury on passing his test FIRST time today 01/11/17 in Yeovil.
Well done Sourav and safe driving for the future from your driving instructor Richard Fensham & all the team here at 2nd2None Driving School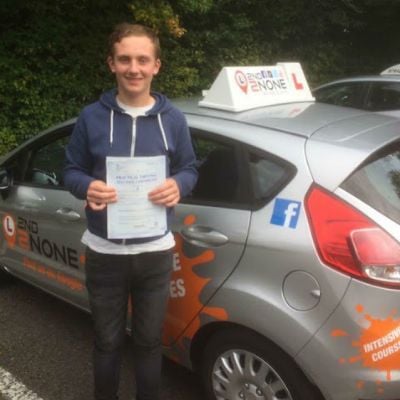 Thomas Gunning - Evercreech
Congratulations to Thomas Gunning from Evercreech who smashed his practical driving test First time at Yeovil driving test centre!
Well done Thomas and safe driving from your driving instructor Richard Fensham and all the team here at 2nd2None Driving School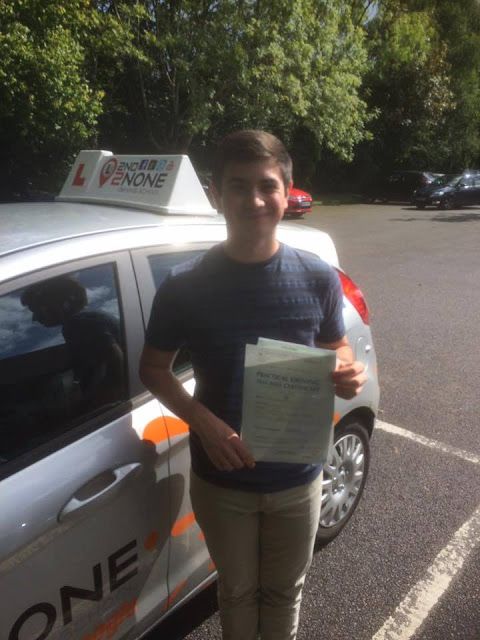 Fantastic driving instructor! A really nice person who helped and coached me through my journey to passing my test today with 2 minors, second time!
Would definitely recommend to anyone thinking of learning to drive.
Thanks Richard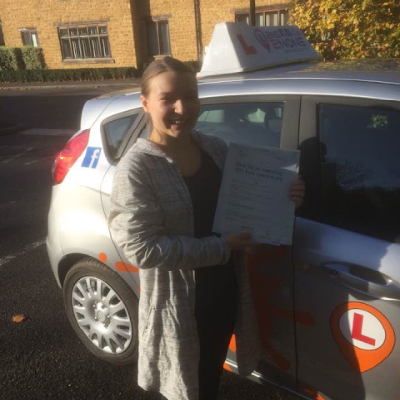 Bethan Blackburn - Baltonsborough
Massive congratulations to Bethan Blackburn from Baltonsborough near Glastonbury who passed her practical driving test 06/11/17 in Yeovil with only 2 minor driving faults!
Safe driving from your driving instructor Richard Fensham & all the team here at 2nd2None Driving School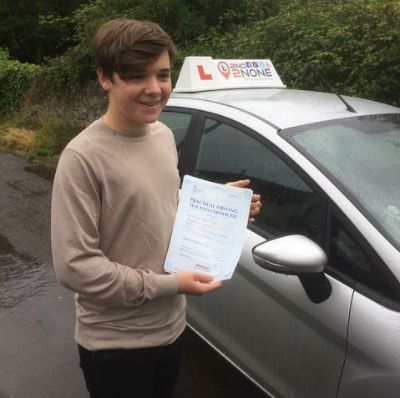 Tristan Rice - Keinton Mandeville
Congratulations to Tristan Rice from Keinton Mandeville for passing his practical driving test today 31/07/17 FIRST time with only one driver fault at Yeovil driving test centre.
Well done Tristan and safe driving from your driving instructor Richard Fensham & all team here at 2nd2None Driving School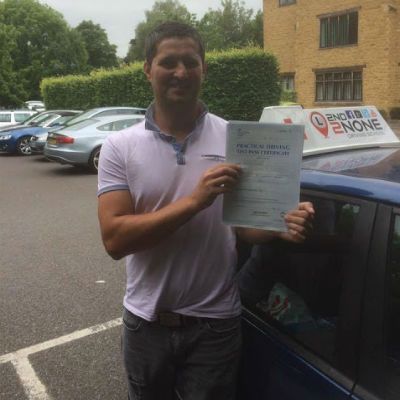 Damian Kulesz - Shepton Mallett
Well done to Damian Kulesz from Shepton Mallett who passed his practical driving test today 27/06/17 first time with only two minor driving faults at Yeovil Driving Test Centre.
Safe driving from your Driving Instructor Richard Fensham & all the team here at 2nd2None Driving School.