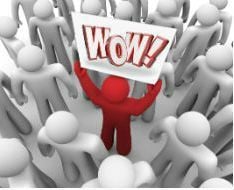 Have a read of our customer reviews left here for our team of local driving instructors........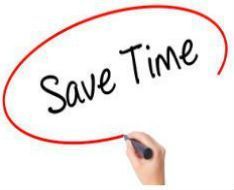 Intensive Driving Courses
Pass your driving test fast with our intensive driving courses - Click here for more information..........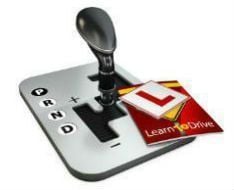 Automatic Driving Lessons
Learn to drive in an Automatic Car - No Clutch - No Gears - Click here for more information........
Learn to drive from just 12+
You want to pass your driving test 1st time, We can help you do this.
Choosing a driving instructor is an important decision and your choice of driving school or driving instructor can make a massive difference to how you progress with your driving lessons in Weymouth and of course how much your driving lessons will eventually cost you.
You will be forgiven for thinking that all driving instructors are the same as most people think this way but let me tell you there are some big differences.
Did you know that 30% of learner drivers change their driving instructor before ever having a go at their driving test, that might not sound to bad but when you consider that is approximately 234,000 people every year that change instructors for various reasons. Some of the excuses we have heard are, I changed instructors because the last one kept shouting at me and made me feel nervous or we just spent the entire two hours driving around and i dont think i was learning anything.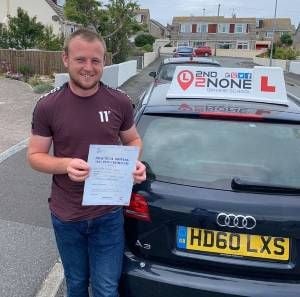 As a driving school we are determined to make sure your driving lessons with us are structured with clear aims set at the start of each driving lesson (No Just Driving Around) this will also help reduce the amount of driving lesson hours you will need and save you money.
All of our driving instructors in Weymouth sign our code of conduct that states they will not raise their voice or do anything to make the pupil feel uneasy or nervous and will treat the pupil with respect at all times.
Our No1 goal is your success, we are not happy unless you are happy and between our team of driving instructors and our customer support team we Guarantee you only the very best service.
Please Leave Your Customer Review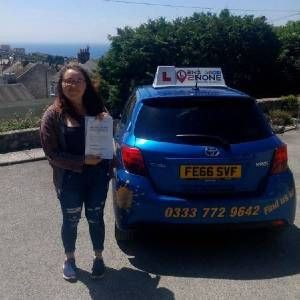 Weekly Driving Lessons Weymouth
Manual Weekly driving lessons in Weymouth with local driving instructors. Every driving lesson is a minimum of two hours, a full 120 minutes of the highest quality driving tuition delivered to you by experienced driving instructors based in Weymouth.
Guaranteed to deliver results
Weekly driving lessons is the bulk of our custom and is a very popular way of learning to drive in the Weymouth area. Your driving instructor will help you learn a skill that can change your life for the better, it will help you improve your job prospects and give you freedom and independence.
We have over 600 Customer reviews left for our team of local driving instructors, there is a reason we are No1 in our field.
I had Wez as my driving instructor and he is a really good instructor, knows what he's doing and got me passed within 5 lessons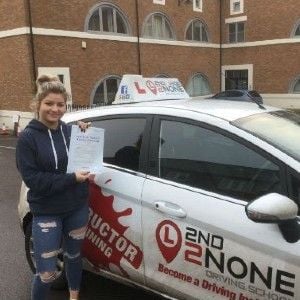 One Week Intensive Driving Courses Weymouth
If your in a hurry to pass and you just cant face the thought of weekly driving lessons, then maybe our intensive driving courses can help you achieve your goal of a full driving licence in extra quick time.
These Intensive driving courses can be done as both Manual and Automatic Intensive Courses in Weymouth.
Each week we help hundreds of pupils pass their driving test with intensive driving courses. Right here in Weymouth our team of dedicated instructors are able to provide you with our fast track intensive driving courses. We can provide you with both manual and automatic intensive driving courses with various course options depending on your previous driving experience.
The intensive driving courses are run over 1-2 weeks Mon- Fri with our specialist instructors. Your driving test is Guaranteed to be booked for the final day of your course, normally at Dorchester or Yeovil depending upon your perference. You could be on the road next week, so give us a call today to find out more about our intensive driving courses in Weymouth.
Call 01305 564 012 and speak to our customer service team.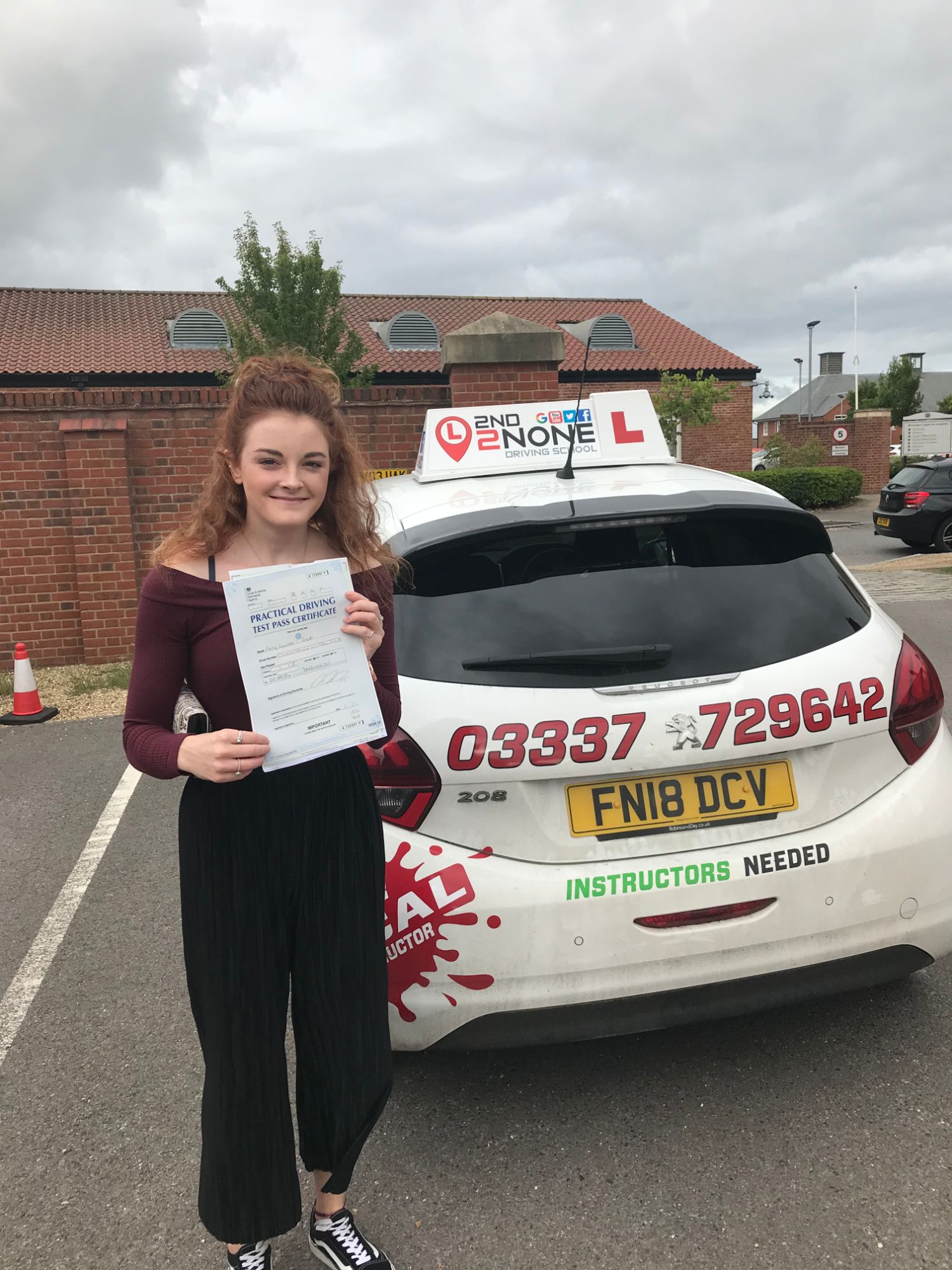 My driving instructor was James Orgar, he was very good and calm. I learnt a lot. I chose this driving school because I heard good reviews and wanted to do an intensive course.
Is There Anything We Could Of Done Better: No absolutely fine.
Please Rate Our Service 5/5: 5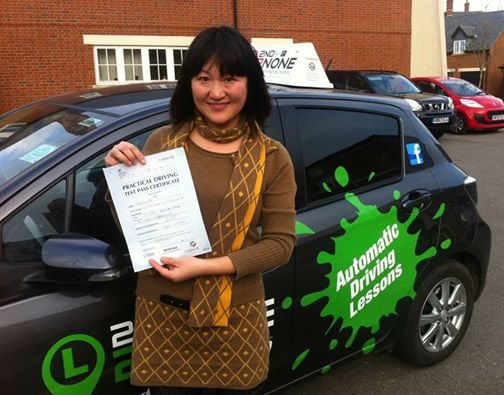 Automatic Driving Lessons Weymouth
Take the strain out of learning to drive by going Automatic.
Sometimes no matter how much we stick to things and try, we just cant get the hang of it.
Automatic driving lessons can be ideal for anyone who struggles with changing gear, who finds driving a very complex task (even after a fair few lessons, when for most of us the whole clutch-gear-biting point thing has switched to autopilot mode)
We now provide both weekly Automatic Lessons in Weymouth as well as One Week Automatic Intensive Driving Courses.
Please contact us on 01305 564012 for more details on our Automatic Driving Lessons in Weymouth.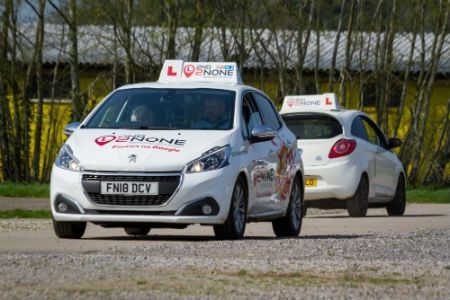 Under 17's Driving Lessons Weymouth
Learn to drive from just 12 years old at Weymouth Park & Ride
We run several Under 17's driving venues across the Southwest. These driving days are great fun but also offer teenagers a great safe learning environment away from the busy roads to prefect their driving skills ready for their on the road lessons when they turn 17.
Our nearest driving venue is right here in Weymouth based over at the Park & Ride, this venue runs once a month on a Sunday througout the year and is open to anyone aged 12+ that meet the minimum height of 4ft 8ins. All places need to be booked in advance and every pupil attending will get a certificate of attendance.
Alternativly we also run a venue at Henstridge Airfield in North Dorset and The Royal Bath & West Showground near Shepton Mallet.
These venues normally run once a month on a Sunday. Please contact our customer services for more details.
My driving instructor was Wez Evans, I really enjoyed my driving lessons and they were made easier by the way Wez talks yo you, he helps you feel relaxed whilst you're in the car.

My driving lessons were structured well and if there was something that you didn't fully understand Wez would get his folder out with a picture diagram to show you so you understood better.
It was really easy to book my lessons with Wez and he was able to book ahead around my work

I chose this driving school after I contacted many other companies but none of them got back to me. After I spoke to Wez direct 1 day and he was able to do what I wanted so booked my lessons and off we went.
My driving instructor Wez gave me the confidence and knowledge to be a better driver and helped me pass he was patient and went through what could be improved during lessons In a way I could understand.

I chose this driving school because of the good reviews and when speaking to the office staff on phone I felt positive into trying with them and my expectations were met.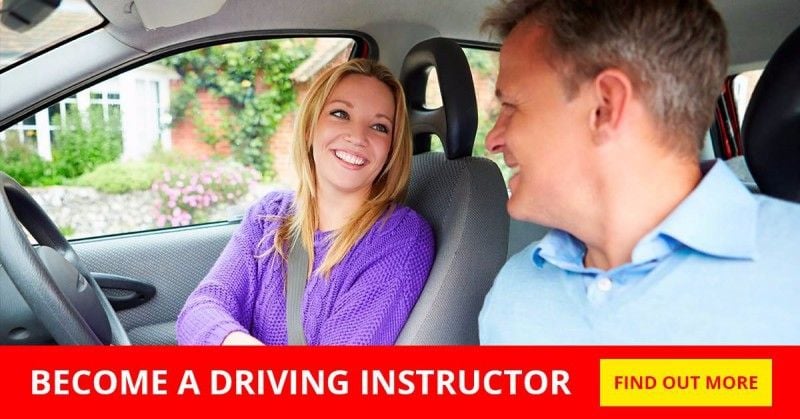 Driving Instructor Training Weymouth
This is an Image & Text block. Click on this text to start editing and enter your own text with some basic formatting. Just click anywhere outside the text box when you're done to continue working on the rest of your page.
Hover your mouse over the image opposite to show the image toolbar. Image Settings lets you choose an image from your library, or upload a new one, and change related settings. The crop tool lets you select the Aspect Ratio, or proportions, of your image and position the image within the space. You can also drag and drop images directly from your computer on to this page, and they will be uploaded to your image library automatically.
To change the layout and appearance of a block, such as the size of its images and columns, click on the Change Layout button on the block toolbar, to the right of each block. With this block, if you have entered a large amount of text, so that it exceeds the height of the image, your text will wrap beneath the image rather than just increasing the length of one column. These can be useful when you wish to create longer article pages that have images interspersed throughout the text.
Taught me how to drive with confidence, not just pass a test. Thanks James and 2nd2none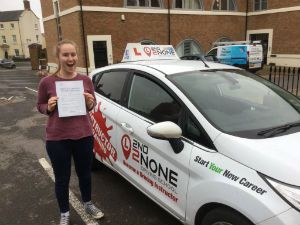 Lessons were structured and I was quick to improve, instructors are kind, considerate and are committed to their job.
Would definitely recommend to all who are knew to driving.Thanks to my instructors Steven Steele and James Orgar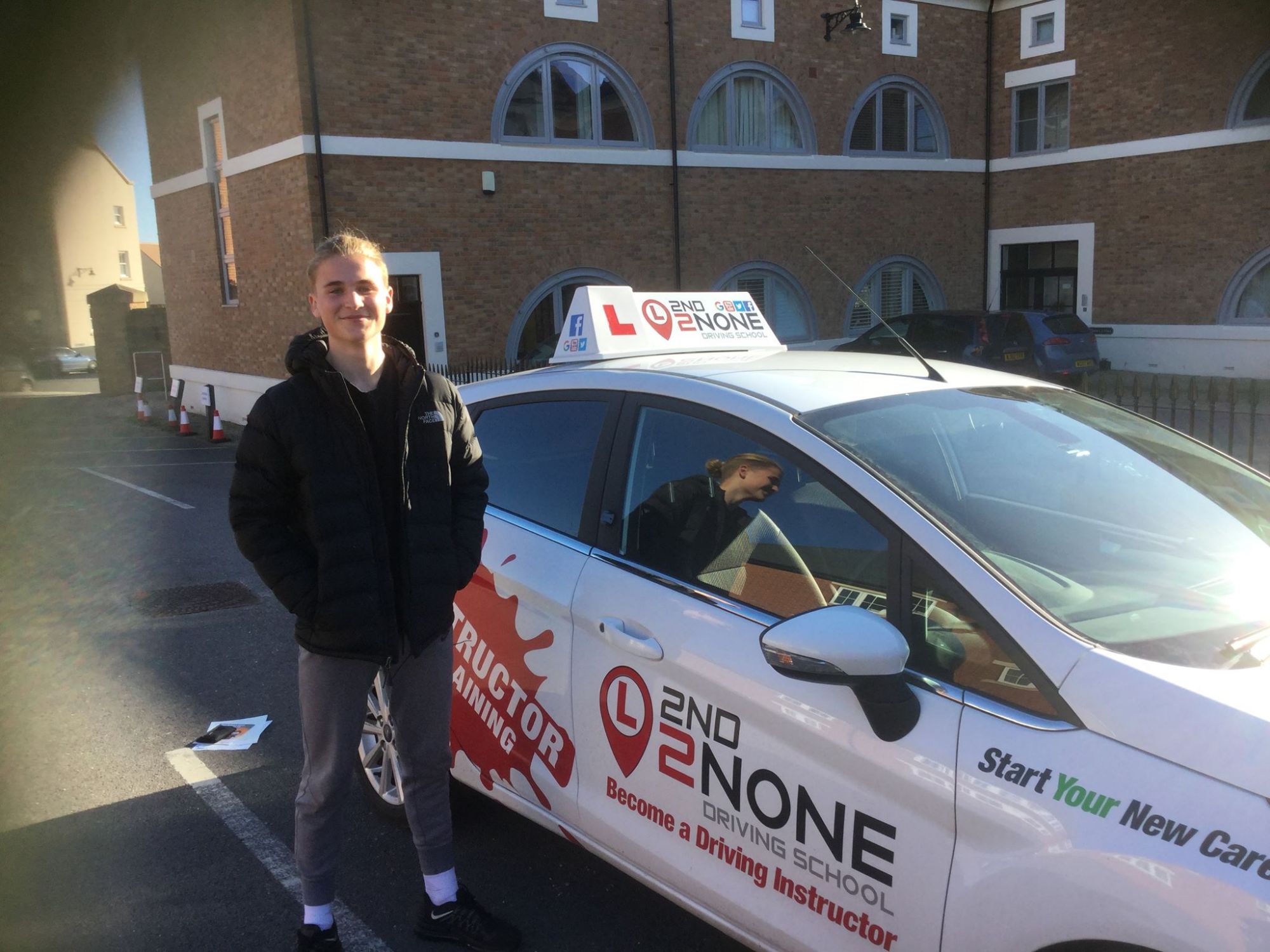 "Great teaching style and easy to get on with. Great for picking up faults and praising good driving. I chose this school because of good reviews, I would give a star rating of 5/5."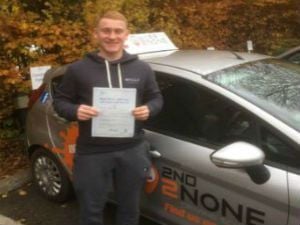 Congratulations to Sophie Challoner from Dorchester who passed her test today 27/03/18 in Dorchester.
Sophie completed one of our Intensive Courses.
Safe driving from your Instructor Chris Jennings and all the team here at 2nd2None Driving School.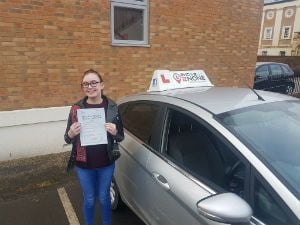 Huge congratulations to Jimmy Miller from Weymouth on passing his test today 05/03/18 FIRST time in Dorchester!
Well done Jimmy & safe driving for the future from your driving instructor Wes Evans & all the team here at 2nd2None Driving School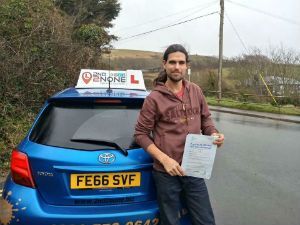 Huge well done to Ross Taynton for passing his test today 05/03/18 with just 1 driving fault after completing an Intensive driving course.
Safe driving from your driving instructor Nigel Paice and all at 2nd2None driving school.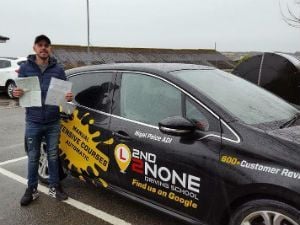 A big congratulations to Victoria Centeno from Dorchester on passing her driving test in Dorchester 29/6/18 with her driving instructor Wez Evans.

All the best from Wez and the whole team here at 2nd2None Driving School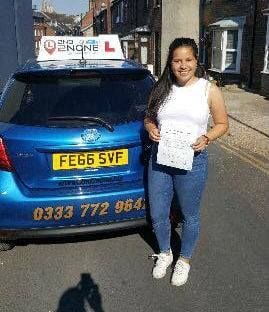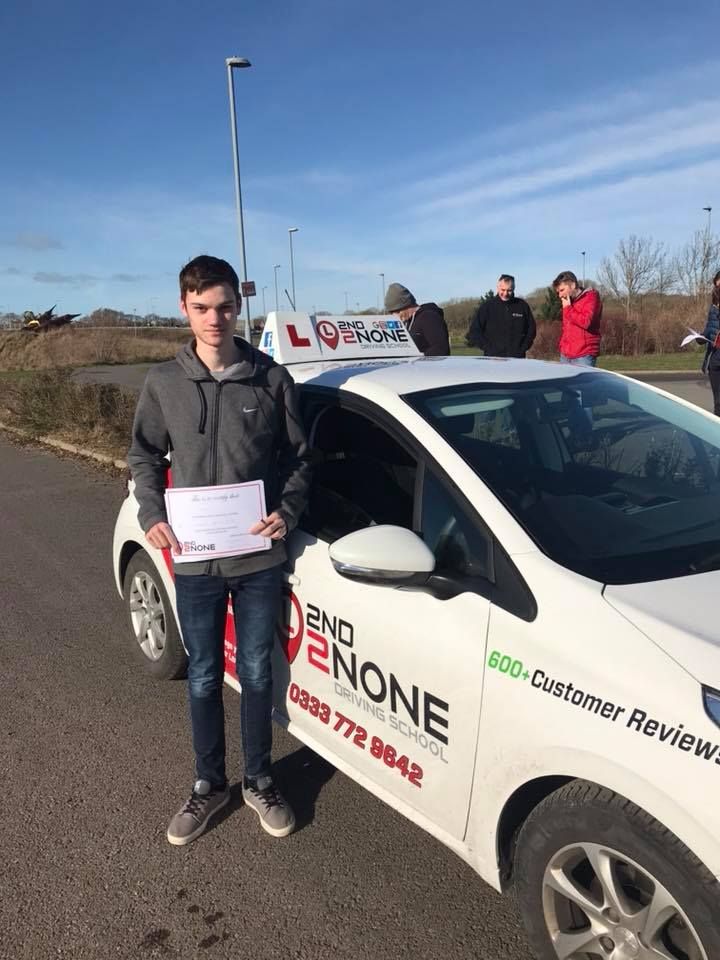 Under 17's Driving Lessons at Weymouth
We run regular under 17's drivi g sessions for anyone aged 12+ at Weymouth Park & Ride once a month.
This gives young drivers the chance to learn the basics of car control before they start their general driving lessons at 17 on the busy roads.
This has been proven to help a lot of pupils be more prepared for driving on the road at 17.