Ask Us Questions Using WhatsApp
Please Leave Us Your Customer Review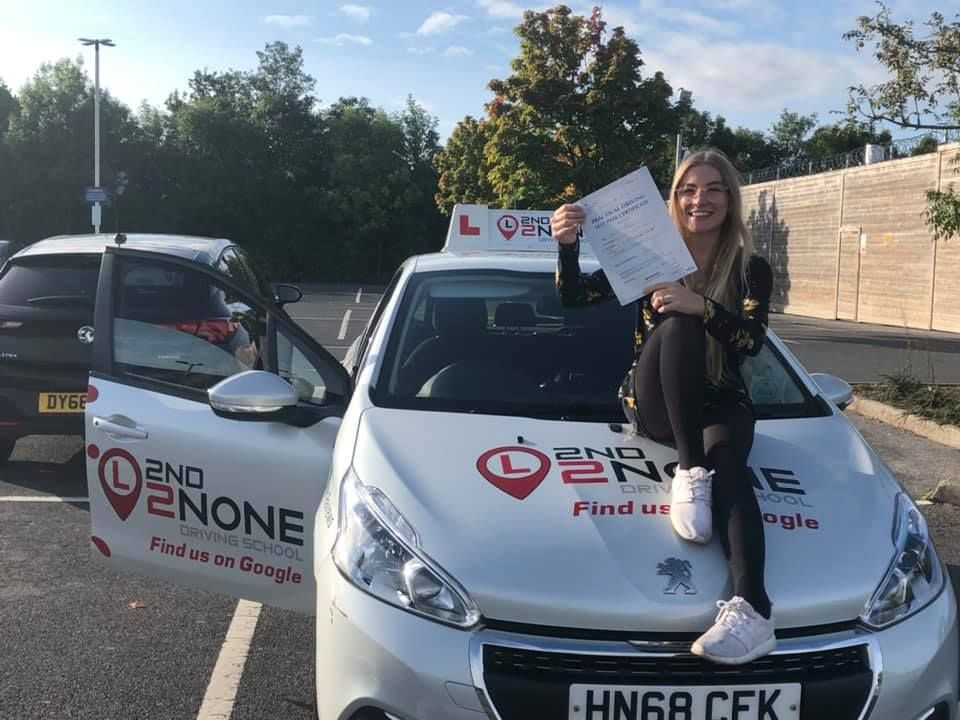 Congratulations to Kelly Tucker who passed her driving test in Exeter this fine sunny morning 12/09/2020. Lovely smooth drive enjoying the quiet roads of a Saturday morning.
All the very best from Jim Brimicombe your driving instructor and all the team here at 2nd2None Driving School. Stay safe in your new Swift
Kelly Tucker
Just passed my test with Jim in Exeter, amazing instructor would highly recommend. Felt well prepared for the test and I feel ready to drive independently. Thanks very much Jim and 2nd2none!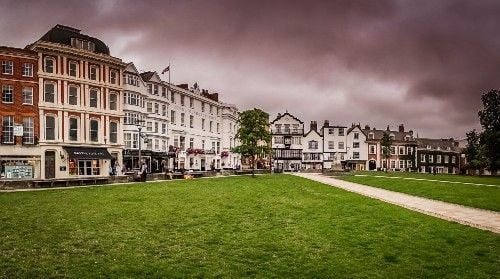 Its tough looking for the right driving instructor or driving school in Exeter with so many to choose from how do you know which driving school is the right one for you and your needs. Its not surprising that most people think that all driving instructors are the same. Did you know that an average 30% of learner drivers change their driving instructor before ever taking a driving test.
Put it another way, thats a staggering 234,000 people every year that change their driving instructor. So this tells you that we are not all the same, in fact there are some very big differences between driving schools and different driving instructors in Exeter.
So choose wisely as the choice you make, can make a very real difference to the time and amount you pay to get your full driving licence.
When starting your driving lessons in Exeter, your instructor will take you to a quiet place to start you off such as Tollards Road, Lakeside Avenue or maybe Pellinore Road depending on where you are in Exeter as these locations will give you the chance to get used to the car and learn the basics before moving on to more complicated roads such as the Edmund St roundabout for an example.
Your instructor will take things at a pace that suits you, always encouraging you and supporting you to achieve more with each driving lesson.
Kinga Kulczycka - Exeter
My driving instructor was Jim Brimicombe. Thanks to my instructor Jim for his patience with me. I can say he is just a brilliant and will recommend him strongly. Passing today was only possible with his calming words and believing in me. Thanks Jim for everything.
Local Weekly Driving Lessons Exeter
Most people learn to drive by having weekly lessons in Exeter and we would recommend that as a learner driver, you have two hour lessons at a time. Two hour driving lessons will allow you to learn more and spend more time on each subject meaning you can be ready for your driving test quicker than if you only took hourly lessons each week. This in turn can help you save money as you will need less hours to be ready for your driving test.
Your local driving instructor will be happy to collect you from home, school, College, University or work and start you off in a quiet part of Exeter to help you build your confidence before tackling the busy main roads.
We have two local driving instructors delivering quality manual driving lessons in Exeter, Jim and Darren who both have years of experience helping people pass their driving test and we have some great reviews for them both below.
Manual driving lessons in Exeter are 2 hours for £95 or a block of 10 hours for £450.00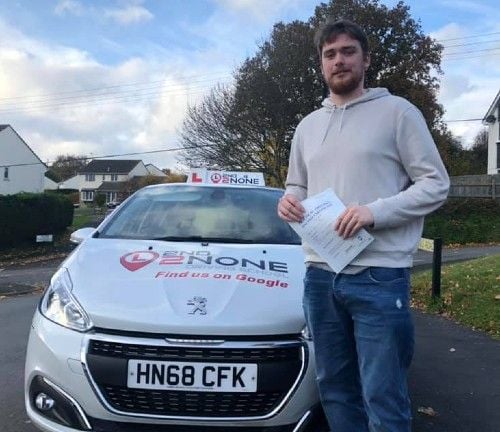 Stephanie Pennell
Darren was an amazing instructor and helped put a very nervous person at ease! Passed first time and in less hours than I'd expected. I couldn't recommend him more, especially to females who may be worried about sitting in a car with a complete stranger (like I was)
Automatic Driving Lessons Exeter
Automatic driving lessons are growing in popularity and can offer you a much quicker way of reaching the driving test standard and for you to get on the road sooner.
We have a great local driving instructor Ray Hensley who provids Automatic Driving Lessons in Exeter and the surrounding area. Ray has been a driving instructor for many years and uses the latest Toyota Yaris Hybrid for automatic driving lessons in Exeter.
With automatic driving lessons, there are no gears or clutches for you to worry about, so this can take a lot of the pressure and stress out of learning to drive. Because there is less to concentrate on, it will also free you up to concentrate on other, more important things on the road. Automatic driving lessons normally mean that it will take you less time to reach the driving test standard, and this can actually save you more money than with manual lessons.
Automatic driving lessons in Exeter are 2 hours for £95 or 10 hours for £450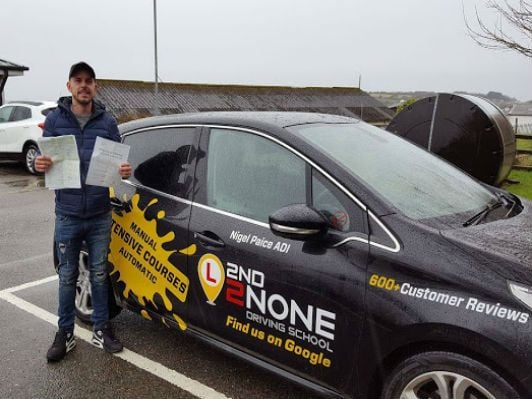 Florentina Bararu - Exeter
My driving instructor was Jim Brimicombe in Exeter. Jim is a very good and patient instructor. I wouldn't have passed without his perseverance. Thank you very much and I will recommend Jim as the best instructor.
My driving lessons were always structured in a way that helped me progress and understand what I had to achieve.
I found this driving school on Google and chose them because of the great reviews. The office staff were very helpful and got me booked in for my first driving lesson with Jim.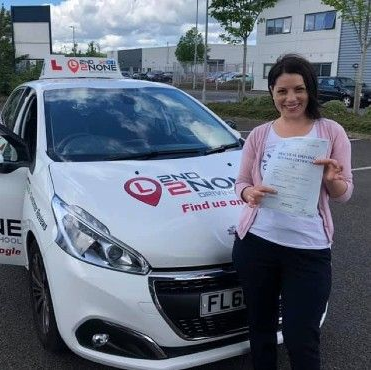 Intensive Driving Courses Exeter
Now available as Manual and Automatic Intensive Courses
Pass your driving test fast, in as little as just 5 days.
Learning to drive with an intensive driving course is a great way of learning to drive, you can start on a Monday and be taking your test on Friday afternoon. This could save you months of organising regular driving lessons and actually save you a lot of money as all the driving lessons are done in just one to two weeks so you will take less hours to reach the driving test standard.
Crash courses as they are sometimes known are available now in Exeter in both manual and automatic cars with our local team of driving instructors.
All our intensive courses prices include the cost of your driving test and we will even pay for a 2nd driving test if for some reason you dont pass first time.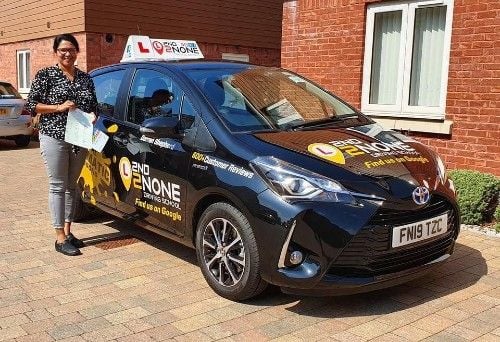 Carrie Hyde - Exeter
Darren is an incredible instructor. He is reliable, kind, compassionate, easy to learn from, very patient, good sense of humour, and an all round great guy. He was such a fabulous instructor that he got me through my test first time, the day before my Husbands funeral. Not an easy task for him to cope with all the emotions I was going through. My husband passed away during the time I was learning to drive, but Darren was wonderful and supported me every step of the way, he is an amazing guy, and I have much to thank him for.
So what can you expect from Driving Lessons Exeter
Firstly our driving instructors and office staff will listen to what your needs are, maybe you will be happy with regular weekly driving lessons. Or perhaps you want to pass your driving test fast and one of our intensive driving courses in Exeter would better suit your requirements and you can pass your driving test in just one week.
From your very first driving lesson with us you will be driving the car, we don't want to spend hours of your time sitting at the side of the road explaining everything from a text book in great detail, of course we will tell you what you need to know to make your driving lesson a progressive successful one but that's it.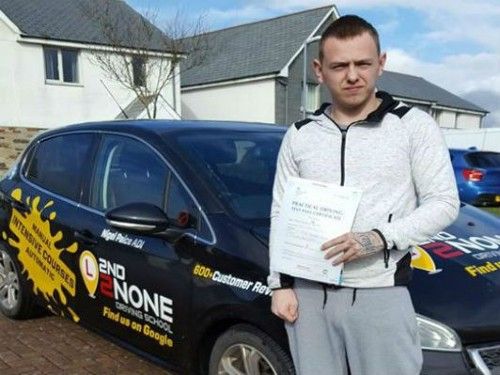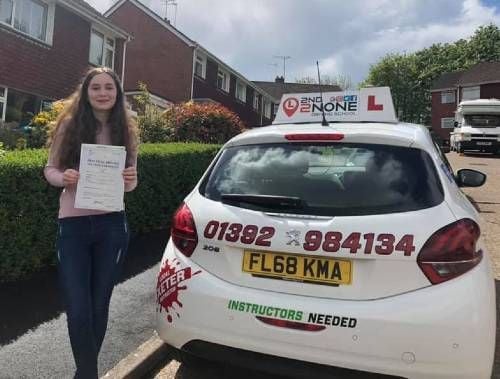 No Time Wasting.
Each of your driving lessons with us will have a clear aim and achievable goals set for you at the start of your lesson, so no driving around Exeter aimlessly wasting your time and costing you more money for yet more lessons. At the end of each driving lesson your instructor will give you feedback on your progress and set your agenda for your next lesson.
We aim to get you through your driving test as soon as possible with the least cost to yourself while making sure you have all the skills necessary to become a safe driver for life.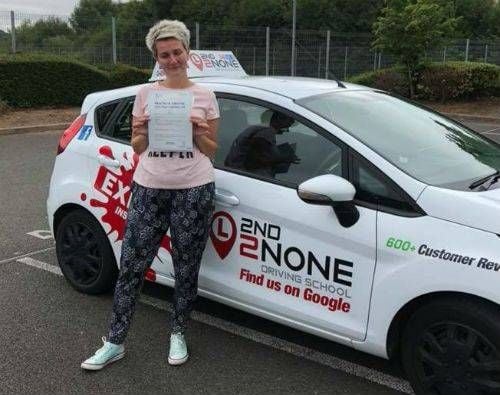 My driving instructor was Jim Brimicombe. Thanks to my instructor Jim for his patience with me. I can say he is just a brilliant and will recommend him strongly. Passing today was only possible with his calming words and believing in me. Thanks Jim for everything.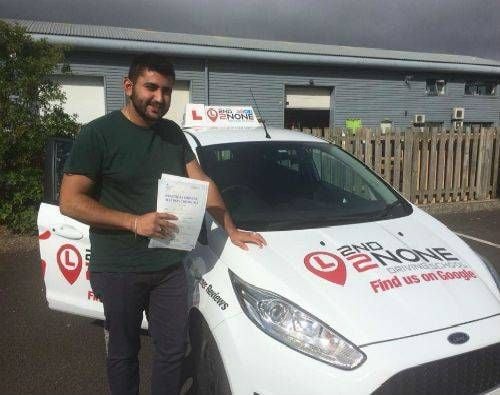 Thank you you so much for everything you have done especially to Jim
Why Did You Choose Our Driving School For Your Driving Lessons: Because you are the best in exeter:)
Is There Anything We Could Of Done Better: Jim has shown me everything he could
Please Rate Our Service 5/5: 5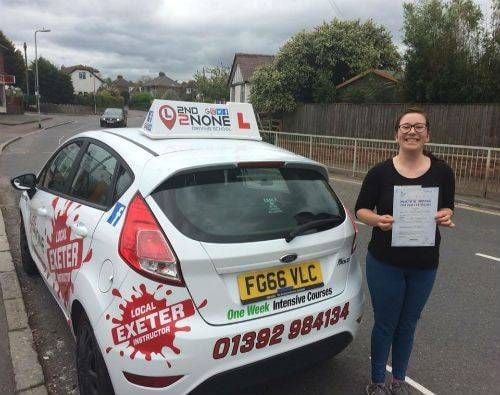 Finally passed my test, been a really nervous driver but Jim from Exeter made me feel comfortable,my confidence grew in leaps and bounds!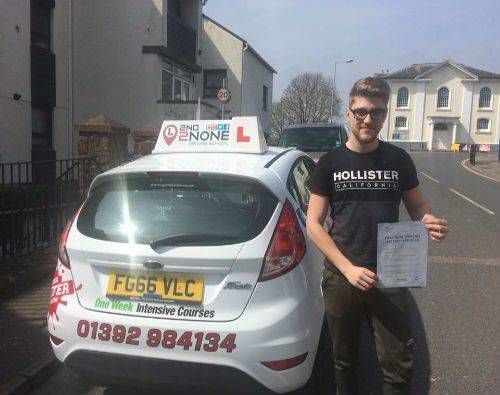 Jim from Exeter helped me pass my test with only a few minors. I had lessons with a different instructor before hand but found Jim more articulate and found driving a lot easier with him and very professional. Will keep you on the ball and is always talking reminding you of your good points and bad points. I like his method of teaching would use again if needed will be recommending to any friends who need to pass their test first time.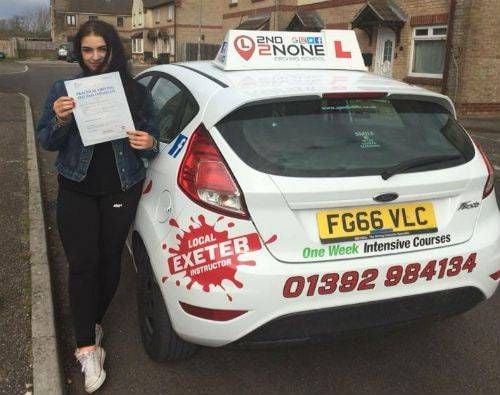 I did a course of 30 hours with Jim from Exeter and I have just passed my test with 2 minors! The style of teaching makes sense and is very effective, Jim is a great instructor aswell and helped me tackle my bad driving habits within a week and made me completely ready for my test, highly highly recommend!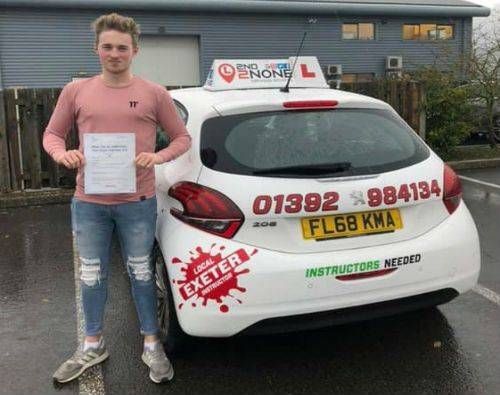 Congratulations to Ethan Woodhouse who has just passed his driving test in Exeter DTC. Well done on passing FIRST time, managing a perfectly executed emergency stop, as someone decided to hit a roundabout at stupid speed almost taking him out!! He kept cool and carried on.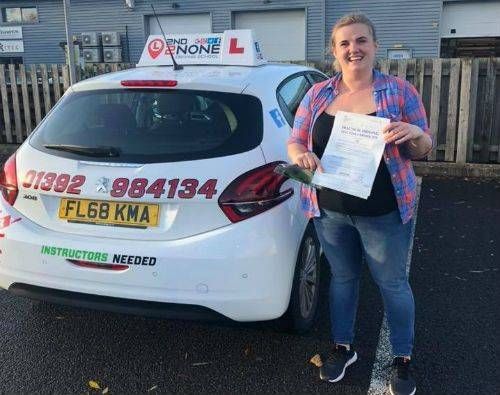 Congratulations to Daria Skucinska from Exeter who passed her driving test early this morning in Exeter.

Well done Daria from your driving instructor Jim Brimicombe and all the team here at 2nd2None Driving School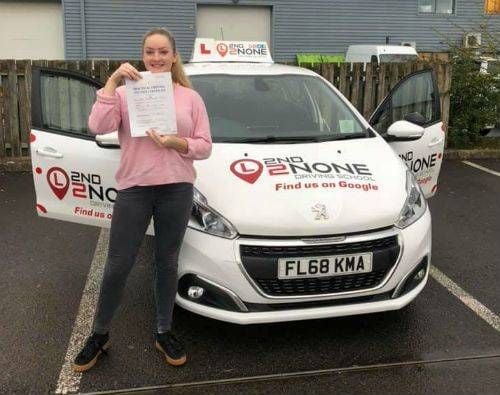 Lara King
I passed first time in Exeter, I can't thank Jim enough, he was patient, calm and really made me feel at ease. He instilled a real confidence in me. Anyone who has the pleasure of having Jim as their driving instructor should be thrilled.

Thanks again,
Lara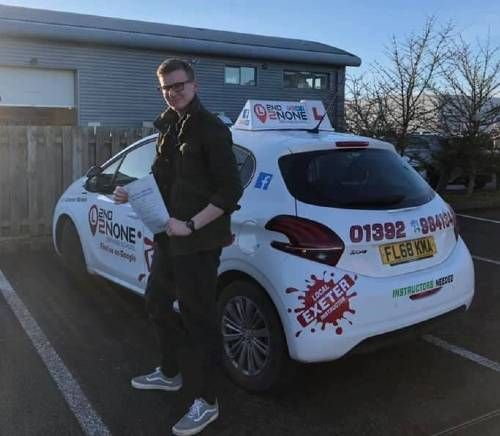 Nathaniel Holland -Exeter
Jim in Exeter was a very professional friendly and chilled out instructor. I am very grateful for all his help and support!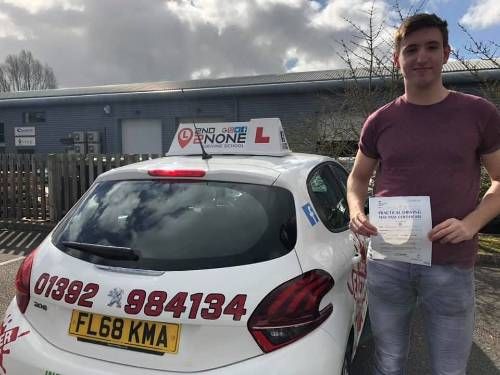 Joshua Mitchell Cole - Exeter
My driving instructor was Jim Brimicombe.
I've found learning to drive a fantastic experience. After driving with a private instructor for 20 hours, my driving was really poor. He hadn't taught me any habits and manoeuvres. With Jim, he really honed in on the key habits required for driving. By the time I passed, I had developed such strong habits that it helped me to focus on the more complex scenarios that experienced drivers I through. I'm really pleased with my progress and can't recommend Jim enough.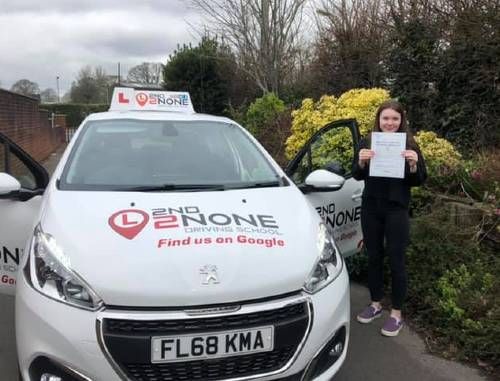 Kelly said " I enjoyed my driving lessons, I felt relaxed & not stressed at all. I found 2nd2None on facebook and it was very easy to book lessons with Jim. I will be recommending my instructor & 2nd2None Driving School!"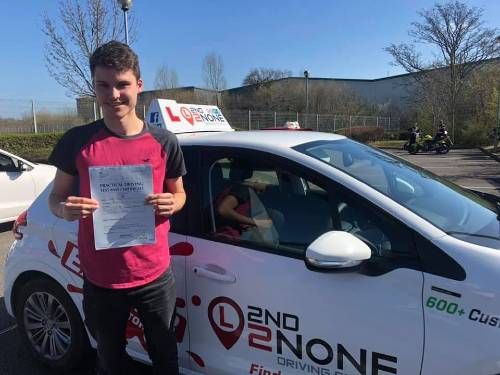 I thoroughly enjoyed the driving experience with Jim, professional and a good laugh, my lessons were well structured and I found booking lessons with Jim easy.
I found this driving school on Google and chose them because of the great reviews.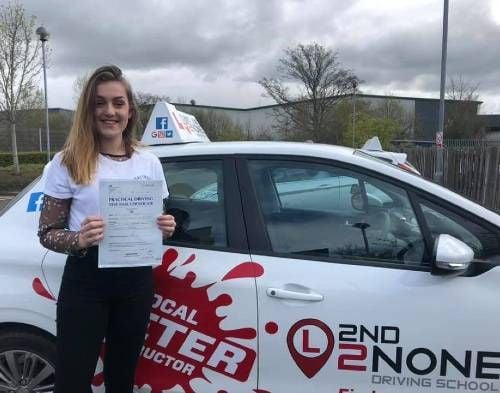 My driving instructor was Jim Brimicombe and I have loved driving with Jim, he made me feel so at ease when driving and made me feel confident when approaching my test. 100% recommend!

I was recommended to this driving school by a friend, family member.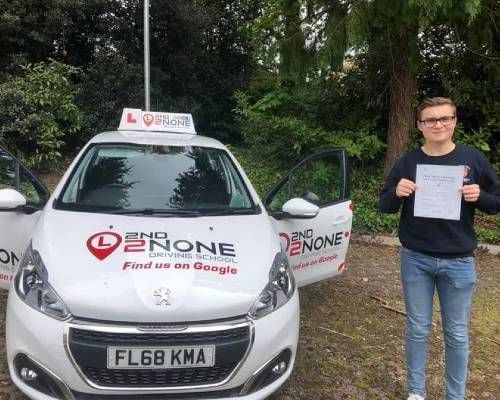 My driving instructor Jim filled me with confidence and that enabled me to pass my test.
My driving lessons were structured with targets for every lesson. There was always something to improve on.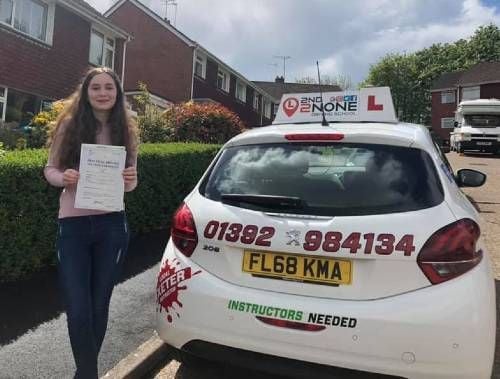 My driving instructor was Jim and yes I have really enjoyed my driving lessons with him. I was recommended to this driving school my multiple friends and family and this was the biggest factor in me choosing them for my lessons.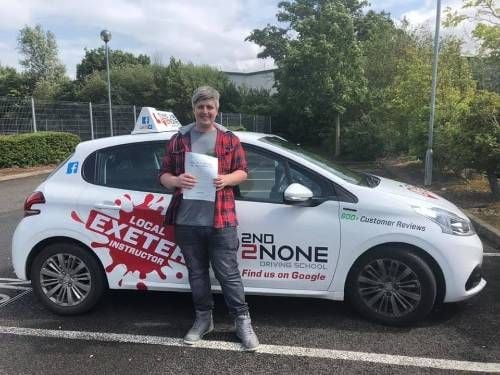 I've enjoyed learning to drive, it has been fantastic, Jim has been thorough and had taught me how to be a safe driver. The lessons were structured in a way I could understand and progress.
I found this driving school on Facebook and you could offer me flexible times for my lessons. I will be recommending Jim and the driving school to others.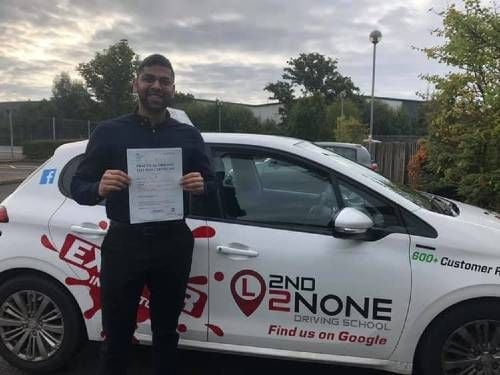 My driving instructor was James Brimicombe, I have really enjoyed learning to drive. Jim has helped me learn to drive with ease and made me a confident driver.
I found the driving school on Google and It was easy to book my first lesson and Jim was easy to get along with and helped shape my learning over the course of a few lessons.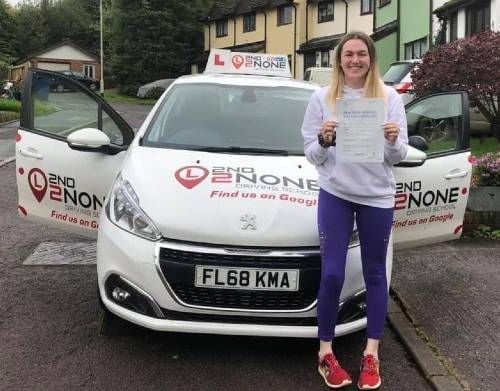 I learnt with Jim in Exeter and he was the perfect person for me by how he taught also, he's easy to get along with and he wants you to do well. He taught me an important life skill and took me on the motorway which, is very useful as not many instructors do this. Thank you very much Jim ! X
2nd2None Driving School Exeter
19 Walton Rd,
Exeter
EX2 5RE
0333 7729642
We cover the following areas of Exeter
Alphington
Beacon Heath - a housing estate near Pinhoe
Countess Wear
Digby
Duryard
Exe Island
Exwick
Foxhayes
Friar's Green
Haven Banks
Heavitree
Livery Dole
Lower Wear
Marsh Barton
Matford
Middle Moor
Monkerton
Newcourt
Newtown
Pennsylvania
Pinhoe
Polsloe
Redhills
Sowton
St David's
St James
St Leonard's
St Sidwells
St Thomas
Stoke Hill
Topsham
Whipton
Wonford
Your local DVSA driving test centre in Exeter is listed below
DVSA Driving Test Centre Exeter
Oak Business Units
18 Thorverton Rd
Marsh Barton
Exeter
EX2 8FS
DVSA Thoery Test Centre Exeter
Beaufort House
3rd Floor, North Wing Suite
Beaufort House
New North Road
Exeter
EX4 4EP