We can now offer both Manual and Automatic Intensive Driving Courses in Exeter
Below are the prices for Manual driving courses.
Please state which you want when booking your driving course
Intensive Driving Courses Exeter
Why wait months to pass your driving test when you reach the driving test standard and take your driving test maybe as early as next week?
Learning to drive will give you freedom to do what you want, when you want and being able to drive also opens up new job opportunities so it sometimes makes sense to get your new freedom and new jobs prospects now instead of 8-10 months down the road.
Our Intensive Driving Courses sepcialist driving instructors provide Intensive driving courses in Exeter and the surrounding areas. Our courses have been designed to deliver great results and get you on the road with the least time and hassle, which can also save you money over having weekly driving lessons. For complete novices we offer you the choice of 36 or 42 hour driving courses where you can complete all your driver training in just one or two week's over 6-7 days with a driving test on your final day.
We also have tailored driving courses for customers with different levels of driving experience so there is an Exeter based intensive driving course to suit everyone. Why wait months for something that you can have next week, you know it makes sense.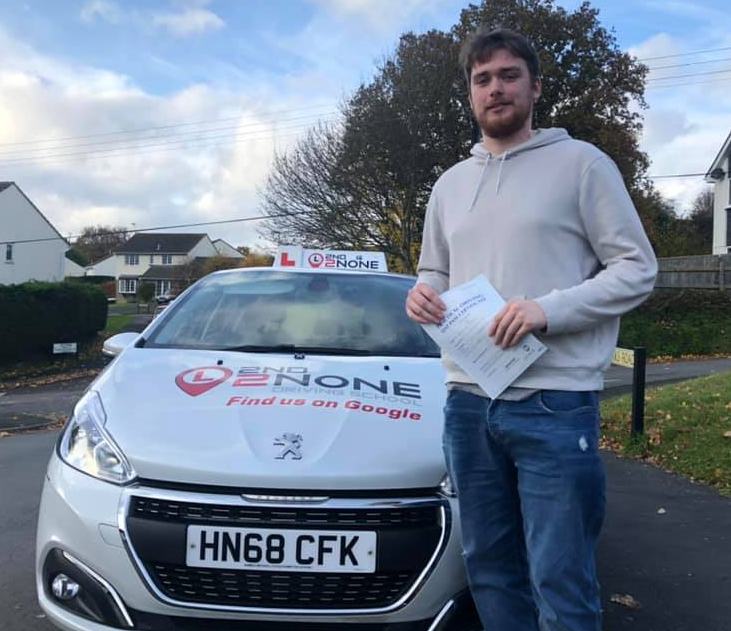 Our office based customer support team have access to the DVSA Test Booking System that we monitor throughout the day, so our team can often get you a driving test and a One Week Intensive Driving Course with a Practical Driving Test Guaranteed at the end of your course at your local driving test centre in less time that the normal national wait.
Once your intensive driving course has been arranged and the test booked, one of our intensive course driving instructors will pick you up from home, work or another arranged meeting place in or near Exeter on the first day of your intensive driving course, and drop you home at the end of the day - No need for the hassle of you having to travel to us to start your intensive driving course. And the car you start your driving lessons in will also be the car you use for your driving test at the end of the week.
We Guarantee to always book your Intensive Driving Course with a Practical Driving Test on the final day.
This ensures you get the best results from your Intensive Driving Course and this will seriously increase your chance of passing your driving test first time. (Please be aware some other companies offering intensive driving courses, dont do this and you could complete your intensive driving course and then have to wait for the next available test date, which could be weeks or even months away)
So give our office a call on 01392 984 134 and then just sit back and relax and let the professionals take care of everything for you.
All the intensive driving courses are run at 6 hours per day with two 30 minute breaks in the day. The prices above include your practical driving test and pick up and return from your home or another allocated address.
So what are you waiting for, book your intensive driving course today and get on the road to freedom and independence.
(Please note, Intensive driving courses are not suitable for everyone and require long periods of concentration,
If in doubt please ask our customer service team for a driving assessment before booking your intensive course)
All the following Intensive Driving Courses include the cost of your Practical Driving Test
Before you can book your intensive driving course you will need to have passed your theory test.
If you havent passed your theory test yet then please make use of our theory test pro below.
If you would like us to book your Theory Test for you then please add £30 to the price of the intensive driving course deposits below
I learnt with Jim in Exeter and he was the perfect person for me by how he taught also, he's easy to get along with and he wants you to do well. He taught me an important life skill and took me on the motorway which, is very useful as not many instructors do this. Thank you very much Jim ! X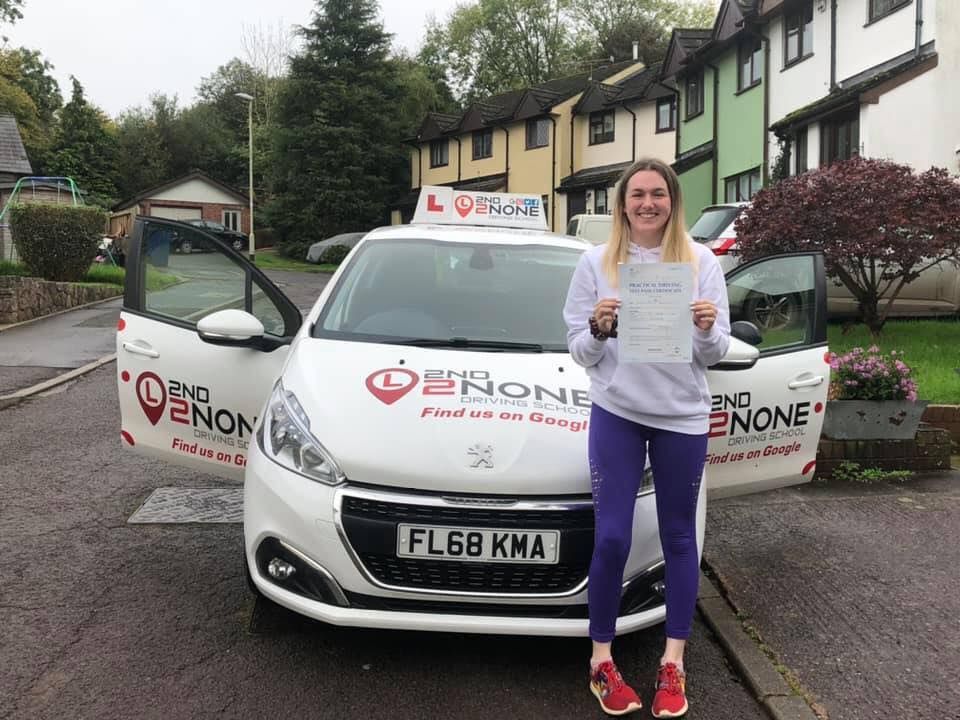 Jim from Exeter helped me pass my test with only a few minors. I had lessons with a different instructor before hand but found Jim more articulate and found driving a lot easier with him and very professional. Will keep you on the ball and is always talking reminding you of your good points and bad points. I like his method of teaching would use again if needed will be recommending to any friends who need to pass their test first time.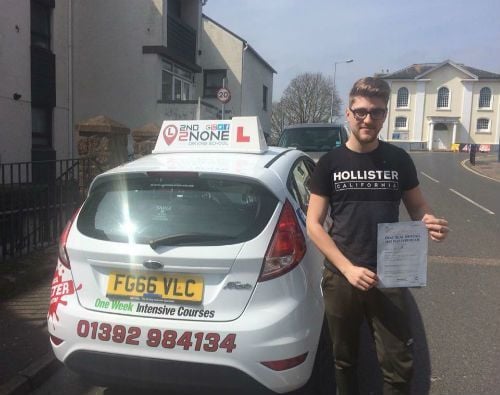 Beth said " I really enjoyed my lessons and the pace at which each day and task was taken. I will be recommending my instructor Nigel Paice & all the team here at 2nd2None Driving School."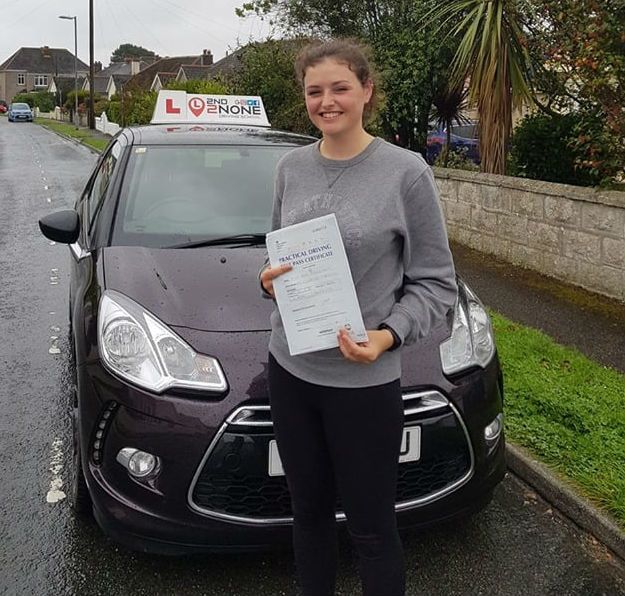 Congratulation to Sarah Johnson from Cranbrook near Exeter for passing her driving test today 14/09/18 at Exeter driving test centre on her 1st attempt, after completing a 30 hour intensive driving course.
All the best and Drive Carefully from your driving instructor Nigel Paice and all the team here at 2nd2None Driving School.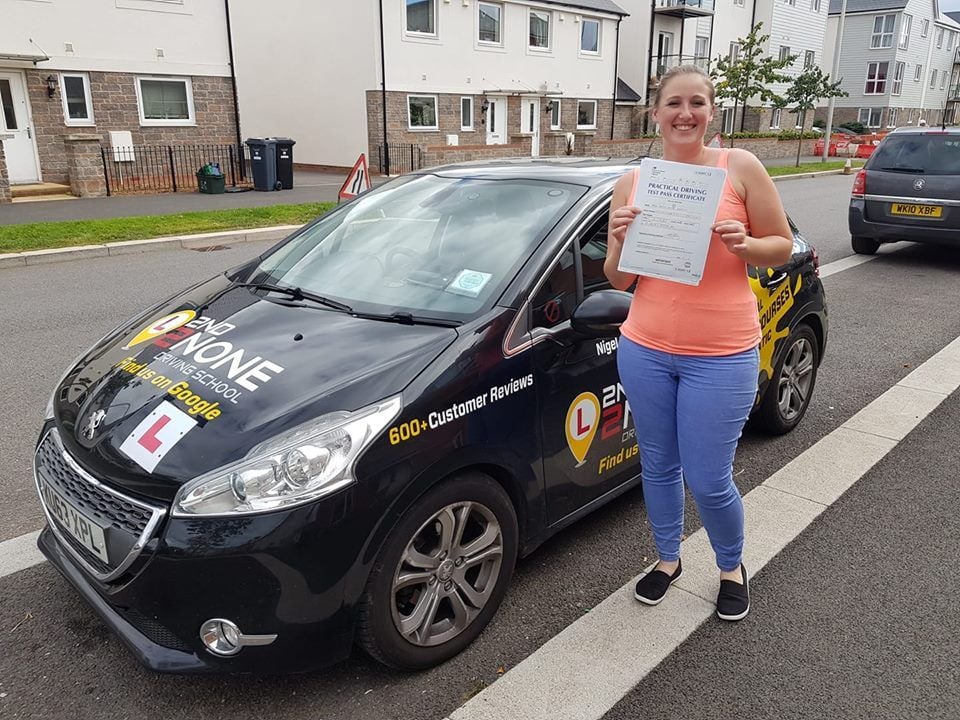 I did a course of 30 hours with Jim from Exeter and I have just passed my test with 2 minors! The style of teaching makes sense and is very effective, Jim is a great instructor aswell and helped me tackle my bad driving habits within a week and made me completely ready for my test, highly highly recommend!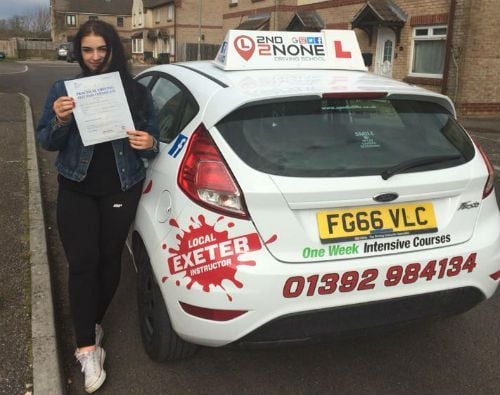 I passed first time in Exeter, I can't thank Jim enough, he was patient, calm and really made me feel at ease. He instilled a real confidence in me. Anyone who has the pleasure of having Jim as their driving instructor should be thrilled.

Thanks again,
Lara
Passed first with 3 minors after a 36 hour course. James was patient throughout, made the driving enjoyable and not as stressful as first thought. Would highly recommend both James and 2nd2None
Why Did You Choose Our Driving School For Your Driving Lessons: Wanted to pass in a short space of time and had a sibling who had driven before with 2nd2None
Is There Anything We Could Of Done Better: No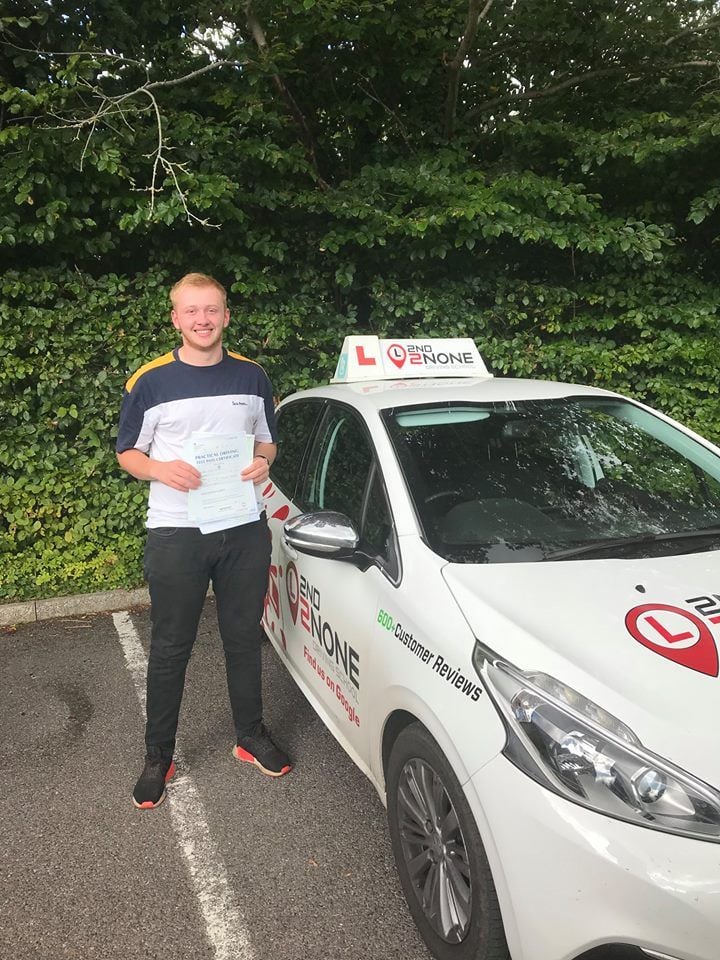 My driving instructor was James Orgar, Very good instructor and company would highly recommend, came away with just 1 minor!
Why Did You Choose Our Driving School For Your Driving Lessons:
They offered intensive courses and covered my area.

Is There Anything We Could Of Done Better: No
Please Rate Our Service 5/5: 5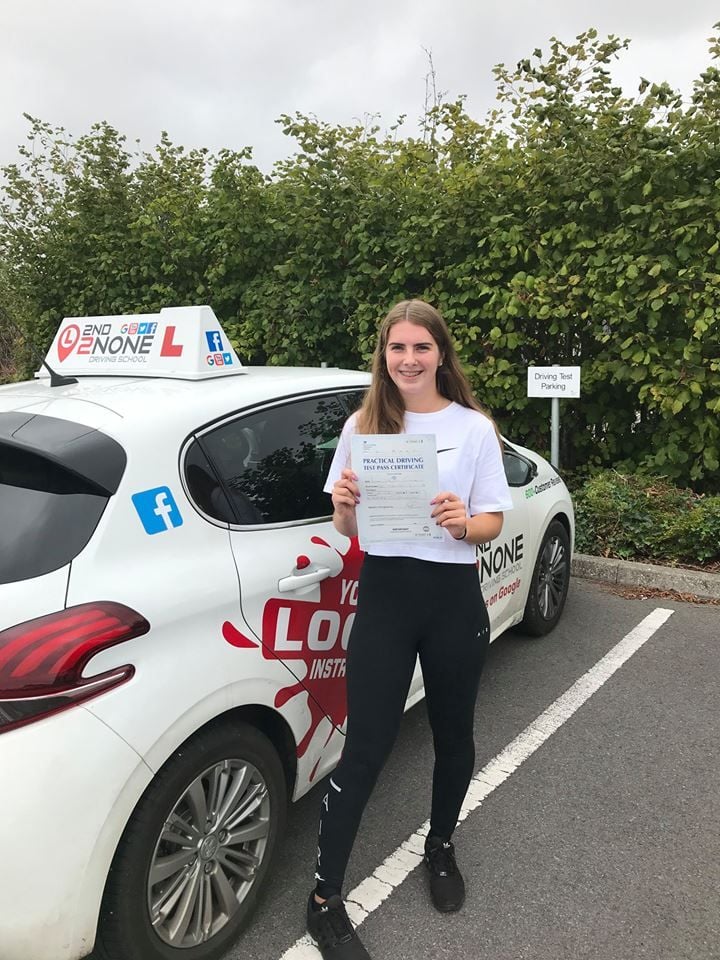 My driving instructor was James Orgar, he was very good and calm. I learnt a lot. I chose this driving school because I heard good reviews and wanted to do an intensive course.

Is There Anything We Could Of Done Better: No absolutely fine.
Please Rate Our Service 5/5: 5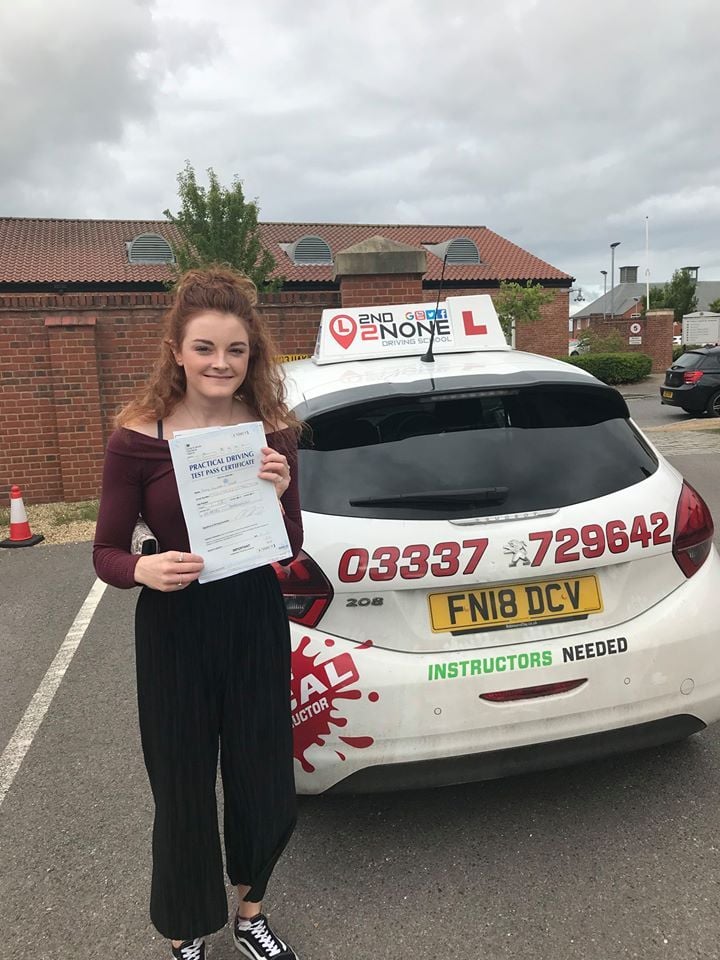 My driving instructor was Adam Butler. I've done an 18 hour intense course with Adam from 2nd to none, I was very anxious about driving, as soon as I met him he made me feel at ease I would highly recommend him to anybody, I just passed my practical driving test with 2 minors. He concentrated on my weaknesses and made me so much more confident on the road. I can't thank him enough!! Thank you Adam!!!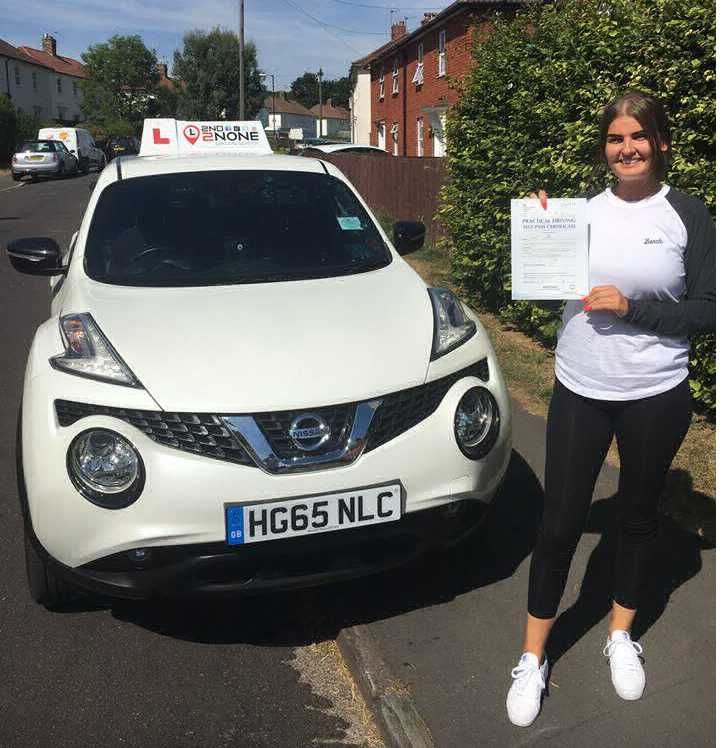 This morning I passed my test on my first attempt, this is all thanks to one man "James" I couldn't recommend him enough if your a nervous person or have low confidence issues. After having a lesson with a different driving school I didn't feel happy at all being behind the wheel so decided to look around again.
After having a phone conversation with James I felt at ease, my first initial hour of intense driving I felt a lot calmer & happier being behind the wheel.
So glad I went with 2nd2none without their calm approach to my nerves I highly doubt I would of passed, now I've passed I cant wait to start driving around.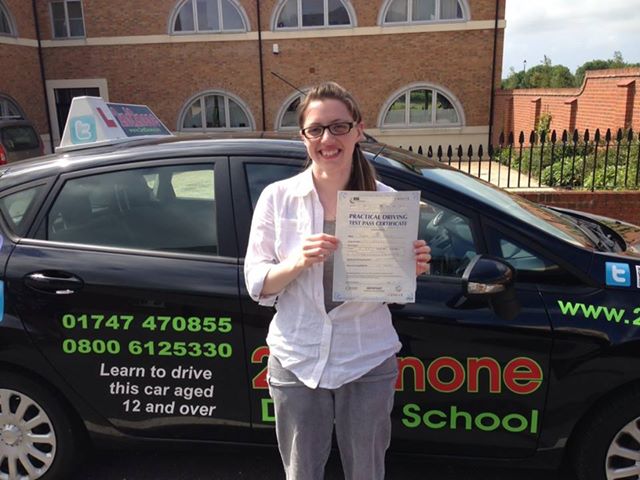 Great instructor, would recommend James to anyone.
Congratulations to Chris Willis from Warminster on passing his driving test today 08/04/16 1st time in Salisbury after undertaking a 30 hour intensive driving course with his driving instructor.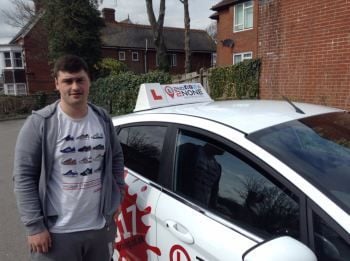 Just passed my driving test first time with 2nd2none! Thank you for James for everything these past two weeks. I started driving when I was 17, but was so nervous that I decided to stop. Now age 22 I plucked up the courage to do it again, choosing the 42 hour course. A week later from the first day I was more confident than I've ever been driving! Thank you again James & 2nd2none!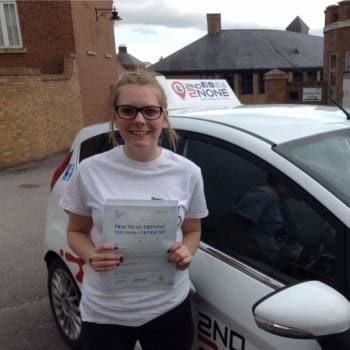 Any problems booking online or if you have any questions about your one week intensive driving course then please call
01392 984134
* TERMS & CONDITIONS APPLY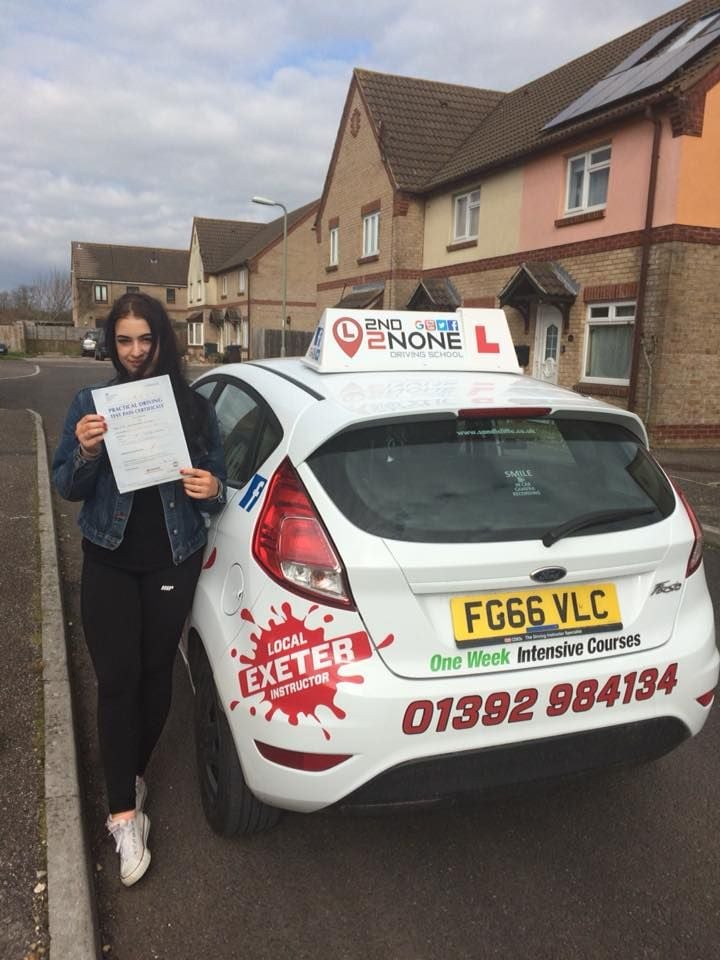 If An Intensive Driving Course Isnt For You, Then How About Weekly Driving Lessons in Exeter
2nd2None Driving School
19 Walton Road
Exeter
EX2 5RE
01392 984 134