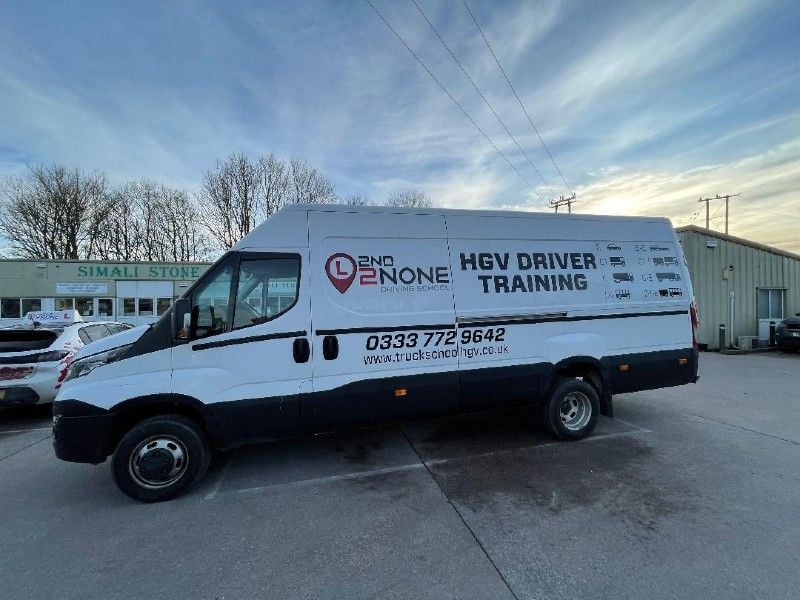 HGV Driving Courses Available in North Dorset
Category C1 Ambulance / Horsebox training and Car to C+E HGV driver training
HGV drivers can earn in excess of £30k a year and there has never been a better time to be an HGV driver with national HGV driver shortages across the country.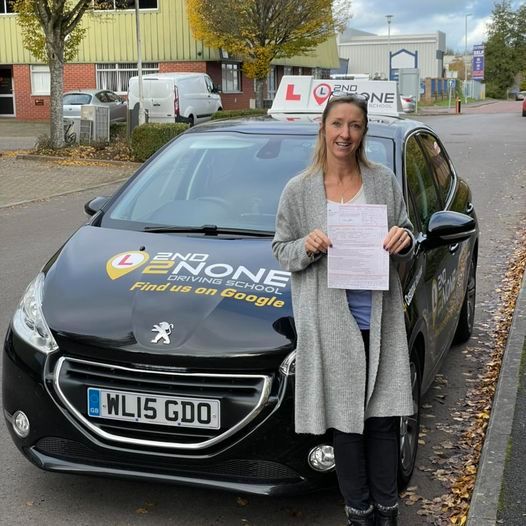 Driving Instructor Training
Driving Instructor Training Courses Available now in Blandford forum
Training as a driving instructor can be a very rewarding and lucrative career option. Once trained you will be helping shape young peoples knowledge and understanding of the road and helping them stay safe while drivingn on the roads.
The job can be very flexible allowing you to choose when you work.
Driving Lessons Blandford Forum
Get on the road to your freedom and independence with driving lessons from a 2nd2None driving instructor.
Most people think that all driving instructors in Blandford Forum are the same!
But did you know that nearly 234,000 people a year change their driving instructor before ever attempting a driving test. Thats 30% of learner drivers each year that choose to change their driving instructors. So why is there such a large amount of learner drivers changing to a different instructor before even making an attempt at the driving test?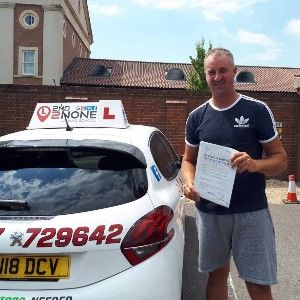 Your choice of driving instructor for your driving lessons in Blandford Forum is a very important one that can make all the difference to how many driving lessons you will need, how much overall it will cost you to reach the test standard and most importantly how much you will enjoy your driving lessons in Blandford Forum. Choosing the wrong driving school or driving instructor in Blandford Forum has even been known to lead to some people giving up learning to drive all together because their choice of driving instructor has put them off.
We hear far too often from pupils that change to us of unprofessional driving instructors that have shouted at them, poked them, got mad when they have made mistakes or spent a lot of time sat on the side of the road while the instructor finds any excuse not to let you start the car. The problem is with starting the car it costs money, money for fuel and money for the wear and tear of the learning car. If your driving instructor has offered you an unbeatable deal on your first 5-10 lessons or the hourly rate is so much lower than the nearest rival that driving instructor wont be making any money to cover their costs so will want to keep you parked at the side of the road for as long as possible.
With your driving lesson in Blandford Forum, our driving instructors will expect you to be driving the car on your very first driving lesson. Of course there will be some explaining to do beforehand and your driving instructor will also take you to a quiet starting area where you feel safe and in control, but you most definitely will spend most of the lesson driving the car and if it shows you are a natural you may even be able to drive home at the end of your first driving lesson.
Our driving schools aim is to make sure you get the service and level of driving tuition you deserve for your money, we dont offer cheap driving lessons in Blandford forum but we offer driving lessons of high quality and great value. Each driving lesson will start off with your driving instructor setting you an achievable aim and giving you the knowledge and practice to reach those aims. Basically put, with our high quality structured driving lessons we aim to get you through your driving test 1st time with the lowest possible cost and hours while still teaching you how to be a safe and considerate driver for life.
We have both Male and Female driving instructors covering Blandford.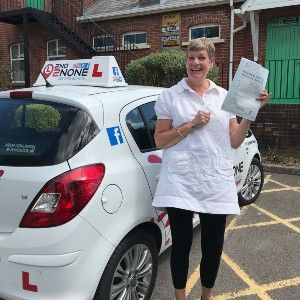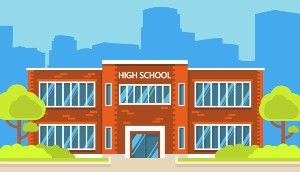 Choose your pick up location
We are happy to pick you up from home, work, or school and will also pick up from Bryanston School for driving lessons in Blandford Forum.
We also cover all local test centres including Dorchester, Salisbury, Poole and Yeovil and would be happy to take you to the driving test centre of your choice.
Most people learn to drive by having weekly lessons in Blandford Forum and we would recommend that as a learner driver, you have two hour lessons at a time. Two hour driving lessons will allow you to learn more and spend more time on each subject meaning you can be ready for your driving test quicker than if you only took hourly lessons each week. This in turn can help you save money as you will need less hours to be ready for your driving test.
Two hour driving lessons will also be essential for reaching the test centre areas such as Dorchester, Poole or Salisbury.
Driving Lessons Blandford forum currently have local male and female driving instructors offering manual driving lessons in Blandford forum.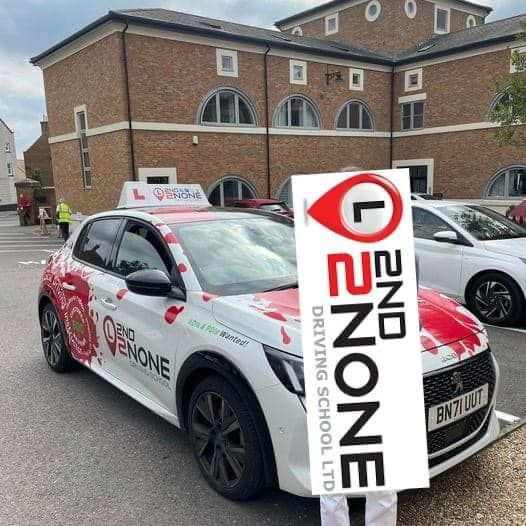 Automatic Driving lessons
We are also able to provide you with Automatic driving lessons in Blandford Forum.
Learning to drive in an automatic car can seriously reduce the amount of hours and cost required to reach the driving test standard but please be aware that if you pass your driving test in an automatic car you will be restricted to only driving an automatic car and will require a manual driving test to drive manual cars. We also provide Automatic driving lessons to most places around Blandford Forum.
Please call us for our latest prices on Automatic Driving Lessons.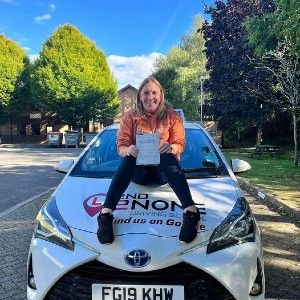 Intensive Driving Courses
As well as weekly driving lessons in Blandford Forum we are also able to offer you Intensive Driving Courses in Blandford Forum if you want to pass your driving test in one or two weeks. You will need to have pass your theory test before we can book your practical driving test.
These intensive driving courses are available as both Manual and Automatic Intensive Courses and we have a range of options depending on your previous driving experience.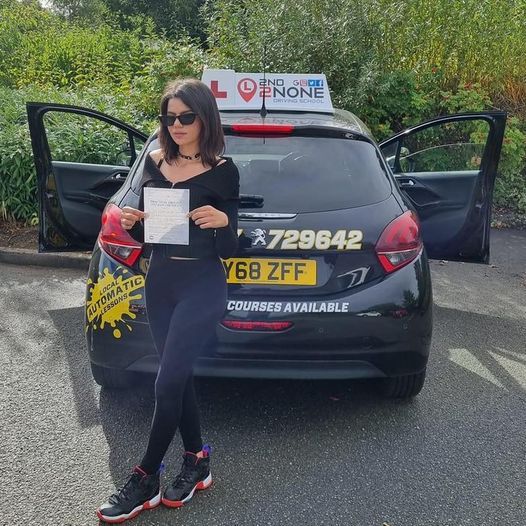 PRE-17 Driving Lessons (12+)
And if you are considering learning to drive but aren't 17 yet then why not come to one of our Under-17 driving event days at Henstridge Airfield and Weymouth Park & Ride
These driving days for PRE-17's are amazing fun and very informal. Open to anyone aged 12+
You can enjoy driving one of our driving instructor dual controlled cars in the safety of our private training area and the best bit is these sessions will all go towards your on road driving lessons when you turn 17. *You need to book your driving session before the day, unfortunately we can not take bookings on the day.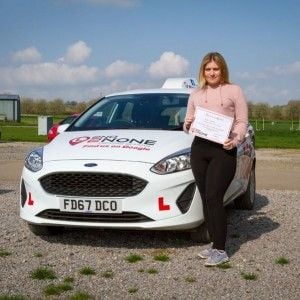 HGV Driver Training now available in Blandford Forum
Categories C1, C and C+E now available
Please contact our support team on 0333 7729642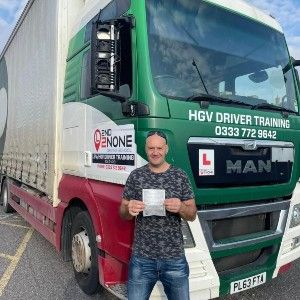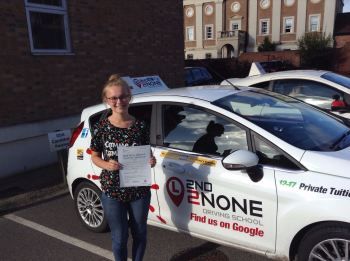 Congratulations to Georgina Duckworth from Blandford.
Georgina said "Absolutely awesome! 3 day intensive, friendly and efficient! Thanks 2nd2none!"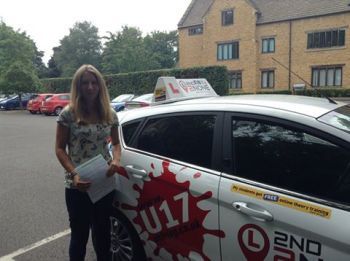 Congratulations to Sharlene Godwin
Thanks James, Fantastic instructor put me right at ease, strongly recommend. Passed with Zero minors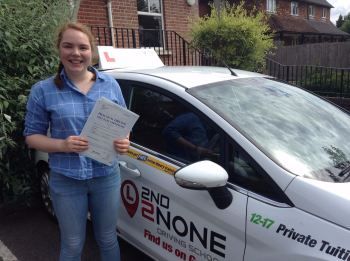 Congratulations to Imogen Marshall from Clayesmore School who passed her test first time today 05/08/16 after completing a 30 hour intensive course in Salisbury.
Imogen said "Excellent service and great conversations! Passed 1st time and would recommend!"
Jade Howard
Passed my intensive course first time with 6 minors thanks to James and 2nd2none driving School. I felt really prepared and James helped me go over the things I wasn't so confident with before the test. I'd recommend 2nd2none as it has helped me learn to drive safely and pass quickly. Thanks!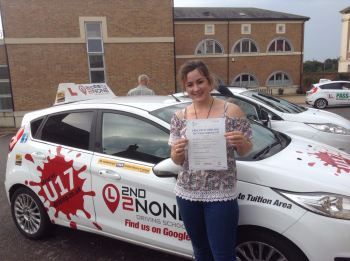 Congratulations to Poppy Luxford who passed her test today 13/09/16 in Dorchester. Poppy said "James is such a good instructor. I really appreciate him understanding my nerves! Highly recommend 2nd2none! Thank you!"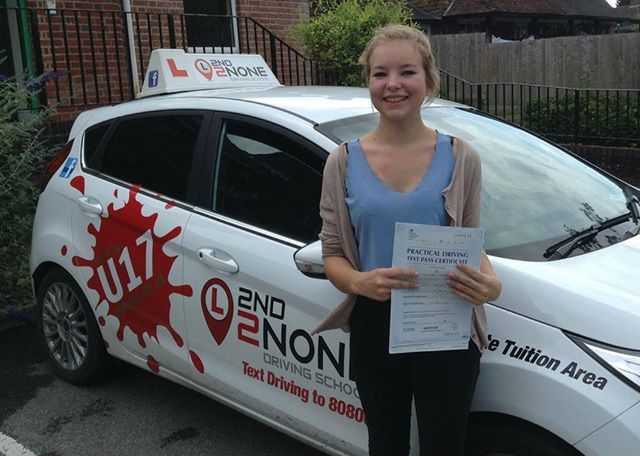 Without James I wouldn't have been able to pass, after my accident he built up my courage to learn to drive again. The free access to Theory Test Pro was my revision to pass my theory and without it I probably wouldn't have. Overall, my driving experience was fun, giggliy and a memory I plan to keep forever. Thank you James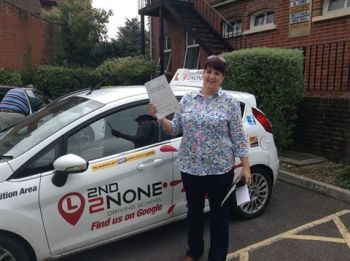 Kirstie said " After 20 years and 3 tests I've finally passed.....WITH ZERO MINORS!!!! .....James is fantastic, and really puts you at ease. So happy.....THANK YOU SO MUCH"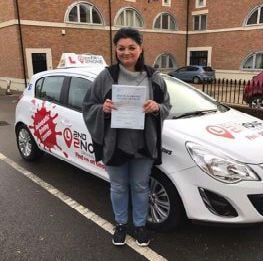 Agnieszka Daly
"I passed my test today, my instructor Kerry Cade is the best instructor I've come across. She has a very good student-tutor connection and is very understanding. I was very lucky to be her student. Is a pleasure to learn with her. Thank you."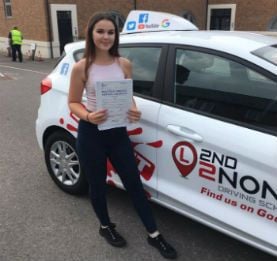 Thank you ever so much to my driving instructor Glenn Hollands! You have all gone above and beyond to make me feel comfortable and build up my confidence I couldn't have have chosen anyone better.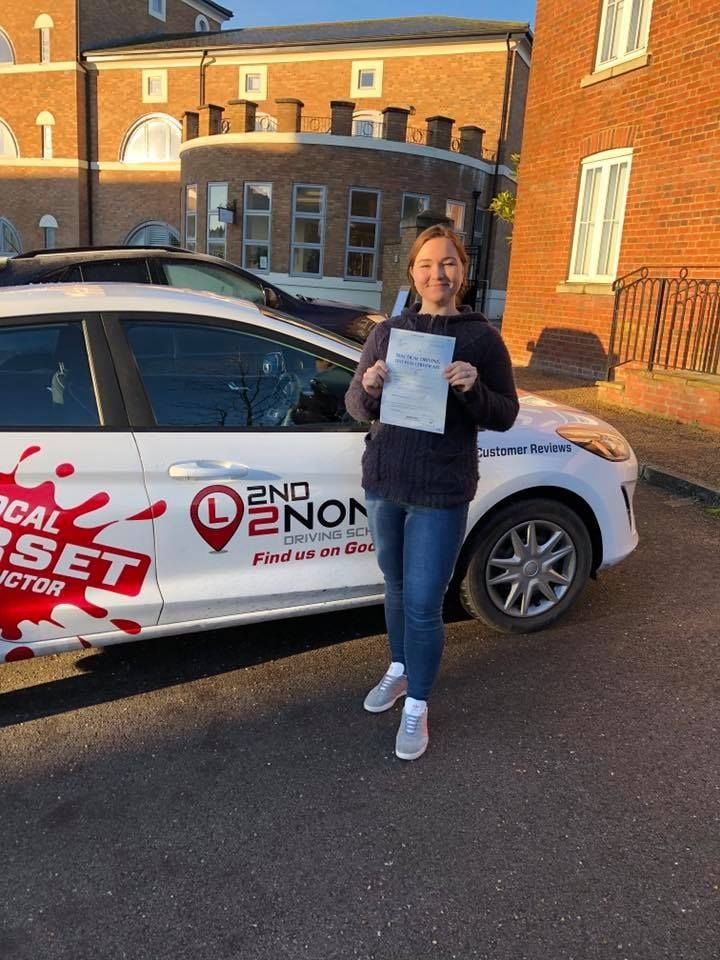 I'd like to say a big thank you to Glenn for his support in getting me test ready and finally passing my test. I started with bad habits from previous years driving and I was nervous to start again. Glenn got me back up to scratch and gave me heaps of confidence to continue driving after such a long break. The lessons were always comfortable and I was made to feel at ease at all times. Not only did Glenn's lessons get me to pass my test but has given me valuable lessons for the rest of my life driving! Couldn't be more grateful- thank you! The whole company has been great and booking lessons and tests has always been very straight forward and with good customer service.