Train to become a Driving Instructor
How would you like a job that makes a real difference to someone's life?
A job that earns you respect in the community?
A job that offers you real flexibility in the days and times that you choose to work?
How would you like to do your part to help people become the safe drivers of tomorrow?
There has never been a better time to become a driving instructor, thanks in part to Covid-19 the demand for driving lessons has reached unprecedented levels and right now, there simply are not enough driving instructors to cope with demand.
Train to become a driving instructor with 2nd2None Driving School and you can start your new career and a new purpose in life helping young people gain their freedom and independence.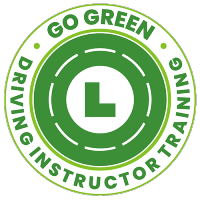 Your road to a new career
Train yourself online to be a driving instructor. Start your training today using Go Green online training videos and workbooks from the comfort of your own home, in your own time and at your own pace.
2nd2None Driving School has teamed up with GO GREEN Instructor Training to give our trainee driving instructors the best possible and honest start to their driving instructor career. Whats more if you purchase your GO GREEN training course as part of your training with us, you will save 15% off their normal fee.
Be aware that the GO GREEN instructor training courses gives you everything you need to learn how to be a driving instructor from the comfort of your home and it is highly recommended by our trainers, but it does not include any in-car training sessions with one of our trainers.
In-Car training sessions can be purchased separately below.
We also offer complete training packages, please see here
Use the button below to view the GO Green website where you can read more about what is included in the course.
The button below will send you to the Go Green website and automatically give you the 15% discount on the GO GREEN training course.
So why choose us for your training?
What's the difference between ourselves and the other training providers out there?


We have Local experienced ADI trainers that have local knowledge of the area you will be teaching in which means you wont have to travel hundreds of miles for your training.
Our local knowledge means your trainer will be able to help you recognise training grounds for your future pupils.
As your trainer will be local, they will be able to give you the opportunity to sit in on real life lessons with actual learner drivers which can prove an invaluable experience to help prepare you for your Part 3 exam.
When you are ready there will also be the opportunity for you to take control of a learner driver lesson while under supervision from your trainer.
Your trainer will attend your Part 2 & 3 exams with you for moral support. They will also allow you the use of their training vehicle for your Part 2 exam and Part 3 exam if required.
As a business we are also in a position to sponsor your trainee licence and can supply you with a dual controlled training vehicle as well as a steady supply of learner drivers.
Take a look at the GO GREEN course content and get your 15% OFF here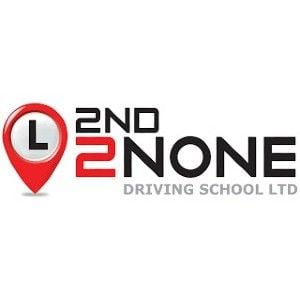 Our in-car training sessions are run on a 1-2-1 basis and are designed to compliment the GO GREEN course mentioned above.
If you train with 2nd2None Driving School we are able to offer you sponsorship for the purpose of the trainee licence, which means you can earn an income while perfecting your skills as a PDI prior to passing your Part 3.
All our trainees will also be offered the opportunity to come and work with our driving school as a trainee using the trainee licence but also once fully qualified as an ADI.
In-car training sessions are charged at £45 per hour with a minimum of 2 hours.
You can also purchase a block of 10 hours of training for £420, saving you £30 over the 10 hours.
Please take a look at our suggested reading material that you will require for your instructor training.
If you would like a no obligation chat about training as a driving instructor then please fill in the form below and James or Holly will be in touch
Have a look here to find out more about how our driving school instructor partnership works.