Local Driving Instructors providing driving lessons in Nailsea and the surrounding area
1000+ Customer reviews and 501 driving test passes in 2019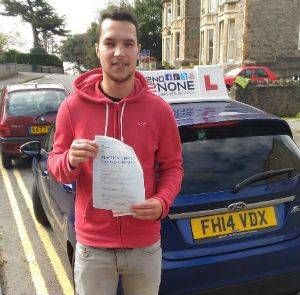 Local Driving Instructors in Nailsea
Take your driving lessons in Nailsea with an enthusiastic and experienced local driving instructors who's aim is to get you to pass your driving test on your first attempt and with the least cost to yourself while also making you a safe and considerate driver for life.
When you learn to drive in Nailsea your driving lessons will be tailored to your individual needs and experience as no two people are ever the same. Each driving lesson will have an achievable aim so there will be no just driving around, just high quality structured driving lessons that work and guarantee you the best results.
You can arrange to start your driving lessons from your Home, Work or College. Just let us or your instructor know when you book your driving lesson where you would like to start the driving lesson too.
In 2019 we helped 501 pupils to pass their driving test across the southwest including Nailsea, Portishead, Clevedon and Bristol.
Join the growing number of pupils that are learning to drive right now in Nailsea with 2nd2none Driving School.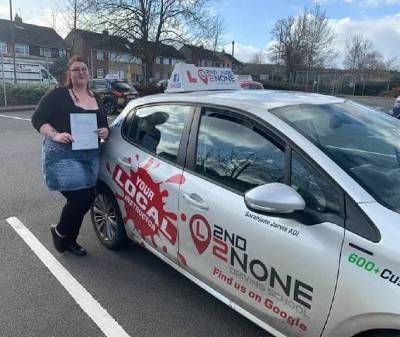 Intensive Driving Courses Nailsea
Most people will learn to drive with weekly driving lessons but there is another way you can learn to drive that can save you both money and the time it takes. Intensive Driving Courses are ideal if you need to get your driving licence fast for a job offer or if you just dont have the time to learn over a longer period as you would with weekly driving lessons. These Intensive Driving Courses or as they are sometimes called Crash Courses are not suited to everyone and they can be a big strain on you as there is a lot to learn in order to reach the driving test standard.
The Intensive Courses are best suited to someone that has already taken previous driving lessons although we can cater for complete beginners and have driving courses from 12 to 42 hours depending on your driving experience and level of nervousness.
Please Note: You will need to have passed your Theory test before we can book your Practical driving test and there may still be a wait for local test dates but we can discuss this with you and book your driving course accordingly.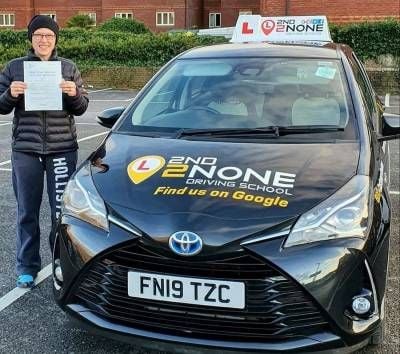 Automatic Driving Lessons Nailsea
Automatic driving lessons in Nailsea can be ideal for anyone who struggles with changing gear, who finds driving a very complex task (even after a fair few lessons, when for most of us the whole clutch-gear-biting point thing has switched to autopilot mode)
Driving an automatic car has definite benefits too. The car changes gear for you at the appropriate time, so you'll rarely over-rev an automatic car; and although your fuel consumption may be slightly less economical than a manual car, overall it can make a worthwhile difference in the level of effort required when driving on longer journeys.
It also makes driving a lot less stressful as all you need to do is control the brake and the accelerator which give you so much more time to think about the road and other road users and not thinking about your clutch and gears. We often find this can also lead to you needing less overall driving lessons as you will pick up driving a lot quicker which can save you both time and money. And with Bristol's continuing traffic problems and delays plus all the stop start this can involve, driving an automatic car can really make your journey through Bristol's busy streets much less stressful and maybe even enjoyable.
Automatic Intensive Driving Courses in Nailsea and Bristol are now available.
Driving Instructor Training Nailsea
Become a driving instructor and get your new career on the road with 2nd2None Driving School
We are always on the look out for driving instructors to join the team here at 2nd2None Driving School. We currently teach over 800 pupils every week and demand is growing. We often find our team of instructors turning work away due to full diaries and there simply are not enough driving instructors available for the demand at the moment.
Our Instructor Training Courses are carried out in your local area on a one to one basis so you have the full attention of your assigned Driving Instructor Trainer.
We can even offer employment or self-employment depending on your situation and what you would prefer, please call our office on 0117 9051155 for more information or you can visit our dedicated driving instructor training website.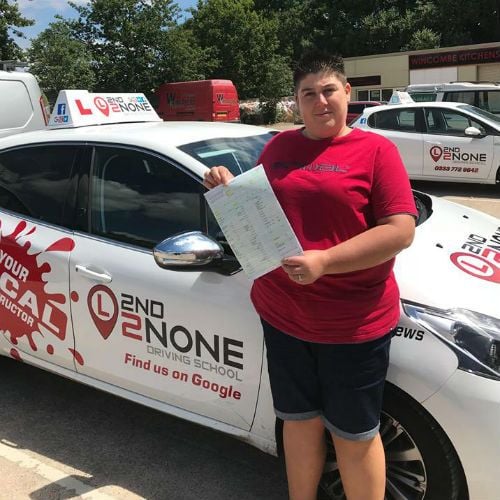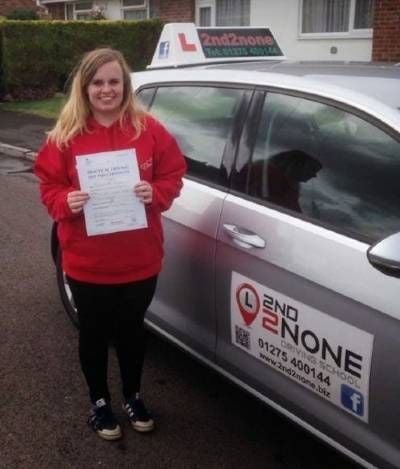 Tam Bessant
Passed today at Southmead test centre with the help of my fantastic instructor John Hodsons. After having a bumpy start to driving with my first instructor John quickly got me learning the correct way. He's super friendly and a fantastic instructor I definitely recommend him!!
Thanks John.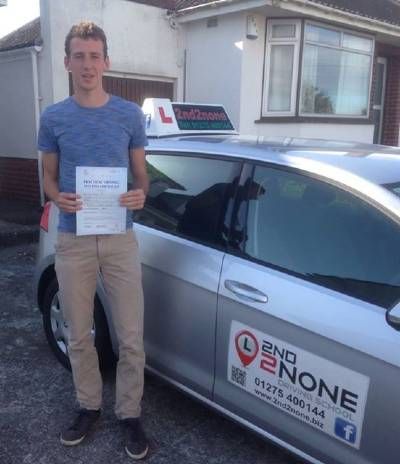 Jack Last
Would like to thank John Hodson for all his efforts to allow me to pass my driving test! Lessons were fun, exciting and challenging which always allows for improvement each lesson! Great feedback was always given at the start of each lesson, to allow you as the pupil to gain a focus on what you need to focus on, in order to be a better driver!
Great instructor.
Cheers John!