Book Your Driving Lessons Now
Driving Lessons Portishead
There has never been a better time to learn to drive in Portishead with our latest special offer for new learners. You can now get your first 10 hours of driving lessons in Portishead and save over £60 on learning to drive.
Take your driving lessons in Portishead with an enthusiastic and experienced local driving instructor who's aim is to get you to pass your driving test on your first attempt and with the least cost to yourself while also making you a safe and considerate driver for life.
When you learn to drive in Portishead your driving lessons will be tailored to your individual needs and experience as no two people are ever the same.Each driving lesson will have an achievable aim so there will be no just driving around, just high quality structured driving lessons that work and guarantee you the best results.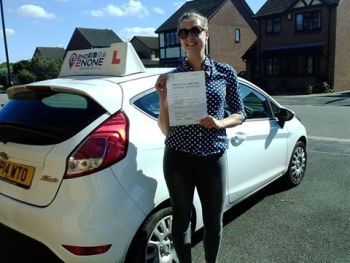 You can arrange to start your driving lessons from your Home, Work or College. Just let us or your instructor know when you book your driving lesson where you would like to start the driving lesson too.
Over the past 5 years we have helped literally hunrdreds of pupils to pass their driving test across the southwest including Portishead. We can now boast a great team of over 37 driving instructors and they help around 800 people each week learn to drive.
Over 154 Driving Test Passes in 2013 - Over 200 Driving Test Passes in 2017 - Over 230 Driving Test Passes in 2016 - Over 339 Driving Test Passes in 2017 - 322 Driving Test Passes in 2018 - 501 Driving Test Passes in 2019. Join the growing number of pupils that are learning to drive right now in Portishead with 2nd2none Driving School.
Intensive Driving Courses Portishead
We are also able to offer you a One week intensive driving course in Portishead and the surrounding areas. These are sometimes also referred to as Portishead Crash Courses and these intensive courses can be an ideal way for you to reach the driving test standard sooner and be ready to take your driving test at an earlier date than you would with conventional weekly Portishead driving lessons.
This can be a perfect way to learn to drive if you need your driving licence fast as maybe a new job offer depends on it or you are simply too busy for weekly driving lessons. By having your driving lessons close together, it can also mean you need less hours of driving overall to reach the driving test standard and so in turn an intensive driving course in Portishead can save you money on the cost of learning to drive.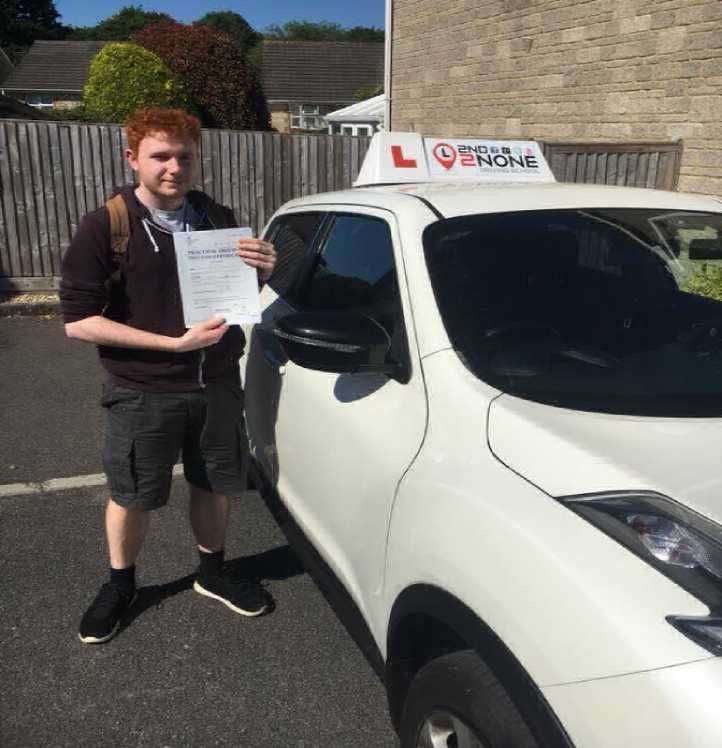 These type of intensive driving courses can be very tiring and require serious commitment from you. They may not be suitable for everyone and it is recommended that you have at least had a couple of driving lessons before considering a one week intensive driving course.
Before we can book your practical driving test at one of the local Bristol driving test centres, or your intensive driving course with one of our local driving instructors, you will need to have passed your theory test as we prefer to book your practical driving test for the last day of your intensive driving course as this proves to be better for you than having to wait for the driving test.
Call our customer services team on Bristol 0333 7729642 for more details or take a look at our Portishead One Week Intensive Driving Course page. You might be able to pass your driving test in time for the weekend.
Intensive Courses in Portishead are available in both Manual and Automatic cars.
Under 17's Driving Lessons Portishead
We run regular under 17's driving lessons at The Royal Bath and West Showground and Henstridge Airfield in Somerset.
The Bath & West showground is just 37 miles from Portishead and will take you an hour to reach us. Henstridge Airfield is 65 miles and will take you 1 hour 34 mins.
These Under 17's driving lessons are open to anyone aged 12 plus that meet the minimum height of 4ft 8ins and offer youngsters the chance to get behind the wheel before they turn 17. This offers the opportunity to gain driving experience in the safety of our privat training areas.
All sessions are one to one with a qualified driving instructor using dual controlled car at our off road training area.
Please visit our Under 17's Driving School page for more details of our next driving day.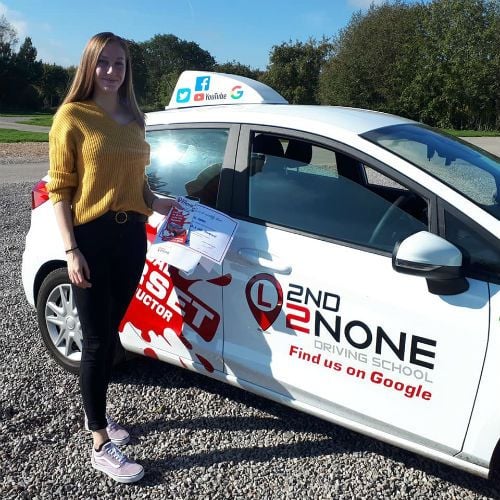 Driving Instructor Training Portishead
Become a driving instructor and get your new career on the road with 2nd2None Driving School
We are always on the look out for driving instructors to join the team here at 2nd2None Driving School. We currently teach over 800 pupils every week and demand is growing. We often find our team of instructors turning work away due to full diaries and there simply are not enough driving instructors available for the demand at the moment.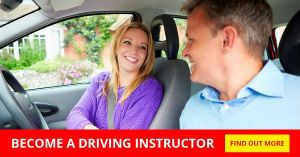 Our Instructor Training Courses are carried out in your local area on a one to one basis so you have the full attention of your assigned Driving Instructor Trainer.
We have affordable payment options to suit all budgets so you can easily spread the cost of your training over several months.
We can are able to offer you both employment or self-employment positions with our driving school depending on your situation and what you would prefer.
Please call our office on 0333 7729642 for more information or you can visit our dedicated driving instructor training website.