So you have just turned 17 or your about to and you have got your provisional driving licence. Now do you want to take weekly driving lessons or do you want to get it all over and done with in just one to two weeks?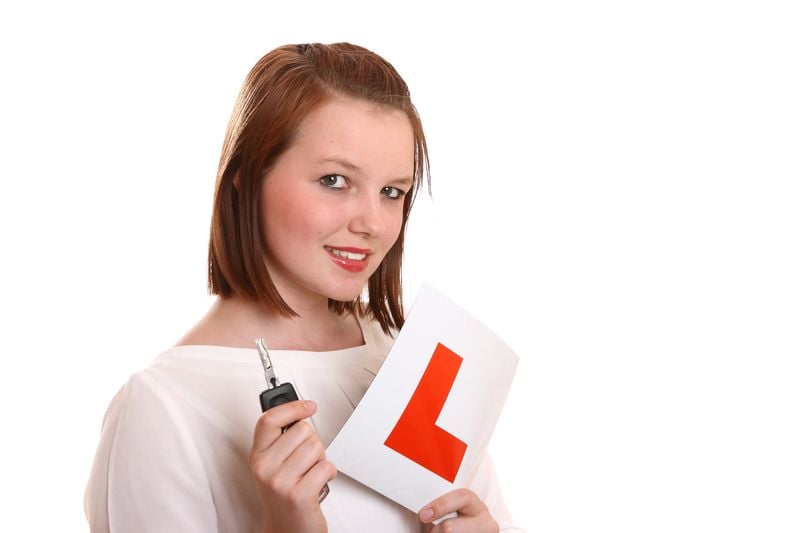 With weekly driving lessons you will normally have a regular two hour driving lesson each week or your driving lesson day and time can be changed around each week if for example you have school or college or work shifts.
With weekly driving lessons your progress towards your driving test can take some time, on average most people now need around 45-50 hours of driving lessons, at just two hours a week that around 22-30 weeks of driving lessons, or in other words seven months of driving lessons before you are ready for the driving test.
You might also find that with a two hour driving lesson each week you dont get a lot of time behind the wheel, or much time around the driving test centre area if you dont live near by and maybe have to spend 30 minutes or more travelling to a test centre area.
You may find that between lessons you also forget some of what you have learned and this for a brief time of each lesson can lead to more practice of the same things to get you back up to speed.
At least with weekly driving lessons you can learn to drive at your own pace and there will be less presure to reach the test standard as there is no deadline to be ready. You will also be able to get vital driving experience before taking your Theory Test as this can be taken at anytime but still you must pass this test before you can book your practical driving test.
To find out more about weekly driving lessons please see here
What is an intensive driving course?
Sometimes referred to as a 'crash course', an intensive driving course crams in all the training you need to pass your test in a shorter timeframe of maybe 1-2 weeks.
As with any driving lessons you must have your provisional UK driving licence to take the course and while you can sometimes take both the theory and practical tests as part of the course, most driving schools will require you to have already passed your theory test so that they can arrange your practical driving test for the end of your course.
You can do the training in your local area or some driving schools will offer a residential course where you stay away from home. If you'd prefer something a little less extreme, semi-intensive courses are also available that allow you to take time out while you pass your theory test.
Take a look here at our intensive driving courses in your area
What do you do on an intensive driving course?
With all of our intensive courses they will be run as one-to-one tuition with a qualified driving instructor. You'll do the all the same training as you would with weekly driving lessons, although an intensive course can often be tailored to focus on the areas that you're least comfortable with. In most cases we will book your practical test for the end of your course but please be aware that not all intensive course companies and driving schools operate this way and there could sometimes be a wait for a practical driving test if it wasnt confirmed before your course starts.
How long is an intensive driving course?
The length of your intensive driving courses can vary depending on your previous driving experience. Typically courses for beginners are offered over one or two-weeks but can be as little as two - three days depending on your previous driving experience. Because your driver training is done over such a short timeframe, you should expect to spend at least five - six hours a day on the road.
If you've previously taken a few lessons and simply want a crash course ahead of a test, you could opt for a two-day course with just 12 hours of training.
If you're not sure how much training you need, your driving school should be able to offer you an assessment to see which course would be best suited to you.
How much will an intensive driving course cost?
The expense of weekly driving lessons and taking a test is why many people choose to take an intensive course, which could potentially work out cheaper.
A one-day course is likely to cost around £300 plus, but this is only suitable for someone who requires a few hours' practice before a test. A week-long course of 30 hours can cost in the region of £1,200 plus, while a two-week course may be around £1,500.
It might sound high, but when you consider that the average cost of an hourly driving lesson is £30, it could save you money in the long run. If the average person takes 47 lessons to learn to drive, most pay over £1,400. Then there's the cost of the theory and practical tests on top of that.
Will my intensive course be in a manual car?
Most driving schools can now increasingly offer intensive driving courses in both manual and automatic cars, please be aware though that automatic intensive driving courses can cost a little bit more than manual courses, this is due to their limited availability also the additional cost of purchasing and running an automatic car.
Where can I take my intensive driving course?
We have local driving instructors across the Southwest and our team of instructors will happily come to you. If you are still unsure about which company to go with for your intensive course, please do your research before choosing which company to go with – don't just settle for the cheapest option. Look at the pass rate and read reviews. You can see over 600 customer reviews for 2nd2None Driving School right here
Your instructor will be able to pick you up from your house or workplace and you'll train on local roads or near your chosen test centre.
As you will have more time each day you may be able to have your driving test at a test centre further away than you normally would if you have a perference to which test centre you use. Please take a look at our list of available test centres that we cover and choose which one will work best for you.
Am I guaranteed a test pass?
Your course instructor will teach you the skills and knowledge required to pass your practical driving test. However, the test itself will be carried out by an independent government examiner who will assess your performance on the day. So no driving instructor or school can ever guarantee a pass.
Is an intensive driving course suitable for me?
Intensive driving courses will last for upto 6 hours a day, this can prove very tiring and maybe isn't right for everyone. If you've never sat behind a steering wheel before, a five - seven day intensive course could be overwhelming. It helps if you've already mastered the basics of clutch, brake and steering control and will reduce the need for such a long course.
You may also feel under pressure to pass your test first time to get the best value for money. But your instructor will do all they can to keep the pressure off and keep your course stress free but, intensive driving courses can work very well for most people.
If your still unsure if an intensive course is right for you then please feel free to give our team a call and they will be happy to discuss your concerns before you book your intensive course.
Are intensive driving courses worth it?
An intensive course will allow you to train at a very fast rate and everything you learn will be fresh in your mind. With weekly driving lessons, it's sometimes easy to forget things. An intensive course can save you time and money as you might need fewer hours' training and because you have more time each day your instructor may be able to take you to busier areas to experience different driving situation you just wouldnt have the time to cover with weekly driving lessons, this can include busy city centre areas and even motorway driving if you are progressing ahead of schedule.
However, you might not experience different weather conditions or drive in the dark, for example like you would with conventional lessons.
And if you fail the intensive course, you may have to wait several weeks before another driving test slot becomes available – by which time you may have forgotten much of what you learnt in the first place. We would recommend a couple of weekly driving lessons in this time to keep your knowledge fresh in your mind.