Intensive Driving Course's Poole
GET YOUR DRIVING LICENCE NOW - WHY WAIT!
Why wait months to pass your driving test, when you can have it all done and out of the way in as little as three days with one of our intensive driving courses.
Learning to drive will give you freedom to do what you want, when you want and being able to drive also opens up new job opportunities so it sometimes makes sense to get your new freedom and new jobs prospects now instead of 8-10 months down the road.
Our Intensive driving courses in Poole have been designed to deliver great results and get you on the road with the least time and hassle. For complete novices we offer you the choice of 36 or 42 hour driving courses where you can complete all your driver training in just one or two week's over 6-7 days with a driving test on your final day. We also have tailored driving courses for customers with different levels of driving experience so there is a intensive driving course to suit everyone. Why wait months for something that you can have next week, you know it makes sense.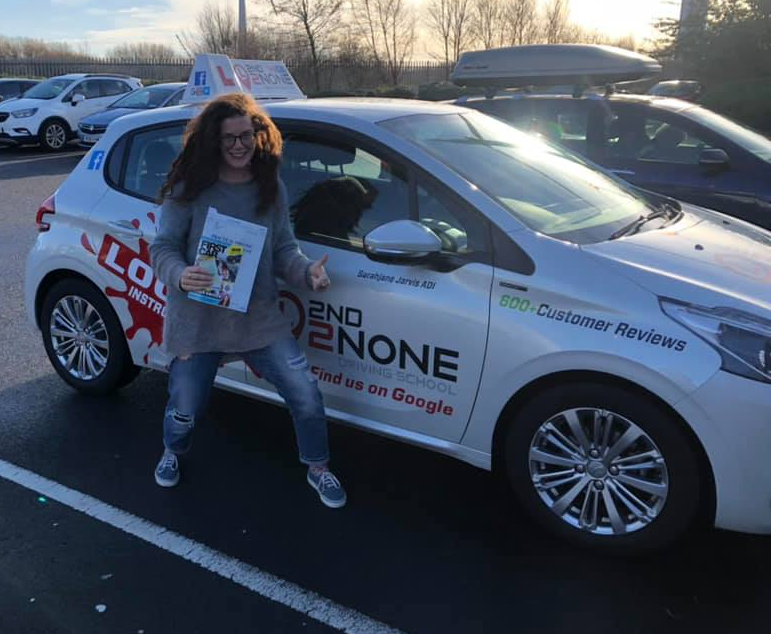 Manual Intensive Driving Courses
Pass your driving test in just one week with our intensive driving courses in Poole

18 Hour Intensive Driving Course £1210.00
Recommended 25 hours previous driving experience, driving mostly independently and familiar with the manouevers.
This 18 hour course requires a £395.00 deposit, payable upon booking

24 Hour Intensive Driving Course £1480.00
Recommended 15-20 hour previous driving experience, driving semi-independently and introduced to all manouevers.
This 24 hour course requires a £395.00 deposit, payable upon booking

30 Hour Intensive Driving Course £1750.00
Recommended 10 hours of previous driving experience, familier with controls and basic junctions.
This 30 hour course requires a £395.00 deposit, payable upon booking

36 Hour Intensive Driving Course £2020.00
Recommended for a complete novice, well co-ordinated and quick learner
36 hour course requires a £395 deposit, payable upon booking

42 Hour Intensive Driving Course £2290.00
1 day extra than quick learner, novice course
42 hour course requires a £395 deposit, payable upon booking

48 Hour Intensive Driving Course £2560.00
This ULTIMATE 48 hour course is perfect for complete beginners or the more nervous of learner drivers
48 hour course requires a £395 deposit, payable upon booking

12 Hour Intensive Driving Course £800.00
Suitable for pupils that have recently and narrowly failed their driving test within the past couple of months.
12 hour course requires £140 deposit, payable upon booking

6 Hour Intensive Re-Test Course £400.00
Returning Customer Only
For customers who have just missed out on their last driving test by less than a couple serious faults with just a few minors
This re-test course requires £140 deposit, payable upon booking
Over 900 Customer Reviews
Below are just an example of more than 900 customer reviews left by our previous pupils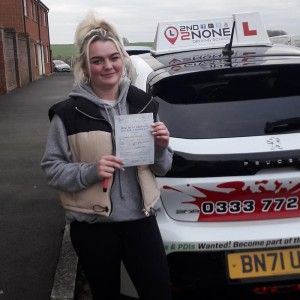 Latisha said "Amazing company! Quick response helped me tremendously:) I really recommend 2nd to none couldn't recommend a better company!! Thankyou to ray for teaching me and passing first time in Dorchester!"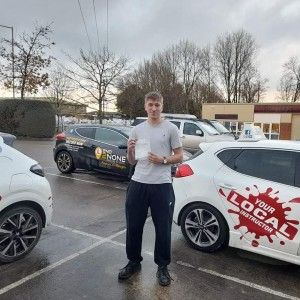 Benji said "Learning with the L,

Lorraine was excellent - and helped first time. Very friendly and would recommend to all.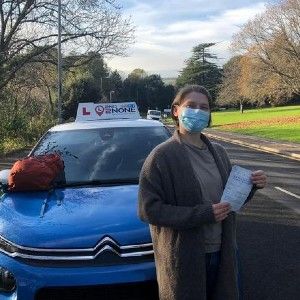 Incredibly happy to have passed my test! Jim is the best instructor in the land - patient, amazingly competent, and attentive to every student's needs. Huge thanks to Jim and the school!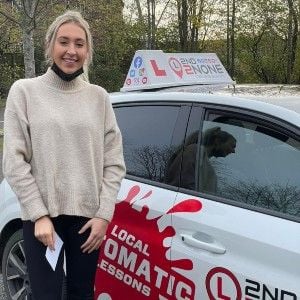 I have just passed my driving test, James was my driving instructor, would highly recommend him, made me feel very comfortable while learning to drive and relaxed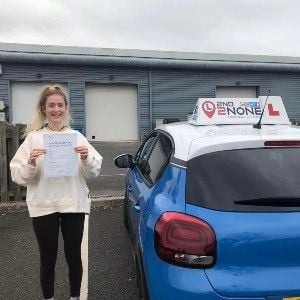 I have had a really good experience with 2nd2none driving! Jim was a great instructor, would highly recommend. Jim was always really calm and helped me gain confidence. His teaching style made me feel comfortable and optimized my learning in every lesson. Can't fault him! Thank you!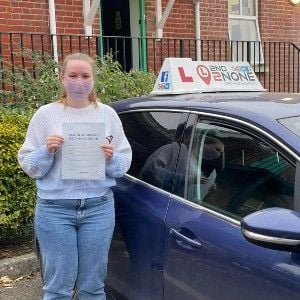 I would highly recommend Stuart. Not only was he informative and helped me pass my test with only 3 minors, he was also chatty and friendly. 100% would recommend Stuart and the 2nd2None team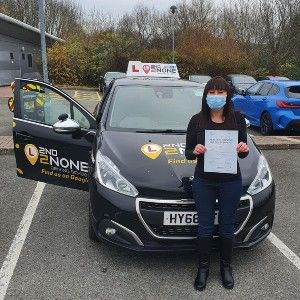 I passed my driving test 1st time yesterday, just want to say a massive thank you to Steve Elliott my driving instructor who was an amazing instructor.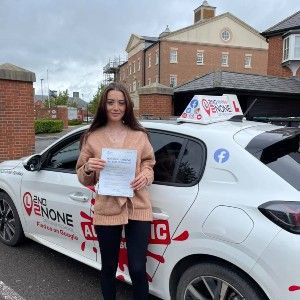 I passed today first time with two minors in Dorchester after an intensive driving course with James. I've suffered with extreme driving anxiety and found that James put me at complete ease. I couldn't thank James enough for all he's done, I wouldn't have been able to do it without him.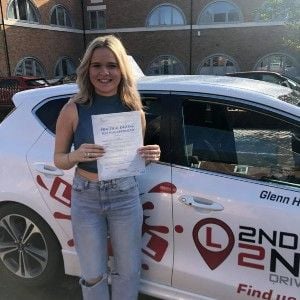 Glenn helped me pass first time within a 4 day intensive course. My experience was as good as I could've asked for and better. Thankyou so much for getting me ready and prepared for every aspect of driving! Highly recommend!!!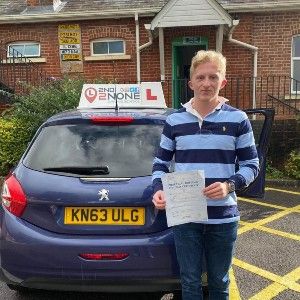 Thanks Ray and Stuart for all your help, much appreciated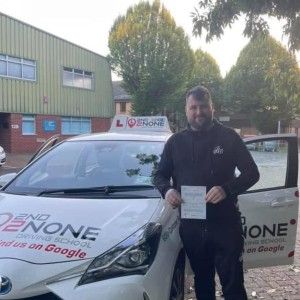 Very easy going! I was let down with another company, gave 2nd2None a call and they got me passed within 2 months! Laura was a very nice and easy going and easy to get along with I would recommend her to use! Very happy great service!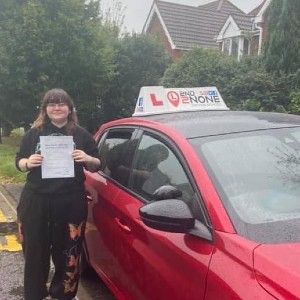 I just my driving test today on my first attempt. I can't thank my driving instructor Nick Webb enough for all his help. If you struggle with anxiety like myself, I highly recommend Nick to anyone with similar issues. He's always great at keeping you calm, allows you to learn at your own pace and is extremely understanding. Thanks again, see you on the road!
Any problems booking online or if you have any questions about your one week intensive driving course then please call
0333 7729642
* TERMS & CONDITIONS APPLY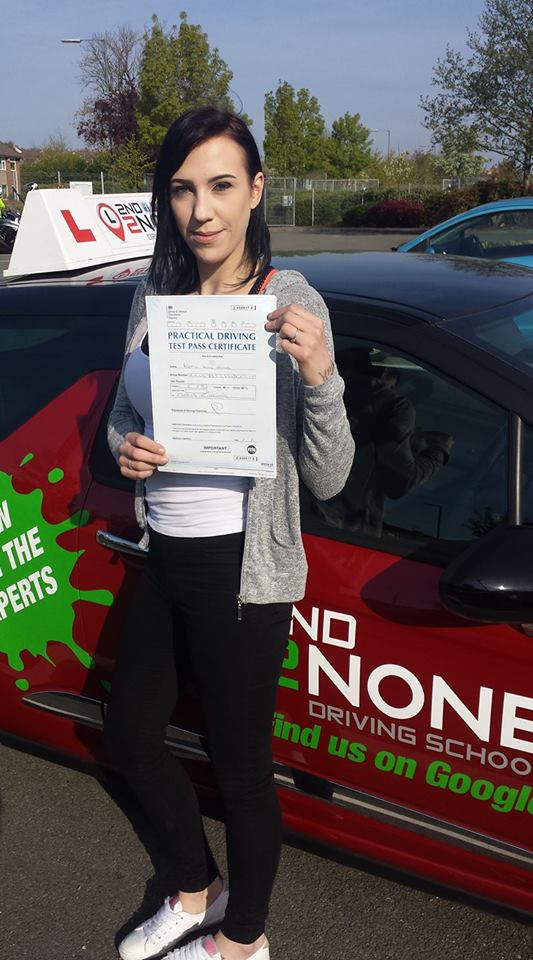 If An Intensive Driving Course Isn't For You, Then How About Weekly Driving Lessons in Poole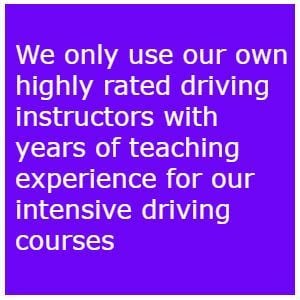 Our office based customer support team have access to the DVSA Test Booking System that we monitor throughout the day, so our team can often get you a driving test and a One Week Intensive Driving Course with a Practical Driving Test Guaranteed at the end of your course at your local driving test centre in less time that the normal national wait.
We Guarantee to always book your Intensive Driving Course with a Practical Driving Test on the final day.
This ensures you get the best results from your Intensive Driving Course and this will seriously increase your chance of passing your driving test first time.
We have specialist driving instructors in Poole that teach intensive driving courses and have the skills needed to get you the results you want from your intensive driving course. All the intensive driving courses are run at 6 hours per day with two 30 minute breaks in the day. The prices below include your practical driving test and pick up and return from your home or another allocated address.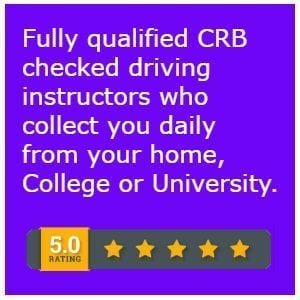 So what are you waiting for, book your intensive driving course today and get on the road to freedom.
(Please note, Intensive driving courses are not suitable for everyone and require long periods of concentration,
If in doubt please ask our customer service team for a driving assessment before booking your intensive course)
All our Intensive Driving Courses include the cost of your Practical Driving Test
Before you can book your intensive driving course you will need to have passed your theory test.
If you havent passed your theory test yet then please make use of our theory test pro below.