Driving Lessons Slough


Driving Lessons Slough
Manual and Automatic Driving Lessons, 01753 373 181
Driving Lessons Slough
Most people learn to drive by having weekly driving lessons in Slough and we always encourage our pupils to have two hour lessons when having weekly driving lessons.
Two hour driving lessons will allow you to learn more and spend more time on each subject meaning you can be ready for your driving test quicker than if you only took hourly lessons each week. This in turn can help you save money as you will need less hours to be ready for your driving test.We have two local driving instructors offering manual driving lessons in Slough and the surrounding areas.
We even have a discounted intro deal for new manual learners to get you started with your driving lessons.
To book your driving lessons in Slough, please call 01753 373 181

Automatic Driving Lessons in Slough
Call 01753 373 181 to book your automatic driving lessons in Slough
Automatic driving lessons can be a great way to learn to drive if you struggle with coordinating between your hands and feet and observations of the road ahead.
Without the clutch and gears to master, automatic driving lessons can really help take all the stress out of learning to drive and because of this you will usually find that learning to drive can be a lot more fun.
And best of all you will save a lot of hours learning to drive with an automatic car in Slough so the overall cost of learning to drive can be greatly reduced.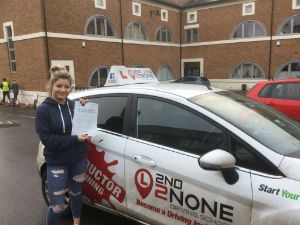 Semi-Intensive Driving Lessons Slough
We are also able to provide you with Semi Intensive driving lessons in Slough. This can be ideal if you want to pass your driving test sooner or you don't have enough free time for regular weekly driving lessons spread out over many months.
Learning this way isn't for everybody but having Intensive driving lessons can seriously reduce the amount of driving lesson hours that you need to be test ready and this can save you a great deal of money.
Plus you can in most cases be on the road after just one to two weeks of driving tuition.
Call 01753 373 181 to book your semi-intensive driving course in Slough
So what makes us different to other driving schools in Slough?
Have a read of over 600 Customer Reviews
Its tough looking for the right driving instructor or driving school in Slough with so many to choose from how do you know which driving school is the right one for you and your needs.
Its not surprising that most people think that all driving instructors in Slough are the same but did you know that an average 30% of learner drivers change their driving instructor before ever taking a driving test.
Put it another way, that's a staggering 234'000 people every year that change their driving instructor.
On top of this only 49% of pupils will pass their driving test first time.
So this should tell you that we are not all the same, in fact there are some very big differences between driving schools and different driving instructors in Slough, So choose wisely as the choice you make can make a very real difference to the time and amount you pay to get your full driving licence.
So what can you expect from your driving lessons in Slough?
Firstly our driving instructors and office staff will listen to what your needs are, maybe you are happy to have regular driving lessons each week at a time that suits your availability or maybe you dont have much free time or you want to pass your driving test fast.
Maybe one of our intensive driving courses in Slough would better suit your requirements.
From your very first driving lesson with us you will be driving the car, we don't want to spend hours of your time sitting at the side of the road explaining everything from a text book in great detail, of course we will tell you what you need to know to make your driving lesson a progressive and successful one but that's it.
No Time Wasting!
We aim to get you through your driving test as soon as possible with the least cost to yourself while making sure you have all the skills necessary to become a safe and confident driver for life.
Call Slough on 01753 373181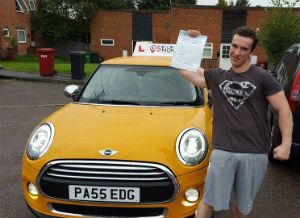 MASSIVE CONGRATULATIONS to Bradley from SLOUGH for an OUTSTANDING test pass today 06/10/15 with your driving instructor Mark at SLOUGH Test Centre with only 3 MINORS in the MANUAL.
This was so IMPORTANT for you to PASS this Test when you did, as TIME was running out with your SURGERY date fast approaching, and meant you would be unable to sit another TEST for at LEAST 3 MONTHS. ALL that HARD WORK PAID OFF.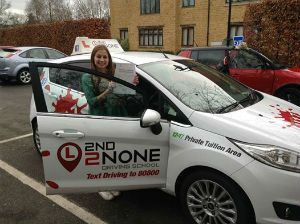 Megan Ozzard
I've just passed my driving test with 2nd2none driving school thanks to my driving instructor James! He was a huge help and I wouldn't have passed without him.
The free theory test pro was a huge help for passing my theory test and passed first time just using that.I would defiantly recommend 2nd2none driving school!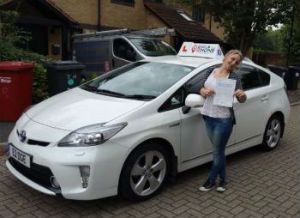 Charlotte Willis, Slough
Thanks so much to Mark! I was the most anxious learner in the world and he was extremely patient with me. Made me feel at ease behind the wheel and was very encouraging. I had been with a couple of companies before hand and just wasn't happy with my learning.
Would recommend him to anyone!! I feel like I could conquer the world now and will be able to expand my business and finally be able to take my children on day trips without getting a bus everywhere!! Words cannot describe how much I owe to this man!! Thanks so much!!!! Xx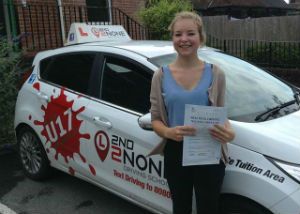 Tara Chambers
Without James I wouldn't have been able to pass, after my accident he built up my courage to learn to drive again. The free access to Theory Test Pro was my revision to pass my theory and without it I probably wouldn't have.
Overall, my driving experience was fun, giggily and a memory I plan to keep forever. Thank you James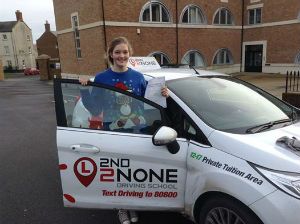 Josie Andrew
Just Passed first time with James!! Can't believe it! So happy with the company, i get on really well with James and he definitely helped me to cope with my nerves.
The free theory test pro was a great help and I found it really helpful to get to try all of the test centres before I made my decision.
I would definitely recommend them, James has a lot of patience which helped me to feel more relaxed in the driving seat.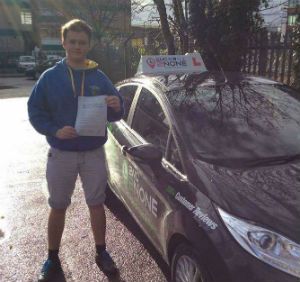 A big congratulations to Jack Stephenson of Langley Slough who passed his driving test 1st time with just 1 minor today at Slough driving test centre.
All the best Jack from the team here at 2nd2None driving school.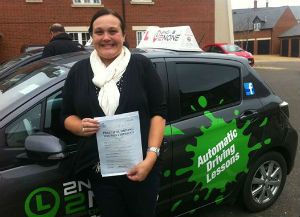 A big congratulations to Emma J Bellew who passed her Automatic Driving Test today with her driving instructor Paul Shackleton.
Emma had taken her manual driving test a couple of times before but could never really master the gears. Now with help from Paul, Emma passed her Automatic driving test at the first try.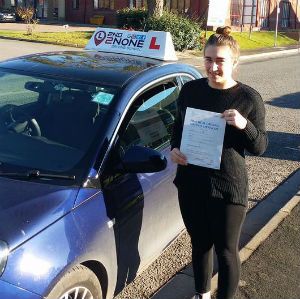 Here's one that slipped through the net this week. Well done Rachel who passed her driving test in Slough on Thursday 23/11/17
All the best from your driving Instructor Kourosh Bamsi-Yazdi and all the team here at 2nd2None Driving School.
Driving Lessons Slough
01753 373 181