So who are we and why should you consider joining our team?
2nd2None Driving School has been helping customers pass their driving test since 2009 and in that time we have gone from strength to strength and its all thanks to our great team of driving instructors that go above and beyond for their customers.
Our team of 28 ADIs and PDIs have amassed an impressive collection of over 700 customer reviews which just shows how loved they are by their customers.
The driving school is also owned by a working ADI so we know first hand your needs and concerns.
Our Low Cost Introductory Franchise Offer
Your first two weeks are franchise free to help you get up and running.
Pay just £25 a week for for the first six months when you sign up to our minimum 12-month plan,
'THAT'S LESS THAN AN HOURS DRIVING LESSON PER WEEK' (After six months the weekly fee will be £60pw)
Full vehicle graphics are compulsory and charged to you at just £199 which becomes refundable after 24-months with the company.
Vehicle graphics can include your own personal name on the door if you wish.
Roof Sign to get you noticed, (Requires a refundable £50 deposit).
Dual control Vehicle Back Up available from £20 a day.
All franchise fee's will be frozen in the case of a UK Covid Lockdown. We dont believe you should pay if you can not work due to lockdown.
So what do you get for your weekly fee?
Most importantly a good supply of customers to make sure you earn a good wage.
The highest hourly rates in your area for lessons, (Currently £32.50ph block rate for automatic).
All our driving lessons are Pre-Pay, so no late cancellations or no shows, Saving our ADIs on average £3120 per year in lost revenue.
Backup and support from our ADI customer service team.
Free Standards Check Training with our in house trainers.
Sponsorship and additional Part 3 help if you are a PDI
Company Fleece.
Business Cards.
Access to Theory Test Pro for your pupils.
Dual Control Vehicle Hire is an optional extra directly from us.
Our Promises to you
We are an open business and listen to your ideas or concerns.
We run a fair and inclusive business aimed at making sure you receive the very best for your weekly fee's.
We want you to remain with the driving school long term and we know in order for this to happen that it has to work for you as an individual.
We always aim to keep our lesson prices as high as possible for you, often exceeding the local rate in most areas.
We are established and through our social media and website are able to keep you between 80% & fully booked for a minimum of 48 weeks per year.
We use an online diary system that you are fully in control of.
You can genuinely choose the days and time you work.
You can choose the areas you want to cover.
If you are unable to work due to illness, extreme ongoing weather, local or national lockdowns, then we do not expect you to pay. Terms & Conditions apply but franchise payments will be frozen, not deferred.
Our promises are GUARANTEED or we will refund you any weeks where we do not meet these promises (Subject to terms and conditions).
If you can see yourself being part of our team then please get in touch with James using the following buttons below, this offer is on a limited time basis.
Other Franchise Options and Instructor Training is Available here
As you can see from the photos below we are very big on professional branding
I started to learn to become a driving instructor with a national company back in early 2017. Things didn't go to plan. After waiting for the time I wanted to re-start my training and I was fortunate to remember a company called 2nd2None driving school.
A few messages and some phone calls with James Orger and within a week James had driven from Dorset to Bristol to meet me. I began re-training and passed parts 1&2.
I was not going to go back to a Pink licence but after another conversation with James it was an easy decision and I jumped back in the saddle.
Within 3 weeks I had a full diary and this was down to the office and Holly. I can't thank them enough for this. I did my training hours with James guiding and coaching me through.
His feedback was supportive and I learnt a lot from him. He continued to drive from Dorset each time which I felt was amazing and VERY different from me driving to the trainer!
I have now fully qualified and become an ADI and this was due to the support I received from 2nd2None.
I have a mix of 2hourly and intensive courses which suits me.
I don't pay ANY franchise fees as I am on pay as I go along, part deductions from the intensives and hourly rates make this perfect for me. The money is normally in my account the next day, No waiting for the weeks intensive to be completed. No claim forms just simply the office transfers it over. Brilliant system... it just magically appears.
So would I recommend joining 2nd2None as an instructor. ABSOLUTELY.
I am part of a great team that has an excellent reputation and support mechanisms in place.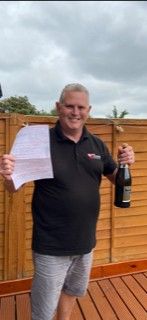 I joined 2nd2None in March 2018 after speaking with James online around 6 months before that, i was with one of the larger well know driving schools before but it just wasnt working our for me and felt like a change.
I provide a mixture of weekly lessons and intensive courses all booked via the office who take care of the payments and rebooking when needed. This includes the booking of pupils tests.
The office book around my availability and I can phone and message if I need help with admin in my diary. The office also offer help with our DBS & Badge renewal which is very much appreciated.
I have had a few issues with my own training car from time to time so have borrowed one of the company cars when needed to ensure I could carryon working and teaching my pupils.
2nd2None have also provided instructor cover when needed so the pupil still gets their booked course.
During covid-19 the company has frozen payments for my franchise.
I like having the support given from the franchise and would recommend....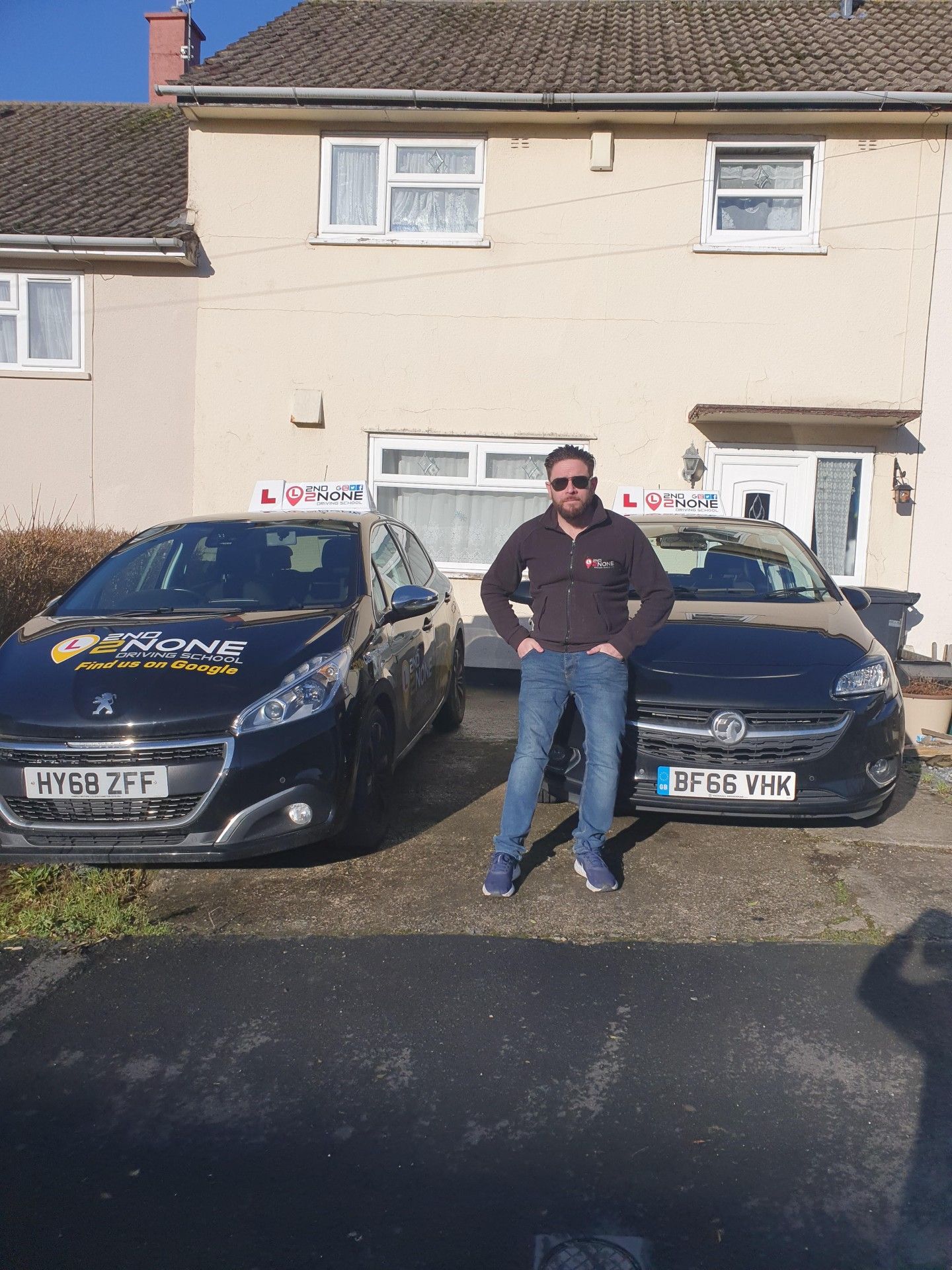 Gareth Phillips - Bristol
Having worked for one of the big franchises for nearly 20 years and becoming disheartened in the way things were being run, I decided to contact James at 2nd2None. James listened to my grievances with my previous franchise and offered me a position with 2nd2None.
Since joining 2nd2None I have seen how things should be run, James, Holly and the team are always on hand to help me manage my pupils, the office often makes sure my pupils have paid me on time and they keep me full with work. And the best bit is, now with 2nd2None I actually get to charge more per hour than I used too with my old franchise and yet 2nd2None charge me less and do a lot more for me so its a No Brainer!
Having moved back to the south west in the summer of 2014 I was looking for a driving school to join as its hard for an independent to start fresh. I enquired to a few big national companies who promised pupils, low cost start up franchised fees and full back up including marketing. Having decided to go with one of these a few months in there was a lack of pupils and definitely a lack of marketing / back up.
It was then that I contacted James Orgar at 2nd2none who straight away promised me that if I joined he would get me a full diary, deal with marketing and offer on going support with standard checks, fleet training and CPD and help from an ORDIT trained instructor.
It didn't take long to think about this so the car was returned franchise terminated and I joined 2nd2none. From my first meeting with James I relished the thought of working for a company that was not only big into marketing but puts customer service at the top of the list and treats all pupils as potential walking adverts, within 2 weeks of joining I had a full diary (in fact I told james not to give me any more until I had sorted and organise the pupil's I had) the car was decorated in the 2nd2none graphics and the back up from James is (excuse the pun) 2nd2none, far better than the big national companies who promise everything then flood the area you work in with more instructors just to get more franchise fees and think of pupils as numbers instead of people.
Joining 2nd2none was looking back a no brainer, the franchise fee is realistic so it means more money in my pocket, I know that with the marketing, 2nd2none reputation, reviews and recommendations from passed pupil's, work is only limited to how many hours I can put in.Best decision I ever made"
Before joining 2nd2None, I had looked at many other local and National driving schools and met several of them and found them lacking. After meeting James Orgar just once and listening to his pragmatic approach and the flexible franchise options he was offering instructors, I was sold.
He still instructs. He is out there experiencing the problems that we face on a day to day basis and has devised the various solutions to support and provide the backing that is needed and he is a nice guy as well! My main issues with the bigger schools were a long, expensive tie-in contract and the lack of good sales/marketing. At 2nd2None they have these both covered.
The variety of franchise deals with tiny tie-in periods, would appeal to almost every instructor. The marketing is diverse and well targeted, including the use of social media. I was frankly over whelmed initially with the number of quality students that I was given and on many occasions since then, have actually had to ask the office to stop sending me new ones. The team in the office is well run, supportive, responsive and friendly. At 2nd2None they really do deliver. I have absolutely no plans to move, I'm happy.
Steve Ridley - Gillingham Dorset
I have been a driving instructor and driving instructor trainer since 1986 and I have been a independent instructor and a franchised instructor with other driving schools. Joining the 2nd2none franchise has been one of the best things that I've done with regards to feeling part of a team and the support you get with developing the business and the supply of pupils is very good and generally keeps me busy with a full diary.
The main thing is that they want the instructors to feel that they want to stay, to say I am more than content.
Richard Tucker - Shaftesbury
I have been a driving instructor since May 2001. After a short period with a BSM franchise I worked as an independent instructor.
I joined James at 2nd2none in Sept 2013. There are several benefits of the franchise, being part of a team sharing ideas, on-going CPD and an online diary. 2nd2none also run the very popular u17s driving events. However the main benefit is the marketing which keeps us all busy.
The only problem at the moment is fitting all of the pupils into my diary.