Additional ADI / PDI's Required
Our low cost introductory franchise starts from just £25 per week
To find out more about our low cost franchise please use the button below

Local Driving Instructors
700+ Customer Reviews
501 Test Passes in 2019
Manual Lessons
Automatic Lessons
Intensive Driving Courses
My driving instructor was Jim Brimicombe. Thanks to my instructor Jim for his patience with me. I can say he is just a brilliant and will recommend him strongly. Passing today was only possible with his calming words and believing in me. Thanks Jim for everything.
Local Weekly Driving Lessons Honiton
Most people learn to drive by having weekly lessons in Honiton and we would recommend that as a learner driver, you have two hour lessons at a time. Two hour driving lessons will allow you to learn more and spend more time on each subject meaning you can be ready for your driving test quicker than if you only took hourly lessons each week. This in turn can help you save money as you will need less hours to be ready for your driving test.
Your local driving instructor will be happy to collect you from home, school, College, University or work and start you off in a quiet part of Honiton to help you build your confidence before tackling the busy main roads.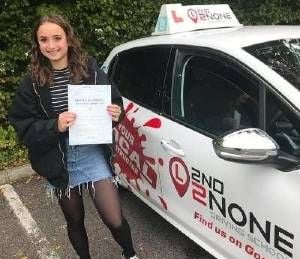 Automatic Driving Lessons Honiton
We have a local driving instructor providing Automatic Driving Lessons in Honiton and the surrounding area.
With automatic driving lessons there are no gears or clutch for you to worry about so this can take a lot of the pressure and stress out of learning to drive. Because there is less to concentrate on it will also free you up to concentrate on other more important things on the road.Automatic driving lessons normally mean that it will take less time to reach the test standard so can actually save you more money than with manual lessons.
Automatic Driving Lessons in Honiton, Only Available as an Intensive Driving Course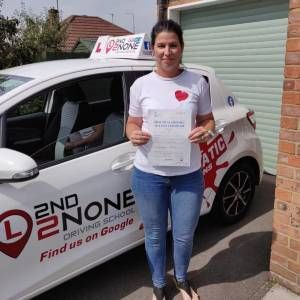 Intensive Driving Courses Honiton
Now available as Manual and Automatic Intensive Courses
We are also able to offer you a one week intensive driving course in Honiton and the surrounding areas. These are sometimes also referred to as Crash Courses and these intensive courses can be an ideal way for you to reach the driving test standard sooner and be ready to take your driving test at an earlier date than you would with conventional weekly driving lessons. Our intensive driving courses are available as both manual and automatic lessons. Please state which you require when you book your course.
Intensive driving courses can be a perfect way to learn to drive if you need your driving licence fast as maybe a new job offer depends on it or you are simply too busy for weekly driving lessons.By having your driving lessons close together, it can also mean you need less hours of driving overall to reach the driving test standard and so in turn an intensive driving course can save you money on the cost of learning to drive.
For best results we recommend pupils have had some basic driving experience before booking an intensive driving course. For this purpose we can provide you with a 3 hour assessment prior to booking your intensive driving course.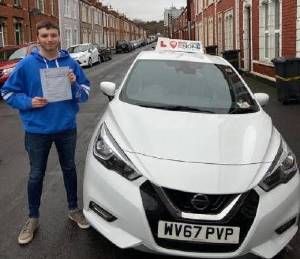 Thanks so much to Stuart Holloway for being a really fantastic, patient teacher. I would absolutely recommend learning to drive with Stuart, he puts you at ease immediately as well as giving you all the info and skills you need to pass. He made everything really clear and easy and I passed my test first time, which I definitely could not have done without the confidence he gave me. Thanks Stuart!
So what can you expect from Driving Lessons Honiton
Firstly our driving instructors and office staff will listen to what your needs are, maybe you will be happy with regular weekly driving lessons. Or perhaps you want to pass your driving test fast and one of our intensive driving courses in Honiton would better suit your requirements and you can pass your driving test in just one week.
From your very first driving lesson with us you will be driving the car, we don't want to spend hours of your time sitting at the side of the road explaining everything from a text book in great detail, of course we will tell you what you need to know to make your driving lesson a progressive successful one but that's it.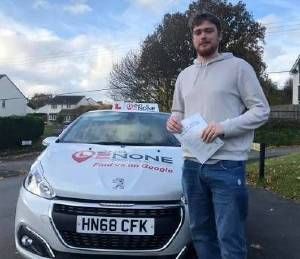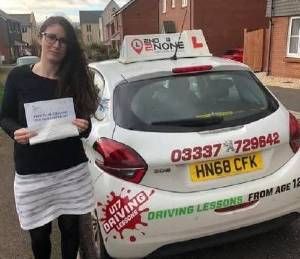 No Time Wasting.
Each of your driving lessons with us will have a clear aim and achievable goals set for you at the start of your lesson, so no driving around Honiton aimlessly wasting your time and costing you more money for yet more lessons. At the end of each driving lesson your instructor will give you feedback on your progress and set your agenda for your next lesson.
We aim to get you through your driving test as soon as possible with the least cost to yourself while making sure you have all the skills necessary to become a safe driver for life.
To make things even better for you, we have over 700 Customer Reviews that have been left by previous pupils so you can have a read and see what they have thought about their driving lessons with us. We even throw in full access to Theory Test Pro so you can save money on your Theory books and get the Theory Test done and out of the way as soon as possible. Whats more we offer some very good block booking discounts to help you save even more money with our instructors and to put your mind at ease we even offer you our Money Back Guarantee so you know you and your money are in safe hands.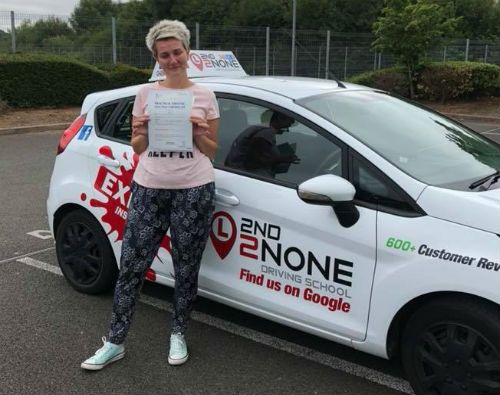 My driving instructor was Jim Brimicombe. Thanks to my instructor Jim for his patience with me. I can say he is just a brilliant and will recommend him strongly. Passing today was only possible with his calming words and believing in me. Thanks Jim for everything.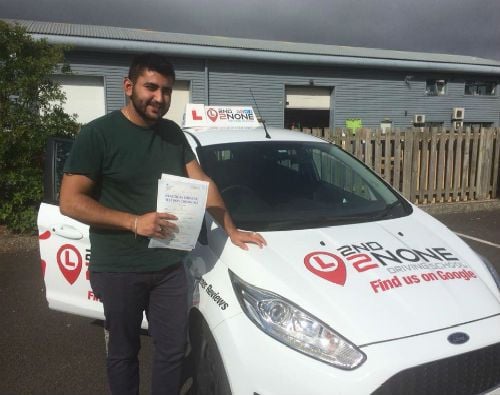 Thank you you so much for everything you have done especially to Jim
Why Did You Choose Our Driving School For Your Driving Lessons: Because you are the best in exeter:)
Is There Anything We Could Of Done Better: Jim has shown me everything he could
Please Rate Our Service 5/5: 5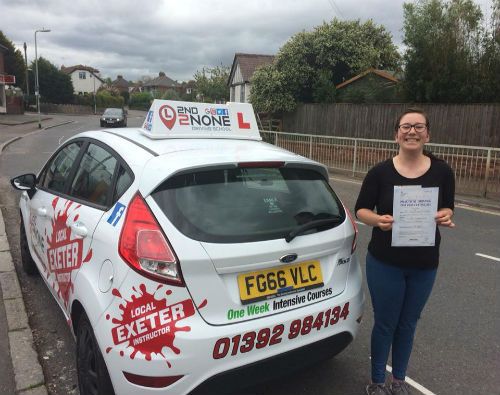 Finally passed my test, been a really nervous driver but Jim from Exeter made me feel comfortable,my confidence grew in leaps and bounds!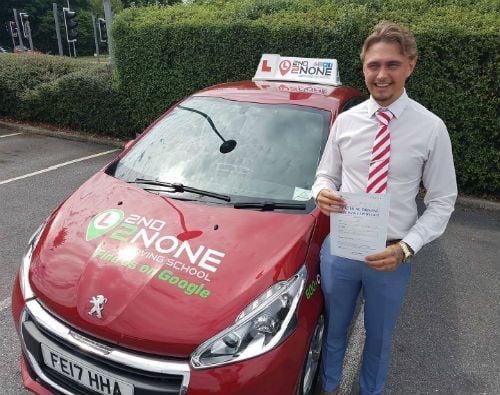 Congratulations to Jordan from Exeter on passing your driving test today at Exeter test centre.
You showed off your natural driving skills (Ok 6 minors) and as a result it's a full licence.
All the best from your driving instructor Martin Radmore and all the team here at 2nd2None Driving School.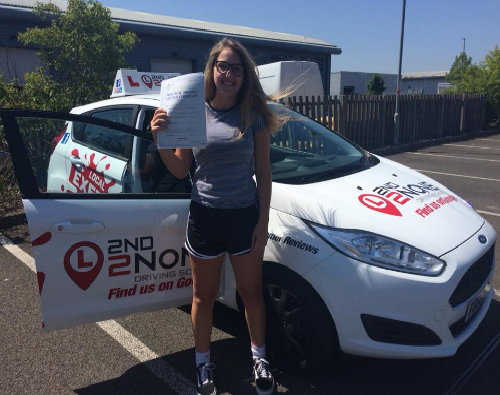 Congratulations to Laura Trout from Exeter, who passed her test today, in Exeter with the help of her 'lucky' socks!
Well done and safe driving from your Driving Instructor Jim Brimicombe and all the team at 2nd2none Driving School.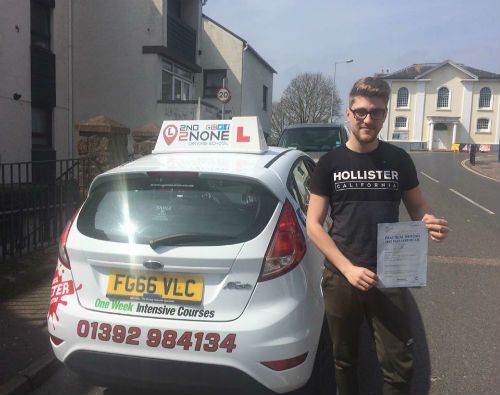 Jim from Exeter helped me pass my test with only a few minors. I had lessons with a different instructor before hand but found Jim more articulate and found driving a lot easier with him and very professional. Will keep you on the ball and is always talking reminding you of your good points and bad points. I like his method of teaching would use again if needed will be recommending to any friends who need to pass their test first time.