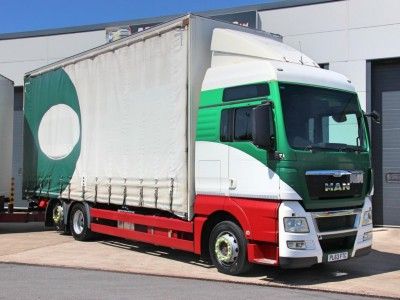 Gain this entitlement in just one week!
This course will entitle you to drive a vehicle over 3.5-tonne MAM; you will be limited to a trailer no bigger than (750kg). With this HGV training course, you will gain the category C1 entitlement automatically; two qualifications with just one test! This entry-level HGV licence places no upper weight limit on the driver with the average Category C vehicle working out at around 18 tonnes.
The maximum weight you can haul is 32 tonnes with this licence.
This HGV driver training course can be completed in as little as one week.
Why learn to drive a Category C vehicle?
Most popular course for starting HGV drivers
More local deliveries mean you're closer to home
Automatically qualifies you to drive any vehicle covered by the Category C1 licence
Earn up to £32k a year
The UK is currently suffering a shortage of approximately 60,000 HGV drivers. The average driver in the UK is age 53, and with a lack of younger drivers in the industry, the logistics sector is feeling the pinch with not enough drivers to transport goods. There has never been a better time to join the transport sector, and with businesses needing drivers more than ever, your job opportunities are endless.
What jobs are availabe with a Class 2 Rigid licence
With a Class 2 Rigid Licence you will open up your job prospects. Lots of local businesses use Class 2 Rigid vehciles to deliver their goods to the local population and businesses. These type of vehicles are normally used for short hall journeys and delivering around towns and cities.
Our main training area is North Dorset, we cover cover Dorset, Somerset and Wiltshire area. Our location means we are in easy reach of Shaftesbury, Gillingham, Sturminster Newton, Blandford Forum, Frome, Warminster and Salisbury,
We are happy to give you a choice of the following HGV test centres, Poole, Taunton or Bristol Kingswood.
Before we can quote you on how many hours you will need in order to be ready for the HGV driving test, we would recommend our 90min driving assessment charged at £120, this will allow us to assess your driving and reversing and offer you a bespoke training package.
To Book Your 90min Driving Assessment Online
To Book Your 90min Driving Assessment, please call