Driving Lessons Weston-super-Mare
Manual weekly driving lessons in Weston-super-Mare
One week intensive driving courses
Female Driving Instructor - 600+ Customer Reviews
Driving Lessons Weston-super-Mare
Its a hard choice choosing the right driving instructor or driving school in Weston-super-Mare for your driving lessons. And with so many to choose from how do you know which driving school is the right one for you and your needs.
Most people think that all driving instructors are the same but did you know that an average 30% of learner drivers change their driving instructor before ever taking a driving test.
So as you can see not all driving instructors are the same, in fact there are some very big differences between driving schools and different driving instructors in Weston-super-Mare. So choose wisely as the choice you make can make a very real difference to the time and amount you pay to get your full driving licence.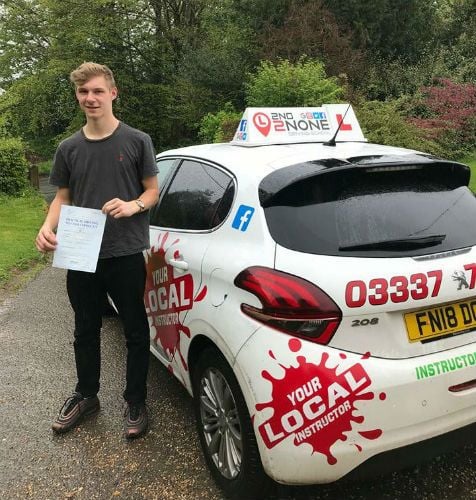 Weekly Driving Lessons Weston
Most people learn to drive by having weekly driving lessons in Weston and we would recommend that as a learner driver, you have two hour lessons at a time. Two hour driving lessons will allow you to learn more and spend more time on each subject meaning you can be ready for your driving test quicker than if you only took hourly lessons each week. This in turn can help you save money as you will need less hours to be ready for your driving test.
Driving Lessons Weston currently have local driving instructors offering manual driving lessons in Weston and the surrounding areas. We even have a discounted intro deal to get you started with your driving lessons.
You driving instructor will be happy to pick you up from home, work or college and will then take you to a suitable area to start your driving lesson.
So what are you waiting for, book your Weston driving lessons today by calling 01934 257099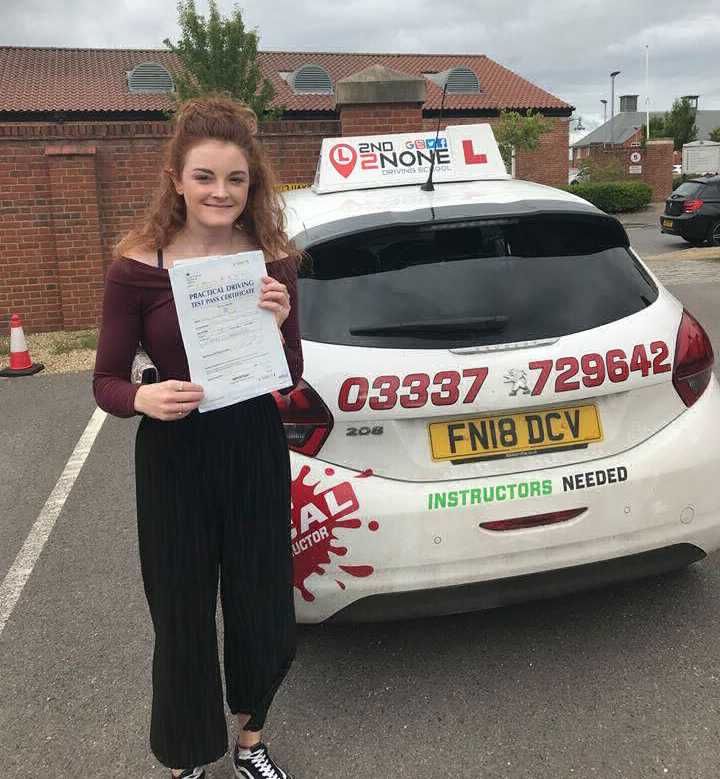 My instructor Sarah is amazing! She is the most professional instructor I know and has got me so far from not knowing how to drive to booking my test! She is outstanding and I couldn't recommend her enough because I was a scared and uneasy driver when I first started but now my confidence has rose because of her! Every lesson she makes it fun and we always learn something knew...also if I don't understand something we will go over it again and again till I do and it could take a lesson but she will have the patience for me and everyone else :) thank you Sarah
Intensive Driving Courses Weston-super-Mare
We are also able to offer you a One week intensive driving course in Weston-super-Mare and the surrounding areas. These are sometimes also referred to as Weston Crash Courses and these intensive courses can be an ideal way for you to reach the driving test standard sooner and be ready to take your driving test at an earlier date than you would with conventional weekly Weston driving lessons.
This can be a perfect way to learn to drive if you need your driving licence fast as maybe a new job offer depends on it or you are simply too busy for weekly driving lessons. By having your driving lessons close together, it can also mean you need less hours of driving overall to reach the driving test standard and so in turn an intensive driving course in Weston-super-Mare can save you money on the cost of learning to drive.

These type of intensive driving courses can be very tiring and require serious commitment from you. They may not be suitable for everyone and it is recommended that you have at least had a couple of driving lessons before considering a one week intensive driving course.
Before we can book your practical driving test at one of the local Bristol driving test centres, or your intensive driving course with one of our local driving instructors, you will need to have passed your theory test as we prefer to book your practical driving test for the last day of your intensive driving course as this proves to be better for you than having to wait for the driving test.
Call our customer services team on 01934 257099 for more details or take a look at our Weston One Week Intensive Driving Course page. You might be able to pass your driving test in time for the weekend.
Swapped instructors to Sarah Jane from a bad experience of driving. Such a good instructor, explains everything and makes you feel so confident with driving& learnt so much. Highly recommend!!
Driving Instructor Training Weston-super-Mare
Become a driving instructor and get your new career on the road with 2nd2None Driving School
We are always on the look out for driving instructors to join the team here at 2nd2None Driving School. We currently teach over 800 pupils every week and demand is growing. We often find our team of instructors turning work away due to full diaries and there simply are not enough driving instructors available for the demand at the moment.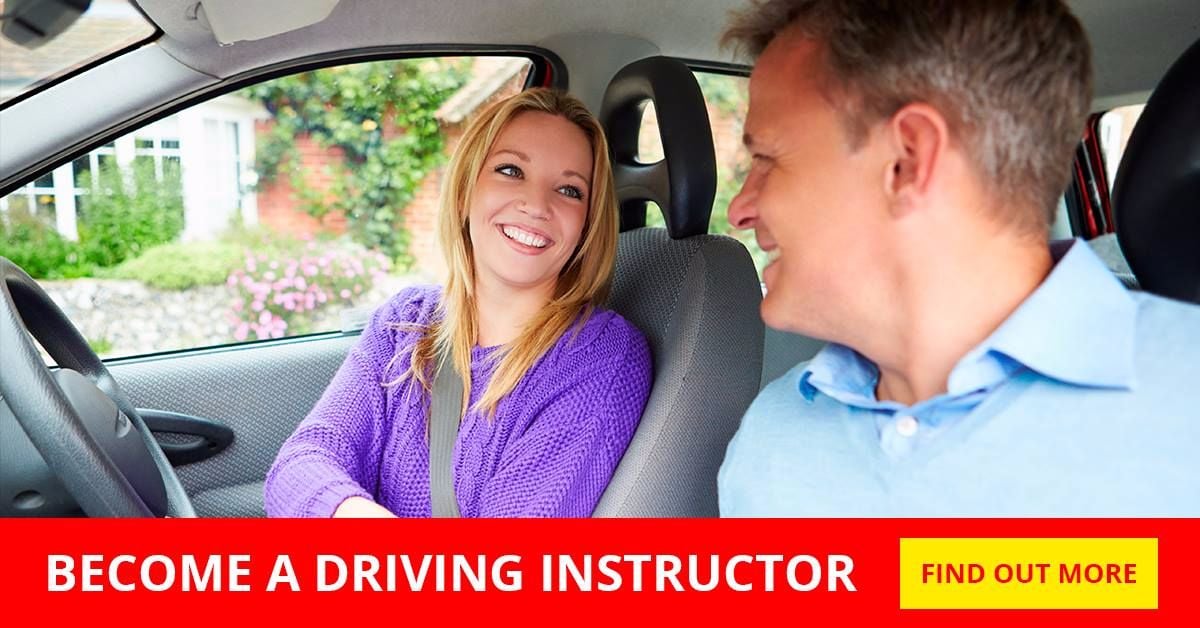 Our Instructor Training Courses are carried out in your local area on a one to one basis so you have the full attention of your assigned Driving Instructor Trainer.
We have different payment option and even offer you £1000 of your training fee's back, once you qualify as a driving instructor and take up one of our driving school franchises in Bristol.
We can even offer employment or self-employment depending on your situation and what you would prefer, plese call our office on 01934 257099 for more information or you can visit our dedicated driving instructor training website.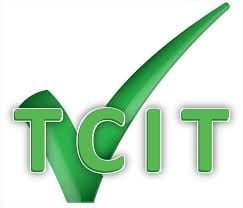 So what can you expect from our driving instructors in Weston-super-Mare
Remember our driving instructors and office staff are here to help. We will listen to your needs and help create a solution for you that suites your needs.
Most people learn to drive with regular weekly driving lessons, We recommmend that you learn this way with two hour lessons as this will help you progress faster and get to that all important driving test even sooner.
Your driving lessons can be taken on a day and time that suits your availability and pick up can be from home, work, school or college.
From your very first driving lesson with us in Weston-super-Mare you will be driving the car, we dont want to spend hours of your time sitting at the side of the road explaining everything from a text book in great detail, of course we will tell you what you need to know to make your lesson a progressive successful one but thats it.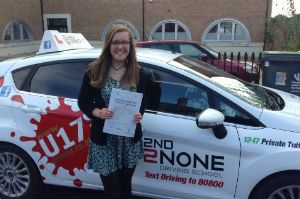 No Time Wasting.
Each of your driving lessons in Weston-super-Mare with us will have a clear aim and achievable goals set for you at the start of your driving lesson, so no driving around Weston-super-Mare aimlessly wasting your time and costing you more money for yet more driving lessons. At the end of each driving lesson your driving instructor will give you feedback on your progress and set your agenda for your next driving lesson.
We aim to get you through your driving test as soon as possible with the least cost to yourself while making sure you have all the skills neccesary to become a safe driver for life.
To help you see that we are the obvious choice for your driving lessons, we have a collection of OVER 600 CUSTOMER REVIEWS that have been left by previous pupils so you can have a read and see what they have thought about their driving lessons with us.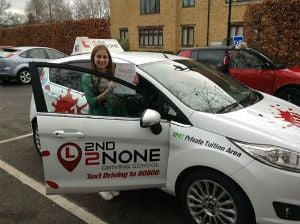 And all our customers receive full access to Theory Test Pro throiugh our website which will save you money on your Theory books and get the Theory Test done and out of the way as soon as possible. Whats more we offer some very good block booking discounts to help you save even more money with our driving instructors and to put your mind at ease your instructor will give you a Money Back Guarantee so you know you and your money are in safe hands when taking your driving lessons in Weston-super-Mare with a driving Instructor from 2nd2None driving school.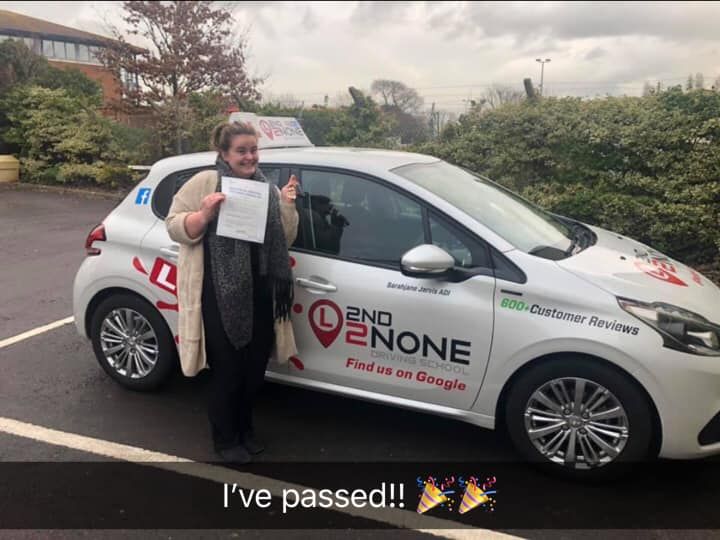 I have just passed with Sarahjane. I had an intensive driving course (36 hours) she's was brilliant, progressed so much in 1 week. Still feels weird I have only been driving a week and I've now passed. She's really patient but cracks the whip. Can not recommend her enough. First time pass :)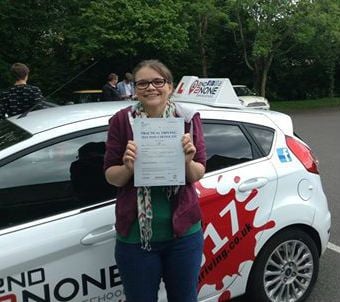 Stephanie said: ''Thank you so much to James for getting me past my driving test second time. I was a very anxious driver and it took a fair bit of encouragement to get my confidence up! Now I'm looking forward to getting out on the road and getting lots more practice in!''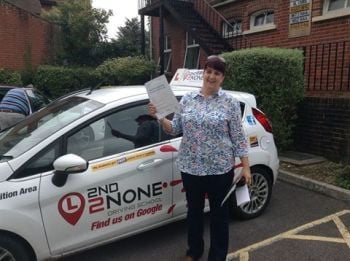 Kirstie said " After 20 years and 3 tests I've finally passed.....WITH ZERO MINORS!!!! .....James is fantastic, and really puts you at ease. So happy.....THANK YOU SO MUCH"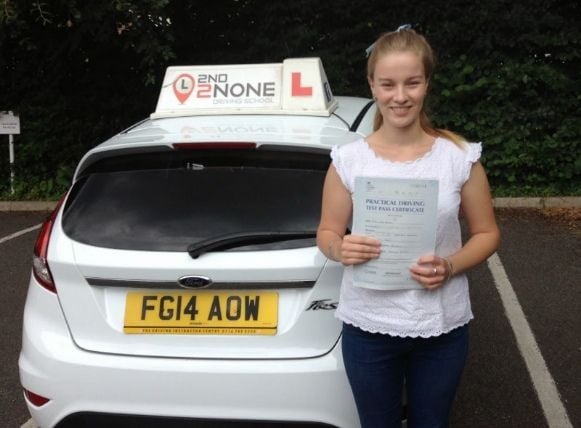 Passed my intensive course first time with 6 minors thanks to James and 2nd2none driving School. I felt really prepared and James helped me go over the things I wasn't so confident with before the test. I'd recommend 2nd2none as it has helped me learn to drive safely and pass quickly. Thanks!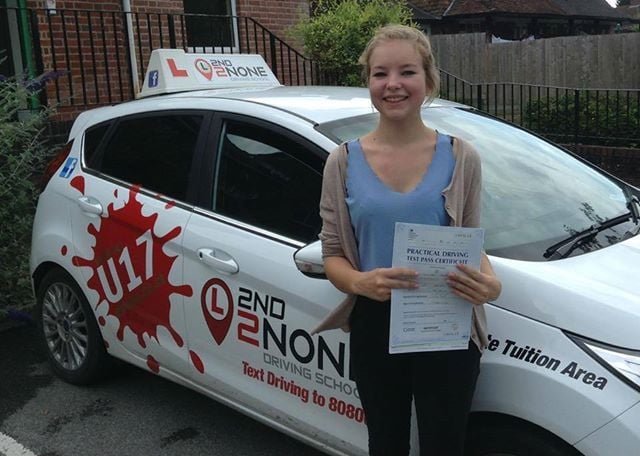 Without James I wouldn't have been able to pass, after my accident he built up my courage to learn to drive again. The free access to Theory Test Pro was my revision to pass my theory and without it I probably wouldn't have. Overall, my driving experience was fun, giggliy and a memory I plan to keep forever. Thank you James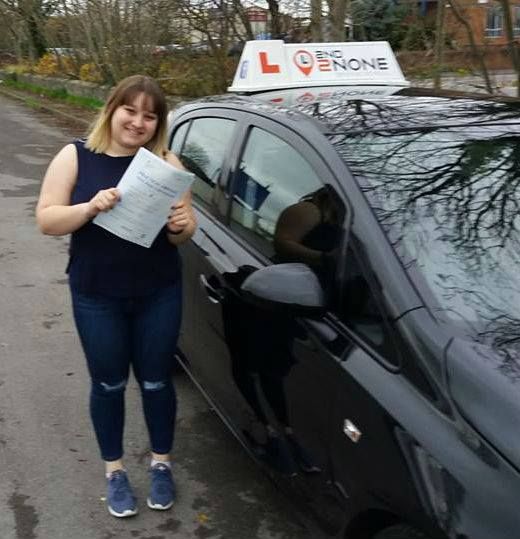 Congrats to Dimitra Kokostopoulou from Weston-super-Mare on passing her driving test today 16/11/17 at Weston-super-Mare driving test centre.
All the best from your driving instructor Gary Payne and all the team here at 2nd2None Driving School.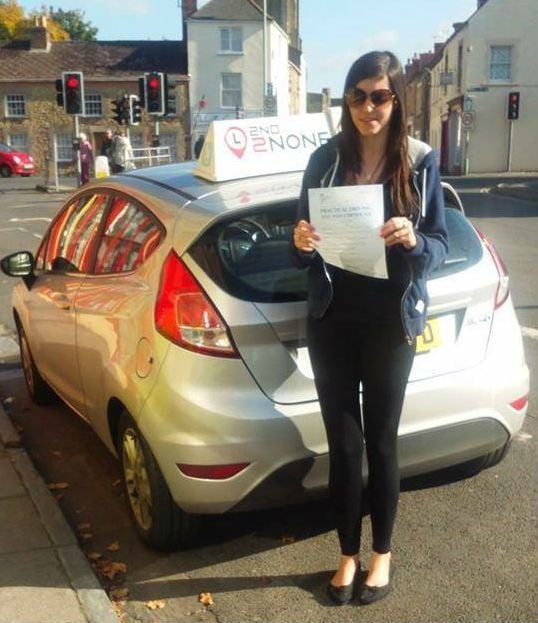 A big Congratulations to Chelsea McCoy on passing her driving test yesterday in Weston-super-Mare with her driving instructor Rob Sterman after undertaking an intensive driving course.