Driving Lessons Chew Valley
Living in the Chew Valley means a driving licence is essential to reach the outside world and the big cities of Bristol and Bath. It can open up a whole to new world for further education and jobs. Here at 2nd2None Driving School we dont just give you driving lessons, we also give you your Freedom and Independence that only a full driving licence can bring.
Last year we helped 339 people gain their full driving licence and we now have a collection of over 600 customer reviews right here on this website.
Our local driving instructors in Chew Valley can provide you with weekly Manual Driving Lessons, Manual and Automatic Intensive Driving Courses, Under 17's Driving Lessons from just 12 years old at the The Royal Bath & West Showground and we can also help you become a driving instructor with our driving instructor training courses.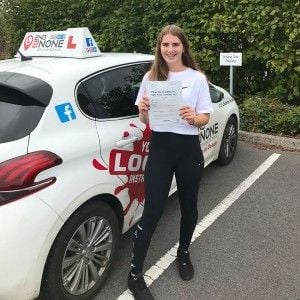 Weekly Driving Lessons Chew Valley
Most customers learn to drive with weekly driving lessons, this can take several months for a complete beginner to reach the driving test standard. To help reduce the time it takes to be test standard we recommend having your driving lessons regularly and making your driving lessons a minimum of two hour lessons at a time. Our driving instructors will be happy to pick you up from home, school, college or work at a time and day that is suitable to your schedule.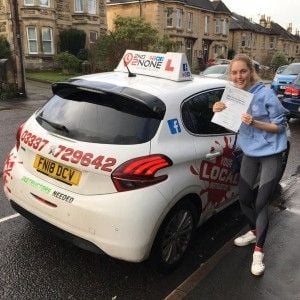 Intensive Driving Courses Chew Valley
Available as Manual and Automatic Courses
Our Intensive One Week driving course is just that. You can start your driving lessons on a Monday and have your driving test at the end of the same week. These are also known as crash courses and are a fast way to get your driving licence, especially good for anyone short of time due to job restrictions or other commitments.
Please note we can not book your practical driving test until you have passed your theory test. Intensive courses can be challenging and may not be suitable for everyone. As well as a full week course, we are also to able offer you an intensive course of between 12 and 42 hours depending upon your needs.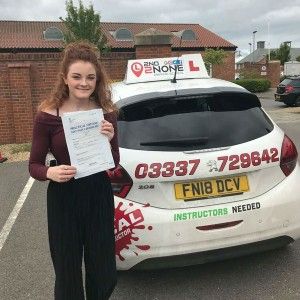 So what you need to know when looking for a driving instructor in the Chew Valley.
Living in The Chew Valley means a driving licence is almost essential to access the outside world with places such as Bath and Bristol almost impossible to reach in good time without your own transport. Being able to drive will make it easier for you to access leisure facilities or new and exciting jobs away from town.
You only learn to drive once, so choosing the right driving instructor or driving school in Radstock is an important decision that shouldnt be made lightly and this can make a real difference to the cost and time it takes to pass your driving test.
Did you know that each year 30% of learner drivers change their driving instructor before ever taking a driving test. Thats a staggering 234,000 people every year that change to a different driving instructor, to make matters worse nationally only 44% of learner drivers pass their driving test first time. So choosing the right driving school really can make such a huge difference.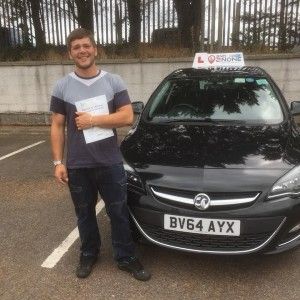 So how are we different with your driving lessons In the Chew Valley?
We all learn in different ways, so its important to choose a driving instructor that will respond well to your needs. Our driving instructors in the Chew Valley deliver high quality, structured driving lessons that safely build your confidence, knowledge and understanding at a pace that is suitable for you. We also strive to make your driving lessons with us enjoyable.
Your driving instructor will work hard to guide you through the learning to drive syllabus and keep you informed of your progress each step of the way. While we cannot guarantee everyone will pass their driving test first time, our driving instructors in the Chew Valley aim to help you achieve this feat.
A couple of weeks before your driving test you will be given the opportunity to sit a mock test which will give you a better idea of what to expect on your driving test.
Take a look at what our past customer have said about their driving lessons with our instructors in Radstock. We now have OVER 900 CUSTOMER REVIEWS on this website that have been left by people just like you and that amount is increasing all the time as we continue to deliver the highest of driving tuition statndards.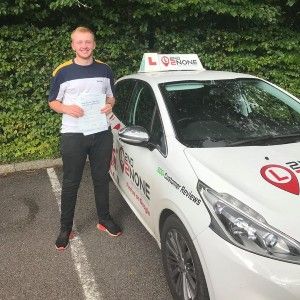 Driving Instructor Training
Become a driving instructor with 2nd2None Driving School and discover a career with the freedom to choose when and where you work.
Becoming a driving instructor allows you to help others achieve their goals by sharing your experience and skills. You will meet some amazing people from all walks of life.
We offer a range of training courses that are designed to meet a varying range of circumstances and commitments. Our goal as a training provider is to help you develop your existing skills along with many new and exciting ones to help you become the driving instructor of popular choice both as a driver trainer but also in a business perspective.
I can't believe what a difference to our lives passing my driving test has made. Thank you so much to Eric for his patience, encouragement and reliability. I wouldn't have done it without him.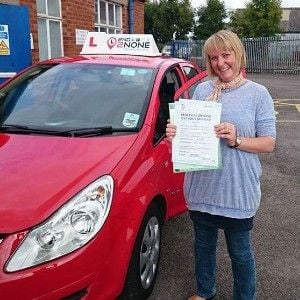 Very helpful and patient. Enjoyed learning to drive with Eric.
Why Did You Choose Our Driving School For Your Driving Lessons: Because there were local instructors close to home, and flexible around my work hours
Is There Anything We Could Of Done Better: N/a
Please Rate Our Service 5/5: 5/5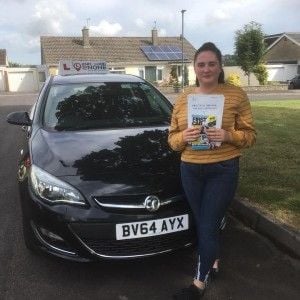 My driving instructor was James Orgar, Very good instructor and company would highly recommend, came away with just 1 minor!

Why Did You Choose Our Driving School For Your Driving Lessons:
They offered intensive courses and covered my area.
Is There Anything We Could Of Done Better: No
Please Rate Our Service 5/5: 5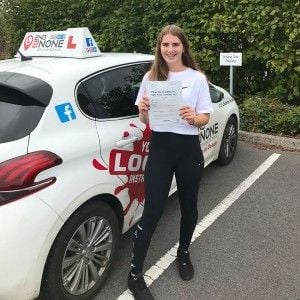 My instructor was Eric Johnson. Absolutely great instructor made me feel at ease couldn't fault anything great way of teaching giving lots of knowledge.

Why Did You Choose Our Driving School For Your Driving Lessons: Instructor was local to home and have heard good things
Is There Anything We Could Of Done Better: Not at all very happy with my instructor
Please Rate Our Service 5/5: 5