Well done to Laura from Bristol
Laura Denton
I cannot recommend 2nd2None highly enough. Gareth, my instructor, has been nothing short of a miracle worker. He is such a calm presence and so knowledgeable. Gareth doesn't teach you just to pass the test, he ensures you are a confident driver. We have been all over Bristol and surroundings, getting on different roads and dealing with new challenges. Absolutely delighted to have passed first time today at Kingswood and looking forward to a few motorway lessons with Gareth soon! Thank you so much to Gareth and the whole team.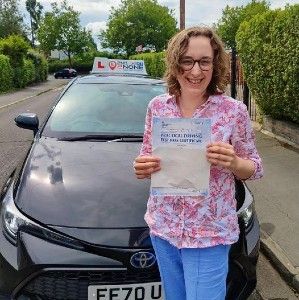 Automatic driving lessons are available in Bristol with our local driving instructor team.
Automatic driving lessons can be ideal for anyone that struggles with changing gear, someone that finds driving a very complex task (even after a fair few lessons, when for most of us the whole clutch-gear-biting point thing has switched to autopilot mode)
Automatic Driving Lessons in Bristol will take away the stress of learning to drive and make the whole experience more relaxing and enjoyable, learning in an automatic car really can make a massive difference.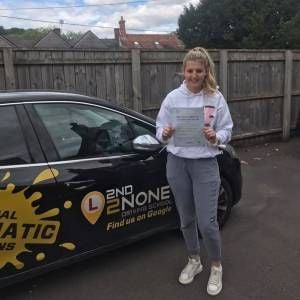 Benefits of learning to drive an automatic car
Driving an automatic car has definite benefits, too. The car changes gear for you at the appropriate time, so you'll rarely over-rev an automatic car; and although your fuel consumption may be slightly less economical than a manual car, overall it can make a worthwhile difference in the level of effort required when driving on longer journeys.
Learning to drive in the extremely busy streets of Bristol can be very exhausting and troublesome for a lot of learner drivers, driving an Automatic car can make learning to drive a lot less stressful as all you need to do is control the brake and the accelerator. And with all the stop start required from driving the Bristol streets it can really make a positive difference to your journey.
And because learning to drive in an automtic car is easier it should mean that you will need less hours to reach the driving test stanard than you would with a conventional gear box and clutch which will save you money on lerning to drive.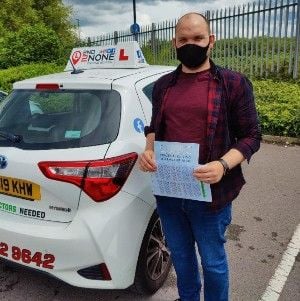 Massive congratulations to Kaan saiar on passing his driving test on the FIRST attempt in Avonmouth test centre today 06/07/21.
Well done Kaan and safe driving in the future from your Driving Instructor Gareth Phillips & all the team here at 2nd2None Driving School
Call Customer Services on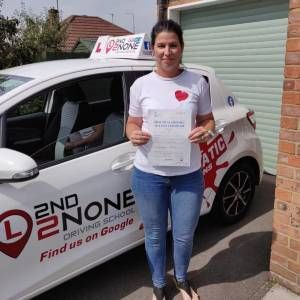 We often find this can also lead to you needing less overall driving lessons as you will pick up driving a lot quicker which can save you both time and money.
However, there are several significant downsides to driving an automatic car. If you take your driving test in an automatic car, you're not qualified to drive a manual car. If, on the other hand, you pass your test in a manual, you are allowed to drive an automatic.
There are no real issues with automatic lessons in themselves: you learn the same things (mostly) and are examined on the same aspects of driving in your practical test. The difference comes when you actually pass, and only you will know if those differences are going to matter.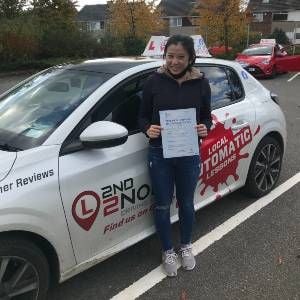 We have specialist automatic driving instructors in Bristol that concentrate their teaching skills on automatic driving lessons.
Currently, we have two local automatic driving instructors in Bristol, that providing weekly automatic lessons and another providing automatic intensive driving courses. As such, we are able to cover a large part of Bristol for Automatic Driving Lessons, including Kingswood, Hanham, Emersons Green, Warmley, Mangotsfield, Cadbury Heath, Downend, Bedminster, Redcliffe, Hartcliffe, Witchurch, and Keynsham areas.
If we don't cover your part of Bristol for weekly automatic driving lessons, we can still provide you with automatic intensive driving courses in Bristol, and these intensive courses are available across - Bath - Yate - Thornbury - Midsomer Norton - Radstock as well as other fringe areas of Bristol.
Please contact us for our coverage area on 0117 9051155
Automatic Intensive Driving Courses
As well as weekly Automatic Driving Lessons in Bristol, we are also able to provide you with One Week Intensive Driving Courses across the whole of Bristol and the surrounding areas.
Our Automatic intensive driving courses are available in 12 hour courses (2 days) up to 42 hour courses (7 days) so there is an Automatic intensive driving course to suit all levels of previous driving experience.
The Automatic intensive driving courses run Monday - Friday 9-4 each day, with two 30 minute breaks. Before we can book your Automatic intensive driving courses in Bristol, you will need to have passed your drivers theory test. We are unable to book your practical driving test until you have passed the theory test.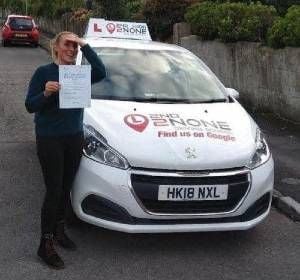 As soon as you have passed your theory test, please give our customer services team a call on 0117 9051155 and they will find you a driving test and pair it with one of our automatic driving instructors in Bristol. We will then take a deposit and the rest will be payable around two weeks before the automatic intensive driving courses is due to start, You may also be able to pay in instalments if this would be easier for you.
For more information about our intensive driving courses, please take a look at our Automatic Intensive Driving Courses page below.
(Manual driving lessons and intensive courses are also available in Bristol)
Some of our recent Automatic driving test passes
Pass your driving test 1st time in an Automatic car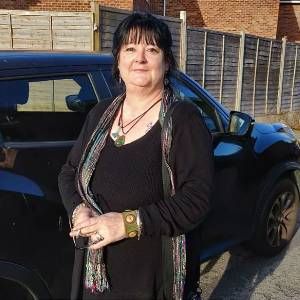 Gareth has been a wonderful instructor and had more faith in me than I did in myself, and at 52 (and extremely nervous) I passed first time this afternoon at the Southmead Test Centre in Bristol.
Thank you Gareth and 2nd3none for such a fantastic service. x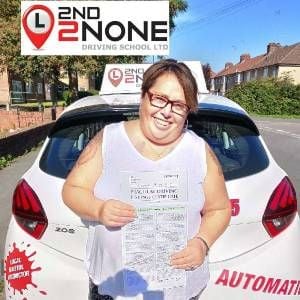 I cannot rate Gareth highly enough, I passed my test today at the age of 46, something I was told I would never do. Gareth was so patient and understanding, but we also had a good laugh along the way. Thank you Gareth you are a STAR
Ray has been brilliant and has been very patient and helpful. And i am delighted to have passed my test 1st time thanks to Ray. "I did research online and had found the driving school 2nd2none to be very reputable."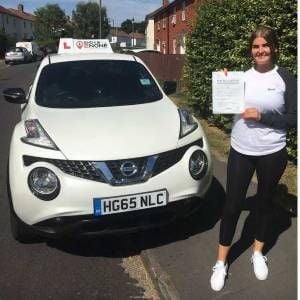 My driving instructor was Adam Butler. I've done an 18 hour intense course with Adam from 2nd to none, I was very anxious about driving, as soon as I met him he made me feel at ease I would highly recommend him to anybody, I just passed my practical driving test with 2 minors. He concentrated on my weaknesses and made me so much more confident on the road. I can't thank him enough!! Thank you Adam!!!
I chose this driving school because the intensive course suited my needs with availability.
Is There Anything We Could Of Done Better: No
Please Rate Our Service 5/5: 5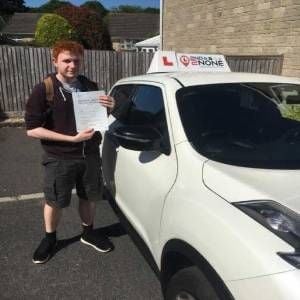 My intensive course was long and, for a lack of better words, intense. However, with Adam's honest criticism and feedback, I was able to conquer my anxieties and pass my test! It was tough, but I'm glad I succeeded. Adam has been nothing but the best.
Why Did You Choose Our Driving School For Your Driving Lessons: I was recommended this course by many of my friends who had also passed using 2nd2none.
Is There Anything We Could Of Done Better: Nothing that springs to mind, this course has been great.
Please Rate Our Service 5/5: 5/5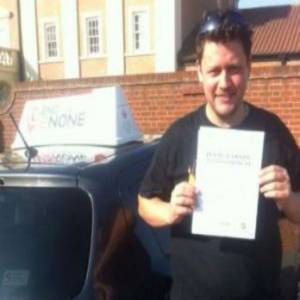 I can't thank Paul Shackleton enough for all the help and encouragement he has given me during this driving course. I started off terrified behind the wheel and concerned because of my limited mobility. But Paul is a great teacher who was patient with me yet pushed me when I needed to be pushed. He taught me the skills and gave me the confidence I needed to pass first time.
Thanks again Paul.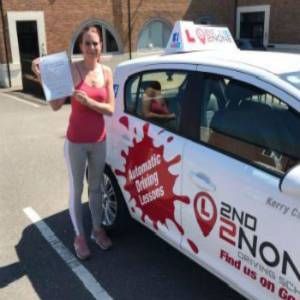 Congratulations to Carly Stroud who passed her automatic driving test today, FIRST time.
Well done Carly and safe driving in the future from your driving instructor Kerry Cade and all the team here at 2nd2None Driving School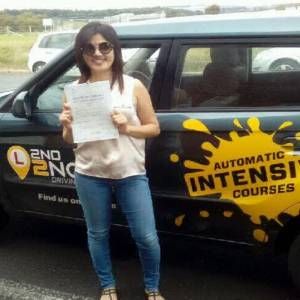 Congratulations to Carina Foo who passed FIRST time with just 1 minor today, after completing an automatic intensive driving course.
Well done Carina and safe driving in the future from your driving instructor Ray Munro & all the team here at 2nd2None Driving School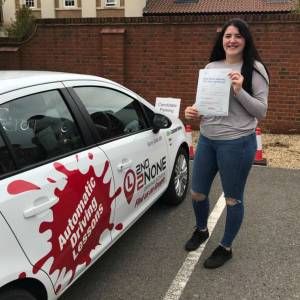 A FIRST time pass with ZERO faults... Shelby Horwood passed her Automatic test on 31/10/18.

Well done Shelby and safe driving in the future from your driving instructor Kerry Cade & all the team here at 2nd2None Driving School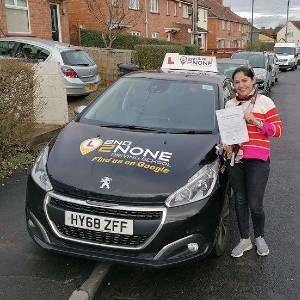 I would highly recommend Gary Payne, he was very friendly, professional and extremely patient. He understood the things I was struggling with and explained everything very clearly and practically. He really gave me the confidence that I needed to pass my test and I cant recommend him enough.
Thanks Gary.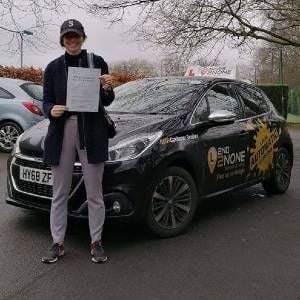 MASSIVE Congratulations to Brittany Gunn from Canada on a FIRST time ZERO fault pass today 30/01/20 in Avonmouth, Bristol.
Well done Brittany; it was a pleasure to work with you! Safe driving in the future from your Driving Instructor Gary Payne & all the team here at 2nd2None Driving School
.
For weekly manual driving lessons in Bristol please follow the link below.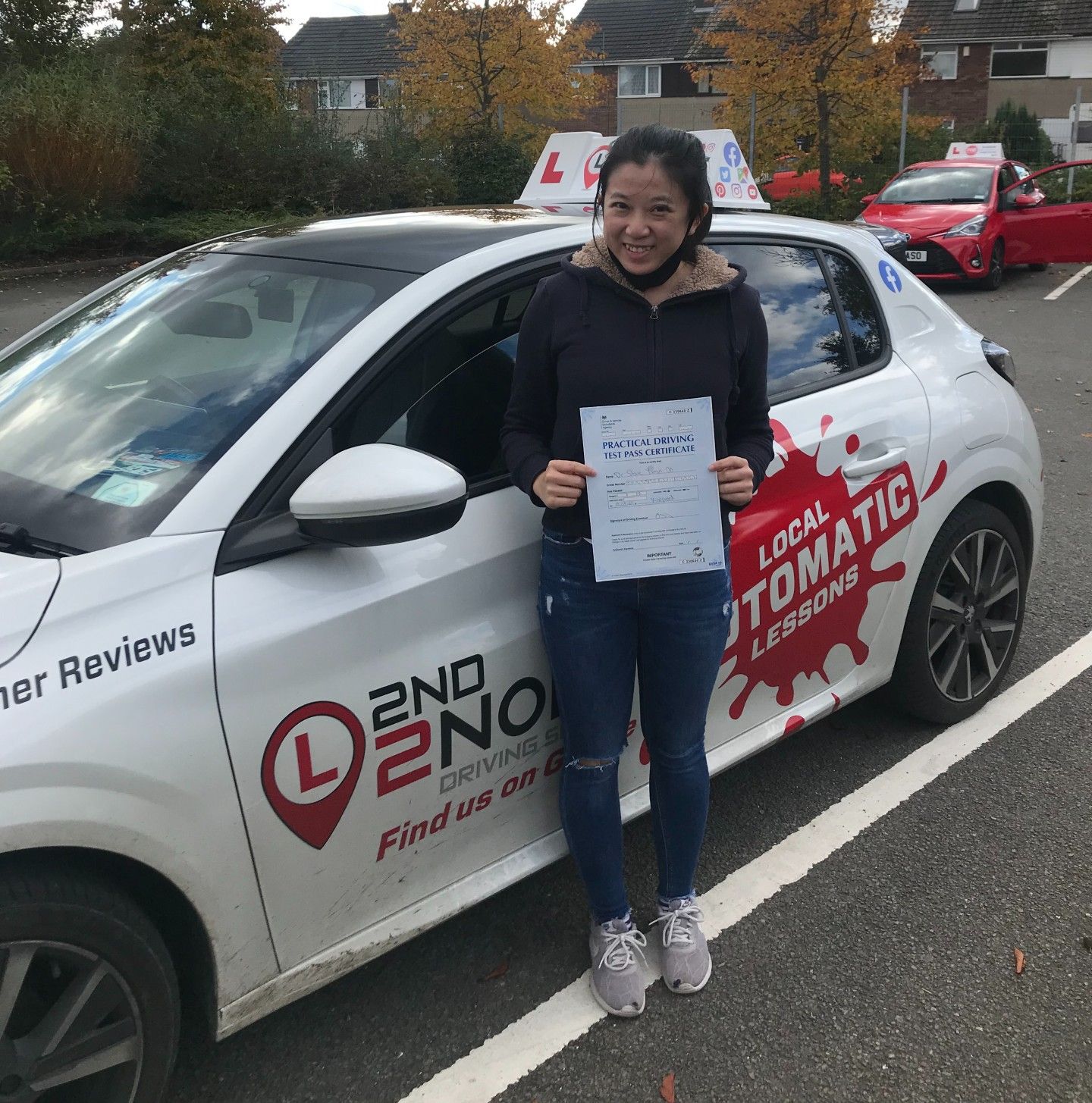 2nd2None Driving School
64 Northville Road
Filton
Bristol
BS7 0RG
0117 9051155