Automatic Driving Lessons Blandford Forum
No Clutch, No Gears, Just easy Driving. Go Automatic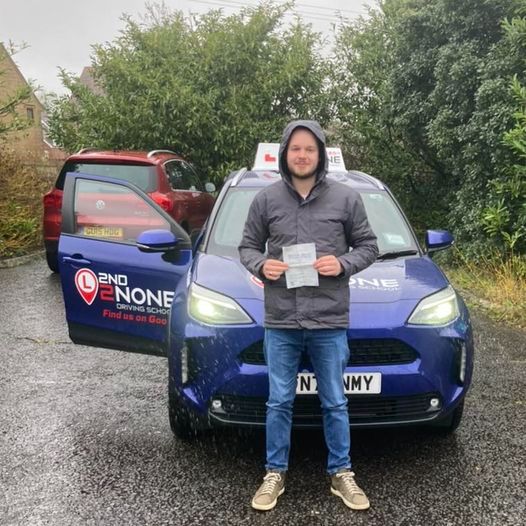 Automatic Driving Lessons Blandford Forum
Automatic driving lessons can be an easier option when learning to drive, it takes away the need for the clutch and the gears which allows you to concentrate on other areas of the driving lesson.
Just think, no more struggling with the clutch, hill starts become a breeze. No need to worry about what gear you need for the junction or bend because the automatic gearbox will select the best gear for the speed of the car plus the car is almost impossible to stall.
Simply put, you just point and go. But dont forget your blindspot check first.
Automatic Driving Lessons are now available in Blandford Forum and the surrounding villages. As well as weekly automatic driving lessons, we are also able to provide you with Automatic Intensive Driving Courses across North Dorset.
Please contact us for weekly Automatic driving lesson prices.
Automatic Intensive Driving Courses
Why wait months to pass your driving test when you can have it all done and out of the way by next week?
Learning to drive will give you freedom to do what you want, when you want and being able to drive also opens up new job opportunities so it sometimes makes sense to get your new freedom and new jobs prospects now instead of 8-10 months down the road.
Our Automatic Intensive driving courses in Blandford Forum have been designed to deliver great results and get you on the road with the least time and hassle. For complete novices we offer you the choice of 36 or 42 hour driving courses where you can complete all your driver training in just one or two week's over 6-7 days with a driving test on your final day. We also have tailored automatic driving courses for customers with different levels of driving experience so there is a intensive driving course to suit everyone.
Why wait months for something that you can have next week, you know it makes sense.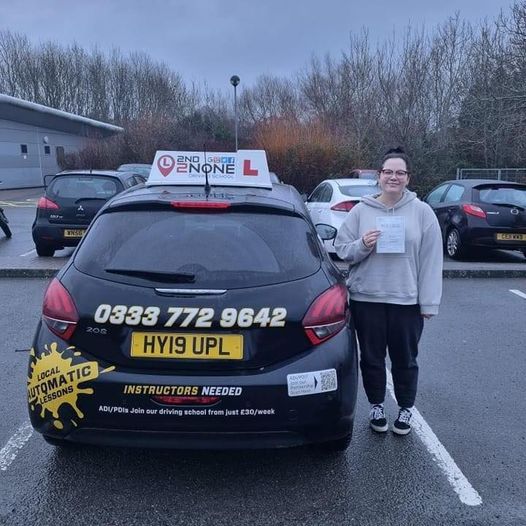 Pass your driving test fast with our automatic intensive driving courses in Blandford

18 Hour Intensive Driving Course £1210.00
Recommended 25 hours previous driving experience, driving mostly independently and familiar with the manouevers.
This 18 hour course requires a £395.00 deposit, payable upon booking

24 Hour Intensive Driving Course £1480.00
Recommended 15-20 hour previous driving experience, driving semi-independently and introduced to all manouevers.
This 24 hour course requires a £395.00 deposit, payable upon booking

30 Hour Intensive Driving Course £1750.00
Recommended 10 hours of previous driving experience, familier with controls and basic junctions.
This 30 hour course requires a £395.00 deposit, payable upon booking

36 Hour Intensive Driving Course £2020.00
Recommended for a complete novice, well co-ordinated and quick learner
36 hour course requires a £395.00 deposit, payable upon booking

42 Hour Intensive Driving Course £2290.00
1 day extra than quick learner, novice course
42 hour course requires a £395.00 deposit, payable upon booking

12 Hour Intensive Driving Course £800.00
Suitable for pupils that have recently and narrowly failed their driving test within the past couple of months.
12 hour course requires £140 deposit, payable upon booking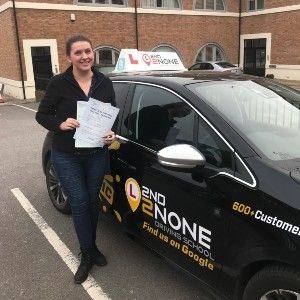 Hannah Hedouin - Blandford Camp
James is the best teacher I have ever had. I don't think I could have passed the test without his help. Perfect balance between friendly encouragement and conveying information in an easy to understand way. With his help I passed first time with only 2 minors. Just a few months ago I was a very nervous driver and thought I would never be able to drive. I can't thank James enough!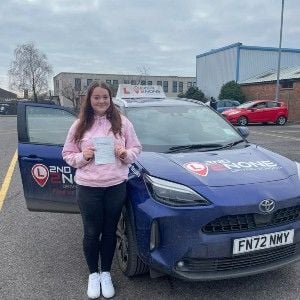 I chose an intensive course as I really struggled to remember everything week to week. I decided to take my test in an automatic car as I found it a lot easier and I was able to spend more time concentrating on the road ahead. I passed first time in Poole, thanks to James.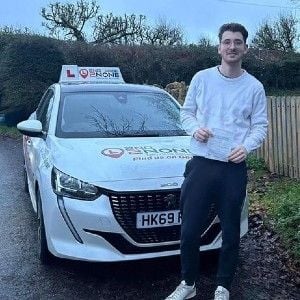 Fantastic instructor, super super friendly. Didn't dwell on anything once I'd felt comfortable with it. Felt like I was also taught to drive in real life beyond just the test scenario. Gave me confidence that I was test-ready which helps greatly. Had a decent level of basic driving having moved over from manual, but Stuart fine tuned my weaknesses and manoeuvres very well.
Any problems booking online or if you have any questions about your one week intensive driving course then please call
0333 7729642
* TERMS & CONDITIONS APPLY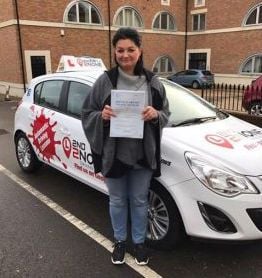 If Automatic Driving Lessons Isnt For You, Then How About Manual Driving Lessons?
We have local Manual Driving Lessons in Blandford Forum