Driving Lessons Shillingstone
Local driving instructors delivering high quality driving tuition in Shillingstone
Intensive Driving Courses / Trailer B+E / Automatic Lessons
Driving Lessons Shillingstone
Start your driving lessons today with your local Premier Driving School in Shillingstone
We currently help over 700 customers every single week on their journey to independence and freedom with local male and female driving instructors in Shillingstone and the surrounding area.
Its not surprising that most people you speak to will tell you that all driving instructors are the same. But from our experience after helping hundreds of customers pass their driving test this simply isnt true. The majority of our customers come to us through recomendations from previous happy customers that are more than happy to send their friends and family in our direction. But we also get quite a fewcustomers that have tried other driving instructors first before changing to a member of our driving school team.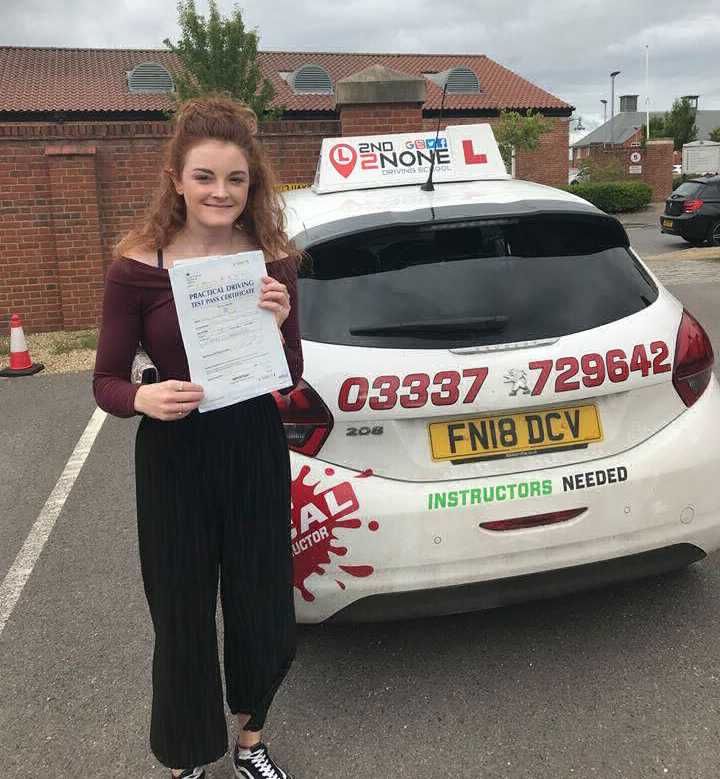 Across the UK 30% of all learners will change their driving instructors before ever taking a driving test, and the average first time driving test pass is just 44%, thats not very high and should highlight the fact that there can be some real substandard driving tuition available in your local area.
With 2nd2none driving school your driving lessons in Shillingstone will be of the highest standard and will get you to your goal of passing your driving test in the best possible time frame.
All your driving lessons in Shillingstone will be structured in a way that allow you to progress with each driving lesson and your driving instructor will recap with you at the beginning and end of each driving lesson and set the adjenda for your lesson so you have an aim and an achievable goal to reach.
You can see how other customers have got on with their driving lessons in Shillingstone by reading some of Over 600 Customer Reviews right here on this website.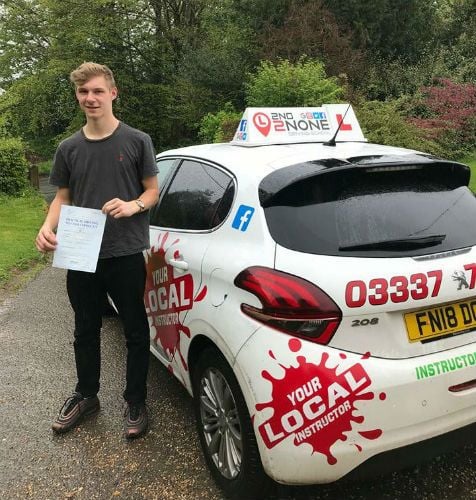 Manual Driving Lessons Shillingstone
With our weekly driving lessons our driving instructors will be happy to give you regular times or different times and days each week to suite your availability. You will be able to start your driving lessons from home, work, school or college as long as it is pre arranged with your instructor before hand. We can offer you two hour driving lessons which will reduce your learning time and your cost of learning to drive.
We are happy to take pupils to Yeovil. Dorchester, Salisbury, Poole or Westbury driving test centres or even further afield if required.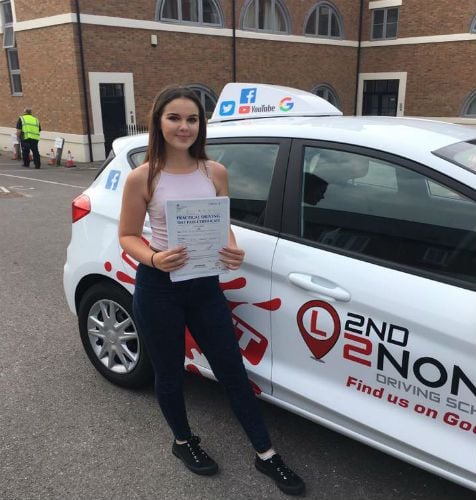 Automatic Driving Lessons Shillingstone
Make learning to drive a relaxing pleasure with our team of Automatic Driving Instructors. We have 4 local driving instructors offering Automatic Driving Lessons across North Dorset. These can be as either weekly driving lessons or as one of our Automatic One Week Intensive Driving Courses.
Automatic driving lessons can be ideal for anyone who struggles with changing gear, who finds driving a very complex task (even after a fair few lessons, when for most of us the whole clutch-gear-biting point thing has switched to autopilot mode)
Driving an automatic car has definite benefits too. The car changes gear for you at the appropriate time, so you'll rarely over-rev an automatic car; and although your fuel consumption may be slightly less economical than a manual car, overall it can make a worthwhile difference in the level of effort required when driving on longer journeys.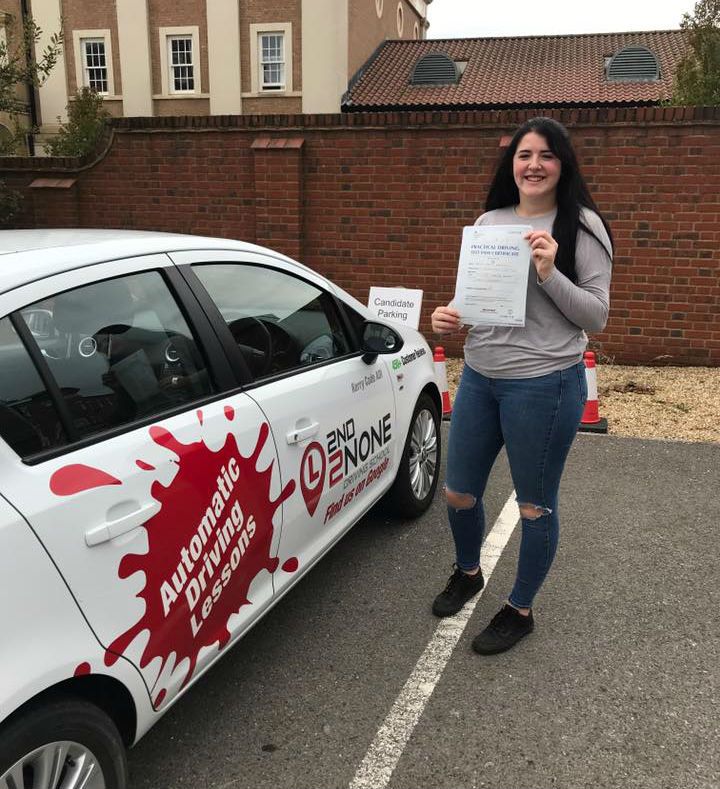 Intensive Driving Courses Shillingstone
Why wait month to pass your driving test, when you can pass your driving test quickly and safely with one of our Intensive Driving Courses in Shillingstone.
This can be a perfect way to learn to drive if you need your driving licence fast as maybe a new job offer depends on it or you are simply too busy for weekly driving lessons. By having your driving lessons close together, it can also mean you need less hours of driving overall to reach the driving test standard and so in turn an intensive driving course in Shillingstone can save you money on the cost of learning to drive.
These type of intensive driving courses can be very tiring and require serious commitment from you. They may not be suitable for everyone and it is recommended that you have at least had a couple of driving lessons before considering a one week intensive driving course.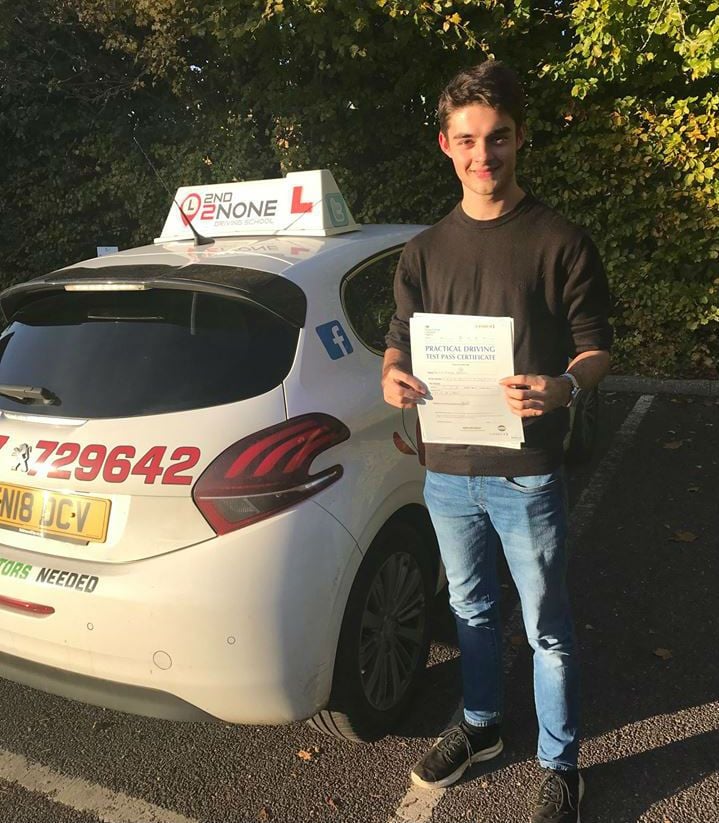 Before we can book your practical driving test at one of the local driving test centres, or your intensive driving course with one of our local driving instructors, you will need to have passed your theory test as we prefer to book your practical driving test for the last day of your intensive driving course as this proves to be better for you than having to wait for the driving test.
Call our customer services team on 01258 426101 for more details or take a look at our One Week Intensive Driving Course page. You might be able to pass your driving test in time for the weekend.
Intensive Courses in Shillingstone are available in both Manual and Automatic cars.
PRE-17 Driving Lessons (12+)
If you are eager to learn to drive but you havent turned 17 yet then you may be interested in our Under 17 Driving Lessons that are held once a month at Henstridge Airfield or The Royal Bath & West Showground.
These under 17 driving sessions have proved very popular and are a great way of getting a head start with your driving and have also been proven to help reduce road traffic accidents among 17 year old drivers that first attended under 17 driving sessions such as ours.
The Under 17's driving sessions are open to anyone aged 12+ that meet our minimum height of 4ft 8ins and are all one to one with qualified driving instructors using dual controlled cars.
Please see our under 17s driving lesson pages for more details on both these events.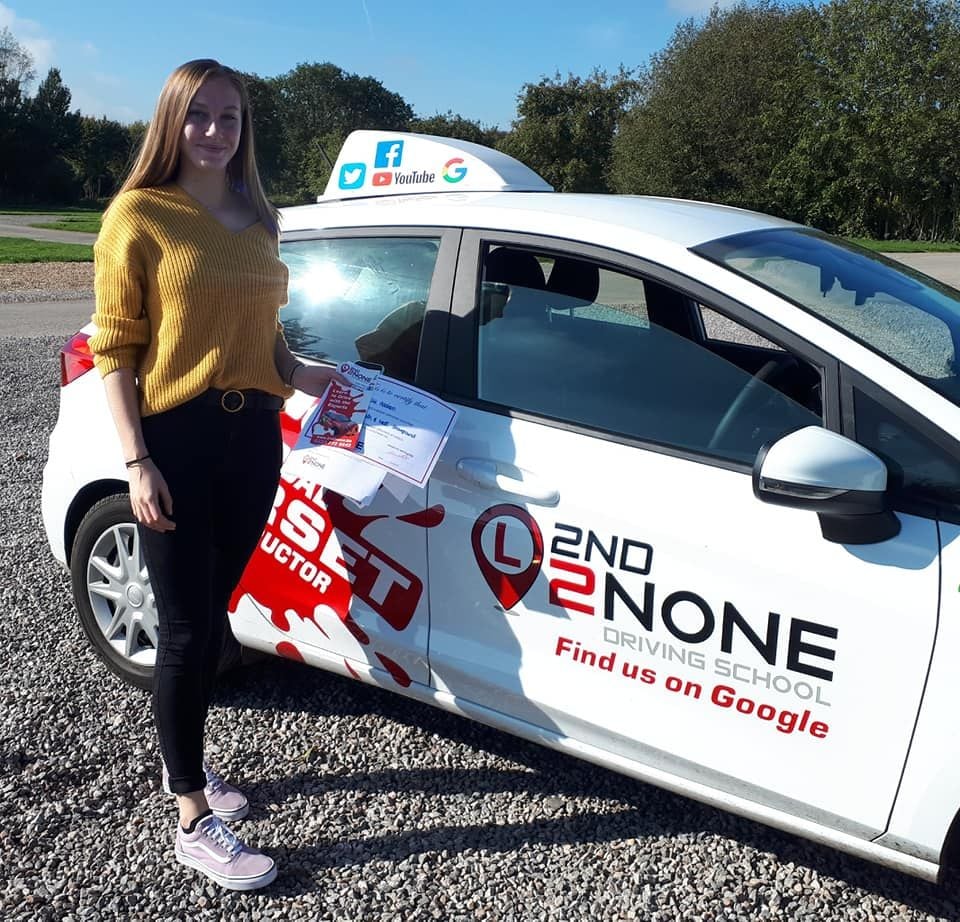 Driving Instructor Training
Become a driving instructor and get your new career on the road with 2nd2None Driving School
We are always on the look out for driving instructors to join the team here at 2nd2None Driving School. We currently teach over 400 pupils every week and demand is growing. We often find our team of instructors turning work away due to full diaries and there simply are not enough driving instructors available for the demand at the moment.
Our Instructor Training Courses are carried out in your local area on a one to one basis so you have the full attention of your assigned Instructor trainer.
We have different payment option starting from a £600 deposit and then just £50 per week and can even offer you £1000 of your training fee's back, once you qualify as a driving instructor and take up one of our driving school franchises.
We can even offer employment or self-employment depending on your situation and what you would prefer, plese call our office on 0333 7729642 for more information or you can visit our dedicated driving instructor training website.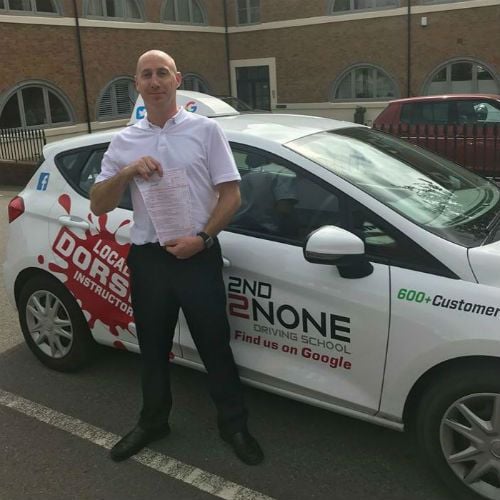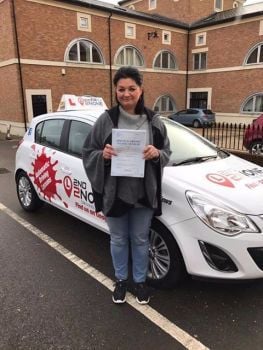 I passed my test today, my instructor Kerry Cade is the best instructor I've come across. She has a very good student-tutor connection and is very understanding. I was very lucky to be her student. Is a pleasure to learn with her. Thank you.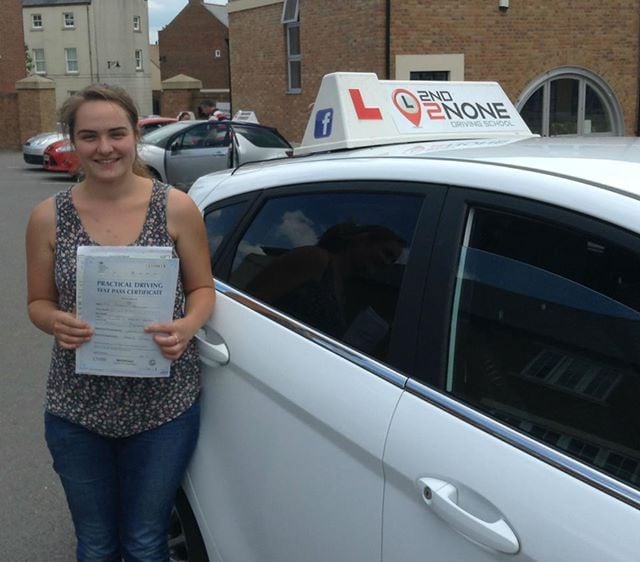 I passed my test first time with James and I couldn't of done it without him. I was really nervous at first but he helped to build my confidence. I would highly recommend him to anyone who wants to drive.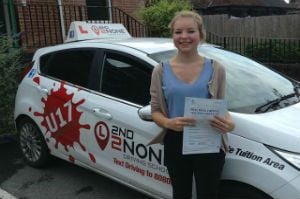 Without James I wouldn't have been able to pass, after my accident he built up my courage to learn to drive again. The free access to Theory Test Pro was my revision to pass my theory and without it I probably wouldn't have. Overall, my driving experience was fun, giggliy and a memory I plan to keep forever.
Thank you James