Over 900 Customer Reviews
Over 900 Customer Reviews
Our amazing team of local driving instructor has amassed a great collection og over 900 customer reviews. Have a read and see why we are the No1 choice in Plymouth.
Intensive Driving Courses
We have several local driving instructors in Plymouth providing both manual and automatic intensive driving courses. Choose from 18 to 48 hour courses with a test.
Manual Weekly Driving Lessons
Manual driving lessons are available across Plymouth with our local team of driving instructors.
Please contact us for more details.
If independence and freedom is what you are looking for, then your in the right place.
With local qualified driving instructors based in Plymouth that teach over 1000 pupils how to drive each week you couldnt be in a better place to get through your driving test first time.
Whats more with over 900 Customer Reviews from our previous happy customers you can be rest assured you are in the best possible hands when it comes to getting on the road.
Who else will you trust to give you your independence, freedom and improved career opportunities that a full driving licence will bring.
Its tough looking for the right driving instructor or driving school for your driving lessons in Plymouth. With so many to choose from how do you know which driving school is the right one for you and your needs.
Its not surprising that most people think that all driving instructors in Plymouth are the same, but did you know that an average 30% of learner drivers change their driving instructor before ever taking a driving test.
So as you can see, we are not all the same, in fact there are some very big differences between driving schools and different driving instructors in Plymouth, So choose wisely as your choice of driving instructor in Plymouth can make a very real difference to the time and amount you pay to reach the driving test standard.
From your very first driving lesson in Plymouth with us, your driving instructor will listen to your requirements and create a taylored plan so you can make the most of your driving lessons. You will also be driving the car on your very first lesson, we dont want you to spend hours of your time sitting at the side of the road listen to us explaining everything from a text book in great detail, of course we will tell you what you need to know to make your lesson a progressive and successful one but thats it. No Time Waisting as after all time is money and we prefer you to keep as much of it as possible in your pockets.
Each of your driving lessons in Plymouth will have a clear aim and achievable goals set for you at the start of your driving lesson, so no driving around Plymouth aimlessly wasting your time and costing you more money for yet more driving lessons. At the end of each driving lesson your driving instructor will give you feedback on your progress and set your agenda for your next driving lesson.
We aim to get you through your driving test as soon as possible with the least cost to yourself while making sure you have all the skills neccesary to become a safe driver for life.
To make your choice even simpler for you, we have Over 900 Customer Reviews that have been left by previous pupils so you can have a read and see what they have thought about their driving lessons with us. We even provide full access to Theory Test Pro for all our pupils so you can save money on your Theory books and get the Theory Test done and out of the way as soon as possible. Whats more we offer some very good block booking discounts on your driving lessons in Plymouth.
Local Driving Lessons Plymouth
Most people learn to drive by having weekly lessons in Plymouth and we would recommend that as a learner driver, you have two hour lessons at a time. Two hour driving lessons will allow you to learn more and spend more time on each subject meaning you can be ready for your driving test quicker than if you only took hourly lessons each week. This in turn can help you save money as you will need less hours to be ready for your driving test.
Driving Lessons Plymouth currently have local driving instructors offering manual driving lessons in Plymouth and the surrounding areas. We even have a discounted intro deal to get you started with your driving lessons.
Your driving instructor will be happy to pick you up from home, work or college and will then take you to a suitable area to start your driving lesson.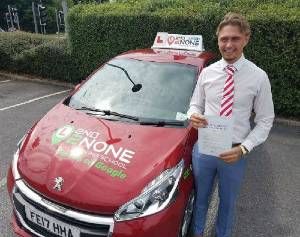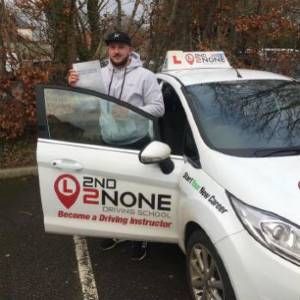 Intensive Driving Courses Plymouth
One Week Intensive Driving Courses in Plymouth
So what is a one week intensive driving course or as its sometimes known as a crash course and how can it help you get your independence and freedom even quicker.
The majority of our customers take regular weekly driving lessons in Plymouth and this can be a great way to learn the skill of driving. But what if you dont have the spare time for regular driving lessons and you need that driving licence like yesterday for your new job etc. Then our intensive driving courses might be just what you are looking for and you can normally pass your driving test in just one week "Course bookings will depend on available test dates and instructor availability"
All our intensive driving courses will be 7 hours a day with two 30 minuet breaks and every intensive course includes your driving test which will be booked for the final day of your driving course at a driving test centre of your choice.
We have a range of different driving courses based around any previous driving experience you may have, from complete beginners to a pupil just needing to top up their driving skills before taking another attempt at their driving test.
Please call our customer support team who will be more than happy to help you choose the right intensive driving course for your level of experience.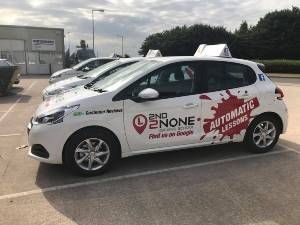 Automatic Driving Lessons Plymouth
Currently only available in Plymouth as Automatic Intensive Driving Courses
Automatic driving lessons can be an easier way to learn to drive for anyone who struggles with changing gear, who finds driving a very complex task (even after a fair few lessons, when for most of us the whole clutch-gear-biting point thing has switched to autopilot mode)
Driving an automatic car has definite benefits too. The car changes gear for you at the appropriate time, so you'll rarely over-rev an automatic car plus there is no clutch so you dont need to find the bite and you cant roll backwards. Although your fuel consumption may be slightly less economical than a manual car, overall it can make a worthwhile difference in the level of effort required when driving on longer journeys.
When dealing with the very busy streets and heavy traffic, driving an Automatic car can make driving a lot less stressful as all you need to do is control the brake and the accelerator (remember no clutch) which give you so much more time to think about the road and other road users and not thinking about your clutch and gears. We often find this can also lead to you needing less overall driving lessons as you will pick up driving a lot quicker which can save you both time and money.
However, there are significant downsides to driving an automatic car. If you take your driving test in an automatic car, you're not qualified to drive a manual car. If, on the other hand, you pass your test in a manual, you are allowed to drive an automatic.
Driving Instructor Training Plymouth
If your looking for a rewarding and fulfilling career that can be flexible around your work/life needs then becoming a driving instructor might be perfect for you.
Becoming a driving instructor allows you to help others achieve their goals by sharing your experience and skills. You will meet some amazing people from all walks of life.
We offer a range of training courses that are designed to meet a varying range of circumstances and commitments. Our goal as a training provider is to help you develop your existing skills along with many new and exciting ones to help you become the driving instructor of popular choice both as a driver trainer but also in a business perspective.
I've just passed my driving test first time ! Yepee. Thanks to 2nd2none for helping me along the way and a big thans to James my instructor for giving me guide nice and the confidence to do so. My lessons were fun and a big laugh. I would fully recommend 2nd2none driving school. This is going to make such a difference to my life, I now have my independence now I can drive!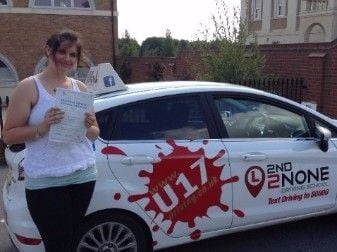 Without James I wouldn't have been able to pass, after my accident he built up my courage to learn to drive again. The free access to Theory Test Pro was my revision to pass my theory and without it I probably wouldn't have. Overall, my driving experience was fun, giggliy and a memory I plan to keep forever. Thank you James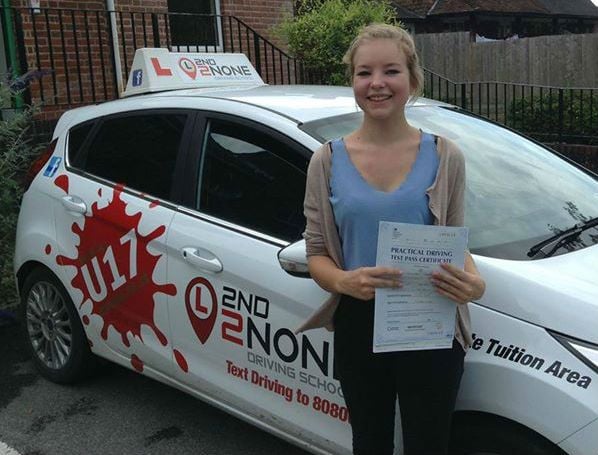 Passed my intensive course first time with 6 minors thanks to James and 2nd2none driving School. I felt really prepared and James helped me go over the things I wasn't so confident with before the test. I'd recommend 2nd2none as it has helped me learn to drive safely and pass quickly. Thanks!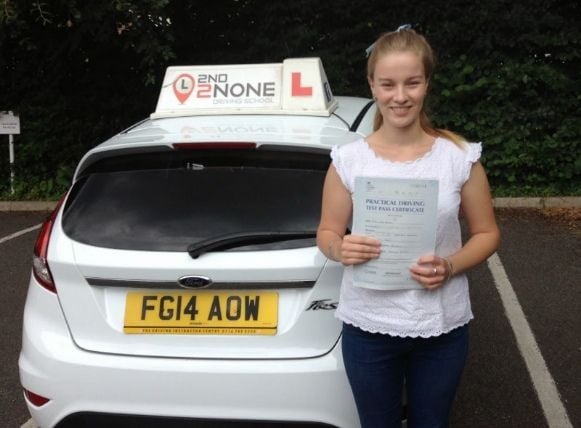 I passed my test first time with James and I couldn't of done it without him. I was really nervous at first but he helped to build my confidence. I would highly recommend him to anyone who wants to drive.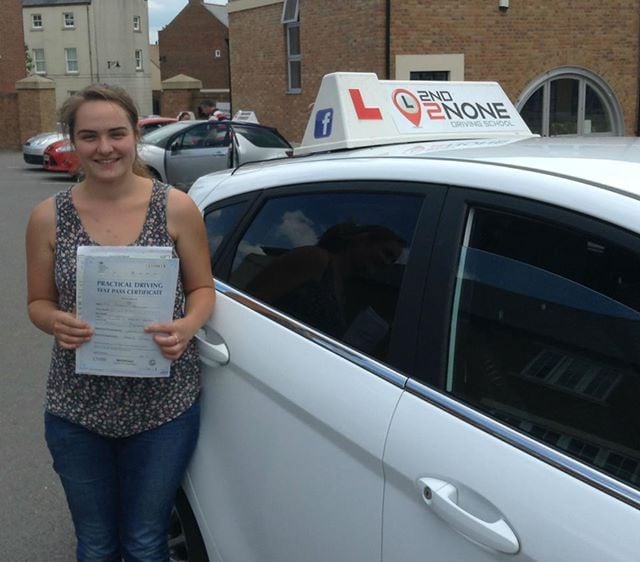 Great instructors, great value for money really enjoyable ways to learn, great structure to lessons and instructors are really nice and give clear instructions, would definitely recommend this driving school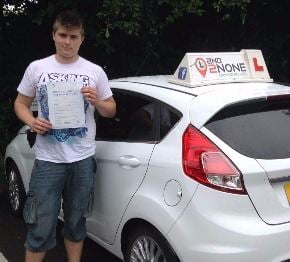 Thank you you so much for everything you have done especially to Jim
Why Did You Choose Our Driving School For Your Driving Lessons: Because you are the best in exeter:)
Is There Anything We Could Of Done Better: Jim has shown me everything he could
Please Rate Our Service 5/5: 5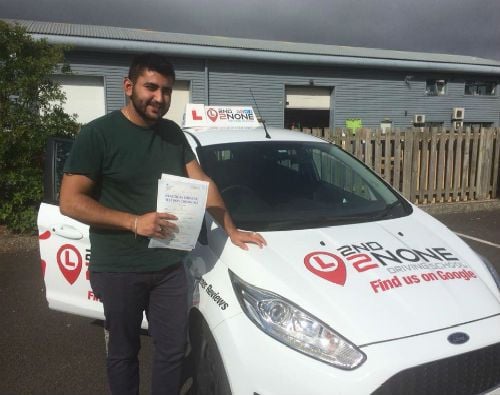 Lee Carroll is the best driving instructor and company you could have. He put you at ease straight from the start. I would fully recommend them to any one I know.
I chose 2nd2None driving school for my lessons because I wanted to do an intensive course and they gave you value for money.