Towing Lessons Gillingham Dorset
If you passed your driving test after January 1997 then you may need to take an additional driving test in order to tow larger trailers over 3500kg
Car and Trailer Training (B+E)
Are you Legal?
" Passed your car driving test after 1st January 1997? "
Book your Trailer course by calling 01747 440500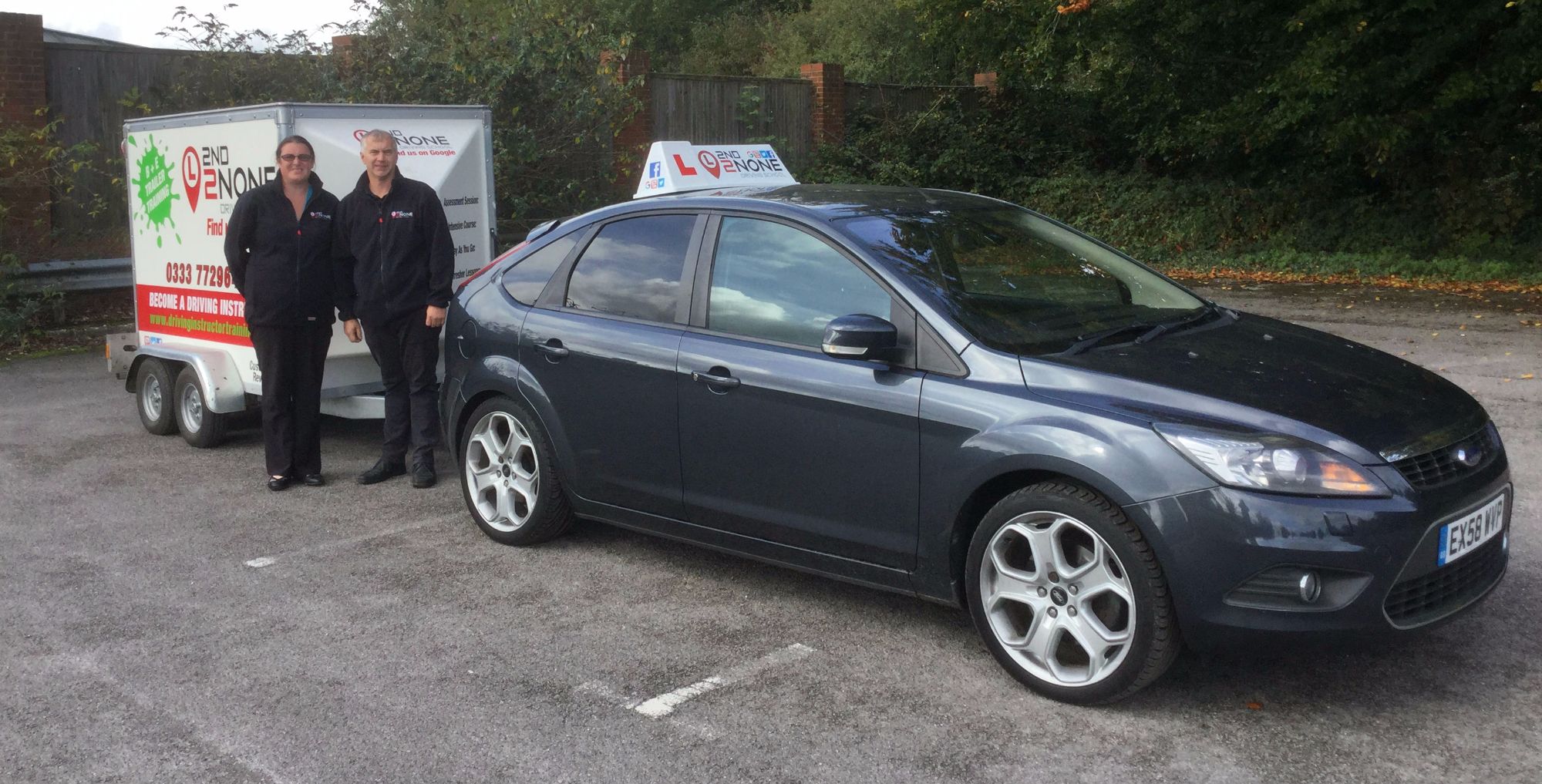 Car and Trailer Entitlement
Did you know that drivers who passed a car test on or after 1 January 1997 are required to pass an additional driving test in order to tow large trailers and gain entitlement to category B+E. Category B Vehicles up to 3.5 tonnes MAM and with up to 8 passenger seats may be coupled with a trailer up to 750kgs MAM (allowing a combined weight up to 4.25 tonnes MAM) OR a trailer over 750kgs MAM provided the MAM of the trailer does not exceed the unladen weight of the towing vehicle, and the combination does not exceed 3.5 tonnes MAM.
All drivers who passed a car test before 1 January 1997 retain their existing entitlement to tow trailers until their licence expires. This means they are generally entitled to drive a vehicle and trailer combination up to 8.25 tonnes MAM.
Why take your Car and Trailer Training with us?
We can provide you with training courses of between 10 to 30 hours (2 to 5 days) duration depending on your previous driving experience to fully prepare you for the DSA driving test. All our B&E trainers are fully quailified driving instructors with years of experience training both categories B and B&E.
Whats Involved in the Car and Trailer Test
There are 6 parts to the driving test:
an eyesight check
'show me, tell me' vehicle safety questions
reversing your vehicle
general driving ability
independent driving
uncoupling and recoupling the trailer
You'll drive for around 50 minutes.
The B+E test is conducted at a DSA large goods vehicle driving test centre with an off road manoeuvring area.
These are currently available in Poole Dorset, Taunton Somerset, Bristol Kingswood, Swindon Wiltshire and Exeter Devon.
The entire test lasts about 90 minutes. A VERY HIGH standard of driving is required to pass this type of test.
At the start of the test you are required to carry out an eye sight test. A few questions relating to the safety and loading of the outfit will then be asked.. You then drive the outfit onto the manoeuvring area and complete the reversing exercise accurately and safely.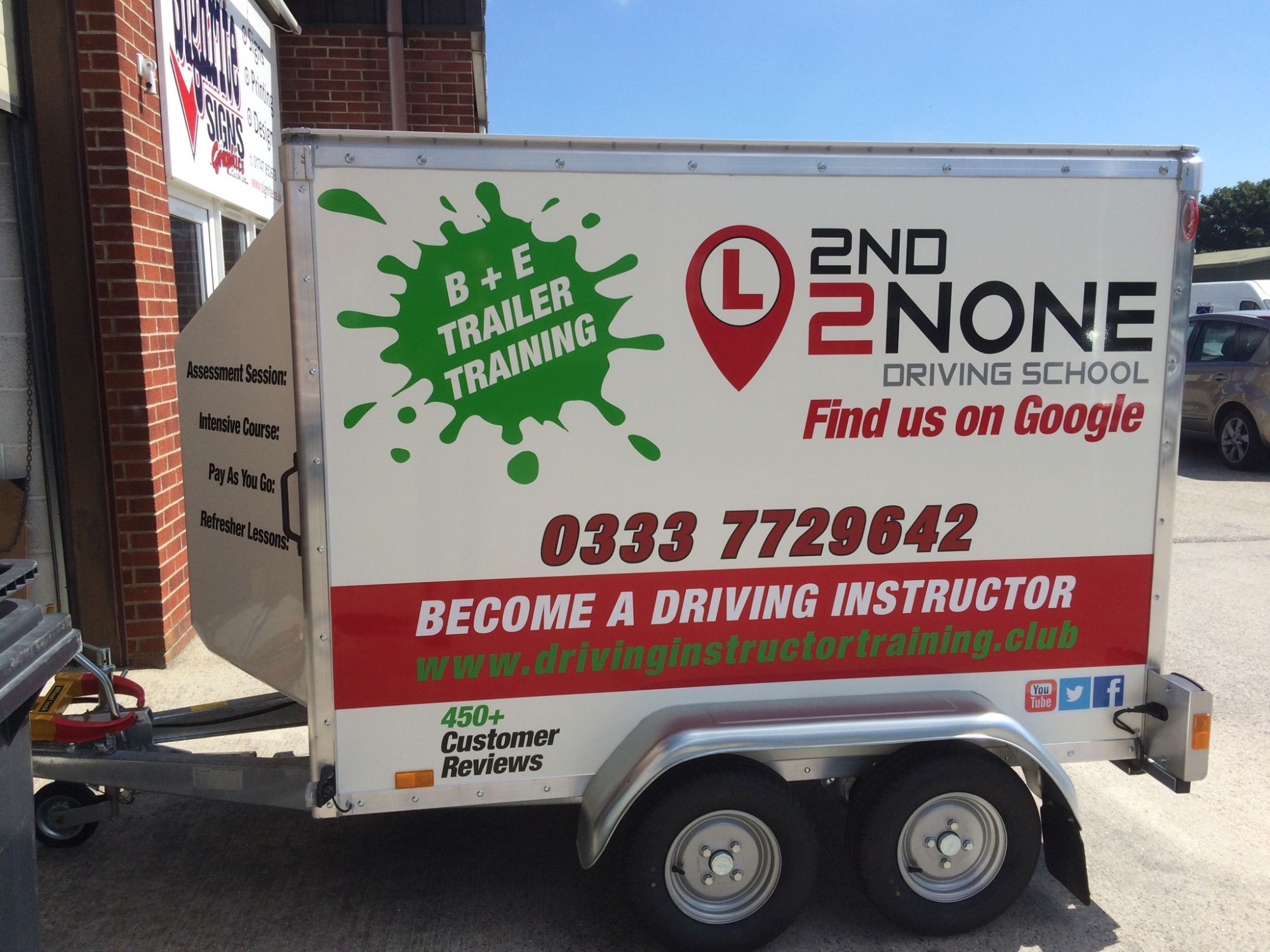 You will drive in varying roads and traffic conditions including motorways where possible, complete uphill, downhill and angled starts and demonstrate a high standard of driving throughout.
Back at the test centre you will then un-couple the vehicle from the trailer, you are then required to re-couple the trailer safely.
We are able to provide you with car and trailer lessons in North Dorset inc Shaftesbury, Gillingham, Blandford Forum, Wincanton as well as Poole and Bournemouth.
To book your car and trailer course, please call 01747 440500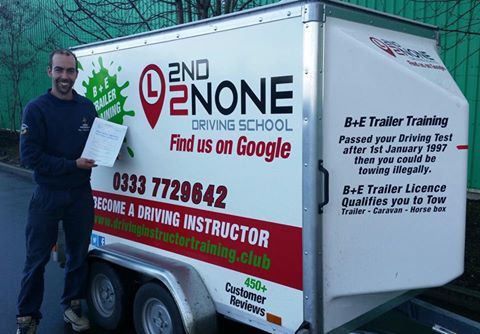 The below prices do not include the DVSA test fee of £115. If a test is required then the test fee will be payable upon booking your trailer course. (There is no VAT on the Test Fee)
B+E Towing Course
2 hour Driving & Reversing Assessment £80 + vat
6 Hour One Day Course £240 + vat + £115 Test Fee
12 Hour Two Day Course £480 + vat + £115 Test Fee
18 Hour Three Day Course £720 + vat + £115 Test Fee
Each Course requires £100 deposit plus the £115 test fee upon booking.
The remaining balance is payable two weeks before your courses starts.
All Prices subject to VAT where applicable All major credit cards accepted
(Test Fee will be payable upon booking the course if it includes a test)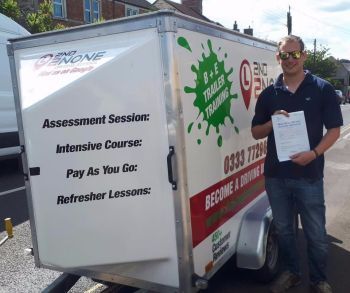 If you have (Grandfather Rights) ie; you passed your driving test before 1997 and have the B+E category on your licence and would like to start towing for the first time then we can still help you with some practice sessions,
Please call our customer service team for more details on 01747 440500