Intensive Driving Courses Corby
Why wait months to pass your driving test in Corby when you can have it all done and out of the way by next week?
Learning to drive will give you freedom to do what you want, when you want and being able to drive also opens up new job opportunities so it sometimes makes sense to get your new freedom and new jobs prospects now instead of 8-10 months down the road.
Our Intensive driving courses in Corby have been designed to deliver great results and get you on the road with the least time and hassle. For complete novices we offer you the choice of 36 or 42 hour driving courses where you can complete all your driver training in just one or two week's over 6-7 days with a driving test on your final day. We also have tailored driving courses for customers with different levels of driving experience so there is a intensive driving course to suit everyone. Why wait months for something that you can have next week, you know it makes sense.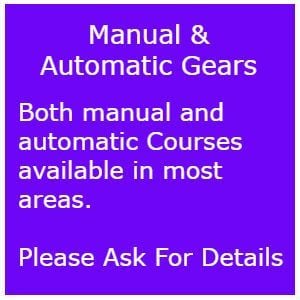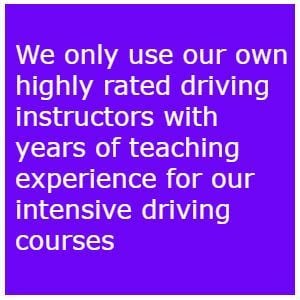 Our office based customer support team have access to the DVSA Test Booking System that we monitor throughout the day, so our team can organise an Intensive Driving Course with a Practical Driving Test Guaranteed at the end of your course at your local driving test centre in less time that the normal national wait.
We Guarantee to always book your Intensive Driving Course with a Practical Driving Test on the final day.
This ensures you get the best results from your Intensive Driving Course and this will seriously increase your chance of passing your driving test first time.
We will even email you our Driving Test Guide to help you be prepared for the driving test.
We have specialist driving instructors in Corby that teach intensive driving courses and have the skills needed to get you the results you want from your intensive driving course. All the intensive driving courses in Corby are run at 6 hours per day plus two 30 minute breaks in the day. The prices below include your practical driving test and pick up and return from your home or another allocated address.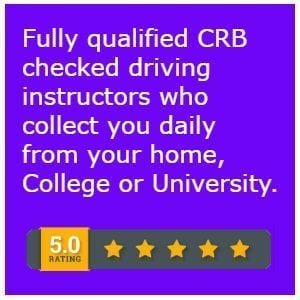 So what are you waiting for, book your intensive driving course in Corby today and get on the road to your freedom and independence.
(Please note, Intensive driving courses are not suitable for everyone and require long periods of concentration,
If in doubt please ask our customer service team for a driving assessment before booking your intensive course)
Manual and Automatic Intensive Driving Courses Available in Corby
Please choose your preferred intensive driving course below,
you will then be taken to an online form to book your course and pay your deposit.
All of our Intensive Courses include a free retest and a How to Pass Your Driving Test Guide
All the following Intensive Driving Courses include the cost of your Practical Driving Test
Before you can book your intensive driving course you will need to have passed your theory test.
If you havent passed your theory test yet then please make use of our theory test pro below.
If you would like us to book your Theory Test for you then please add £35 to the price of the intensive driving course deposits below


18 Hour Intensive Driving Course Corby
Recommended 25 hours previous driving experience, driving mostly independently and familiar with the manouevers.
This 18 hour course requires a £240 deposit, payable upon booking


24 Hour Intensive Driving Course Corby
Recommended 15-20 hour previous driving experience, driving semi-independently and introduced to all manouevers.
This 24 hour course requires a £290 deposit, payable upon booking


30 Hour Intensive Driving Course Corby
Recommended 10 hours of previous driving experience, familier with controls and basic junctions.
This 30 hour course requires a £324.00 deposit, payable upon booking


36 Hour Intensive Driving Course Corby
Recommended for a complete novice, well co-ordinated and quick learner
36 hour course requires a £324 deposit, payable upon booking


42 Hour Intensive Driving Course Corby
1 day extra than quick learner, novice course
42 hour course requires a £324 deposit, payable upon booking


48 Hour ULTIMATE Intensive Driving Course Corby
This ULTIMATE 48 hour course is perfect for complete beginners
or the more nervous of learner drivers
48 hour course requires a £324 deposit, payable upon booking


12 Hour Intensive Driving Course Corby
Suitable for pupils that have recently and narrowly failed their driving test within the past couple of months.
12 hour course requires £162 deposit, payable upon booking


6 Hour Intensive Re-Test Course Corby
Returning Customer Only
For customers who have just missed out on their last driving test by less than a couple serious faults with just a few minors
This re-test course requires £162 deposit, payable upon booking


3 Hour Intensive Course Assessment
Assessment Driving Session
Designed to assess which driving course will suit your needs
This assessment requires £99.00 payment upon booking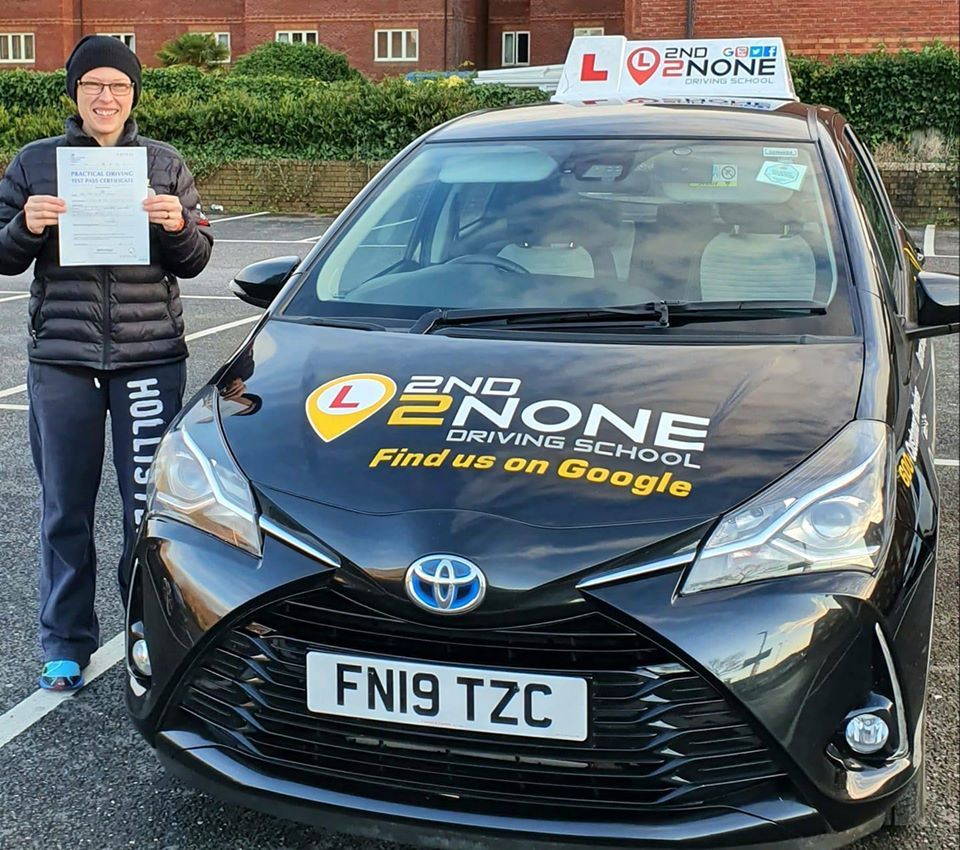 I just passed my driving test with Darren. 2nd attempt. I couldnt be happier. Darren was absolutely amazing from the word go. He was reasurring, gave easy to follow instructions, and was very patient when I made silly mistakes. It was a pleasure to do each and every lesson. I couldnt reccomend him highly enough.
Absolutley brilliant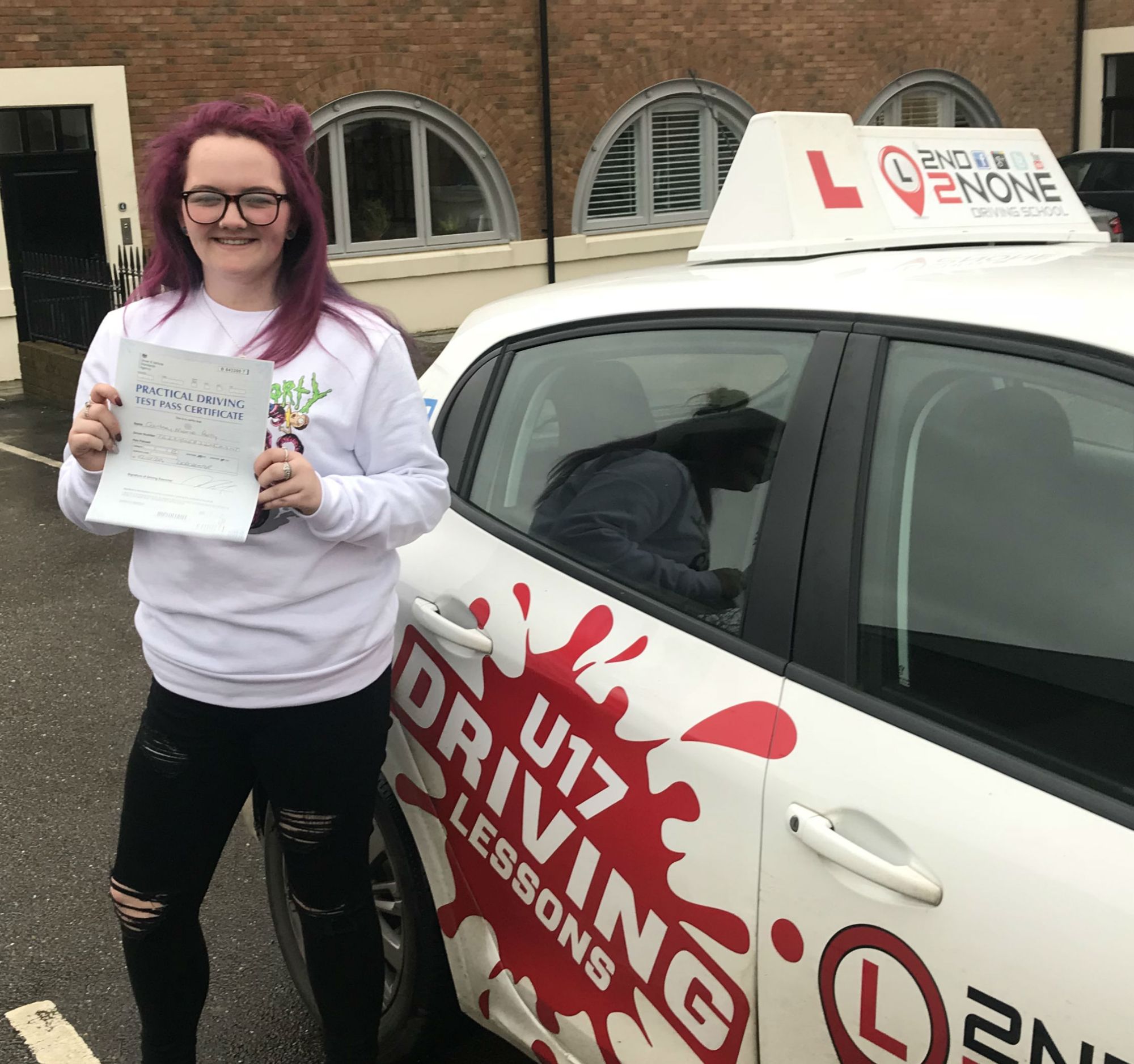 I've just PASSED my driving test!!! Thanks to all the instructors at 2nd2none who have helped me with my journey especially Lorraine and James. No more 7am starts to catch the bus! What a great start to 2020 😊
Now on the road to freedom and independence!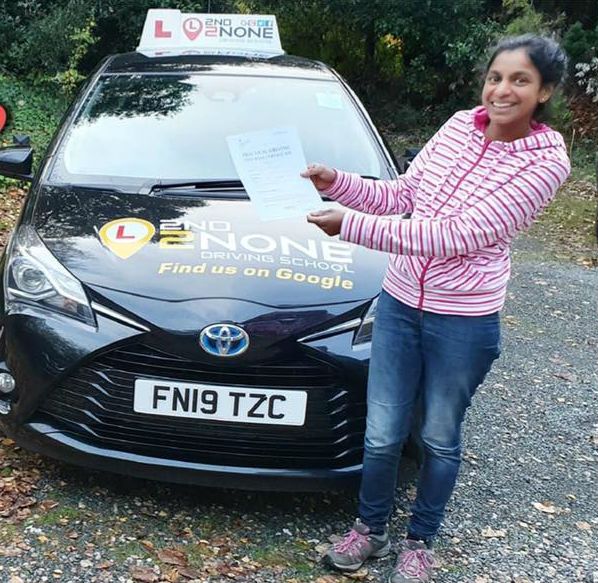 I'd completely lost hope in ever passing my test after using different driving schools before finding 2nd2none.
My instructor Darren Shepherd put me at ease immediately, was calm,considerate and understanding at all times which was Important to me as I'd lost all my confidence with previous instructors.
I completed 40 hours, 30 as an intensive course over 5 days.
I PASSED FIRST TIME in Exeter.
Darren has restored my confidence,I 100% reccomend him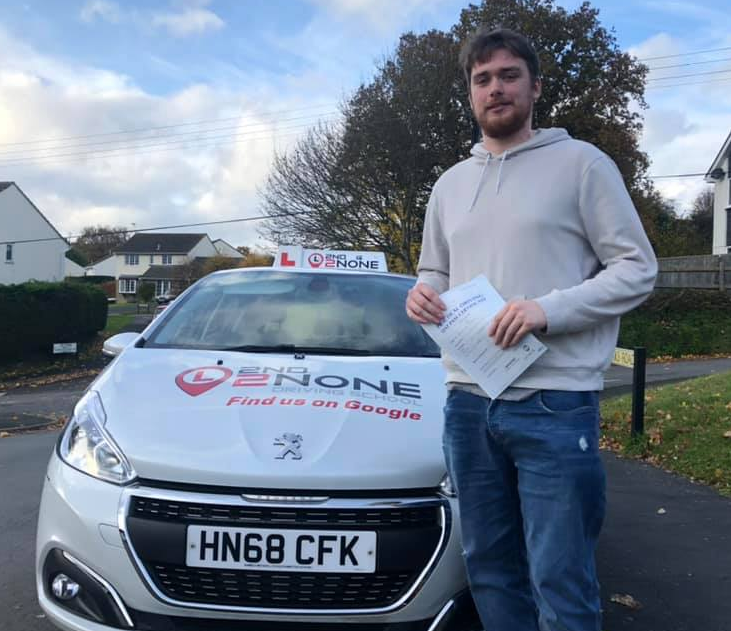 "I enjoyed my driving experience, Jim really helped me to pass. I found you on facebook and chose 2nd2None because of the good reviews. I will be recommending Jim & the driving school to my friends."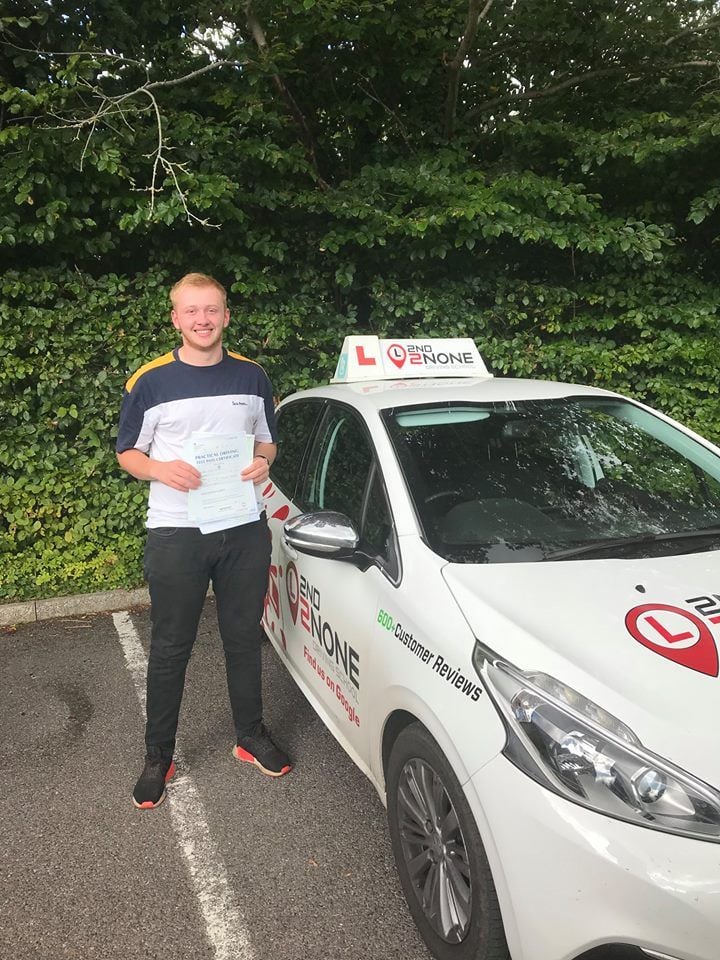 Passed first with 3 minors after a 36 hour course. James was patient throughout, made the driving enjoyable and not as stressful as first thought. Would highly recommend both James and 2nd2None
Why Did You Choose Our Driving School For Your Driving Lessons: Wanted to pass in a short space of time and had a sibling who had driven before with 2nd2None
Is There Anything We Could Of Done Better: No
Please Rate Our Service 5/5: 5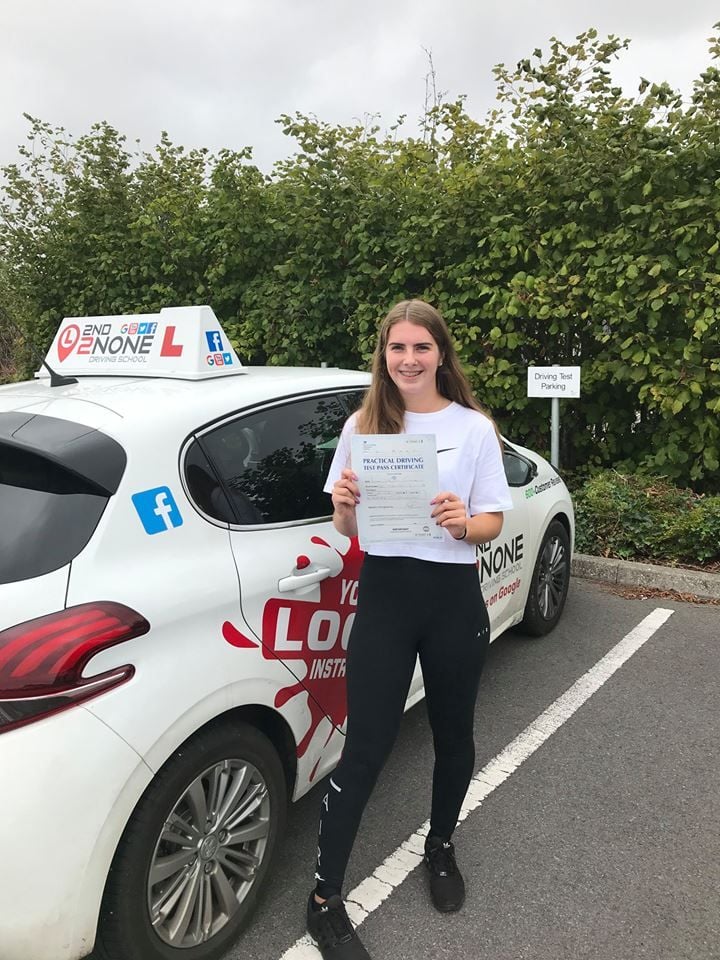 My driving instructor was James Orgar, Very good instructor and company would highly recommend, came away with just 1 minor!

Why Did You Choose Our Driving School For Your Driving Lessons:
They offered intensive courses and covered my area.

Is There Anything We Could Of Done Better: No

Please Rate Our Service 5/5: 5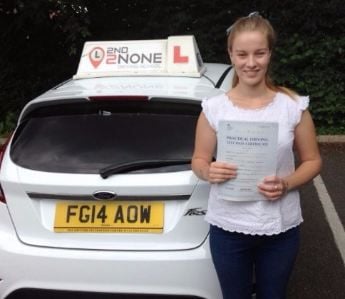 Passed my intensive course first time with 6 minors thanks to James and 2nd2none driving School. I felt really prepared and James helped me go over the things I wasn't so confident with before the test. I'd recommend 2nd2none as it has helped me learn to drive safely and pass quickly. Thanks!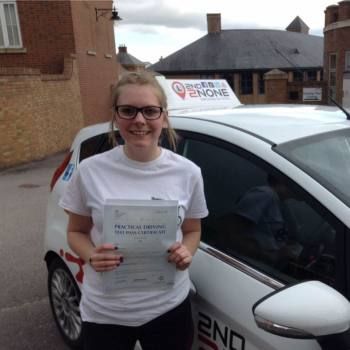 Just passed my driving test first time with 2nd2none! Thank you for James for everything these past two weeks. I started driving when I was 17, but was so nervous that I decided to stop. Now age 22 I plucked up the courage to do it again, choosing the 42 hour course. A week later from the first day I was more confident than I've ever been driving! Thank you again James & 2nd2none!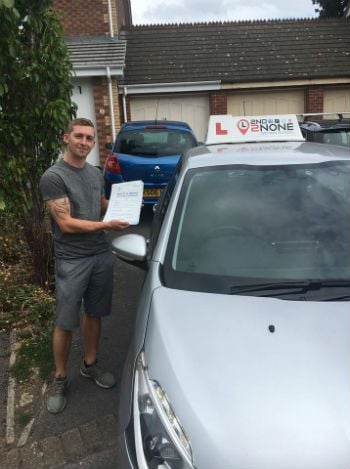 My instructor was Adam Butler. Highly appreciate everything Adam has done for me this week, he made me feel comfortable in learning to drive , and teaching me all that could be put forward to be a safe driver.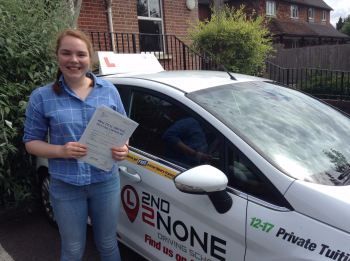 Excellent service and great conversations! Passed 1st time and would recommend!
Passed fist Time after taking a 30 hour intensive driving course.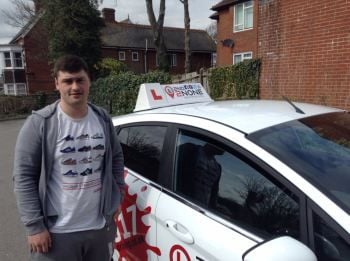 Great instructor, would recommend James to anyone.
Congratulations to Chris Willis from Warminster on passing his driving test today 08/04/16 1st time in Salisbury after undertaking a 30 hour intensive driving course with his driving instructor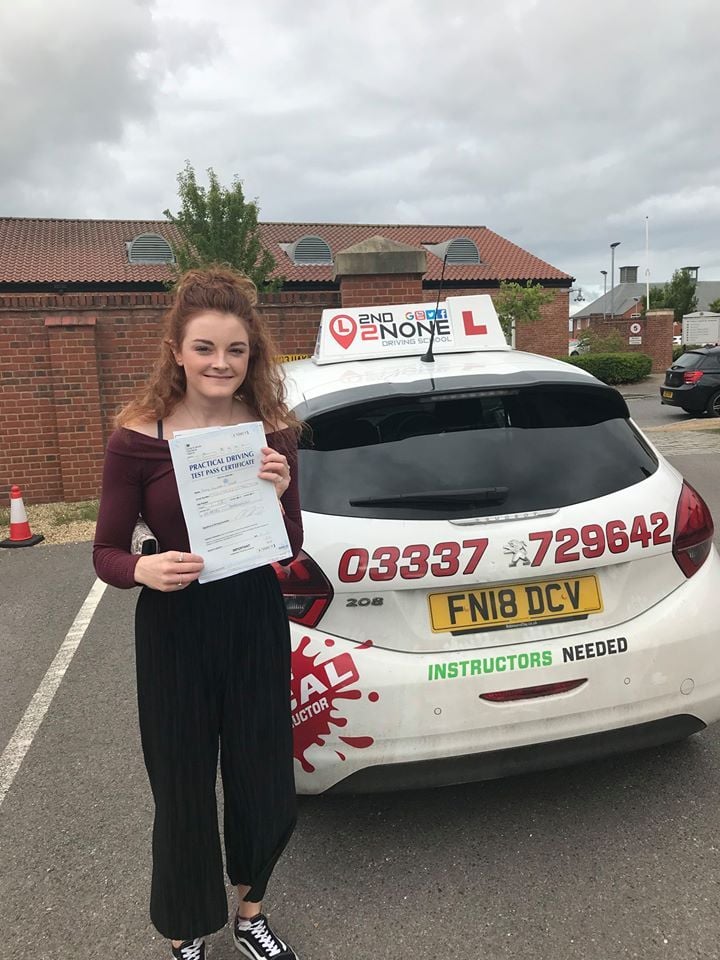 My driving instructor was James Orgar, he was very good and calm. I learnt a lot. I chose this driving school because I heard good reviews and wanted to do an intensive course.

Is There Anything We Could Of Done Better: No absolutely fine.
Please Rate Our Service 5/5: 5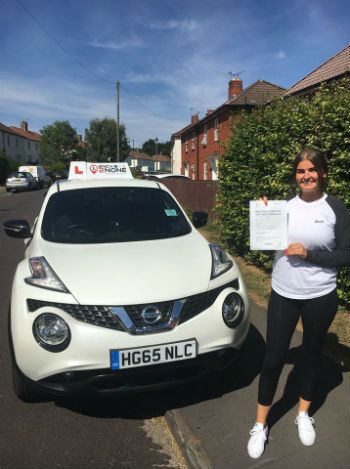 My driving instructor was Adam Butler. I've done an 18 hour intense course with Adam from 2nd to none, I was very anxious about driving, as soon as I met him he made me feel at ease I would highly recommend him to anybody, I just passed my practical driving test with 2 minors. He concentrated on my weaknesses and made me so much more confident on the road. I can't thank him enough!! Thank you Adam!!!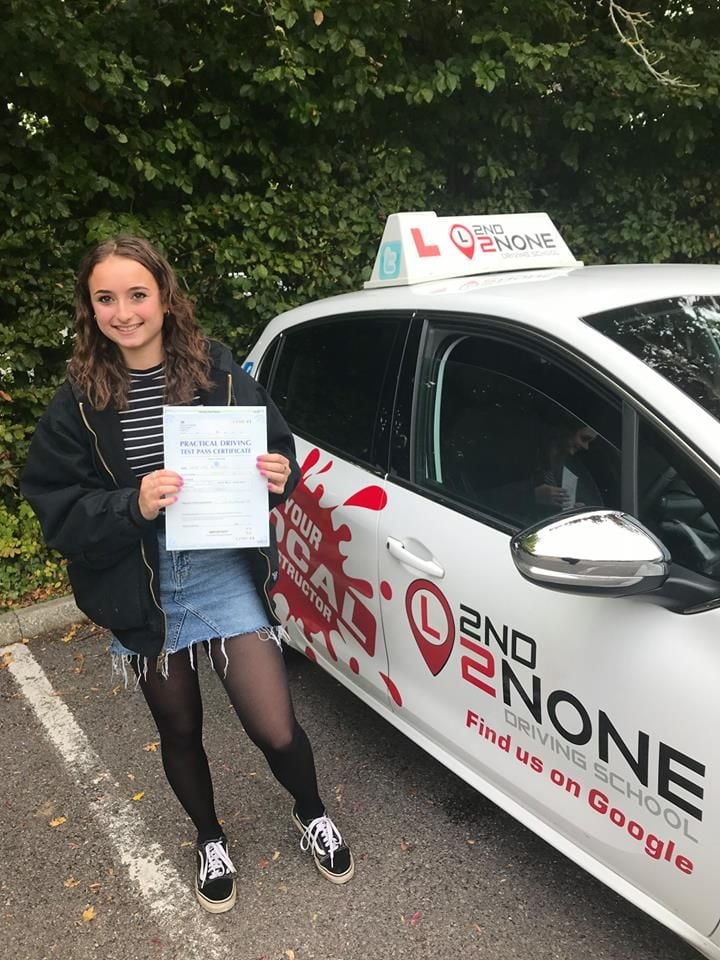 Driving Instructors Name: James Orgar
Have you enjoyed your lessons: Yes
I chose to do an intensive course which helped boost my confidence with driving, doing longer hours and travelling to challenging places from Bath to Bristol. I also spent more time in the place I was doing my test and managed to pass first time.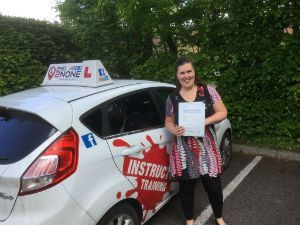 I did an 18 hour course and instructors were patient and calming. I would definitely recommend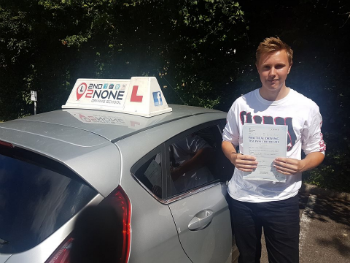 Great friendly service, really helpful guidance from Chris himself, I passed first time with one minor, couldn't recommend him more!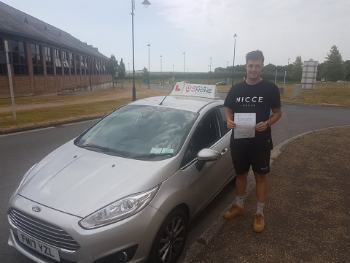 Thankyou to Chris I passed with 3 minors! Chris was a really good instructor!! I would recommend 2nd2none to anyone that wants to pass quickly!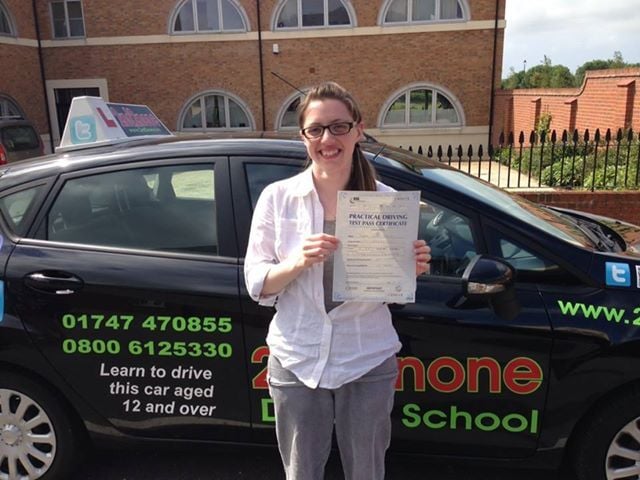 This morning I passed my test on my first attempt, this is all thanks to one man "James" I couldn't recommend him enough if your a nervous person or have low confidence issues. After having a lesson with a different driving school I didn't feel happy at all being behind the wheel so decided to look around again.
After having a phone conversation with James I felt at ease, my first initial hour of intense driving I felt a lot calmer & happier being behind the wheel.
So glad I went with 2nd2none without their calm approach to my nerves I highly doubt I would of passed, now I've passed I cant wait to start driving around.
Thank you so much
Any problems booking online or if you have any questions about your one week intensive driving course then please call
0333 7729642
* TERMS & CONDITIONS APPLY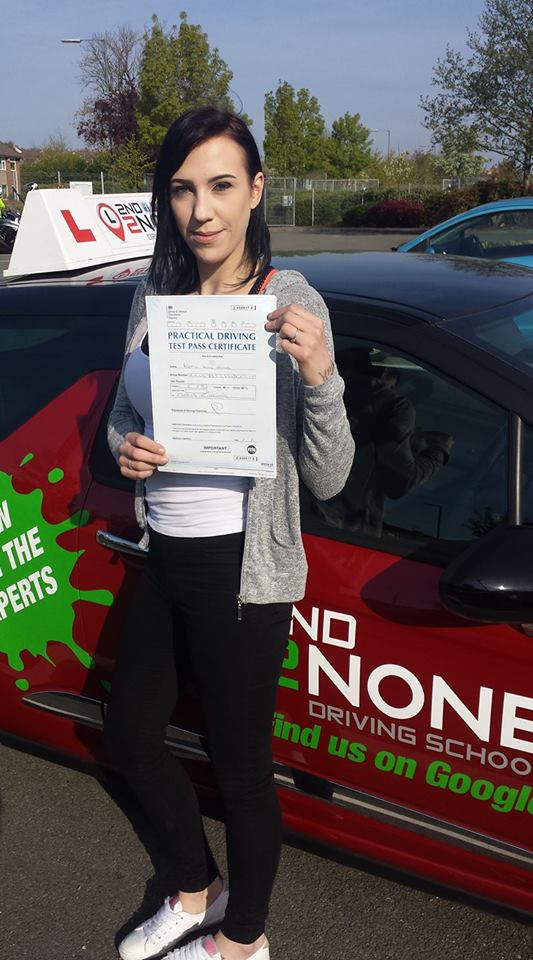 If An Intensive Driving Course Isnt For You, Then How About Weekly Driving Lessons in Corby
Automatic Intensive Driving Courses / One Week Intensive Driving Courses / Crash Courses / Intensive Driving Lessons are available in Aberdeen, Barnstable, Basingstoke, Corby, Bristol, Bath, Bideford, Birmingham, Bodmin, Boston, Bournemouth, Bude, Bridgend, Brighton, Brixham, Blandford Forum, Caldicot, Cambridge, Cannock, Canterbury, Cardiff, Carmarthen, Cheltenham, Chippenham, Colchester, Coventry, Dorchester, Dover, Clevedon, Chard, Chippenham, Devizes, Eastbourne, Exeter, Falmouth, Frome, Glasgow, Glastonbury, Gloucester, Hastings, Hayes, Honiton, Hubbert's Bridge, Hereford, Ilminster, Ipswich, Kettering, Keynsham, Kirton Holme, Launceston, Leicester, Lincoln, Loughborough, Nailsea, Newquay, Newton Abbot, Northampton, Norwich, Maidstone, Margate, Market Harborough, Merthyr Tydfil, Midsommer Norton, Milton Keynes, Minehead, Nottingham, Northampton, Okehampton, Oxford, Peterborough, Portsmouth, Portishead, Poole, Plymouth, Penzance, Padstow, Radstock, Redruth, Salisbury, Seaton, Shepton Mallett, Shewsbury, Skegness, Sleaford, Slough, Southampton, Street, Stoke-on-Trent, St Austell, Sutton Coldfield, Swansea, Thornbury, Tiverton, Truro, Trowbridge, Torquay, Uxbridge, Walsall, Wembley, West Drayton, Weston-super-Mare, Wells, Weymouth, Wolverhampton, Worcester, Wrexham, Yate, Yeovil, Barry, Cardiff, Newport and all surrounding areas. Dorset, Wiltshire, Somerset, Devon, Cornwall, Hampshire, West Midlands, Midlands, Gloucestershire, Kent, London, Berkshire, Lincolnshire. If your area isnt mentioned then please give us a call on 0333 7729642 as we may still be able to help.
Prices on this page were updated 31/01/2020