Driving Lessons Tiverton


Driving Lessons Tiverton
The Local Choice for Driving Lessons in Tiverton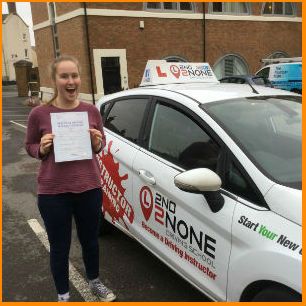 Local Driving Instructors Tiverton
Just think, what you could be doing right now if only you had your full driving licence!
You see we don't just sell you driving lessons here at 2nd2None, we also sell you Freedom and Independence
339 Driving Test Passes in 2017 with this driving school.
Weekly Driving Lessons Tiverton
Most people learn to drive by having weekly lessons in Tiverton and we would recommend that as a learner driver, you have two hour lessons at a time.
Two hour driving lessons will allow you to learn more and spend more time on each subject meaning you can be ready for your driving test quicker than if you only took hourly lessons each week. This in turn can help you save money as you will need less hours to be ready for your driving test.
Driving Lessons Tiverton currently have local driving instructors offering manual driving lessons in Tiverton and the surrounding areas.
We even have a discounted intro deal to get you started with your driving lessons.
Intensive One Week driving courses in Tiverton
We are also able to offer you a one week intensive driving course in Tiverton and the surrounding areas. These are sometimes also referred to as Crash Courses and these intensive courses can be an ideal way for you to reach the driving test standard sooner and be ready to take your driving test at an earlier date than you would with conventional weekly driving lessons.
This can be a perfect way to learn to drive if you need your driving licence fast as maybe a new job offer depends on it or you are simply too busy for weekly driving lessons.By having your driving lessons close together, it can also mean you need less hours of driving overall to reach the driving test standard and so in turn an intensive driving course can save you money on the cost of learning to drive.
These type of driving courses can be very tiring and require serious commitment from you. They may not be suitable for everyone and it is recommended that you have at least had a couple of driving lessons before considering a one week intensive driving course.
Before we can book your practical driving test or your intensive driving course you will need to have passed your theory test as we prefer to book your practical driving test for the last day of your intensive driving course as this proves to be better for you than having to wait for the driving test.
Call us on 0333 772 96 42 and speak to our friendly customer support team for more details or take a look at our intensive one week intensive driving course page.
You might be able to pass your driving test in time for the weekend.
Intensive Courses are available in both Manual and Automatic cars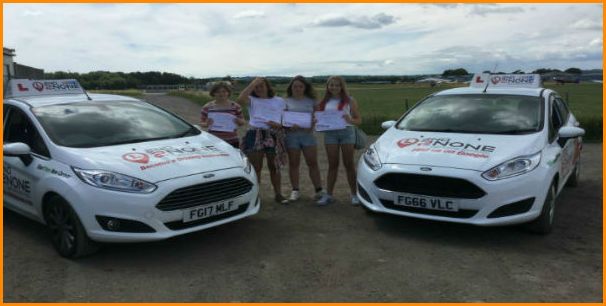 Under 17's Driving Lessons
We run under 17's driving tuition at The Royal Bath and West Showground and Henstridge Airfield. These driving sessions are open to anyone aged 12 and over that meet the minimum height of 4ft 8ins.
All sessions are one to one with a qualified driving instructor using dual controlled car at our off road training area. Please visit our Under 17's tuition page above for more details of our next driving day.

Driving Instructor Training Courses
Become a driving instructor and get your new career on the road with 2nd2None Driving School
We are always on the look out for driving instructors to join the team here at 2nd2None Driving School. We currently teach over 800 pupils every week and demand is growing. We often find our team of instructors turning work away due to full diaries and there simply are not enough driving instructors available for the demand at the moment.
Our Instructor Training Courses are carried out in your local area on a one to one basis so you have the full attention of your assigned Instructor trainer. We even have a Train Now and Pay Once You Earn option which means you can avoid big upfront costs normally associated with instructor training.
Or if you prefer to pay a lump sum upfront then we have a £1000 rebate for you once you qualify as a driving instructor and take up one of our driving school franchises. We can even offer employment or self-employment depending on your situation and what you would prefer.
Call our offices on 0333 7729642 for more information on this option or you can visit our dedicated website HERE.
Please Call: 0333 772 96 42
to book your driving lessons in Tiverton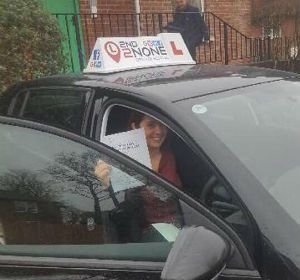 Kirsty Woodall
" I would highly recommend 2nd2none to everyone. I was really nervous about driving but my instructor Lee was amazing.
I thoroughly enjoyed my whole weeks course. If you want a patient, positive and helpful instructor Lee is definitely for you.
It doesn't seem possible to learn everything you need to know to pass your test but with the 42hour course I passed my driving test today and couldn't be happier thanks Lee !!!"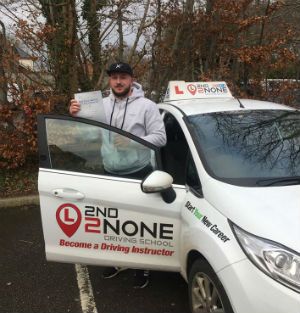 Josh White
"Overall great experience & a lot of help. For a nervous driver I was reassured the whole time."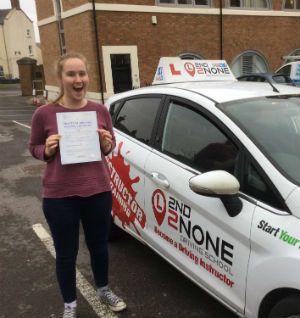 Rowan Mackain-Bremner

Taught me how to drive with confidence, not just pass a test. Thanks James and 2nd2none!
Why Did You Choose This Driving School: Local and well reviewed