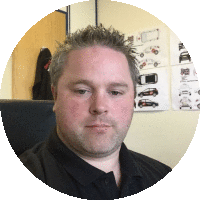 Hi I'm James Orgar the founder of 2nd2None driving school.
I could tell you about our very high pass rates and why we come so highly recommended,
but talk is cheap and I guess you have heard it all before.
So for that reason I will leave our customers to do the talking for us".


Megan Ozzard

I've just passed my driving test with 2nd2none driving school thanks to my driving instructor James! He was a huge help and I wouldn't have passed without him.
The free theory test pro was a huge help for passing my theory test and passed first time just using that.
I would defiantly recommend 2ndtonone driving school!

Ella Trebble-Westlake
I have just finished my 30 hour intensive course & passed with 0 minors! I wouldn't have been able todo it without my instructor James!
Why Did You Choose This Driving School?
Because I think they're great & my brother also passed with them!
Thank you for submitting the contact form.