Book Your Filton Driving Lessons Today on 0117 9051155
501 Driving Test Passes in 2019
Manual & Automatic Lessons + Intensive Driving Courses Available Now
Possibly the best decision I ever made! Kevin is calm and has a flexible approach to lessons – in my case I needed to pass fairly quickly, so Kevin advised me to book my test for in 4 weeks' time, so that we could then work towards that date.
We also did mock tests as I was nearing my driving test day, which really helped in order to get me prepared for the test itself (I get very anxious under test conditions, so this was also a great tool for keeping my nerves in check on the test itself!)
Automatic Driving Lessons Filton
Automatic Driving Lessons are available as both weekly driving lessons or Intensive Driving Courses in Filton.
Filton Automatic driving lessons can be ideal for anyone who struggles with changing gear, who finds driving a very complex task (even after a fair few lessons, when for most of us the whole clutch-gear-biting point thing has switched to autopilot mode)
Driving an automatic car has definite benefits too. The car changes gear for you at the appropriate time, so you'll rarely over-rev an automatic car; and although your fuel consumption may be slightly less economical than a manual car, overall it can make a worthwhile difference in the level of effort required when driving on longer journeys.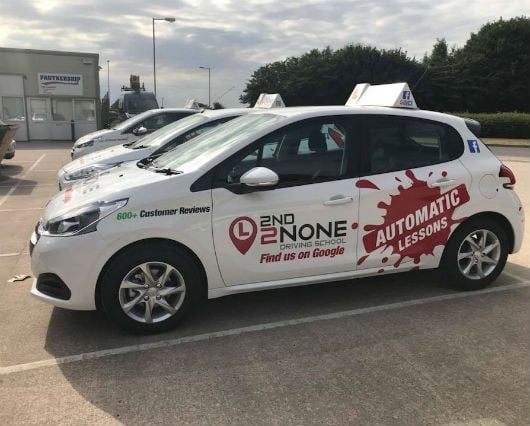 It also makes driving a lot less stressful as all you need to do is control the brake and the accelerator which give you so much more time to think about the road and other road users and not thinking about your clutch and gears. We often find this can also lead to you needing less overall driving lessons as you will pick up driving a lot quicker which can save you both time and money. And with Bristols on going traffic problems and delays plus all the stop start this can involve, driving an automatic car can really make your journey through Bristol's busy streets much less stressful and maybe even enjoyable.
Automatic One Week Intensive Driving Courses in Filton are now available.
Kate Jacko - Brislington, Bristol
I passed my test with only 1 minor. Huge Thanks to my instructor Nick Webb who made it possible. I started learning in London and had 3 fails there, but in 1.5 m time here in Bristol, Nick actually taught me some technics, which helped me to achieve a great level of driving. Nick teaches with a personal approach, taking different personalities and abilities into consideration, which was crucial for me. Highly recommend Nick 👌🏻
Intensive Driving Courses Filton
We are also able to offer you a One week intensive driving course in Filton and the surrounding areas. These are sometimes also referred to as Bristol Crash Courses and these intensive courses can be an ideal way for you to reach the driving test standard sooner and be ready to take your driving test at an earlier date than you would with conventional weekly Bristol driving lessons.
This can be a perfect way to learn to drive if you need your driving licence fast as maybe a new job offer depends on it or you are simply too busy for weekly driving lessons. By having your driving lessons close together, it can also mean you need less hours of driving overall to reach the driving test standard and so in turn an intensive driving course in Bristol can save you money on the cost of learning to drive.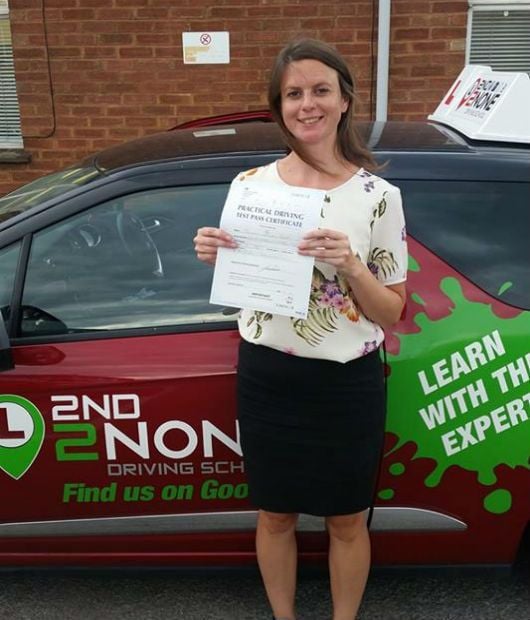 These type of intensive driving courses can be very tiring and require serious commitment from you. They may not be suitable for everyone and it is recommended that you have at least had a couple of driving lessons before considering a one week intensive driving course.
Before we can book your practical driving test at one of the local Bristol driving test centres, or your intensive driving course with one of our local driving instructors, you will need to have passed your theory test as we prefer to book your practical driving test for the last day of your intensive driving course as this proves to be better for you than having to wait for the driving test.
Call our customer services team on Bristol 0117 9051155 for more details or take a look at our Bristol One Week Intensive Driving Course page. You might be able to pass your driving test in time for the weekend.
Intensive Driving Courses in Filton are available in both Manual and Automatic cars.
I'm really happy to say that I have passed today with 4 minor faults with my driving instructor Kevin Allen here in Bristol Southmead Test centre. I'd like to thank Kevin for his patience and enthusiasm with me. He taught me from the beginning and I thought I would never be able to do it. He encouraged me and every lesson we would set goals and objectives and achieve them by the end of each lesson. I would strongly recommend Kevin Allen as he is an amazing driving instructor! :)
We run regular under 17's driving lessons at The Royal Bath and West Showground, Henstridge Airfield in Somerset.
The Bath & West showground is just 24.3 miles from Bristol and will take you under an hour to reach us. Henstridge Airfield is 42 miles and will take you 1 hour 30 mins.
These Under 17's driving lessons are open to anyone aged 12 plus that meet the minimum height of 4ft 8ins and offer youngsters the chance to get behind the wheel before they turn 17. This offers the opportunity to gain driving experience in the safety of our privat training areas.
All sessions are one to one with a qualified driving instructor using dual controlled car at our off road training area.
Please visit our Under 17's Driving School page below for more details of our next driving day.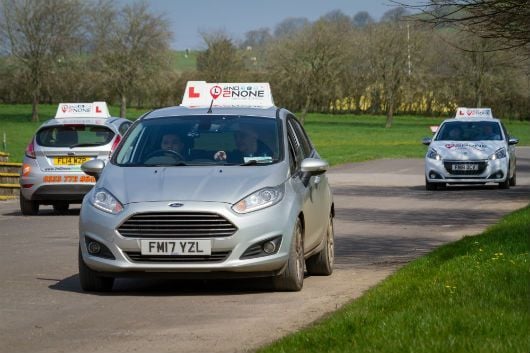 Driving Instructor Training Filton
Become a driving instructor and get your new career on the road with 2nd2None Driving School
We are always on the look out for driving instructors to join the team here at 2nd2None Driving School. We currently teach over 800 pupils every week and demand is growing. We often find our team of instructors turning work away due to full diaries and there simply are not enough driving instructors available for the demand at the moment.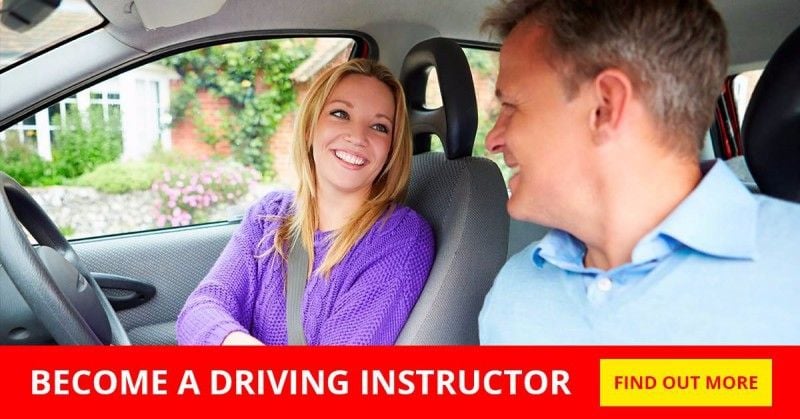 Our Instructor Training Courses are carried out in your local area on a one to one basis so you have the full attention of your assigned Driving Instructor Trainer.
We have different payment option and will even refund your training fee's once you qualify and join our driving school franchises here in Bristol. (Terms & Conditions Apply)
We can even offer employment or self-employment depending on your situation and what you would prefer, please call our office on 0117 9051155 for more information or you can visit our dedicated driving instructor training website.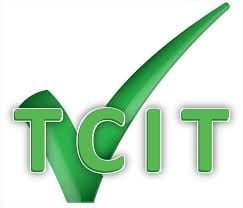 Giving you a better learning experience
All our driving instructors in Filton Bristol will set you achievable aims at the start of each driving lesson and will then get you on the road driving. We wont make you spend unnecessary hours sat at the side of the road watching other learners drive by, or ask you to drive around Bristol aimlessly and in the process not really learning anything of great importance.
Our aim is simple!
To give you the exact structured driver training you need to pass your driving test 1st time as quickly and cheaply as possible while also making you a safe and considerate driver for life and that is why we are trusted by over 600 customers each week to deliver their Bristol driving lessons and help them pass their driving test.
One of the greatest sayings in life, is you get what you pay for. Why would driving lessons be any different.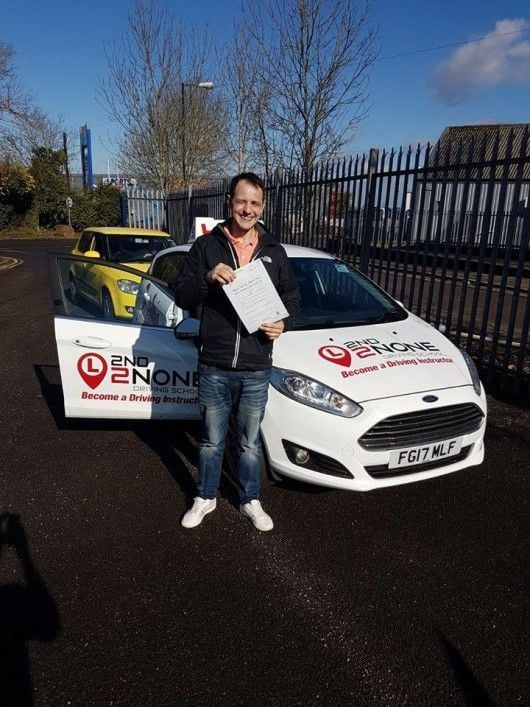 Kristin Eriksen - Bristol
I am so glad I chose to learn with 2nd2none, the instructors are absolutely brilliant, very friendly, patient and amazing teachers. I had two instructors due to not being able to take much time off work, Steve Elliott and Sue Kirman - both were absolutely brilliant and I really enjoyed all of my lessons.

I passed my test with Sue in Bristol, and would like to give her a massive thanks for giving me the confidence and skills to pass with ease. I will absolutely be recommending the company to everyone I know!
My driving instructor was Gareth in Bristol. From the first lesson he made me feel very relaxed and helped me to build up my confidence. The lessons were always great and I really enjoyed learning with him. I passed my test first time and I wouldn't hesitate to recommend Gareth.
So Who Will You Trust With Your Driving Tuition In Filton Bristol!
Have a read of Over 600 Driving Lesson Customer Reviews and see how others just like you have got on with our Filton Bristol driving instructors.
To book your driving lessons in Filton Bristol today or if you have any questions then please call our helpful friendly customer support team between 9am & 530pm Monday to Friday. At other times an answer machine will be available and we will get back to you as soon as possible. Alternatively you can fill out one of our ring back request forms or you can contact us on one of our facebook pages.

My driving instructor was Adam Butler. I've done an 18 hour intense course with Adam from 2nd to none, I was very anxious about driving, as soon as I met him he made me feel at ease I would highly recommend him to anybody, I just passed my practical driving test with 2 minors. He concentrated on my weaknesses and made me so much more confident on the road. I can't thank him enough!! Thank you Adam!!!
I chose this driving school because the intensive course suited my needs with availability.
Is There Anything We Could Of Done Better: No
Please Rate Our Service 5/5: 5
Bristol and surrounding areas
As well as driving lessons in Filton Bristol we also cover all the surrounding areas of Bristol as well as towns and villages, so driving lessons are available in Keynsham, Long Ashton, Nailsea, Pill, Portishead, Severn Beach, Thornbury, Yate and Bath plus all the smaller dwellings in between.
If your unsure that we provide driving lessons in your area then please just give us a call and we will be glad to help.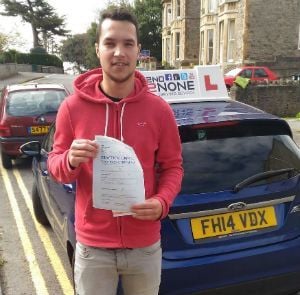 Benjamin Nicholas Philpott-Challinor - Bristol
Passed first time, Sue Kirman is amazing teacher. Even through hard times and under pressure, she is very understanding and I couldn't of passed without her. Strongly recommend to anyone. Thanks
Some of our recent driving test passes
My driving instructor was Sue Kirman, I really enjoyed my driving lessons and Sue structured the lessons in a way I could understand and progress. I chose Sue as my driving instructor due to her reasonable prices.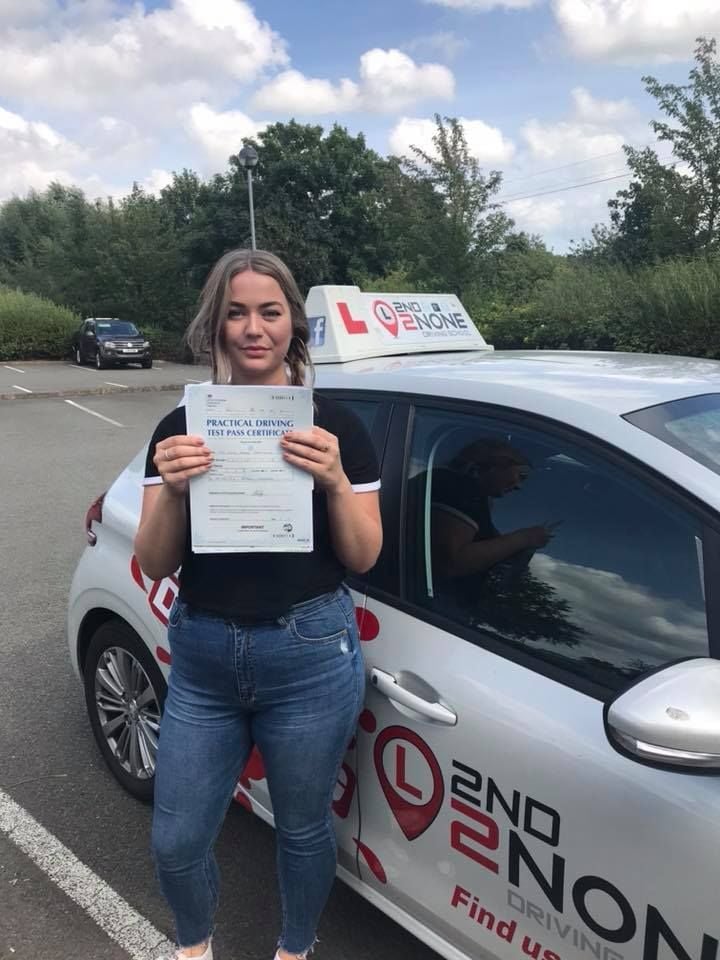 Intensive Driving Courses Bristol
Congratulations to Esme Bertouche from Bristol on passing her driving test 1st time at Bristol Kingswood Test Centre, today 30/08/19 with just 1 minor fault for a slight touch of the kerb in her Parallel Park after completing a 5 day Intensive course.

All the best from your driving instructor James Orgar and the rest of the team here at 2nd2None Driving School.

Esme Bertouche

My driving instructor was James Orgar and I've enjoyed my intensive course immensely. I felt supported informed and encouraged the whole time!
James made it clear what we would be doing each day and asked me what I wanted to do as well. I found the driving school on Google and chose this school because of so many good reviews!
The office staff were helpful and listened to my needs, they were 100% faultless in this respect!
I would recommend James and the school to everyone I know who's even considering learning to drive! available space.
Call Driving Lessons Filton Now!