Without Eric I don't think I would of been able to pass my test. When I first started to drive I was very nervous but Eric managed to make my whole learning process so much more easier and relaxed. I would like to say a massive thank you to Eric and the 2nd2none company! Passed 2nd time and I wouldn't recommend anyone else to learn to drive with!

I chose this driving school because of the fantastic reviews.

Would recommend 2nd2none anytime. Easy to learn with, and very reliable. Had such a great instructor 'Kevin' who has now gave me the freedom to drive myself places!


I've just passed my driving test after a 30 hour intensive course with James. He was fantastic and very patient, as I was very nervous. Would highly recommend 2nd2none Driving School!! Thank you James

I chose 2nd2None because of all the good reviews.

Driving Lessons Slough

Driving Lessons Bristol

Driving Lessons Falmouth

Driving Lessons Yeovil

Driving Lessons Sherbourne

Driving Lessons Yeovil

Driving Lessons Blandford Forum

Driving Lessons Dorset

Meggie Matchett
Driving Lessons Bristol

Caitlin Rowe
Driving Lessons Falmouth

Eszter Toth
Driving Lessons Hayes

Lauren
Driving Lessons Windsor

Kurtis Thorne
Driving Lessons Bristol

Ben Hutcheson
Driving Lessons Portishead

Kyanna Morgan
Driving Lessons Bristol

Kerri Ridings
Driving Lessons Shaftesbury

Lotti Parfitt
Driving Lessons Gillingham

Leela
Driving Lessons Bristol

Joe Bryne
Driving Lessons Bristol

Luke Taylor
Driving Lessons Shaftesbury

Danielle
Driving Lessons Slough

Janie Coombes
Driving Lessons Redruth

Kaldora
Driving Lessons Slough

Sam Rathbone
Driving Lessons Bristol

Clare Thouless
Driving Lessons Falmouth

Audrey
Driving Lessons Slough

Harry Clesham
Driving Lessons Bath

Edward Nute
Driving Lessons Truro

Luke Cronshaw
Driving Lessons Bristol

Alfie Hallam
Driving Lessons Falmouth

Uwen
Driving Lessons Street

Greg Daly
Driving Lessons Bristol

Jasmine
Driving Lessons Bristol

Alana White
Driving Lessons Falmouth

Amber Norton-Ashley
Driving Lessons Street

Emilt Bower
Driving Lessons Shaftesbury

Joe Broadbent
Driving Lessons Shaftesbury

Ollie
Driving Lessons Salisbury

Kelly
Driving Lessons Bristol

Dr Syed Ali
Driving Lessons Bristol

Hayden Cooper
Driving Lessons Bristol

Ria Empson
Driving Lessons Gillingham

Robert Parkinson
Driving Lessons Yeovil

Carl
Driving Lessons Wincanton

Maxim
Driving Lessons Slough

Bradley
Driving Lessons Slough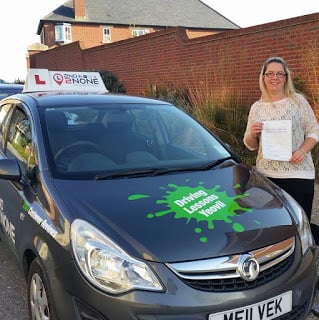 Emma Tate
Driving Lessons Yeovil

Ellie Sutton
Driving Lessons Bruton

Scott
Driving Lessons Bristol

Callom O'keefe
Driving Lessons Portishead

Paloma Brackston
Driving Lessons Bristol

Alex Aylward
Driving Lessons Shaftesbury

Jess Cook
Driving Lessons Nailsea

Will Jones
Driving Lessons Portishead

Megan Mclachlan
Driving Lessons Midsomer Norton

Ryan Melville
Driving Lessons Gillingham

Sarah Jay
Driving Lessons Bristol

Charlotte Willis
Driving Lessons Slough

Lee Dowding
Driving Lessons Stalbridge

Gary Jackson
Driving Lessons Blandford

Sam
Driving Lessons Bristol

Chrissy Capehorn
Driving Lessons Bristol

Ben Oliver
Driving Lessons Yeovil

Nicole Poole
Driving Lessons Frome

Luke Randall
Driving Lessons Fontmel Magna

Jack Knight
Driving Lessons Portishead

Robyn Veater
Driving Lessons Radstock

Jake McCoid
Driving Lessons Yeovil

Aaron Higgins
Driving Lessons Bristol

Liam Ferrari
Driving Lessons Gillingham

Jenny Martin
Driving Lessons Sturminster Newton

Ellie Neville
Driving Lessons Sturminster Newton

Chris Dann
Driving Lessons Portishead

Chas Parks
Driving Lessons Portishead

Elliot Weston
Driving Lessons Portishead

Nathan Jarman
Driving Lessons Weymouth

Jo Ash
Driving Lessons Bristol

Kevin Hudson
Driving Lessons Shaftesbury

Pete Garbutt
Driving Lessons Bristol

Mitzi Thew
Driving Lessons Gillingham

Ed Burnham
Driving Lessons Bristol

Mike Durdle
Driving Lessons Dorset

Haydn West
Driving Lessons Sturminster Newton

Phoebe Sherborne
Driving Lessons Pill

Sammi Cowling
Driving Lessons Shepton Mallet

Ruta Scemeleva
Driving Lessons Gillingham Dorset

Ed Etherington
Driving Lessons Yeovil

Hayden King
Driving Lessons Salisbury

Alistair White
Driving Lessons Dorchester

Sian Richards
Driving Lessons Weymouth

Kayleigh Fudge
Driving Lessons Weymouth

Sima Tamrakar
Automatic Driving Lessons

Ryan Hughes
Driving Lessons Portishead

Rachel Stocker
Driving Lessons Wells

Anna Stevens
Driving Lessons Portishead

Charlotte Fowler
Driving Lessons Bristol

Kim Tucker
Driving Lessons Uxbridge

Ben Hale
Driving Lessons Portishead

Rosie Smith
Driving Lessons Bristol

Manu
Driving Lessons Thornbury

Gareth O'Duffy
Driving Lessons Portishead

Frances Anne-Harvey
Driving Lessons Shaftesbury

Bryony Johnson-Newell
Driving Lessons Dorchester

Ryan
Driving Lessons Gillingham

Candy Eade
Driving Lessons Dorchester

Denitta
Automatic Driving Lessons

Alex Caroll
Driving Lessons West Stour

Joe Daly
Driving Lessons Bristol

Jack Stephenson
Driving Lessons Slough

Ellen Jarvis
Driving Lessons Sherborne

Jordan Weeks
Driving Lessons Blandford Forum

Alex Harvey
Driving Lessons Penselwood

Maddy Greatorex
Driving Lessons Radstock

Hannah Ambrose
Driving Lessons Templecombe

Micheal Cooper
Driving Lessons Gillingham Dorset

Kirstin Cox
Driving Lessons Gillingham

Adam Charity
Driving Lessons Midsomer Norton

Charlie Hacker
Driving Lessons
Midsomer Norton

Laura Jeffers
Driving Lessons Gillingham Dorset

Calum Naish
Driving Lessons Bristol

Molly Masters
Driving Lessons Shaftesbury

Holli Lewis
Driving Lessons Midsomer Norton

Tara Chambers
Driving Lessons Gillingham

Meg Egerton
Driving Lessons Bristol

Jade Howard
Driving Lessons Gillingham

Emily Rose
Driving Lessons Motcombe

Zoe Dunham
Driving Lessons Fovant

Jamie-Lee Andrews
Driving Lessons in Shaftesbury