Train to become a Driving Instructor in Bristol
There has never been a better time to become a driving instructor, thanks in part to Covid-19 the demand for driving lessons has reached unprecedented levels and right now, there simply are not enough driving instructors to cope with demand.
Your road to a new career
Train yourself online to be a driving instructor. Start your training today using Go Green online training videos and workbooks from the comfort of your own home, in your own time and at your own pace.
2nd2None Driving School has teamed up with GO GREEN Instructor Training to give our trainee driving instructors the best possible and honest start to their driving instructor career. Whats more if you purchase your GO GREEN training course as part of your training with us, you will save 20% off their normal fee.
Be aware that the GO GREEN instructor training courses gives you everything you need to learn how to be a driving instructor from the comfort of your home and it is highly recommended by our trainers, but it does not include any in-car training sessions with one of our trainers.
In-Car training sessions can be purchased separately below.
Use the button below to view the GO Green website where you can read more about what is included in the course.
To get your 20% discount on the GO GREEN training course you will need to speak to us first before purchasing the course.
Take a look at the GO GREEN course content here
Our in-car training sessions are run on a 1-2-1 basis and are designed to compliment the GO GREEN course mentioned above.
If you train with 2nd2None Driving School we are able to offer you sponsorship for the purpose of the trainee licence, which means you can earn an income while perfecting your skills as a PDI prior to passing your Part 3.
All our trainees will also be offered the opportunity to come and work with our driving school as a trainee using the trainee licence but also once fully qualified as an ADI.
In-car training sessions are charged at £45 per hour with a minimum of 2 hours.
You can also purchase a block of 10 hours of training for £380, saving you £70 over the 10 hours.
Please take a look at our suggested reading material that you will require for your instructor training.
If you would like a no obligation chat about training as a driving instructor then please fill in the form below and James or Holly will be in touch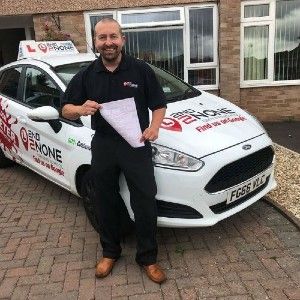 Hi everyone, my name is James and I am training towards my PDI. I had previously worked in retail for which I found the hours anti social and the workload stressful. Whilst looking for new employment I was recommended by a friend to try 2nd2none. After my initial meet and greet with James and Holly I soon realised that this company has it's workforce in mind and strives to keep them informed and happy. Changing a well paid and successful career was a worry but my two trainers; Nigel Paice and Steve Steele are both competent and knowledgeable. The training was laid back, direct and informative. If I can replicate their style in any way I will be well on the way to a great career, I cant thank them enough.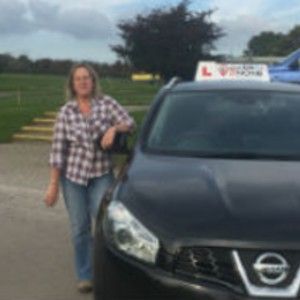 I have recently passed my Part 3, the final part of my ADI exam. Steve Steele was my trainer and I cannot recommend him highly enough. He has an affable, easy going nature, but a very professional approach. We swiftly, but thoroughly covered all the PST's. He made sure that I fully understood what was required and gave me useful tips along the way. He took the mystery out of this exam and supported me throughout. He is an excellent trainer. Thank you Steve!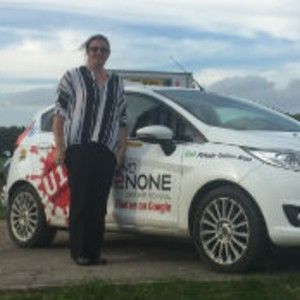 With the help of my trainers Stuart and Steve, I today passed my part 3 qualifying exam and became a fully fledged ADI. My trainers showed absolute professionalism and patients in providing me with a structured and tailored program of training, together we achieved this result. I can not recommend 2nd2None enough, their trainers and the office staff were great. Thank you so much.
Why Did You Choose This Driving School For Your Instructor Training?
The options were vast,and I felt welcomed immediately. I was introduced to the training team, where they clearly set out my training program together with my options of further employment,which provided me with confidence.