Automatic Driving Lessons Maidenhead


Automatic Driving Lessons Maidenhead
Local Quality Driving Lessons in Maidenhead

Automatic Driving Lessons Maidenhead
Learning to drive in a manual car is not for everyone – for many people, automatic driving lessons in Maidenhead can be a better option. Maybe you have had a driving lesson in a manual car before and found it too difficult, or maybe you have a disability that stands in the way of changing gears.
If you recognise yourself in one of these scenarios, taking an automatic test in Maidenhead could be a better choice.
With an automatic car, there is no clutch pedal or gear stick. This can help make an automatic car easier to drive, leaving you more time to concentrate where it is needed, on the road.
If you are having difficulties managing the gears in a manual car, you may find that taking automatic driving lessons in Maidenhead is a much faster route to your driving licence.
Some people just prefer automatic transmissions for city driving as busy traffic means more frequent gear changes for manual drivers.
Before you decide whether to book driving lessons in an automatic or manual car, it's important to keep in mind that an automatic licence does not permit you to drive a manual car once you have passed your test.
That means that going for an automatic now may limit your choice when buying a car in the future.
We can provide you with both Manual & Automatic driving lessons in Maidenhead and the surrounding area.
Whether you choose automatic or manual driving lessons in Maidenhead you can be sure that you will receive the same high standards of tuition from our team of experienced driving instructors.
Have a read of over 600 Customer Reviews here on this website to see how others have got on with their driving lessons.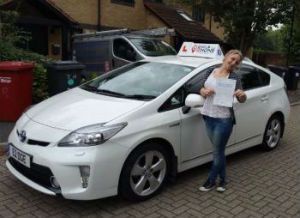 Charlotte Willis
Thanks so much to Mark! I was the most anxious learner in the world and he was extremely patient with me. Made me feel at ease behind the wheel and was very encouraging. I had been with a couple of companies before hand and just wasn't happy with my learning.
Would recommend him to anyone!! I feel like I could conquer the world now and will be able to expand my business and finally be able to take my children on day trips without getting a bus everywhere!! Words cannot describe how much I owe to this man!! Thanks so much!!!! Xx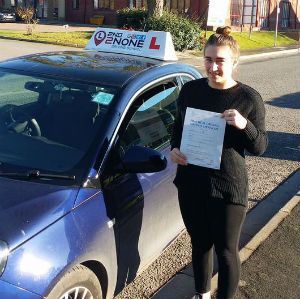 Here's one that slipped through the net this week. Well done Rachel who passed her driving test in Slough on Thursday 23/11/17
All the best from your driving Instructor Kourosh Bamsi-Yazdi and all the team here at 2nd2None Driving School.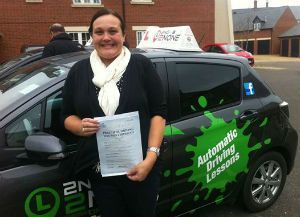 A big congratulations to Emma J Bellew who passed her Automatic Driving Test today with her driving instructor Paul Shackleton.
Emma had taken her manual driving test a couple of times before but could never really master the gears. Now with help from Paul, Emma passed her Automatic driving test at the first try.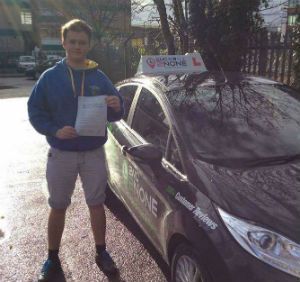 A big congratulations to Jack Stephenson of Langley Slough who passed his driving test 1st time with just 1 minor today at Slough driving test centre.
All the best Jack from the team here at 2nd2None driving school.